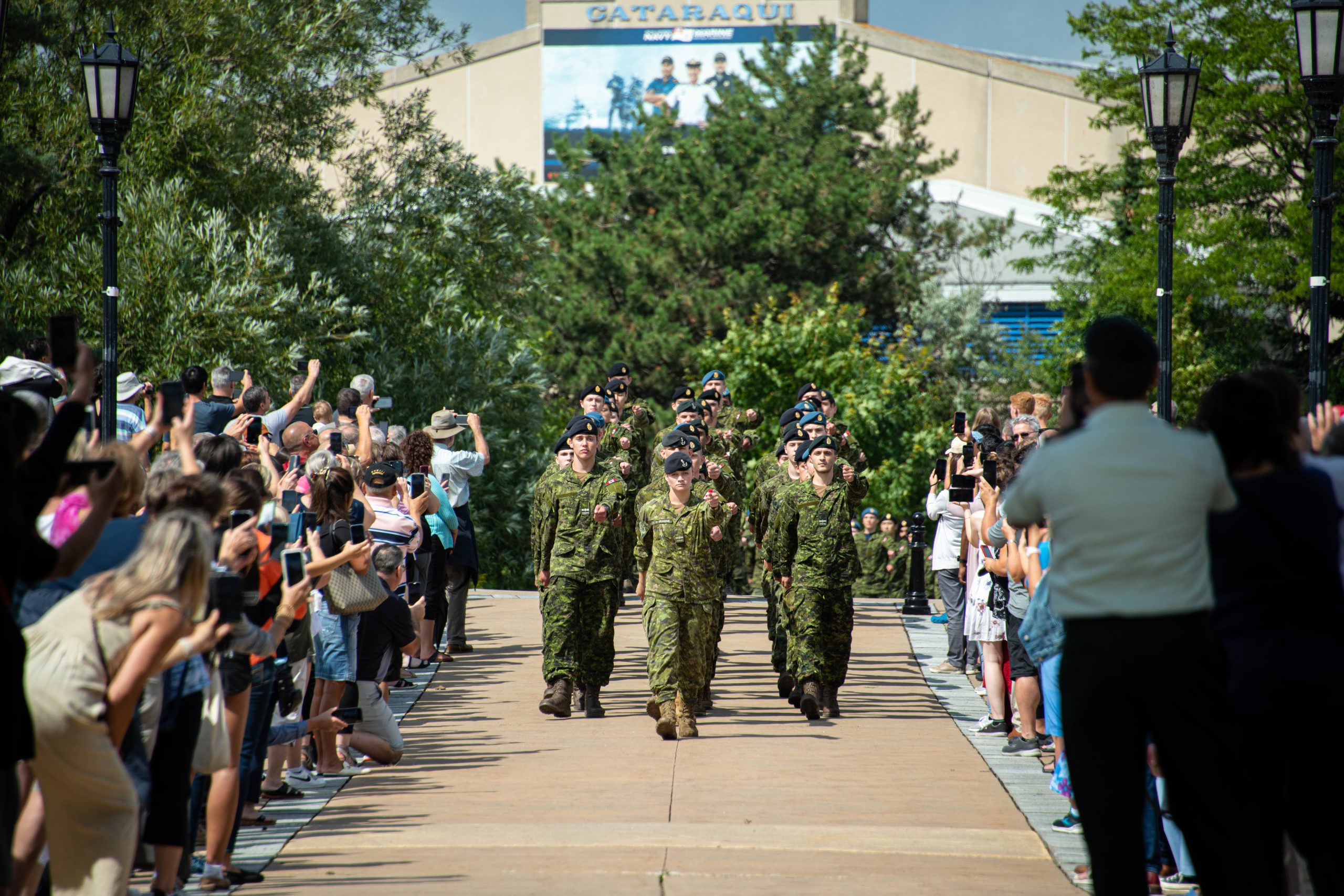 Article shared from the RMC Facebook Page
Yesterday, the newly arrived naval and officer cadets of the class of 2026 began their first steps as future leaders in the Canadian Armed Forces. Marching through the Memorial Arch to mark the beginning of their First Year Orientation Program, this ceremony marks their entrance into RMC.
The First Year Orientation Program is a demanding yet fulfilling and memorable experience for incoming naval and officer cadets, aimed at developing the skills needed to be successful during their time at RMC and throughout their careers as officers in the CAF. It is during this program that they will begin to develop teamwork, esprit de corps, time management skills, and the fundamentals of leadership.
We wish them all good luck on the start of their journey!
More photos can be found here:  https://flic.kr/s/aHBqjA3Zg6
Hier, les nouveaux aspirants de marines et élèves-officiers de la promotion de 2026 ont fait leurs premiers pas en tant que futurs leaders des Forces armées canadiennes. En défilant sous l'arche commémorative pour marquer le début de leur programme d'orientation de première année, cette cérémonie marque leur entrée au CMR.
Le programme d'orientation de première année est une expérience exigeante, mais enrichissante et mémorable pour les nouveaux aspirants de marine et élèves-officiers, qui vise à développer les compétences nécessaires pour réussir pendant leur séjour au CMR et tout au long de leur carrière d'officier dans les FAC. C'est au cours de ce programme qu'ils commenceront à développer le travail d'équipe, l'esprit de corps, les compétences en gestion du temps et les principes fondamentaux du leadership.
Nous leur souhaitons à tous bonne chance pour le début de leur voyage!