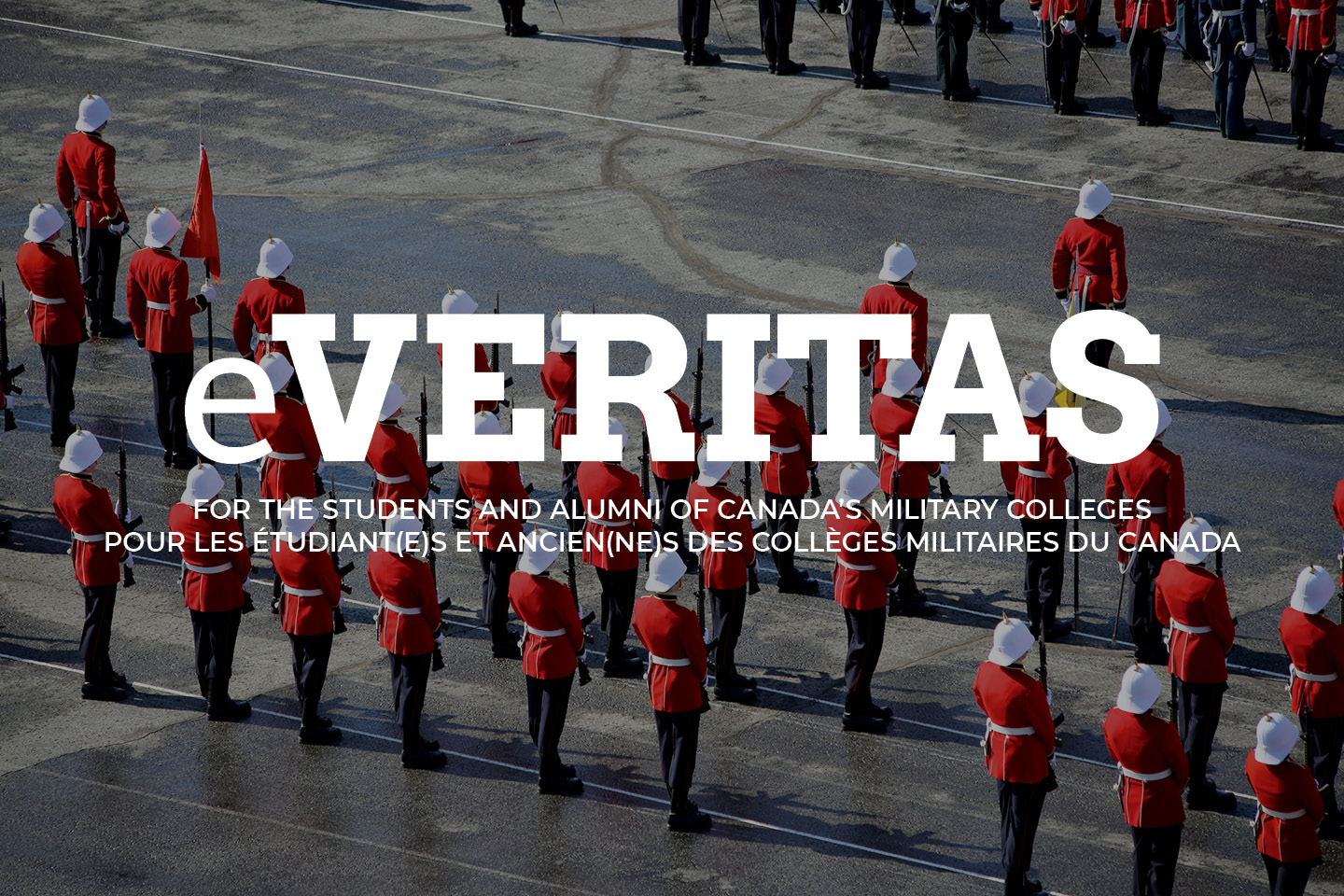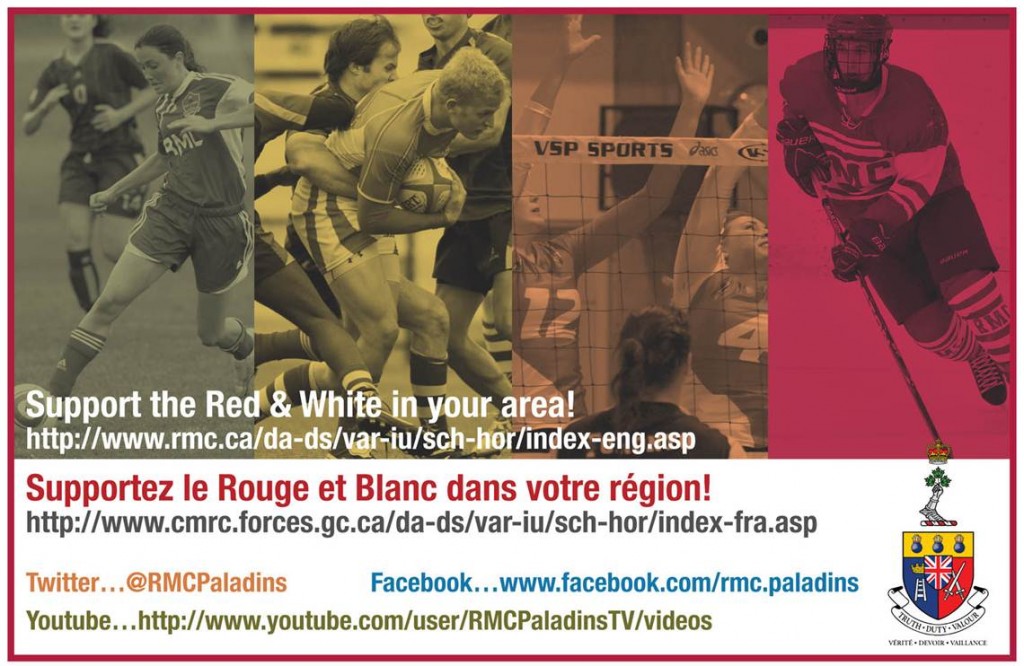 xxxx
__________________________
Recent Results:

Rugby

Oct 27th -Western 20- RMC 5 Game Summary


Hockey

Oct 26th – RMC 3 – Concordia 2 Game Summary

Oct 27th – Concordia 1 – RMC 3 Game Summary

Volleyball(M)

Oct 26th – RMC 0 – York 3 Game Summary

Oct 27th – RMC 0 – McMaster 3 Game Summary

Volleyball (W)

Oct 26th – RMC 0 – York 3 Game Summary

Soccer (W) Playoffs

Oct 24th – RMC 0 – U of T 5 Game Summary

Upcoming Games:

Hockey

Nov 2nd – Laurier vs RMC @ Constantine, 7:00pm

Nov 3rd – UOIT vs RMC @ Constantine Arena, 7:00pm

Volleyball (M)

Nov 3rd – U of Toronto vs RMC @ RMC, 1:00pm

Nov 4th – Ryerson vs RMC @ RMC, 1:00pm

Volleyball (W)

Nov 4th – Ryerson vs RMC @ RMC, 3:00pm



_____________________________
RMC Women's Rugby Club at Carleton
By: OCdt (IV) 25715 Sabra King
On Sunday, October 14, the RMC Women's Rugby Club went to Ottawa and played against the Carleton University Ravens Rugby team. The weather left much to be desired because it had poured rain before the game started, it was terribly cold, and the field that we were playing on was caked in mud. Even though these were limiting factors, we walked onto the pitch with only one thing on our minds: to play as hard as we could.
With more than half of the RMC Women's Rugby Club being First Year rugby players, we put forth a very strong effort against the seasoned players of Carleton U. The RMC forwards, coached by Mr. Tim Sheffield, completely dominated the scrums during the match, winning all 16 of their own, and 2 of the Raven's. This is compared to the Ravens only winning 3 of their own scrums. The forwards, led by the forwards of the match Prop (II) Victoria Dombrowsky and Flanker (IV) Cindy Lavine, were also very good at carrying the ball down the field, rucking over the ball to keep it in our possession, and executing strong, clean tackles against the Ravens. The backs, led by the Club's back of the game, Scrum-half (I) Nimmi Augustine, and the Club's Fly-half (I) Gabrielle Gaudet, played quite well and were able to execute some plays taught to them by their coach, Mr. Dave Jarrell.
In the end, the RMC Women's Rugby Club did play as hard as we could but were unable to match the Varsity Ravens. The final score was 60-0. We were able to learn a lot from the game because we talked about what we did well, and what we needed to improve on. Because of that, and because we're working hard, we're getting better each day. We all look forward to continuing to improve our individual skills, as well as our team skills, under the direction and leadership of our coaches and the Club's supervisor, Maj. Kristin Topping.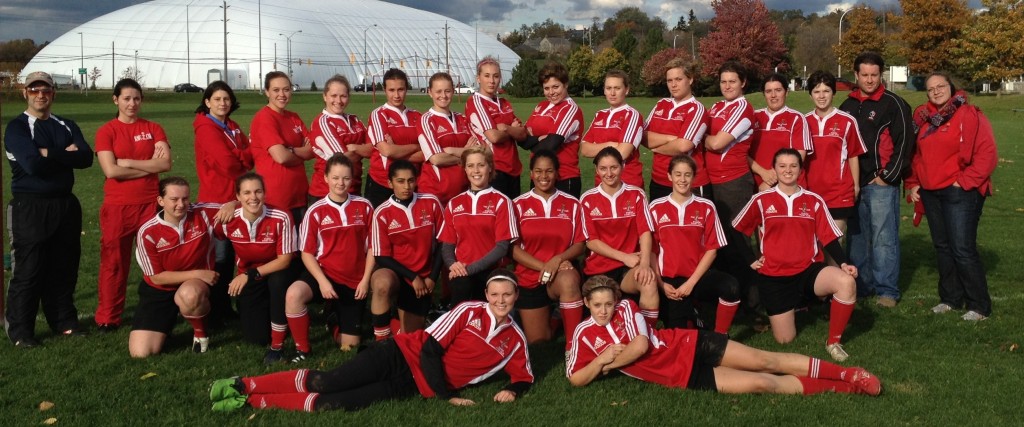 More Rugby…
RMC v Loyalist
Élof 25611 Amélie Bergeron et l'Élof 25906 Alannah Fibich-Beaudoin
Mercredi dernier, soit le 17 octobre, l'équipe de rugby féminin affrontait les Loyalist, de Belleville. Ce fût un match chaudement disputé. Malgré les obstacles, tel que l'agressivité des joueuses adverses, l'équipe de RMC est revenue à la maison avec la victoire. Le score final était 10 pour CMRC et 5 pour Loyalist. Les deux try furent marqués par l'Élof Cindy LaVine, sont premier dans la saison, et l'Élof Ophelia Reymes. Notre équipe féminines ont gagné tout leurs scrums et ont réussit à voler la majorité des line-outs de l'équipe adverse.
Par la suite, le club compétitif de Rugby féminin du CMRC a reçu les Thunder du collège d'Algonquin d'Ottawa le 20 octobre. Il s'agissait d'une partie de Rugby de dix joueuses contre dix au lieu d'une partie de 15 comme il se fait traditionnellement.
Thunder ont commencés avec beaucoup d'énergie et avaient beaucoup d'intensité sur l'offensive. CMRC ont donc joué défensivement durant pratiquement toute la première moitié de la partie. Le score était de 25 à zéro dans cette première demi.
CMRC eu un second souffre durant le reste de la partie. Algonquin étaient fatiguer et CMRC étaient encore en pleine forme malgré l'intensité du début de la partie. Après quelques passes consécutives et beaucoup du support entre les joueuses du collège militaire, l'Élève-officier Augustine a trouvé une faille sur le bord gauche de la défensive des Thunders et en n'a profité pour courir à toute vitesse sur le long de la ligne extérieur pour enfin compter la première touche pour CMRC de la partie! Par la suite, les Élofs continuaient leur effort offensif et la réserviste Gaudet a littéralement percé la défensive adverse pour compter la seconde touche. L'élève-officier King a ensuite réussie le premier botté de conversion du match!
La partie fut un ajustement pour l'équipe féminine du CMRC. Elles ont réussi à surmonter l'attaque adverse et deux de leur joueuses ont marqué pour la première fois. Ce fut une bonne partie entre les deux équipes qui finit 35-12 pour les Thunders d'Algonquin.
Cependant, il ne faut pas baisser les bras. Effectivement, nos filles de RMC joueront, à la maison, mercredi le 24 octobre contre l'équipe de Ste-Lawrence College et elles participeront au tournoi de York, à Toronto. Go les filles!
_____________________________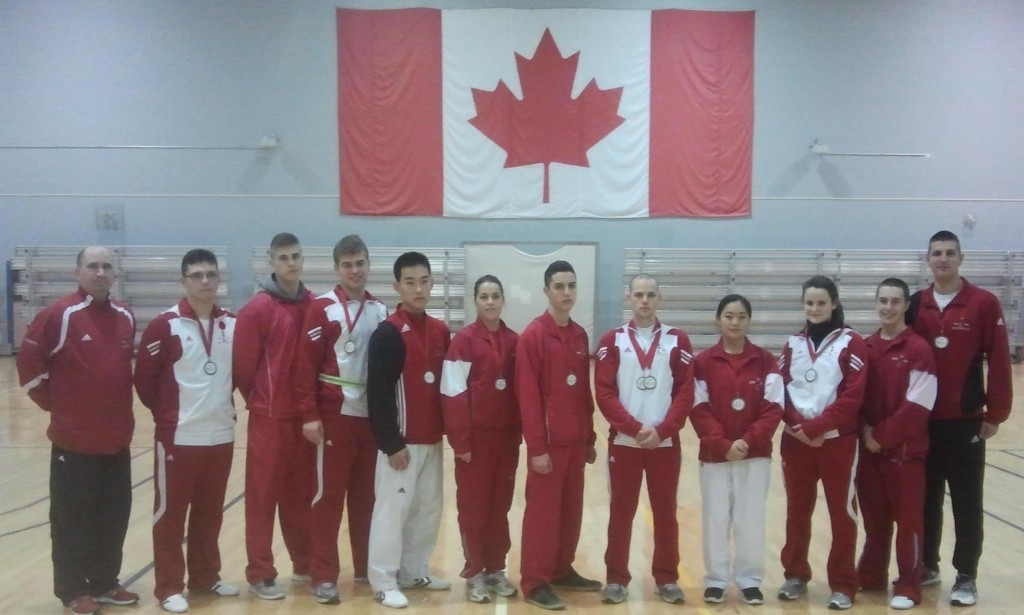 On Saturday October 20th the TKD team attended a tune up tournament in Toronto where they garnered 2 silver and 3 bronze medals, with the high light of OCdt Emilie Aumont getting the silver in the finals of the women's division 3 high performance division. She defeated two previous national junior silver medalists on her way to the finals.
This past weekend the RMC team hosted the 1st qualifier of the Ontario University Taekwondo Competition League (OUTCL) and came away with 6 gold, 3 silver and 1 bronze. The final standings for the day were: RMC 390 points, UofT 315 points and Queens 75 points.