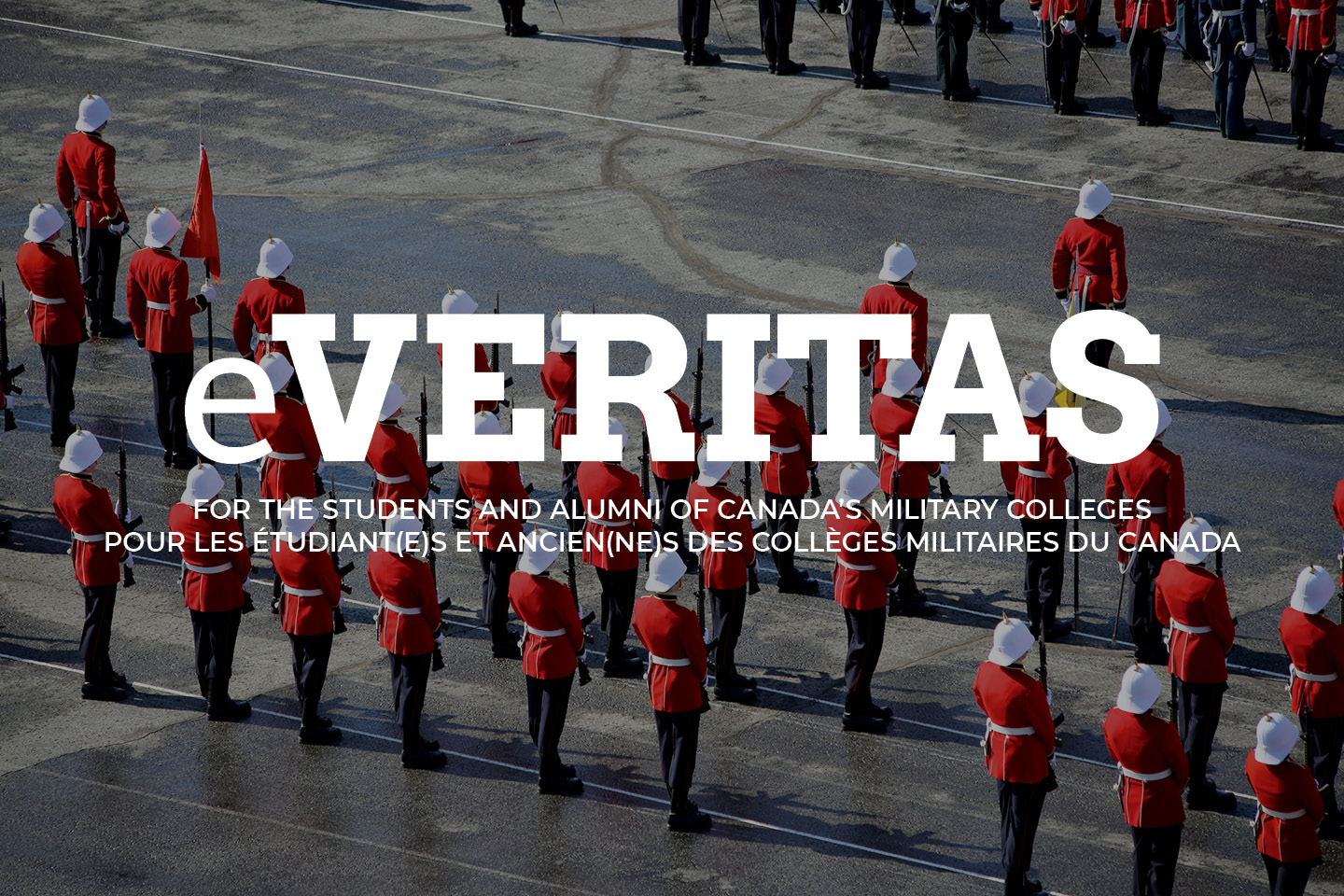 25366 Mike Shewfelt recently had the opportunity to have a brief chat with Dr. Sean Maloney, a history professor at RMC who is now the historical advisor to the Canadian Army for the war in Afghanistan.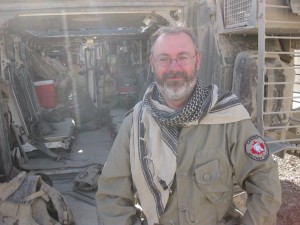 e-Veritas: How did you come into the position of historical advisor to the Canadian Army…?
Dr. Sean Maloney: After my first trips to Kandahar and Kabul in 2003 I assisted the Land Staff while they were planning Operation ATHENA, which was the Army commitment to the International Security Assistance Force. At that time ISAF consisted of a single multi-national brigade based in Kabul. Having also been briefed by the Americans on their early Provincial Reconstruction Team concepts, I was asked to take a look at how the German PRT in Konduz worked while we were planning on taking on the Kandahar PRT. So from 2004 to 2005 I looked at stabilization operations in Afghanistan from the PRT standpoint and got to know people in Kandahar, including some of the power-brokers.
There were indicators in late 2005 that the situation was going to deteriorate in southern Afghanistan, so I went back in the summer of 2006 while the first battles were being fought. Chief of the Land Staff LGen Andy Leslie asked that I be assigned from RMC to be his historical advisor. One of my tasks is to write a history of what the Canadian Army did in Afghanistan from 2001-2011. (Note that the Directorate of History and Heritage jealously guards the use of the term "official", so this is an Army history of the war, not DHH's "official" history).
e-Veritas: You have been to Afghanistan 10 times, and you are the first historian to be under fire since Korea. Talk about that.
Dr. Sean Maloney: There have been numerous occasions over there and I've started to lose track of them. My G-Wagon was hit by a suicide bomber driving a Mercedes; another time the LAV III in front of me hit a pressure plate IED; somebody tried to shoot me in downtown Kandahar; the CH-47 helicopter that dropped me off at a forward operating base was shot down minutes after; I ingested contaminated water…
A deliberate engagement was something else. It is one thing to read about battle and another to be in the middle of one. In one of my books, "Fighting for Afghanistan," I detail my part in Operation ZAHAR, which was the first Canadian mechanized infantry battalion battle in decades, certainly more like a Second World War action than Cyprus in 1974 or Medak Pocket in 1993. I found that I had a combined sense of heightened apprehension, hyperalertness, and excitement which was tempered with the realization that living, breathing, loving human beings were being turned into human meat by our 25mm cannons before they could fire RPGs and machine guns and turn us into fried meat. It was slowly, slowly doused with fatigue and the realization that, shit, I could get killed and it's all over. Done. I just focused on my job, which was to record what was happening while PKM bullets were going supersonic over our heads.
The other aspect of being in battle was that there was an element of spectacle, it was like watching a painting being painted, or sculpture being sculpted. It was art while it was in progress. I'd observed all of the planning, seen the intelligence, knew what the commander's intent was, and then I got to see it played out in real time and experience the conditions, including the so-called 'fog of war.' Op ZAHAR was a difficult operation: it had three LAV III companies converging on a defended target on restricted avenues of approach and at night, to boot. I went in with "A" Company and it was almost 60 hours of fighting.
The pride in watching our soldiers fight in the way that their predecessors fought in both World Wars and Korea, and to realize that was what I was indeed observing, was overwhelming at times. Then of course, there was the feeling of survival when it was over. I was with all three company commanders at a hasty "O" group convened at night, in a cemetary of all places, when everybody looked at each other and realized they were in one piece and still alive. But then everybody had to mount up and do it again…..And again.
e-Veritas: Once your responsibilities as historical advisor are complete, do you intend to return to the classroom…?
Dr. Sean Maloney: Once I have completed the project, yes, I do.
e-Veritas: How will your experiences in Afghanistan change how you teach…?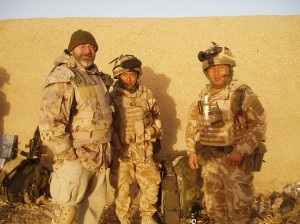 Dr. Sean Maloney: One of the larger lessons I have drawn from our experiences in Afghanistan, mine included, is the need for a broader education at RMC. We currently do not have the horsepower we need in anthropology, for example, or philosophy. The history curriculum needs expansion so that we can provide our students with opportunities to gain background knowledge about the geographic areas and their demographics that they WILL be operating in (not MIGHT). The idea that we are somehow going to revert back to 19th or 20th Century modes of warfare as a default setting for the armed forces is dangerous.
We weren't cynical enough in Afghanistan and we need to breed a healthy skepticism into our people so that they can operate in environments where our allies may have divergent agendas from Canada's while we are engaging a variety of enemies in a series of proxy fights. A friend of mine with substantial Afghan experience told me he thought our officers were, on the whole, too credulous in dealing with some of the characters we had to deal with in that region of the world. How do we best prepare our future leaders for those kind of environments? I suggest that there is no rational, engineering solution set to problems like those our people encountered in, say, Arghandab district or when dealing with other government departments that lack a culture based on a rational approach to planning in a complex environment. Logic and rationality have their place, but so does experiential intuition, gut feel, intellectual perseverance in the face of apparent chaos, and intellectual curiosity.
My challenge will be imparting that to our future students. And, as usual, there will be opposition from those who, perhaps, have become too comfortable in their outlook on the world and how it functions. RMC's purpose is not to generate nation builders for the British Empire any more. It is to produce leaders who can effectively implement Canadian policy on a global basis to protect Canadian interests.