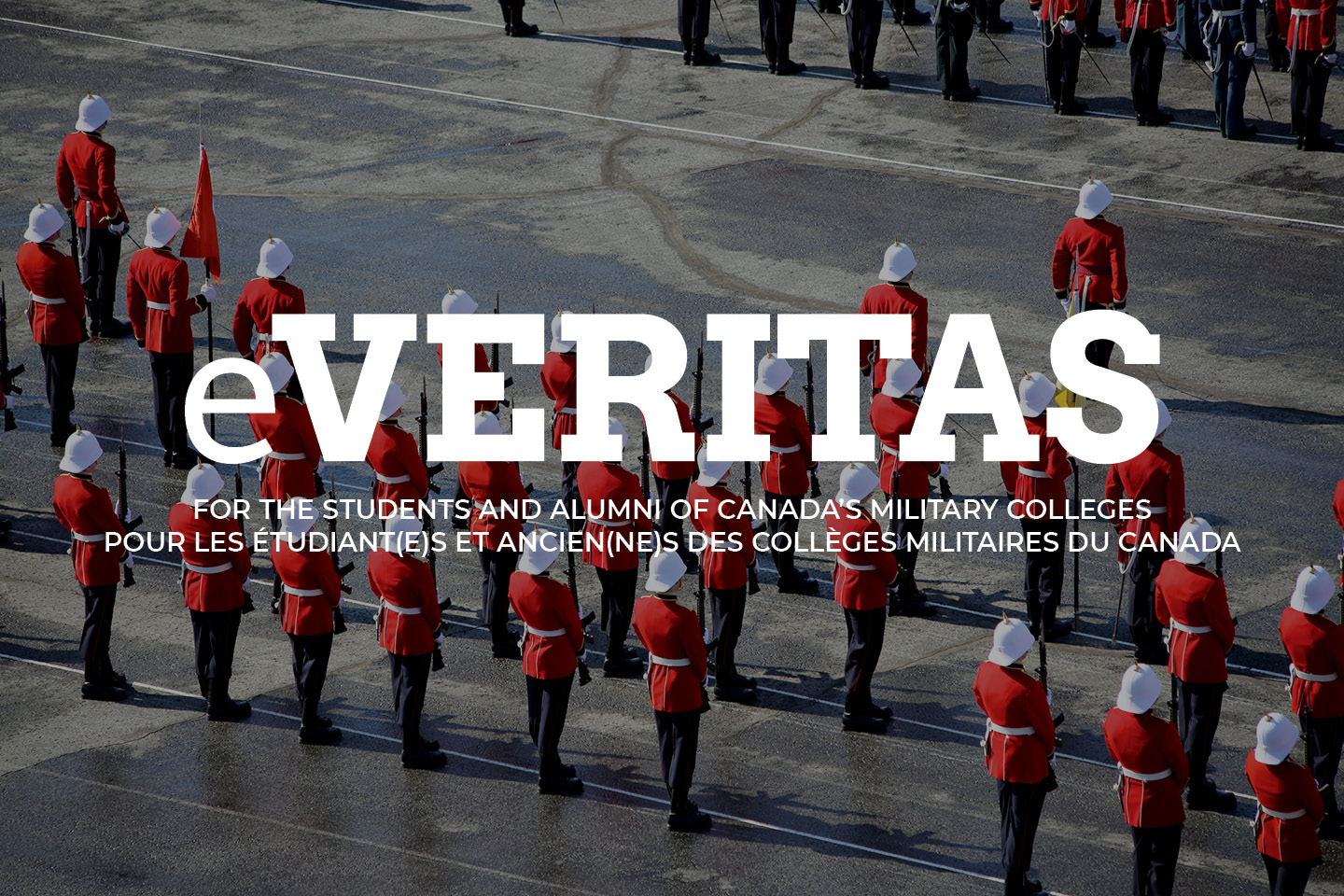 RMCC Expedition Club Receives Special Endorsement & More
Photos and Article by 25752 OCdt (III) Christopher Lane
[youtube]http://www.youtube.com/watch?v=7aZgQiyeCZg[/youtube]
With just under a month before the 2011/12 Kilimanjaro Expedition Group raises the RMCC flag atop Africa's tallest summit, LGen (Ret'd) Romeo Dallaire (founder of Child Soldiers Initiative) offers his support to the expedition and its humanitarian goal: to raise $20,000 for the "Summit Scholarship" in partnership with his organization.  This scholarship will fund a former child soldier's university education at Dalhousie University, empowering the recipient to eliminate the use of child soldiers.
OCdts Matlock, Robb and NCdt Brown present BGen Tremblay an Expedition Club t-shirt
The Expedition Club is also receiving great support on the home front, as Commandant BGen Eric Tremblay fully approved the expedition this week, giving the "Kili Crew" the go-ahead to finalize outstanding details.  The Expedition Club thanked the Commandant this Friday for his support of the Club's vision, and offered him a team t-shirt. "Belief in our mountain climbing and humanitarian mission from Commandant Tremblay and key persons at the College brings us that much closer to the summit, and further facilitates this expedition's unique form of officer-training," says Expedition Leader OCdt Anthony Matlock.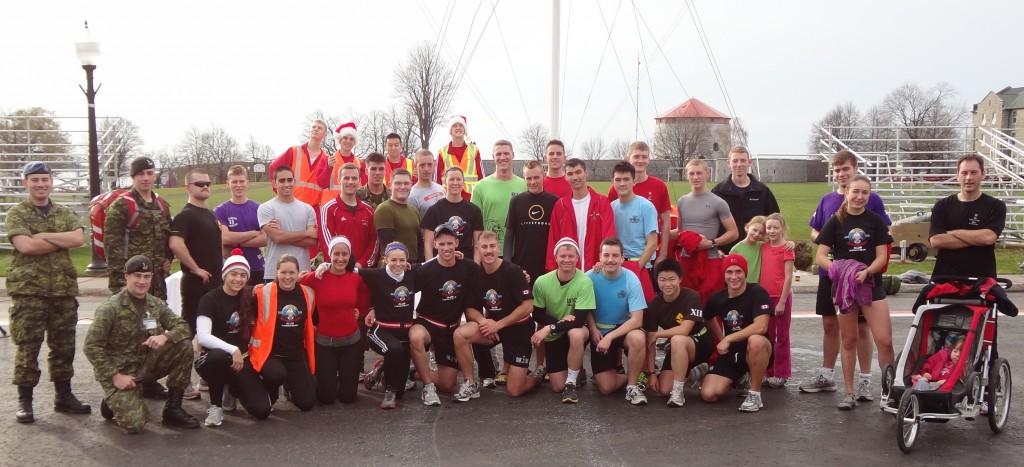 "5K for the Kids" fundraiser was a success!
On Saturday morning, the Expedition Club hosted the "5K for the Kids" race, a 5km fundraiser following the campus Harrier route.  Cadets from all squadrons attended, with OCdts Jordon Vadala and Yana Volodarets placing first in the men's and women's categories. Unsurprisingly, both are on the RMC Running Team. Over $350 was raised for the Summit Scholarship! Many thanks to all cadet runners and volunteers.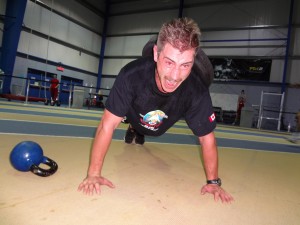 With thirty days before the "Kili Crew" lifts off for Nairobi, training and logistical planning is in its final stages.  Physical training sessions specifically tailored for high-altitude conditions have been occurring three times a week, and there is no lack of intensity in the workouts planned and led by Deputy Expedition Leader OCdt Eric Robb.
For more details on the expedition, or to help support the Summit Scholarship, please visit www.rmcexpeditionclub.com.