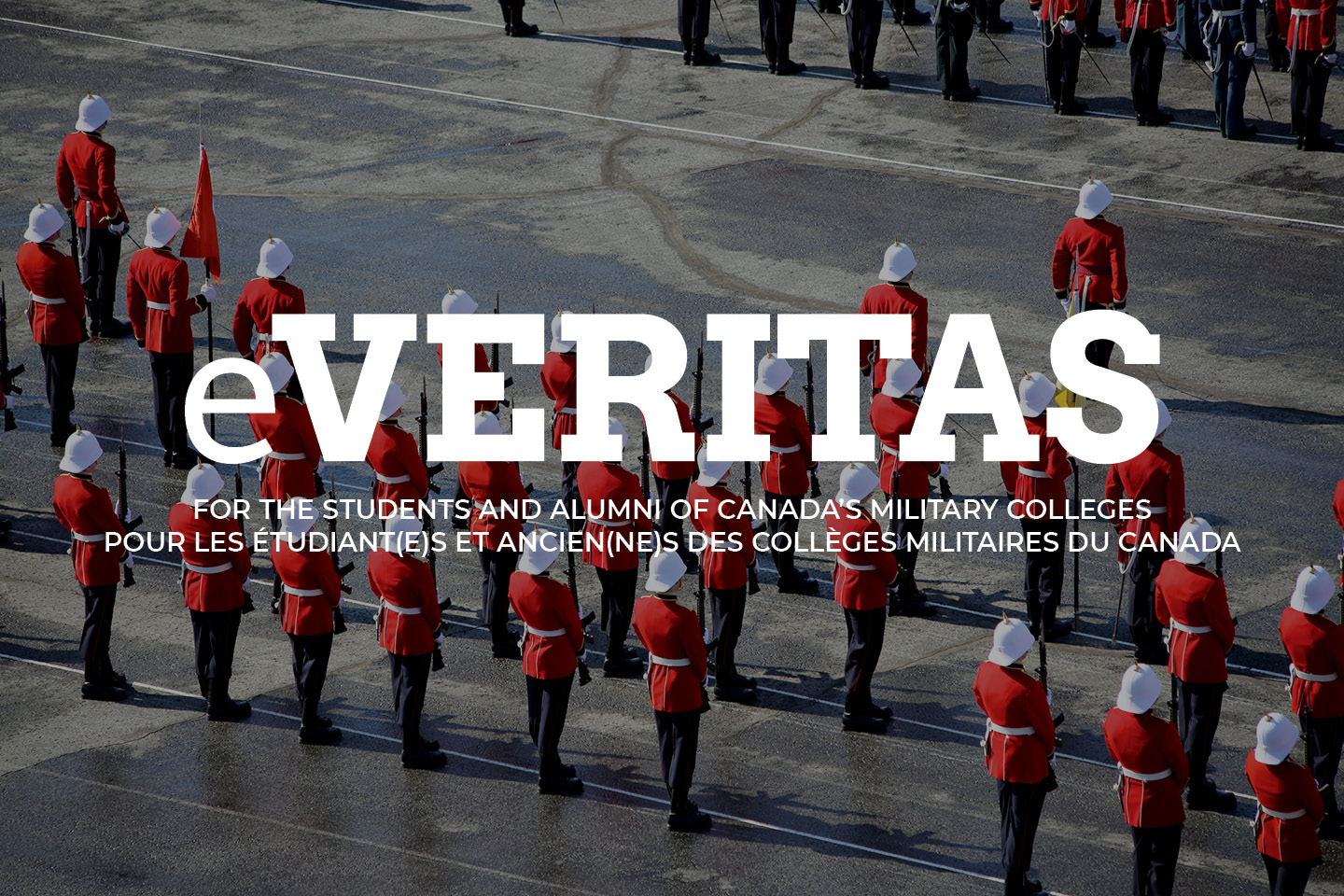 Pictured is 24239 OCdt Kyle Dowd teaching newly arrived recruits to RMC the proper way to salute.
UTPNCM / ROTP WORK AS TEAM TO TEACH NEW RECRUITS
By: 23996 Alex aka "Cush" Cushley
May 2008 – The Canadian Forces welcomed its newest members to its officer corps as 250 or so Officer Cadets of RMC received their commission and went off into the great wide open. During the commissioning parade that marked this occasion the New CDS, then 12320 Vice-CDS "Walt" Natynczyk (RRMC CMR '79), made an observation and recognized a particular group of individuals. In brief, Gen. Natynczyk commended the members of Otter squadron who were graduating. He paid tribute to these members for their prior service and hard work and sacrifice in joining the Officer Corps. He also urged those of us remaining at the College to utilize these people as they are the best resource we have at the college as far as developing oneself for the future.
At this moment all of RMC is benefiting from the experience and leadership of one UTPNCM, OCdt. James Black, as recruit camp has gotten started. Last week we published a notice that "boot camp" has begun at RMC and like us I'm sure many of you were wondering what this entailed. This year the first years have come to the college much earlier than in the recent past. This year rather than complete Initial Assessment Period (IAP) in Saint Jean, Qc a program has been organized at RMC to develop basic officer traits and skills before the rest of the college returns and the year commences. The main reason for this is CFLRS (Saint Jean – PQ) can't conduct consecutive Officer/NCM training due to growth of the CF and immediate need for trained members.
Recruit Camp is the name for this training and will consist of a week of admin and a week and a half of general Canadian Forces training. This recruit term will then shift into FYOP which will remain unchanged. In fact Recruit Camp has been organized much like FYOP in terms of chain of command structure, and general operation since this is the model that has been employed at the college for some time and which works here. The difference in structure is that during Recruit Camp training is decentralized with a flight leader and section leaders rather than a top 4, HQ, etc.
OCdt Black of Otter Sqn is in charge of Recruit Camp as well as being the 6 Sqn Flight Leader. Ocdt Black, as well as several other OCdt's from across the wing have been teaching classes and providing instruction to the recruits. As said by Standards Officer, 19319 Capt. Chambers (RMC '94), "The focus of Recruit Camp is on the Officer Cadets, both the recruits themselves and those employed as staff". The new College Qualification Standard requires Officer Cadets to teach a class, be in charge of an activity, provide supervision of training, etc. and Recruit Camp is one means of fulfilling these requirements. Both the recruits and senior student benefit. Traditionally in Saint Jean instructors are instructor qualified NCM's. This is the first time (to my knowledge) UTPNCM's have been employed in a senior instructor role but they are surely qualified to teach lessons on drill, rank structure, dress regulations, ironing, polishing, CF drug and safety policies, etc. Previously UT's have been utilized very effectively in ethics training, and PMT so there is no doubt equal success will yield from Recruit Camp. To eliminate any doubt of the OCdts abilities chosen to run Recruit Camp all involved were given a review on how to instruct, as well as provided materials and training aids for the various lessons taught.
A challenge for Recruit Camp has been a lack of qualified instructors, which has been rectified with the use of senior OCdts. Some of these UTPNCM OCdts have been qualified instructors at CFLRS in a past life while other senior ROTP OCdts instruct and are assessed under appropriate supervision. Another challenge was in receiving over 250 brand new OCdts with zero experience from all over Canada. The only info these new members of the CF received was the joining instructions at the recruiting center. For CFLRS this would not be a problem as they have been dealing with this for a long time whereas RMC required a fresh op order for this occasion. Although this years arrival was generally a success some changes have been learned for next year like in any learning process. Another consideration is that RMC unlike most academic institutions remains open all summer. This year the same week the HMCS Ontario Naval Cadets departed over 250 new recruits arrived. Additionally, in the summer RMC has a modest amount of staff but the arrival of over 250 recruits shortly after the new staff has been posted in causing concurrent training for both staff and cadets. This year staff training was conducted Aug 5-8th. Several other base units have been involved as well in order to equip the recruits. Items such as combats and military ID's were generally taken care of at CFLRS but now fall to base supply, indent section, provost marshal, and even an overwhelming amount of haircuts for Jim the RMC barber.
Currently Recruit Camp is completing its first full week and word is out that both the Commandant and Director of Cadets are very pleased with the progress being made and high standards under which this is being conducted. I am sure the new CDS would also be quite thrilled by the means, which RMC is reaping the resources available in terms of the Otter squadron members involved. This current training system is projected to remain in effect until 2011 at which time the requirements of the CF will be re-evaluated. For the recruits involved they will complete two and a half weeks of Recruit Camp before proceeding through the Arch on Labour Day – Monday, at which time they will be introduced to their FYOP staff and the real fun begins. During FYOP some basic officer training generally taught on IAP will be covered as Recruit Camp admin week has freed a week of FYOP usually used for this purpose. CF recruit school material will continue being taught throughout the school year during PMT and a small portion will be integrated into the renamed BOTP which is now Basic Military Officer Qualification which the recruits will attend conditional upon a year of success at RMC. This full year of basic officer development rather than a nine week IAP and 6 week BOTP condenses basic training into one summer and in turn frees much needed space in Saint Jean for Recruit training for our expanding forces. In the photos recruits are still wearing CDH standard civilian attire but will soon be in combats for dress of the day until FYOP is over while the remainder of the college will wear the new 5's.

Fit for the uniform. See article in Extra Innings about one of the current recruits from his home town newspaper.