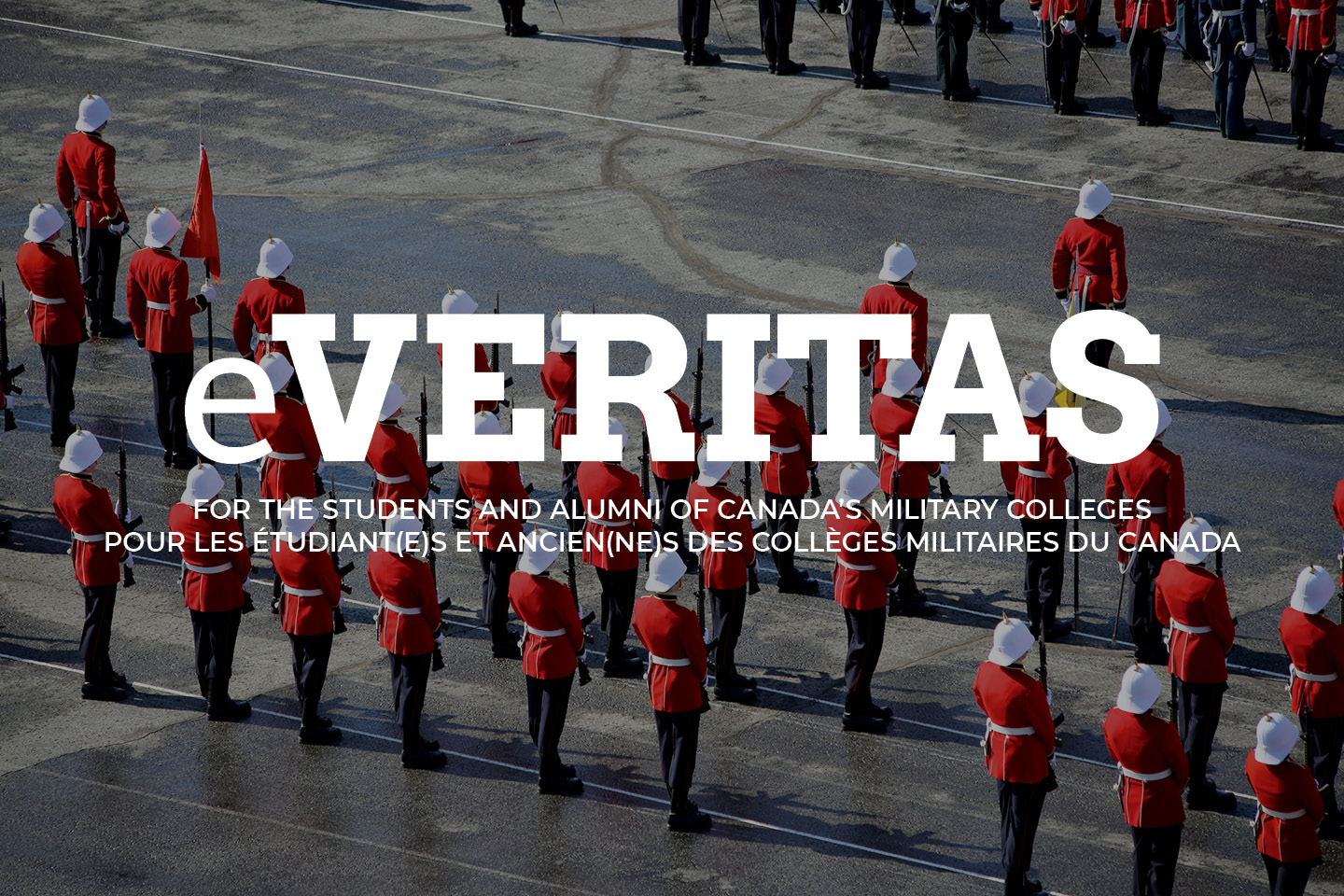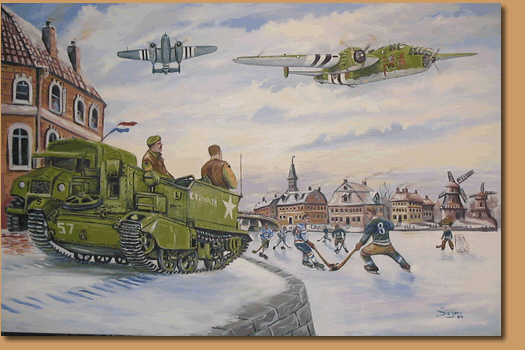 Hockey and the military have had a long cozy relationship. The photo of the above painting had us thinking – which some people would say is dangerous. At any rate, here is a little CF / RMC hockey / trivia.
1. Two ex cadets were key members of the very first Canadian Forces Hockey National Championship team. Who were the first winners in 1968?
A Cold Lake Packers;
B 3 Field Squadron, Chilliwack;
C Rockciffe Flyers; or
D Greenwood Bombers
2. Who were the two ex cadets on this first CF championship team?
A Bernie Laliberte & Gilles Nappert;
B Fred Sutherland & Pete Lloyd;
C John Adams & Pete Needra; or
D Bruce Stott & Tom Smallman.
3. He coached the gold medal winners at the 1960 Olympics.
A Father David Bauer;
B Jack Riley;
C Harry Sinden; or
D Herb Brooks
4. This ex cadet was a member of a Stanley Cup winner (Yes, the Stanley Cup) just five years after leading his team to a 2-0 victory in a West Point / RMC game. He is still in the NHL – a member of the St. Louis Blues.
A. Dan Hinote;
B Steve Wagner;
C Jay McKee; or
D David Backes
5. This ex cadet attended a Toronto Maple Leafs "prospect" tryout camp while a cadet at RMC.
A Tim Lannan;
B Dave Hall;
C Rick Wing; or
D Tom Connerty
6. He was a member of the 1980-81 Memorial Cup champions – Cornwall Royals. Two of his team-mates were Doug Gilmour and NHL Hall of Famer Dale Hawerchuck.
A Bob Harris;
B Bill Harris Jr.
C Steve Molaski; or
D Phil Kachanoski
7. He is the only RMC coach over the past 25 years – the time period that RMC has competed within the OUAA / OUA whose team has advanced past the first round of the play-offs.
A Kelly Nobes;
B Andy Scott;
C Wayne Kirk; or
D Jacques Tremblay
8. He was the team captain of the Ottawa Falcons – 1979 CF National Champions.
A. Dick Mohns;
B Baz Wheeler;
C Gerry Walsh; or
D Larry Russell
9. This brother combination led Bagotville to the 1980 CF Championship. One augmented the team – he was from Valcartier, the other was the coach.
A. Jim & Bill Soros;
B Joe & Jacques Florence;
C Jacques & Andre Michaud; or
D Yvan and Guy Gagnon.
10. He played for teams in all three of the Canadian Major Jr "A" Hockey League – OHL, WHL, and the QHL.
A. RJ Ellis;
B Mark Thietke;
C George Lundy; or
D Matt House
Ed: We have a limited number of the RMC Hockey History Digest still available. We would like to dispose of them by making sure they end up in the hands of someone with a connection with RMC, in general and or the hockey program, in particular.
If you or someone you know would like to receive a copy (original value $60) contact us at William.oliver@rmc.ca Price is negotiable.
Answers
1. B 3 Field Squadron, Chilliwack
2. C John Adams & Pete Needra
3. B Jack Riley
4. A. Dan Hinote
5. D Tom Connerty
6. C Steve Molaski
7. B Andy Scott
8. A. Dick Mohns
9. C Jacques & Andre Michaud
10. D Matt House