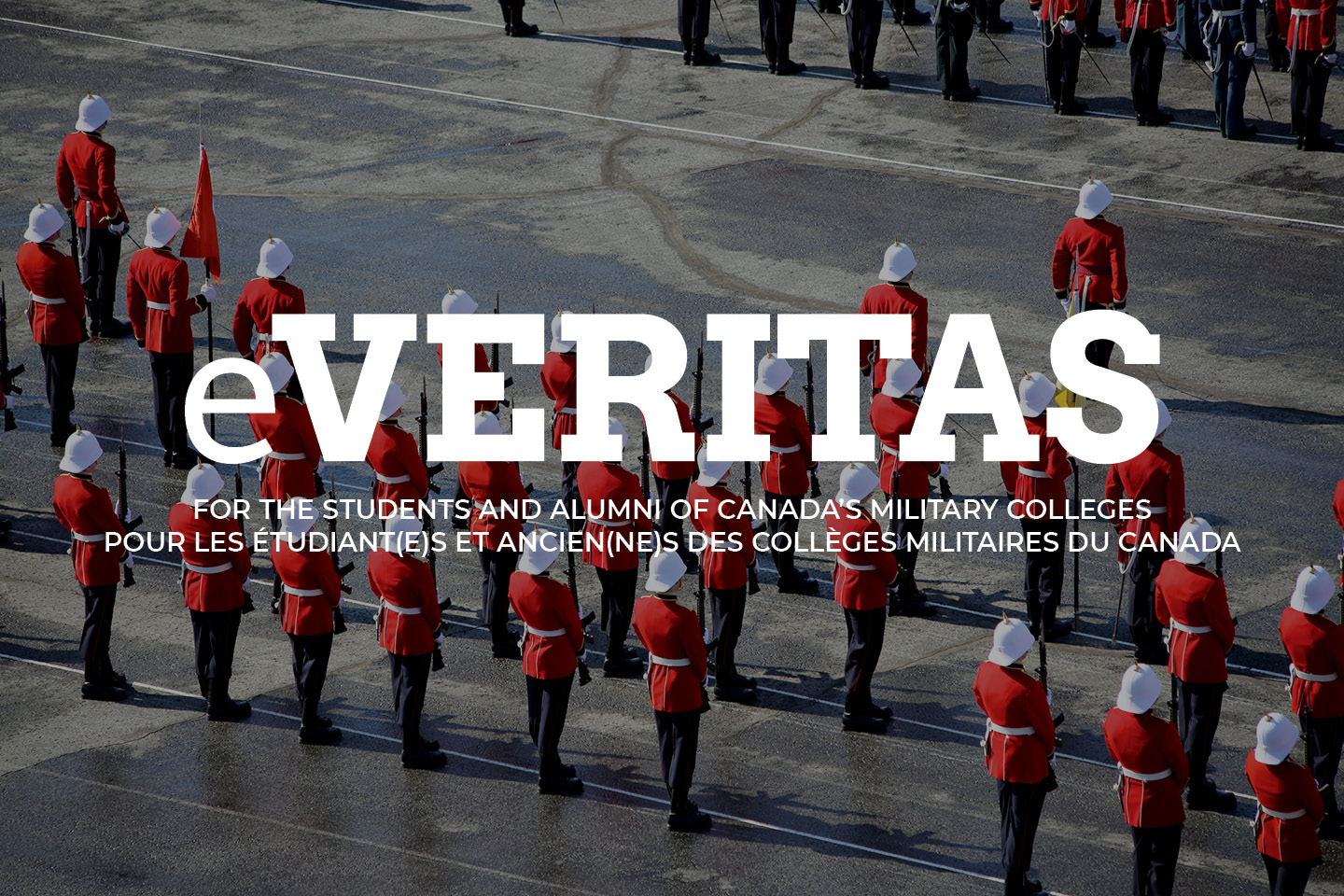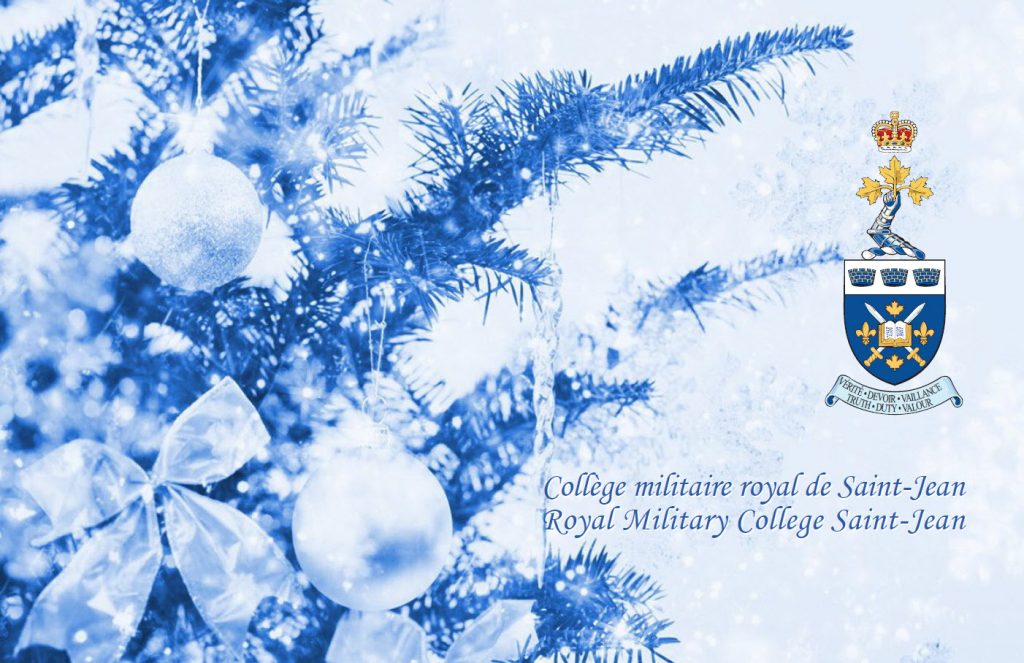 Vœux du CMR Saint-Jean à l'occasion des Fêtes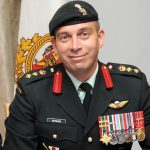 Au nom de l'équipe du Collège militaire royal de Saint-Jean, j'offre mes meilleurs vœux de santé, bonheur et prospérité aux membres du Club des Collèges militaires royaux du Canada et à nos partenaires clés.  Que vous soyez un Ancien du RRMC, du RMCC ou du CMR Saint-Jean, je vous invite à continuer de promouvoir les intérêts de nos deux Collèges militaires ou que vous soyez, d'un océan à l'autre.  
Aux Anciens/Anciennes, je vous suggère une bonne résolution pour la nouvelle année en vous invitant à Renouer avec votre Alma Mater; en la Redécouvrant, vous contribuerez à Raviver les liens qui nous unissent.  Pour ce faire, plusieurs occasions vous seront offertes tout au long de l'année, en commençant par le populaire tournoi de ballon-balai du CMR Saint-Jean qui aura lieu du 29 au 31 janvier, puis les cérémonies du 350e anniversaire du Fort Saint-Jean, évènement majeur qui comprendra plusieurs activités dont un droit de cité le 15 mai, un colloque sur le leadership le 17, un gala militaire du 350e le 19, une cérémonie de la retraite le 20, et les cérémonies de fin d'année les 20 et 21 mai.  Aussi, la traditionnelle Fin de semaine des retrouvailles aura lieu les 9 et 10 septembre 2016, année où la Classe de 1966 fera son entrée dans la Vieille brigade. 
La culture d'excellence qui règne au sein de nos Collèges militaires est palpable, et je vous encourage à poursuivre notre mission commune de former la relève des Forces armées canadiennes.  Les échanges intergénérationnels contribuent directement au développement de nos élof; votre précieuse contribution est donc recherchée et encouragée.
En terminant, que nos pensées accompagnent nos camarades déployés en mission. Une séparation n'est jamais facile, mais est d'autant plus difficile en cette période des Fêtes. Puissent nos vœux de courage les accompagner et leur apporter joie et réconfort.
« Un Club, deux Collèges »
Vérité, Devoir, Vaillance
 Colonel Simon Bernard, 18562
Classe de 1988
Commandant du CMR Saint-Jean
Best Wishes for the Holiday Season from RMC Saint-Jean
On behalf of the Royal Military College Saint-Jean Team, I offer my best wishes for Health, Happiness and Prosperity to the members of the RMC Club of Canada and our key partners. Whether you are an RRMC, RMCC or RMC Saint-Jean Ex-Cadet, I invite you to continue to promote the interests of our two military colleges no matter where you are from coast to coast.
To the Ex-Cadets, here is a good idea for a New Year's resolution: Reconnect with your Alma Mater and by Rediscovering it, you will Rekindle this special bond. Several opportunities will be offered to you throughout the year, starting with the popular RMC Saint-Jean Broomball Tournament to be held from January 29 to 31, and the ceremonies of the 350th anniversary of Fort Saint-Jean, a major event that will include several activities, including a Freedom of the City on May 15, a symposium on leadership on the 17th, a 350th military gala on the 19th, a retirement ceremony on the 20th, and the year-end ceremonies on 20 and 21 May. Also, the traditional Reunion Weekend will be held on 9 and 10 September 2016, during which the Class of 1966 will make their official entry into the Old Brigade.
The culture of excellence that exists within our Military Colleges is tangible, and I encourage you to pursue our common mission to train the next generation of the Canadian Armed Forces.
Intergenerational bonds directly contribute to the development of our officer cadets and your valuable input is sought and encouraged.
Finally, our thoughts are with our comrades who are deployed in mission. A separation is never easy, but is even more difficult during the Holiday Season. May our wishes of courage accompany them and give them comfort and joy.
« One Club, two Colleges »
Truth, Duty, Valour
Colonel Simon Bernard, 18562
Class of 1988
Commandant RMC Saint-Jean
***
MESSAGE DE NOËL 2015 – e-Veritas
Alors que l'année 2015 se termine, nous, citoyens du Canada, avons beaucoup pour être reconnaissants : un pays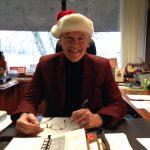 sécuritaire et généreux, fondé sur des valeurs admirées de par le monde; d'abondantes ressources naturelles que nous devons distribuer minutieusement; une population diversifiée et éduquée; et des Forces armées canadiennes professionnelles respectées à travers la planète, appuyées par deux Collèges militaires qui produisent des chefs exceptionnels. J'espère que l'esprit de Noël touchera tous et chacun de nous tout au long de l'année 2016. J'espère également que nos élèves complèteront avec succès leurs études : ce qui serait le plus beau cadeau que le Père Noël puisse leur donner! De ma famille à la vôtre et de toute l'Escadre des études du CMR Saint-Jean, joyeux Noël et une bonne année à tous.
Lieutenant-général  Michel Maisonneuve (ret)
Directeur des études / Collège militaire royal de Saint-Jean
CHRISTMAS MESSAGE 2015 – e-Veritas
As the year 2015 comes to a close, we who live in Canada have much to be thankful for: a safe, generous country with universally admired values; plentiful resources that we need to carefully distribute; a diverse and well-developed population; and caring, professional Canadian Armed Forces that are respected throughout the world, supported by two Military Colleges that produce outstanding leaders. I hope that the spirit of Christmas will touch each and every one of us and will carry on through to 2016. I also hope for complete academic success for all our students as the best gift Santa could provide! From my family to yours, and on behalf of the Academic Wing of RMC Saint-Jean, Merry Christmas and Happy New Year to all.
Lieutenant General Michel Maisonneuve (ret)
Academic director / Royal Military College Saint-Jean
***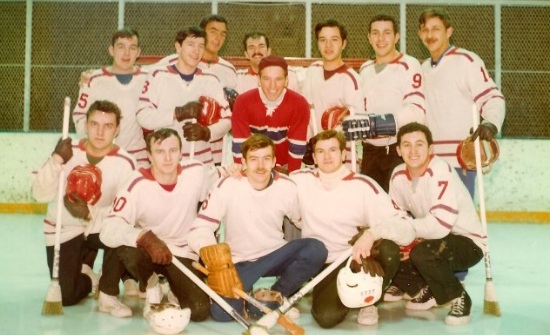 Bonjour à tous,
La 42e édition du tournoi de ballon sur glace des Anciens aura lieu au CMR Saint-Jean du 29 au 31 janvier 2016.  Trente équipes prendront part au tournoi cette année faisant de ce tournoi l'évènement traditionnel sportif et social rassemblant le plus grand nombres d'anciens et d'élofs années après années.  Les inscriptions sont ouvertes jusqu'au 14 janvier 2016.  Premiers arrivés, premiers servis.  Veuillez contactez christian.cecil@forces.gc.ca pour plus d'information. 
Greetings,
The 42nd Annual Ex-Cadets Broomball Tournament will take place at RMC Saint-Jean from January 29th to 31st, 2016.  Thirty teams will take part, making of this event the largest in which old cadets and ocdts participate together year in and year out.  First come, first served. To register a team, please contact christian.cecil@forces.gc.ca prior to 14 Jan 2016.