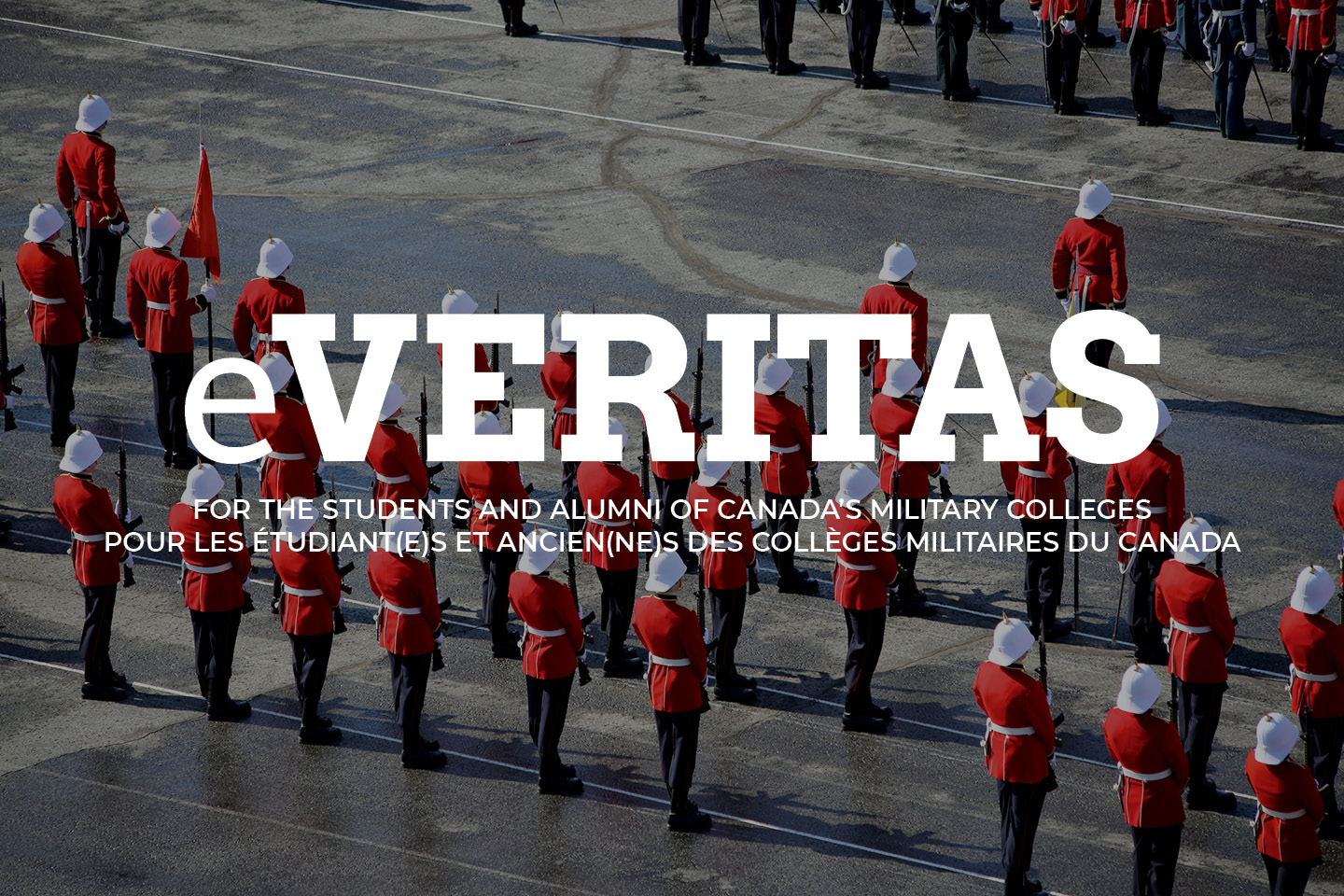 I wanted to extend my thanks on behalf of the hockey team for the great hospitality shown by the Calgary Branch of the RMC Club during our holiday visit to Calgary. Everyone was really supportive of the team despite half of our performance that weekend. The large crowd at the SAIT arena was overwhelmingly RMC fans young and old. Many of them wore the RMC red and were shaking signs cheering us on.
It was great of them to include us in their annual holiday social event after our Saturday afternoon game, which we won in an overtime thriller. We were treated to an excellent lasagna dinner (followed by dessert, of course) and drinks followed. It was nice to meet with ex-players and ex-cadets who have been long since separated from the military / RMC, but are still quite supportive.
After dinner and a few drinks we were absolutely spoiled at a Flames' game at the Saddledome. Several of us had the privilege to share a box with some very distinguished members of the club. It was a great game and a good way to cap off our trip out west. It was a great experience and the time and effort of the Calgary Branch to ensure that our trip was a memorable one did not go unnoticed. It is at events like these that you begin to appreciate your membership in the RMC Club.
Many thanks to the Calgary Branch for their great hospitality!
24225 IV Josh Fudge (RMC '08)

Hello Fellow Ex-Cadets,
I'm getting married in Ottawa this August 9th. I'm looking to find someone who owns an antique car that we could use for photos on our wedding day. If you own one or know someone who does, please contact me as it would help to make our wedding day picture perfect.
22885 Jared Saunders (RMC'04)