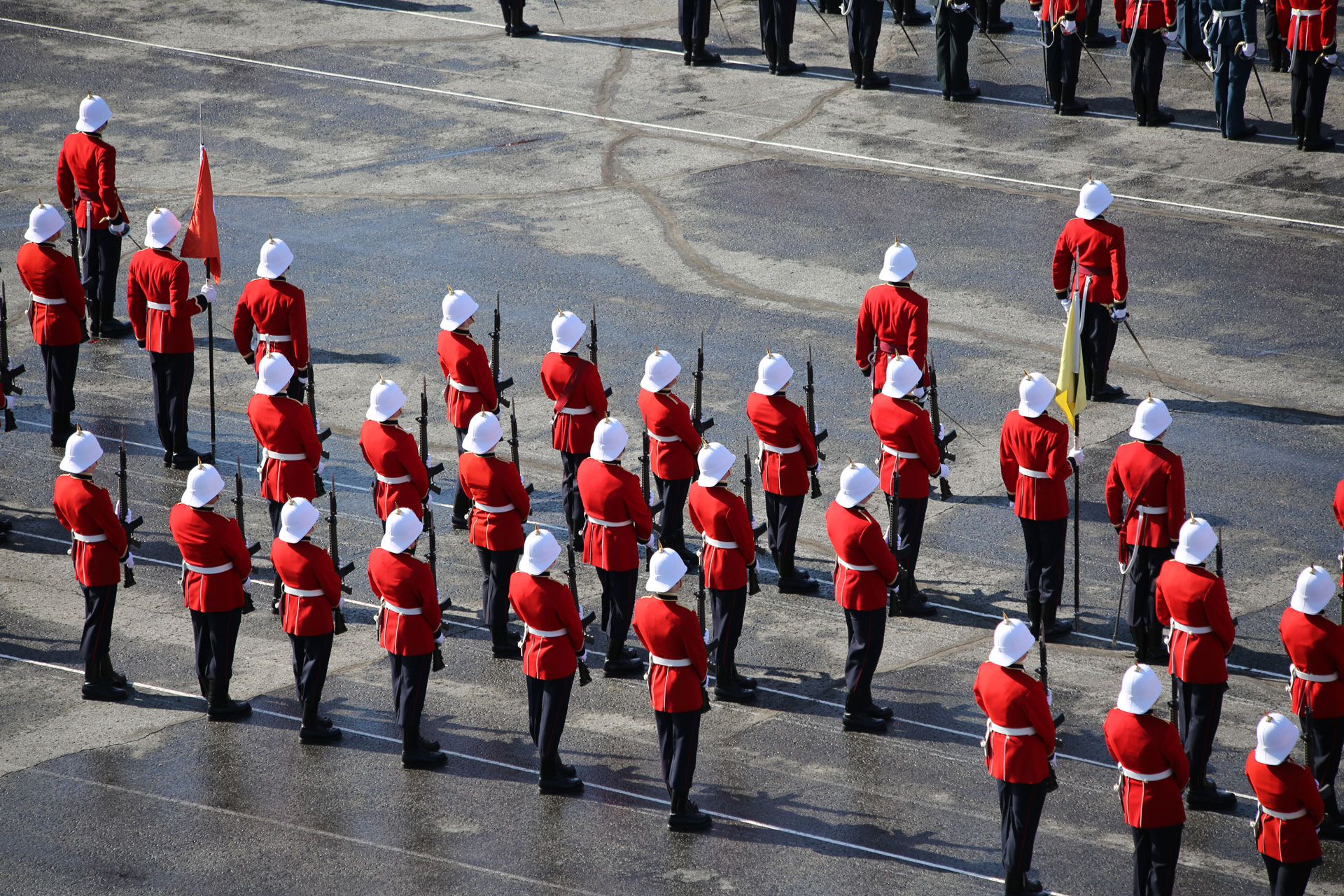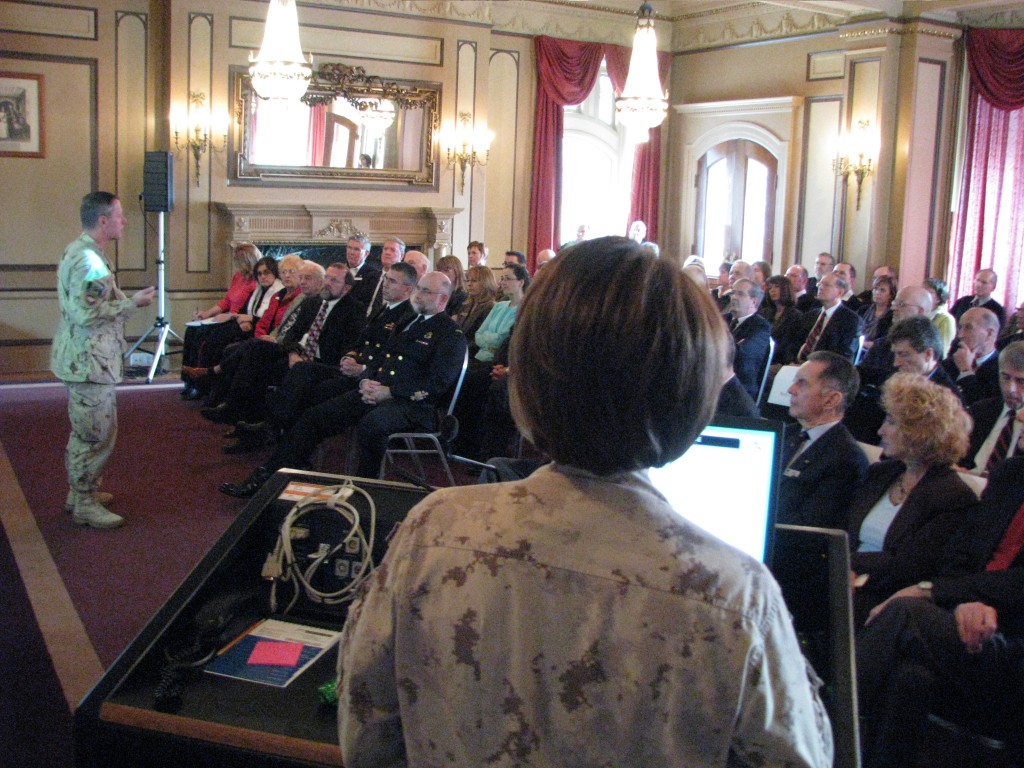 Brigadier-General Jonathan Vance, 15696 (RRMC 1982-86)
On Thursday, February 4th Royal Roads University was pleased to welcome Brigadier-General Vance back to campus. BGen Vance recently returned from Afghanistan where he served as Commander of Canadian and NATO Forces in Kandahar Province from February to November 2009. About 100 Royal Roads staff, students, ex-cadets and local community members came out to hear him share first-hand insight into the counter-insurgency struggle taking place in this conflict-stricken region as well as how Canadian Forces are working to assist the Afghans in sustaining a more secure environment in order to facilitate development, reconstruction and law and order.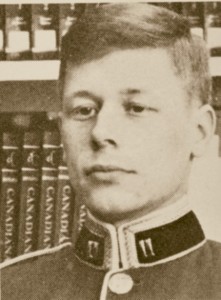 BGen Vance first came to Royal Roads as a cadet in 1982 and graduated in 1986 with a degree in Military and Strategic Studies. Following his graduation BGen Vance was posted to 3RCR in Winnipeg in 1986 as a rifle platoon commander. He deployed with the battalion to CFB Baden-Solingen, Germany in 1988 and served in anti-armour platoon until 1990. Later, he was posted to Canadian Forces Europe Headquarters in Lahr, Germany as Aide-de-Camp to Commander CFE.
Posted to Petawawa in 1992, Brigadier-General Vance commanded a company in The RCR Battle School. He was then posted in 1993 to 1RCR in Petawawa and served as the Battalion Operations Officer and as a company commander. In 1994, while employed as the battalion operations officer, Brigadier-General Vance was awarded a Mention-in-Dispatches for his leadership while commanding a task force during the battalion's UN mission in Croatia.
Leaving 1RCR in 1996, Brigadier-General Vance attended Staff College in Toronto and was posted thereafter to National Defence Headquarters where he served as Staff Officer to Director General Strategic Planning. Promoted to Lieutenant-Colonel in 1999, he remained on the strategic planning staff until 2001.
Brigadier-General Vance assumed command of Second Battalion, The Royal Canadian Regiment in Gagetown, NB in August 2001. During his command, the battalion prepared for contingency operations and deployed elements in support of Op ATHENA. Upon relinquishing command Brigadier-General Vance completed a year of professional development on the advanced training list before being posted as a member of the Directing Staff at the Canadian Forces College, Toronto in 2004. He was promoted to the rank of Colonel and served as Chief of Staff Land Force Central Area from 2005 to 2006.
Brigadier-General Vance is a graduate of the Canadian Forces Staff School, the UK Combined Arms Tactics Course, the Canadian Army Staff College, the Canadian Forces Command and Staff Course and the Advanced Military Studies Course. He holds a Bachelor of Arts Degree in Military and Strategic Studies from Royal Roads Military College, and a Master of Arts Degree in War Studies from RMC.
Brigadier-General Vance assumed command of 1 Canadian Mechanized Brigade Group in August 2006 for two very operationally demanding years. Upon relinquishing command, he stood up Task Force 5-09, the Canadian Headquarters that will command and coordinate Canadian and Coalition civil-military operations in Kandahar Province as of February 2009.
(Biographical information and photo retrieved from: http://www.cmp-cpm.forces.gc.ca/dsa-dns/sa-ns/ab/sobv-vbos-eng.asp?mAction=View&mBiographyID=686)
_________________________________________________________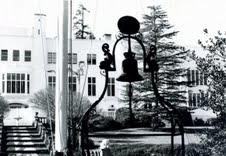 We of the west coast branch think that the bell discovered in Kingston and featured in E-Veritas is not the official Ship's Bell of HMCS Royal Roads. The official Ship's bell is in the Naval Museum in Esquimalt complete with iron mounting frame and kisbie ring. It is a Class of 1963 project to restore the bell and mount it once again at Royal Roads. It will be in a secure museum-style enclosure and mounted indoors somewhere in the Grant Building, formerly known as the Cadet Block. The bell in Kingston was located in the chapel off the quarterdeck in the same building and used exclusively as a baptismal font.
Padre Don Hatfield: Can you add any additional info to this?
Dave Wightman
Secretary Treasurer
VI Ex-Cadet Club