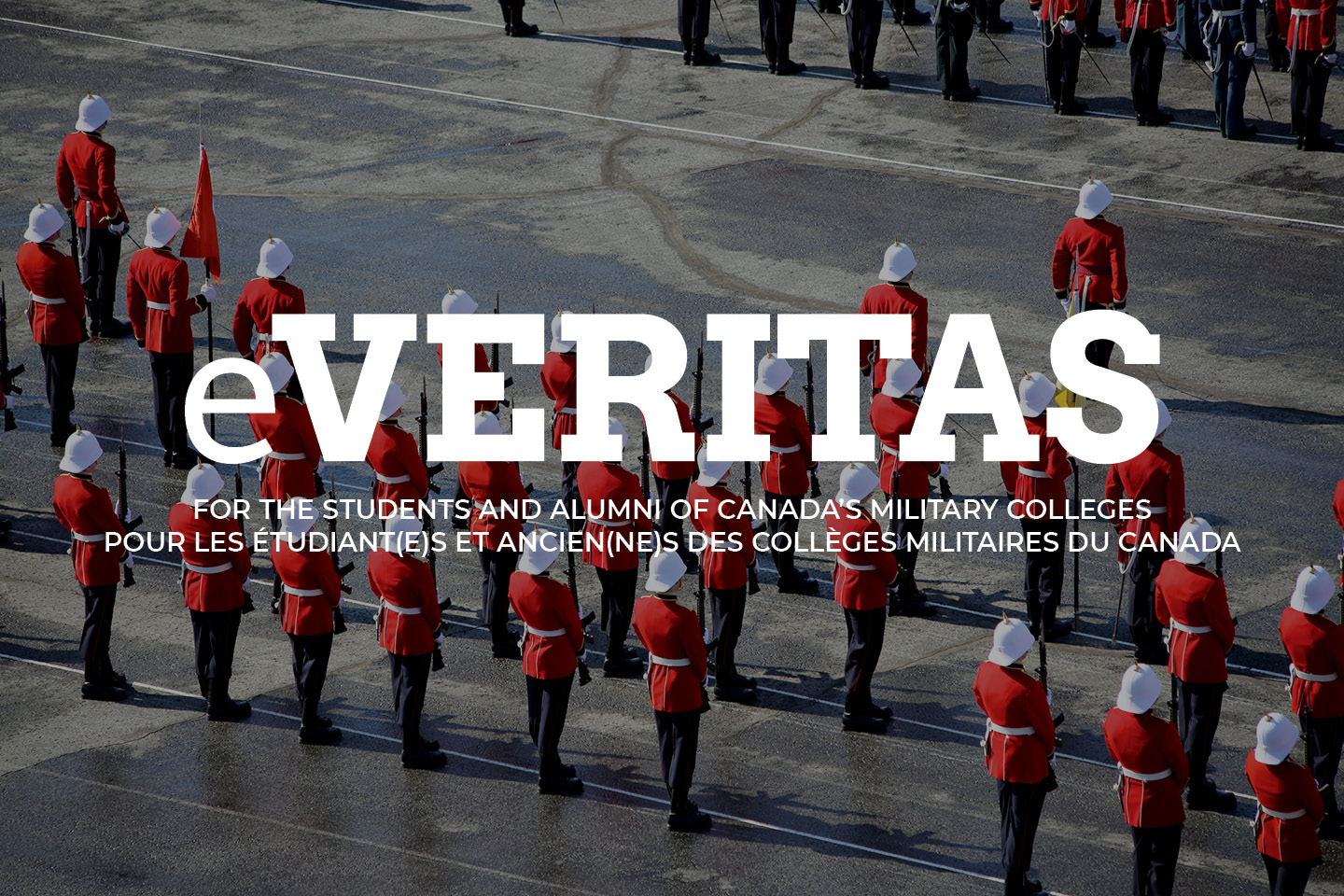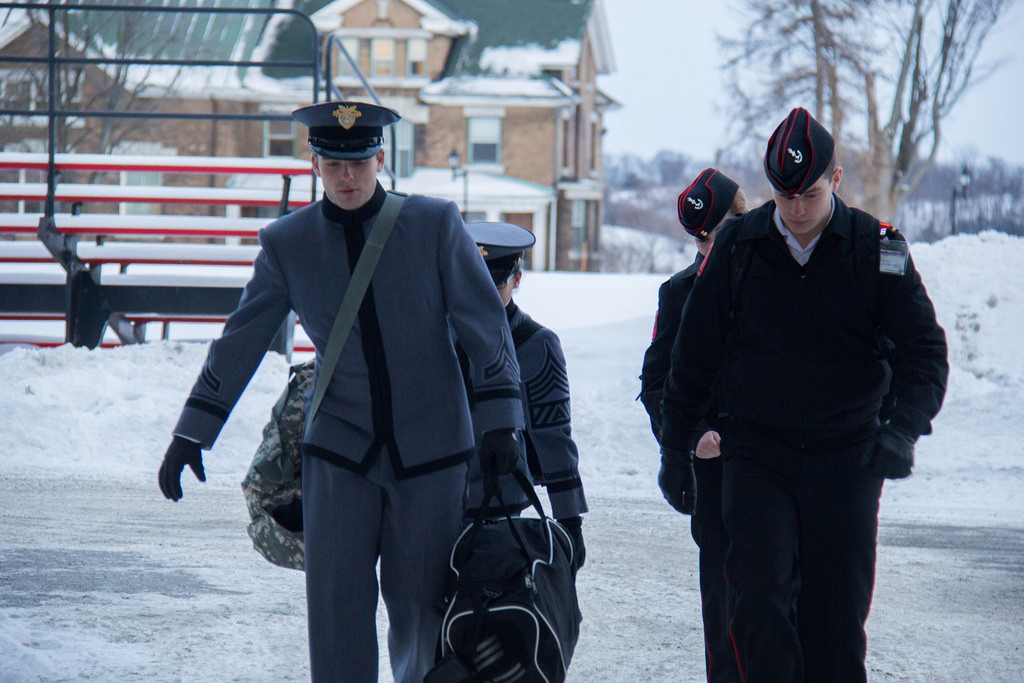 West Point Cadets Visit RMC
Article by: 26659 (II) Danielle Andela
This weekend the Officer Cadets of the Royal Military College of Canada had the great pleasure of hosting Officer Cadets from the United States Military Academy, West Point, situated in West Point, New York. The West Point Cadets arrived at 1700 this Thursday the 23rd of January and had many events to attend throughout the weekend. They were invited to a meet n' greet with other members of RMC and also the Thursday Mess TGIT.
Friday the West Point Cadets also had the opportunity to attend classes with their hosts and experience the day to day routine of RMC. This Saturday the West Point Cadets participated in the Wing Sports Day and the teams that travelled from West Point met up with the corresponding workshops throughout the day and doing workshops together. They then gathered with the rest of the College to watch the historic RMC vs. West Point hockey game Saturday night.
The West Point Cadets departed Sunday morning at 0900 and returned to New York with many stories and the Officer Cadets of RMC will miss their new friends!
Click here for more photos from the weekend
______________________________
I-81 Exchange with USMA and RMCC Sports Day
25936 (IV) OCdt Sarah Labrecque, 4 Sqn
RMCC and the United States Military Academy (USMA) located in West Point, New York, hold an annual cultural exchange which took place this year from 23 to 26 January. RMCC welcomed approximately 100 cadets and staff from USMA, preserving the long standing tradition shared by both military colleges of social, athletic, and military exchanges. Many of RMCC's clubs and varsity teams hosted USMA cadets from similar varsity teams and clubs from West Point. These included Chess, Debate, Hockey, Fencing, Paintball, Water Polo, Judo, Tae Kwon Do, Pipes & Drums, and Highland Dance. While club members took part in friendly competitions and the Pipes & Drums and Highland Dance members took part in Workshops, the remainder of the Cadet Wing and USMA cadets took part in Winter Sports Day activities. These included volleyball, ball hockey, and a waterborne obstacle course competition. The 78th hockey game between RMCC and USMA wrapped up the exchange weekend on Saturday evening. It was an eventful and pleasant weekend shared by all!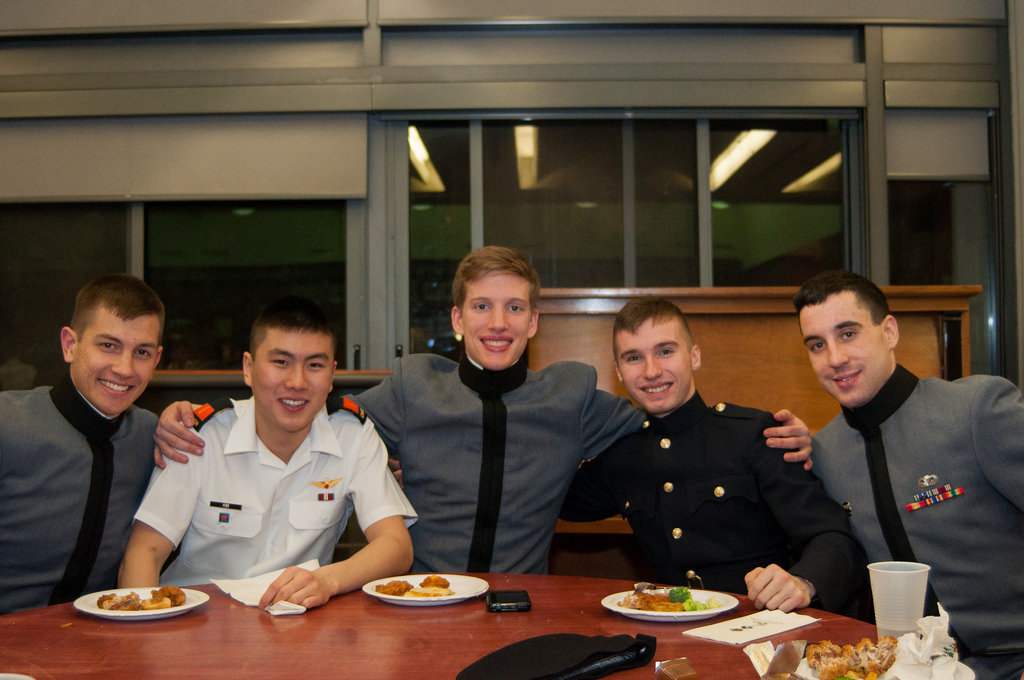 Le CMRC et le United States Military Academy (USMA) situé à West Point, New York ont tenu leur échange culturelle annuelle du 23 au 26 janvier cette année. Le CMRC a accueilli environ 100 cadets du USMA, préservant la longue tradition d'échanges sociaux, athlétiques et militaires partagée par les deux collèges militaires. Plusieurs clubs et équipes de sports universitaires du CMRC on accueillis des membres de clubs et équipes similaires de West Point. Entres autres, le club d'échecs, de débats, de paintball, de judo, de water-polo, de cornemuses et tambours, de danse écossaise, de tae kwon do, et les équipes de hockey sur glace et d'escrime ont pris part à des compétitions amicales et des ateliers avec des membres de West Point. Le reste de l'escadre des élofs et des étudiants en échange du USMA ont pris part aux compétitions sportives de hockey-ball, de volleyball et d'une course à obstacle flottante. Pour conclure l'échange, l'équipe de hockey du CMRC a affrontée l'équipe du USMA pour leur 78e partie de hockey. Ce fut une fin de semaine mouvementée et amusante pour tous!