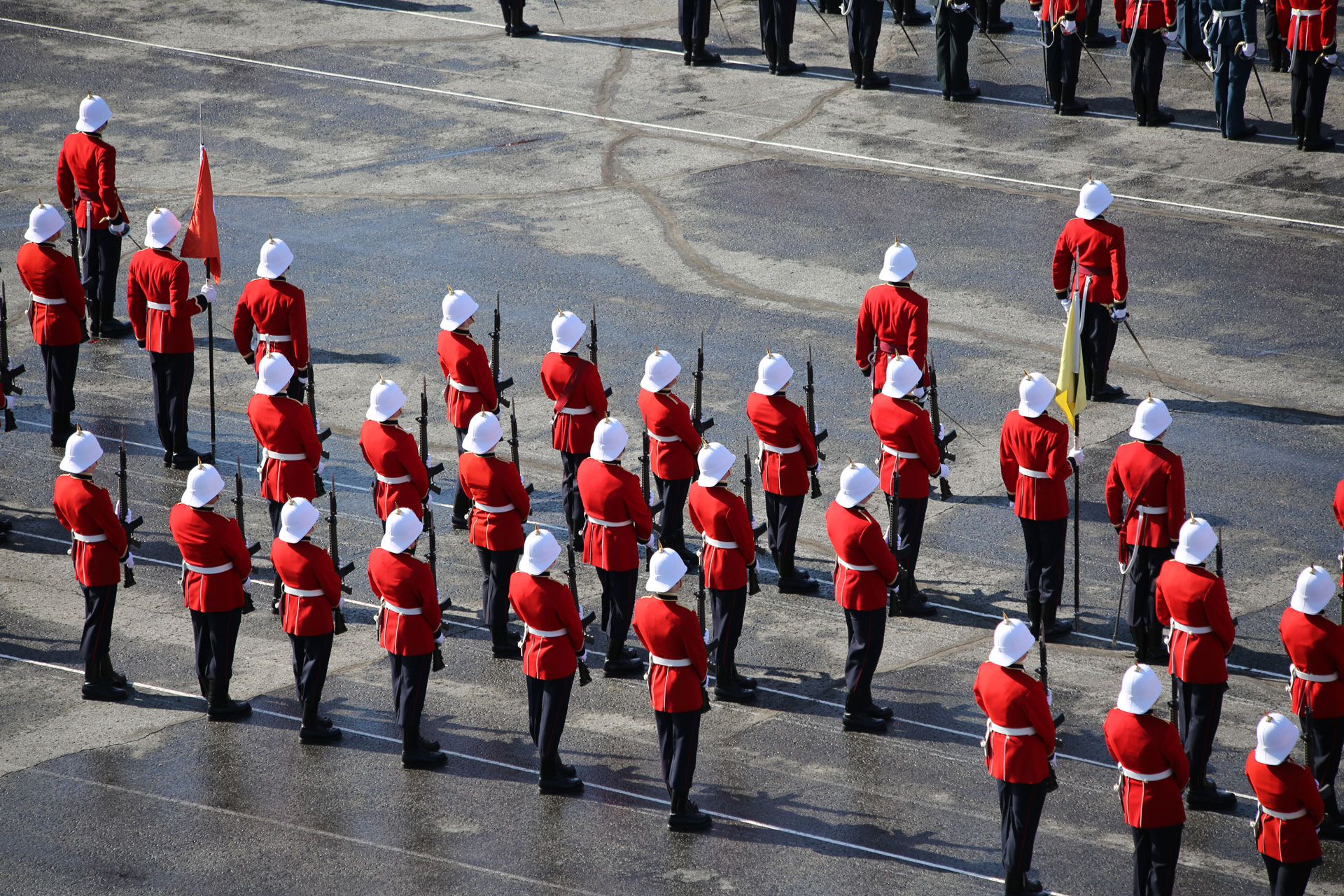 FROM THE RMCC COMMANDANT
(Just prior to his taking off on a family vacation, we made contact with Commodore WS Truelove)
As we prepare to celebrate the New Year, let us also take a few minutes to remember our fallen. The events of the past 24 hours again remind us of the sacrifices that our brave men and women, military and civilian, make on a daily basis as they carry out the nation's calling. Each of them a volunteer, they understood the meaning of 'unlimited liability' and accepted it.. their families have stood by their sides and we will remember and support them.
Events like this also serve to remind us of the importance of the Royal Military College. As I've said many times since arriving, we must never forget that our core business, as a Military College, is to prepare the newest leaders of the Canadian Forces for the very substantive challenges and demands that await them when they graduate and move to positions of leadership within the CF, serving in very difficult circumstances around the globe.
As we toast in the New Year, let us also take a moment to remember our fallen and their families who have sacrificed so much and keep them in our memories always.
_____________________________________________
RMCC at the Forefront in International Cooperation
Academic cooperation between defence educational institutions, such as the Royal Military College [and Mongolia's military] is an emerging area of mutual interest. The visit of 5992 Dr. Jim Barrett (RMC 1964) and Dr. Joel Sokolsky – now principal – of the Royal Military College of Canada to Ulaanbaatar in 2007 prompted both sides to encourage academic cooperation between the two institutions, and to learn from Canadian experience with respect to research and dissemination in the field of peace support operations and regional studies.As a result of this visit, 13240 Dr. David Last (RRMC RMC 1981), a professor of the Department of Political Science at the Royal Military College, worked at the Peacekeeping Department of the Mongolian Defence University, and exchanged his views with Mongolian counterparts in July 2008. All these visits were funded under the Military Assistance Program (MTAP).  Source