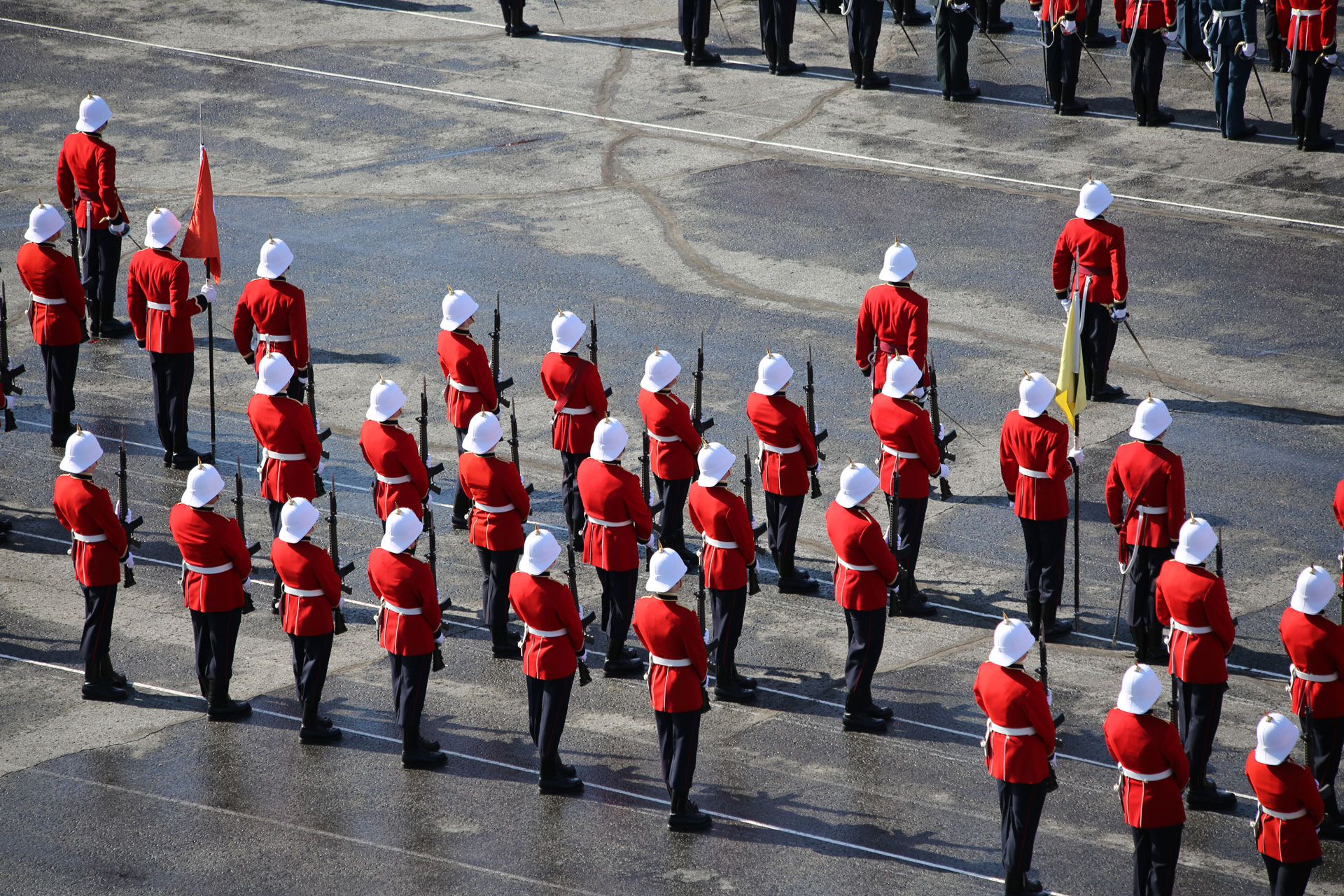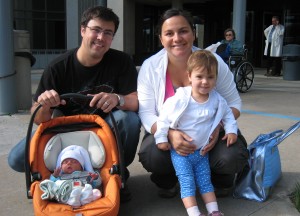 18884 Patrick Pharand (RMC 1993) is currently Manager, International Offsets & Industrial Collaboration at CAE Inc. He is responsible for fulfilling CAE's offset obligation by investing in local economy and fostering industrial cooperation. He also works with regional development agencies worldwide and represents CAE at industry and offset tradeshows.
Patrick joined the Canadian Forces in 1989. He graduated with a Bachelor of Mechanical Engineering from RMC in 1993. After graduation, Patrick served with 405 (MP) Squadron in Greenwood. In 1999, he returned home to Montreal to work at Bombardier and then CAE Inc. In 2004, Patrick joined the primary reserve as an army combat engineer and served at 34 Combat Engineer Regiment until 2009.
In 2005, Patrick completed a law degree from the University de Montreal and in 2008, a Master in Business Administration from HEC Montréal. He lives in Montreal with his wife Annie, daughter Justine and son Charles; born last June 6th.
Anyone wanting to catch up with Patrick or interested to know more on offsets at CAE; can contact Patrick at Patrick.pharand@cae.com.
_________________________________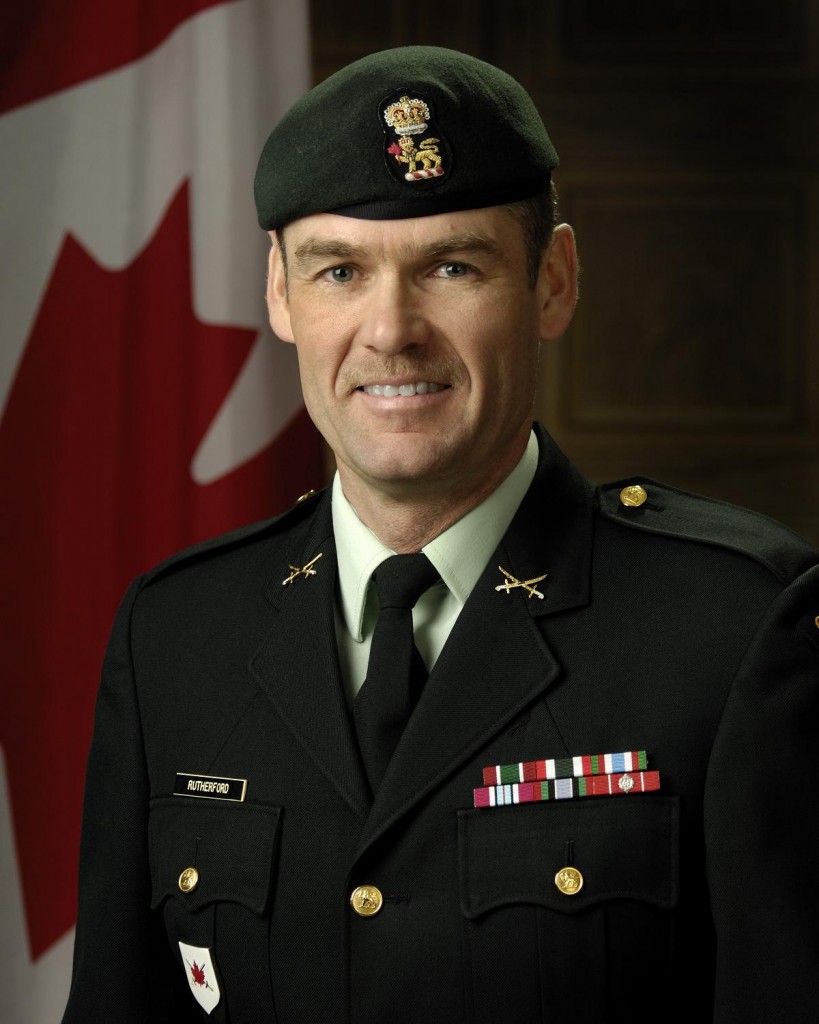 Whatever happened to: Paul Rutherford
By: WJO
The first time I recall seeing 14493 Officer Cadet Paul Rutherford would have been at the 1981 Obstacle Course.
Paul was repeating I Year and so he was not a participant in the OC that year. However, he did have a role. I can recall him "wetting down" all the I Years on the Parade Square from a big hose likely from a fire truck. I also recall the look on his face as he made sure everyone of the recruits were soaked from the tip of their toes to the hair on their heads.
The Whig Standard had a big photo of the "ceremony" in the Saturday edition. I remember it like it was yesterday!
Over the years are paths crossed from time to time. Mostly it was around Kingston. Usually at a basketball game that he was playing whether he was a cadet; or a noon hour pick-up game; or I would see him at the occasional varsity game long after he left the college.
I always had the impression he had a great concern for the college, in general but the men's basketball team, in particular.
Last week we were looking for a contact in London, England.
Lo and behold when we were going over the staff list the name Colonel Paul Rutherford appeared. I had thought he was still in Edmonton.
I quickly went to the senior officers bios to see what this lanky and always fit looking young man had been doing career wise over the past 29 years or so.
Here is what I gleaned from his bio:
• graduated from Royal Military College of Canada in Kingston in 1985 with a Bachelor of Science degree;
• his formative years were spent with the Army's 1st Canadian Signal Regiment (Kingston) from 1985 to 1989;
• from 1989 to 1991 he was overseas with 4 Canadian Mechanized Brigade Group in Germany as the Signal Officer for the 1st Regiment, Royal Canadian Horse Artillery;
• from January 1995 until August 1997 he served on Exchange with the British Army at the Royal School of Signals;
• operationally he deployed with the United Nations Disengagement Observer Force in the Golan Heights in 1988;
• in 1994 he deployed as Officer Commanding the Canadian Signal Squadron for Canada's deployment to Rwanda.;
• more recently he served as the CJ6 Plans and Acting Chief CJ6 in HQ ISAF from August 2006 until May 2007;
• his command appointments include 1 Line Troop from 1991 to 1993;
• the Combat Training Centre Signal Squadron from 1997 to 1999;
• 73 Communication Group from 2003 to 2005;
• Staff appointments include Adjutant of 1 Canadian Division Headquarters and Signal Regiment, G6 for the Combat Training Centre,;
• Directing Staff and Dean at the Canadian Land Force Command and Staff College, and Director of Army Doctrine in Kingston;
Paul is a graduate of the Canadian Land Force Command and Staff College in 1992, the Canadian Forces Staff College in 2000 and the Royal College of Defence Studies in London in 2009.
In December 2009, he was appointed Army Adviser, Canadian Defence Liaison Staff (London).
Over the 30 years or so that Rolande and I have been connected with RMC there are a lot of Paul Rutherford type of ex cadets that we often think and say to each other – hey, what ever happened to so and so?