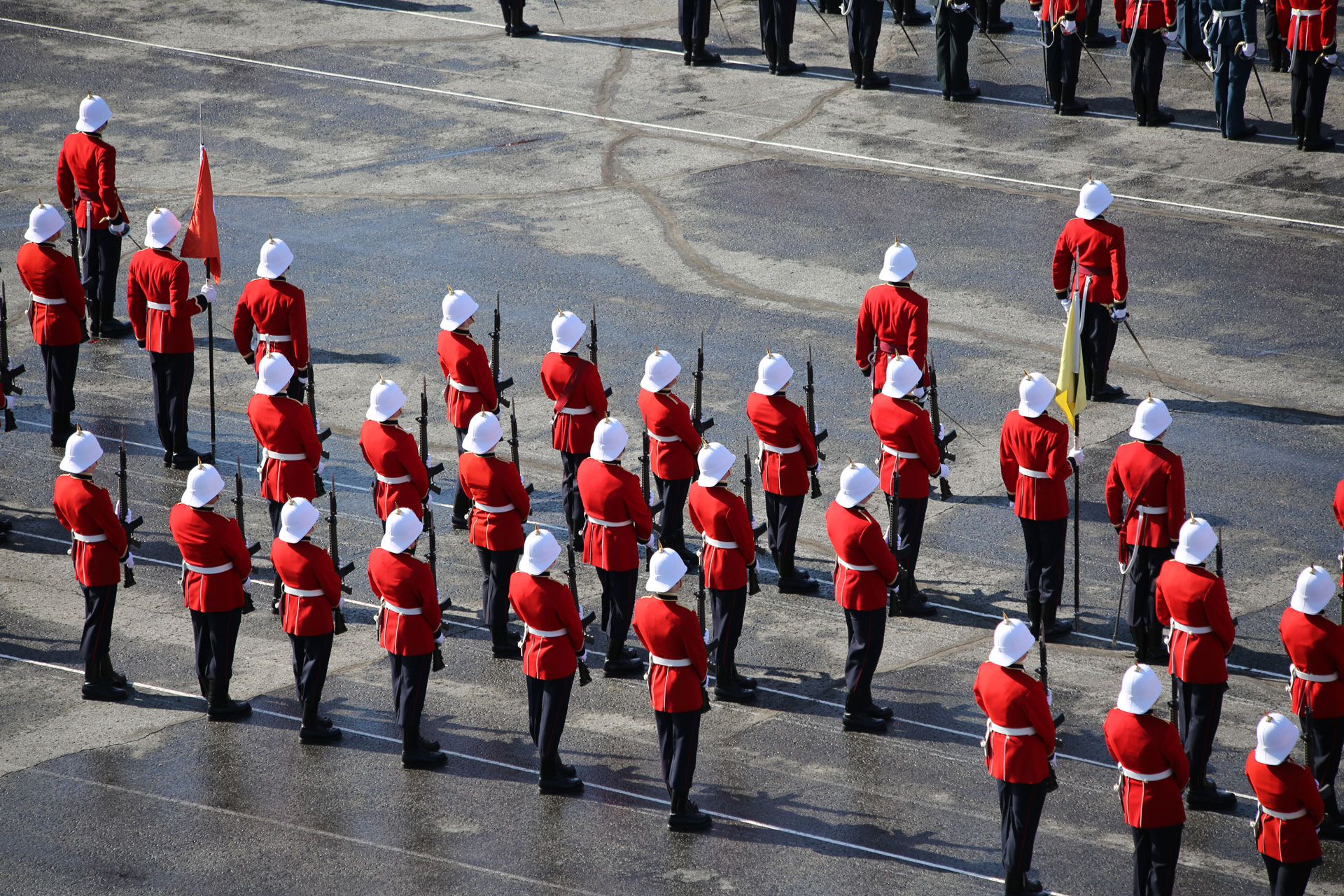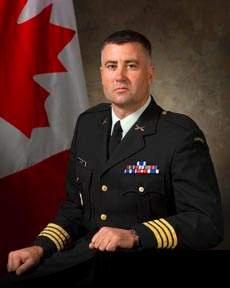 16975 Colonel Omer Lavoie MSC, CD (RRMC 1989) is currently Commander 1 Canadian Mechanized Brigade Group (CMBG) at Steele Barracks in Edmonton, Alberta.
1 CMBG generates operationally ready forces while supporting directed domestic contingency operations in order to meet Canada's defence objectives.
Col Lavoie`s formal education includes an Honours degree in Military Leadership and Applied Psychology from Royal Roads Military College and a Master's degree in Defence Studies from Royal Military College.
He is married and has three children. His personal interests include hunting, fishing, and driving (but mostly fixing) rusty old trucks. Source
___________________________
13523 Marc Potvin (RRMC 1983) – Senior Pastor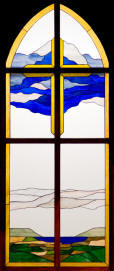 Marc was born and raised in Montreal. He joined the Canadian military through the Regular Officer Training Plan, graduating from Royal Roads Military College in 1983. Having felt the call to Christian Ministry, he then attended Acadia Divinity College, graduating in 1986. Following graduation, he pastored the Arcadia, Chebogue, Rockville Baptist churches in Yarmouth county and served as a military chaplain at the North Bay, Bagotville, Petawawa and Shearwater Forces Bases. He was called to serve as Senior Pastor of Centreville Baptist Church in August 2000. He is married to Janice, a piano teacher and they have three children. Source
___________________________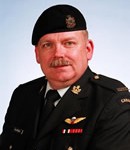 14726 LCol Thomas Falardeau, CD (RMC 1985) is currently Commanding Officer, Régiment de Hull, which consists of Regimental Headquarters and three squadrons. The Regiment is the only Francophone Reserve unit in the National Capital Region.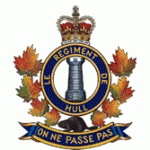 All training is given in French and routine operations are conducted in French. He is also Director of Human Resource Information Management (DHRIM), Director General Enterprise Application Services (DGEAS) in ADM (Information Management).
___________________________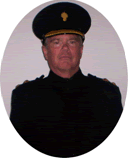 9471 HCol Fred Caron, CD, QC was appointed Honorary Lieutenant-Colonel in June 2003 and most recently in April 2008 Honorary Colonel in the Canadian Grenadier Guards (CGG). Honorary Colonel Caron attended College Militaire Royale in St. Jean, Quebec in 1968-69 and joined the CGG in 1970.
He obtained his BA from Loyola College in 1972 and his LL.B. from McGill University in 1975. After his admission to the Bar of Ontario he pursued a career with the federal Department of Justice where he held various senior positions in the aboriginal law and constitutional law fields. He was appointed Queen's Counsel in January 1992.
In 1996 he was appointed Assistant Deputy Minister for Aboriginal Affairs in the Privy Council Office. In 2008 he was appointed Assistant Deputy Minister in Indian and Northern Affairs Canada (INAC). He retired from INAC in June 2010.  Source
___________________________
17364 Bruce Martin (RMC 1990)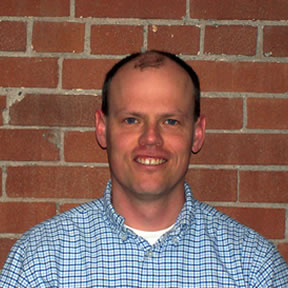 Bruce joined JASCO in November 2007 as senior lead of a development project for automated acoustic analysis systems that are used to rapidly process large datasets from autonomous ocean bottom acoustic measurements. These systems perform detection and classification of both industrial and biological sound data, including marine mammal vocalizations.
Bruce has worked as an acoustic sensor systems engineer since graduating from Canada's Royal Military College in 1990. He then completed the Naval Combat Systems Engineering program in 1993 and joined the Naval Sonars group at the Defence Research and Development Center (Atlantic) where he worked on new acoustic projector and sensor technologies.
He completed a master's degree in physics at Dalhousie University in 1995 and joined MacDonald Dettwiler and Associates in 1996. There he spent two years developing acoustic detection systems, and two more as the project engineer for the development of a SOSUS processing system.
In 2000 he joined General Dynamics Canada and worked on a variety of advanced distributed sonar sensor processing systems. Source
___________________________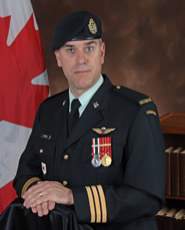 14752 Le lieutenant-colonel Louis Harnois (CMR 1985) est promu et devient le Commandant du Régiment de Maisonneuve en septembre 2007.
Poursuivant sa carrière de réserviste au sein du Régiment de Maisonneuve, il sera commandant de compagnie de service de 2001 à 2003, puis commandant-adjoint de l'unité de 2003 à 2007.
Il est appointé Directeur Développement des affaires, General Dynamics – Produits de défense et systèmes tactiques Canada – Programmes canadiens en janvier 2008. Il s'est joint aux Forces canadiennes le 1 juin 1980, comme élève-officier au Collège Militaire Royal de Saint-Jean.
___________________________
17954 Darrin Bonikowsky (RRMC RMC 1991)

Darrin graduated from the Royal Military College of Canada in 1991 with a Bachelor of Engineering Degree. He also studied at the University of British Columbia's Internet Publishing Program, graduating in 2000. He is trained in numerous computer languages and programs such as Visual Basic, SQL Server, Microsoft Access, DataEase, FoxPro, Oracle, ASP, Tango, CFML, HTML, SQL, XML, JavaScript, VBA, Perl, and Dreamweaver, and has over fifteen years of practical work experience overseeing and developing Web and personal computer applications and systems.
Since 1999 Mr. Bonikowsky has served as the VP of Software Development for signsearch, Inc., an online search engine and marketing company in the sign and graphics industry, where he heads all company internet marketing efforts and is responsible for leading the company's software development team in local and Web-based application development projects. Source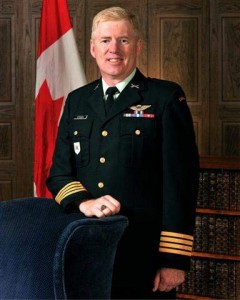 12722 Colonel Thomas Stinson (RRMC RMC 1980) took command of the 36 Canadian Brigade Group (CBG) in March 2009. With approximately 1600 part-time and 85 full-time personnel, 36 CBG is a Primary Reserve Force (Army) component.
The priority for the Brigade is to attract, educate and enroll Reserve soldiers. They also train and sustain these soldiers so they may be employed on International and Domestic operations.
Col Stinson also does contract work for the Pearson Peacekeeping Center. He currently lives in Lawrencetown, Nova Scotia with his wife Beverley and son James. His two daughters, Catherine and Kimberly, both attend university in Halifax.
He enjoys family camping and is a supporter of local minor hockey. He started his Regular Force service as an Officer Cadet at Royal Roads Military College and was commissioned as a Lieutenant on graduation from the Royal Military College with a Bachelor of Arts degree.  Source
___________________________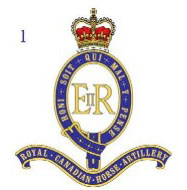 21259 Maj Robert Jeffrey Lyttle (RMC 1998) is A Battery Commander (Close Support), 21231 Maj John Geoff Hampton (RMC 1999) is B Battery Commander (Close Support) and 21124 Maj Scott Lloyd (CMR RMC 1998) is C Battery Commander (Surveillance and Target Acquisition) of 1 Royal Canadian Horse Artillery in Shilo, Manitoba.
The First Regiment of the Royal Canadian Horse Artillery is the senior unit of the regular component of the Canadian Forces. All three Battery Commanders were proud members of 1 Sqn at RMC.
___________________________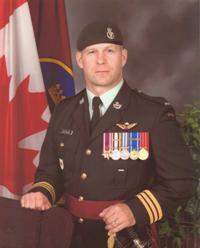 19662 LCol William H Fletcher, SMV, CD (CMR RMC 1993) is Commanding Officer, 1 Princess Patricia's Canadian Light Infantry in Edmonton.
He attended College Militaire Royal de St Jean, QC from 1990-1993 graduating from the Royal Military College in Kingston, ON in 1995 with a Bachelor Degree in Civil Engineering. LCol Fletcher attended the Joint Command and Staff Programme at the Canadian Forces College in Toronto, ON in 2007-2008, graduating with a Masters in Defence Studies.
LCol Fletcher is married to his incredibly understanding wife, Daria. They have a three year old son, William, and a one year old daughter, Jessica.
___________________________

14591 Andre Mech (RRMC 1984) Speaker at the 10th WSGS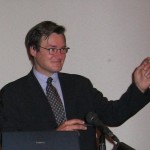 Andre Mech has been working in the emissions reduction sector since 2001. He was in the first cohort of 20 individuals formally trained and examined to International Standards Organization criteria in the planning, validation and verification of greenhouse gas projects. Andre has written more than 48 greenhouse gas plans and conducted hundreds of investigations for numerous corporations and organizations in the emissions reduction management sector. Andre works closely with formal Greenhouse Gas authorities and has been consulted by corporations, governments and NGOs as they address the issues surrounding the rapidly developing emissions reduction market sector.
Andre Mech has generated hundreds of thousands of tonnes of third party Validated and Verified emission reductions. He is involved with numerous projects currently at earlier stages of implementation in some of the under addressed emissions reduction sectors.
Andre regularly speaks on the closely related subject of financially responsible environmentalism to Government Committees, Conferences, Professional Associations and Schools. Andre firmly believes and has routinely demonstrated, that "environmentalism is not only cost effective, catering to common sensibilities, but that it is an under addressed profit centre for most organizations."
Andre Mech holds a Bachelor of Engineering degree from the Royal Military College and a Masters of Business Administration from the Richard Ivey School of Business, University of Western Ontario. Andre is named as the inventor or co-inventor on three patents.  Source
___________________________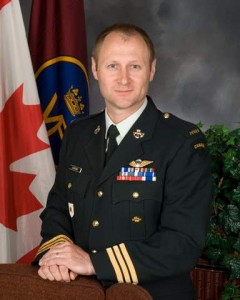 16591 LCol Shane B. Schreiber, MSM, CD (RRMC 1988) is Commanding Officer, 2 Princess Patricia's Canadian Light Infantry in Shilo, Manitoba. LCol Schreiber was commisioned into the Canadian Forces upon graduation from Royal Military College (RMC) Kingston with a degree in History and Political Science in 1988. He completed his Master's Degree in War Studies at RMC Kingston in 1995. LCol Screiber also holds a Masters Degree in Defence Studies from RMC. His thesis on the Canadian Corps in the final hundred days of World War One, entitled "Shock Army of the British Empire" was published in 1997 by Praeger Publishing, New York.
He was also the recipient of the Canadian Forces College George Bell Award for Military Writing in 2004 for his work on Canada's involvment in Vietnam. He is a frequent contributor to both the Canadian Army Journal and the Canadian Military Journal, and has appeared in several First World War documentaries.
LCol Schreiber has been awarded the US Army Bronze Star for his work in Afghanistan as part of TF Rakkasan in 2002, and was recently awarded both the Canadian and NATO Meritorious Service Medals for his work as the Chief Operations Officer of ISAF RC South in 2006.
LCol Schreiber and wife Kelly have three children.  Source