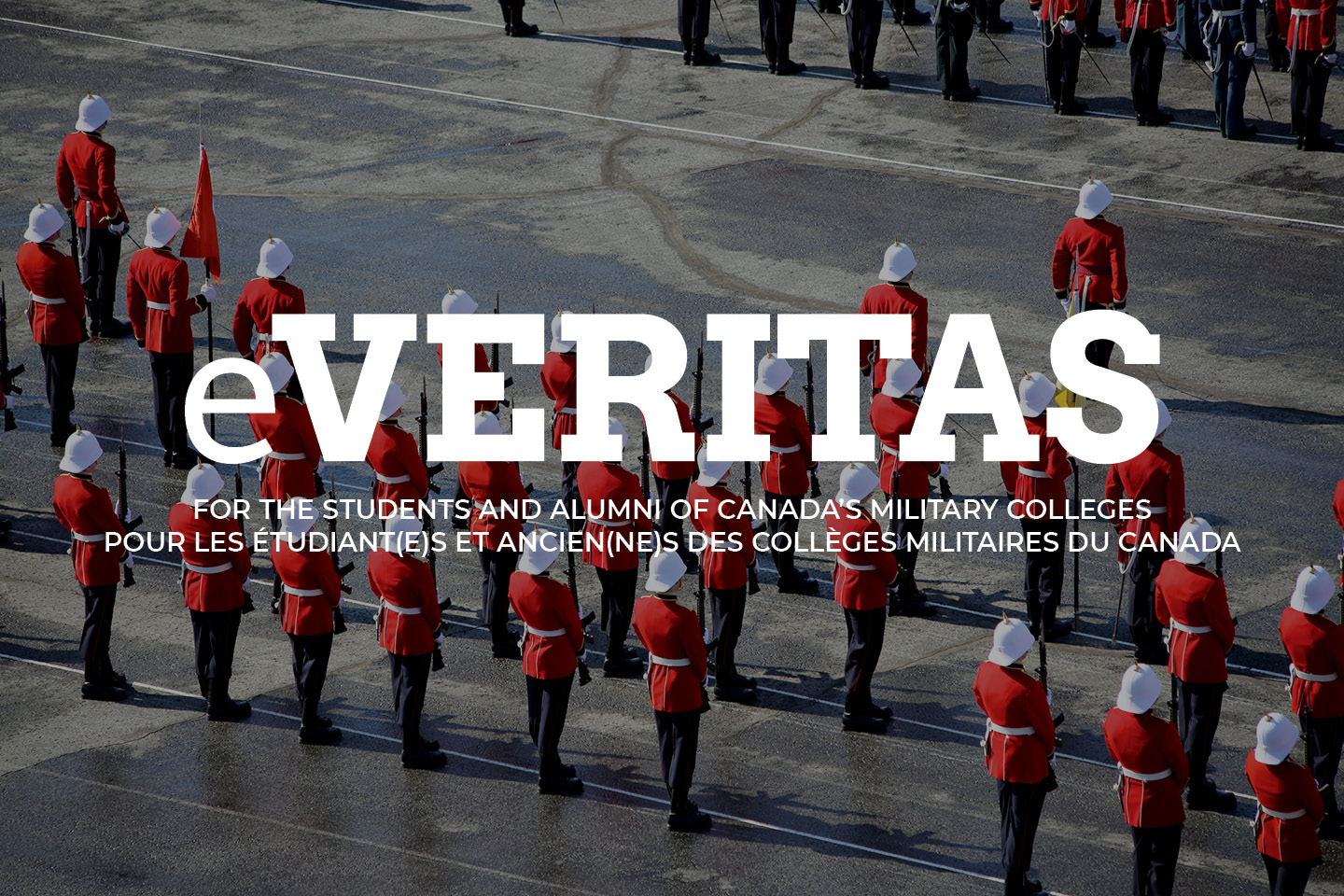 H3536 Jack Vance (RMC '56); 4524 James Dean (RMC '59); 9400 Charles Mossman (RRMC RMC '72); 10850 André Langlois, (CMR RMC '76); 11658 René Gervais(CMR RMC '78); 12506 Lionel Boxer (RMC '80); 12653 R G Davis(RRMC RMC '80); 12984 Stephen Laplante(RMC '82) 13229 Harold Jarche (RRMC RMC '81); 13735 Ian Glenn (RRMC RMC '82); 13979 Martin Adamson(RMC '83); 15441 Daryl Rock (CMR '83); 16025 Greg Phillips (RMC '87); CWO Giovanni Moretti MMM, CD; 16554 Joshua Hodgson (RRMC RMC '88); 16947 Bruce Chapman (RRMC '89, RMC '06); 20714 Captain (ret'd) Steven DS Boychyn (RMC '97); G0794 Mr Douglas Hoyle; Dr. Jane Boulden

H3536 LGen (Ret'd) Jack JE Vance CMM, CD (RMC '56) is a governor of the Army Cadet League of Canada and a member of the Canadian Defence Associations Institute Board of Directors. He began his military career in 1952 on entering Royal Military College, Kingston, Ontario. His formal education also includes a degree in history from the University of Toronto, the Canadian Army Staff College and the National Defence College. On graduation from RMC in 1956, he was commissioned into the The Royal Canadian Regiment and served in a variety of command appointments in London, Ipperwash and twice in Soest, Germany. He commanded 3rd Mechanized Commando in Baden-Söllingen and 4th Canadian Mechanized Brigade Group in Lahr, Germany. He was the Brigade Major of 3rd Canadian Infantry Brigade in Gagetown, New Brunswick. He served in Mobile Command Headquarters, St Hubert, Quebec, on the operations and training staff on three separate occasions, including Chief of Staff (Operations) from 1978 to 1979. His service at National Defence Headquarters spanned the ranks of Captain to Lieutenant-General: as Personal Assistant to the Adjutant-General; Director of Individual Training; Director-General Recruiting, Education and Training; Chief of Personnel Careers and Senior Appointments; Assistant Deputy Minister (Personnel), and finally, Vice Chief of the Defense Staff until his retirement in 1988. Lieutenant-General Vance was invested in the Order of Military Merit in 1983 in the grade of Commander. He served as the Colonel-Commandant of the Royal Canadian Army Cadets from 1989 to 1992. In September 1992, he became Colonel-Commandant of the Royal Canadian Infantry Corps, an appointment he held until 1995. Lieutenant-General Vance held the appointment of Colonel of the Regiment of The Royal Canadian Regiment from 1997 until 2002. He inaugurated awards for leadership within The Royal Canadian Regiment (RCR). The first of these, intended to recognize leadership in the Rank of Sergeant, was introduced in 2002. The second Vance Award for leadership recognizes leadership in the Rank of Second-Lieutenant/Lieutenant was inaugurated in 2003. He received the "H" in front of his college number a couple of years ago, compliments of his classmates (he chaired – and remain so – the committee which created the RMC Leadership Library – Class of '56 gift to RMC on their entry into the Old Brigade in 2002). He is proud that his oldest son, 15696 Col Jonathan Vance, who graduated from RRMC in 1986, is currently Comd 1CMBG and preparing to take command of our commitment in Kandahar in Jan 09.

4524 Captain (N) (Ret`d) James Dean (RMC '59) has been an Associate
Consultant with two Ottawa firms since 1993. He retired in 1993 in rank
of Captain (N), engineering specialist, after 38 years of service. He
earned a diploma Electrical Engineering, Royal Military College, 1959
followed by a B. Sc. (Elect. Eng.) at Royal Military College, 1996. He
holds a B.A.Sc. (Elect. Eng.) Univ. of Toronto 1960 M.Sc. (Eng.
Electronics) U.S. Naval Postgraduate School (USNPGS), Monterey, Calif.,
1967. He and his wife Sandra have two children and four grandchildren.
He is active in Canada's National Amateur Radio Society (VE3IQ and
VE3DRV) and sits on the Radio Advisory Board of Canada EMC and M&PC
Committees. His other hobby is model ship building. He also performs
volunteer work in his family church.

9400 Professor Charles E Mossman (RRMC RMC '72) is an Assoc Dean &
Associate Professor of Finance in the Department of Accounting & Finance
at the IH Asper School of Business at the University of Manitoba, where
he joined in 1990. He earned a B.A.(Hons.) (Royal Military College) in
1972 followed by a M.B.A. (Queen's). Before taking his Ph.D. at the
University of Western Ontario, he had considerable experience in
accounting and financial management. He served as a Finance Officer in
the Canadian Forces, supervising payroll, accounting, and budgeting
functions, including a tour as Comptroller of the Canadian Contingent
with the U.N. in Cyprus. Later, as a Senior Accountant and Financial
Analyst in the oil industry, he reported financial results to senior
management, supervised accounting staff, and developed a cash
forecasting system. Professor Mossman's teaching experience is primarily
in corporate finance, case teaching in finance, and small business
finance. His research is mainly in financial equity markets, including
publications in the Canadian Investment Review and the Financial Review.
He is an active writer of teaching cases in finance, small business, and
international business. Professor Mossman is also a Certified General
Accountant.

12506 Dr. Lionel LJ Boxer CD (RMC '80) is an adjunct professor in the Graduate School of Business at RMIT University in Melbourne Australia. Since 1997 he has been a sessional lecturer for the RMIT Masters of Manufacturing Engineering program in business process re-engineering performance indicators and benchmarking, and leadership. Lionel was a member of the Centre for Management Quality Research, where he conducted industry research and prepared papers since commencing his PhD in 1999. Lionel also volunteers as a community of practice member to enable ongoing development of the RMIT MBA program. Lionel is the corporate quality and environment manager for an international civil engineering design firm. He manages associated documentation systems and improvement processes and leads a team of eight quality managers in several countries. From 1981 to 2007, Lionel consulted to business and government as an industrial engineer (Ryerson University, in Toronto,Canada, 1982), through his business, http://www.intergon.net, as well as through KPMG and Computer Power Group. To take the edge off academic life, Lionel plays the bag pipes with a local army reserve Pipes and Drums. He previously served as a military engineer officer in the Defense Forces of both Canadian and Australian. The results of Lionel's PhD research led to a practical framework that has been applied in a range of organizations. He published The Sustainable Way, which is a short novel published by Brolga Publishing, Melbourne about a CEO applying his framework to resolve sustainability issues.
Most recently, he has taken on the corporate quality manager role at a civil engineering design business. They have 3,500 staff based in 8 regions between Abu Dhabi and Christchurch, NZ. In Canada they are aligned with Hatch – HQed in Mississauga. See www.conwag.com

13229 Captain (ret'd) Harold HG Jarche (RRMC RMC '81) has been the
Principal at Jarche Consulting in Sackville, since 2003 and Director
of Education – Atlantic Wildlife Institute, in Cookville, NB since
2002. His blog is a conversation at the intersection of learning,
work & technology. His five years of highschool French did not
prepare him for university, scoring straight zeros on the public
service French test when he arrived at RMC. He also did not have a
clue on how to study effectively, as high school was a breeze for
him, so he came very close to failing his first year of university.
He holds a Bachelor of Arts (Honours History) Royal Military College
of Canada and a Master of Education (Adult Education), University of
New Brunswick. His thesis was Learning in the New Brunswick
Information Technology Workplace. He worked as a Project Manager at
Mount Allison University (1998-2001) and then as Chief Learning
Officer – e-Com Inc. (Theorix) (2001-2003). He served in the
Canadian Forces as a Training Development Officer (1993-1998); a
Health Care Administrator (1988-1993) and as an Infantry Officer
(1981-1988). He has been a certified Performance Technologist since
2002.

13735 Major (ret`d) Ian IN Glenn (RRMC RMC '82) is President
Emeritus at Unmanned Vehicle Systems Canada, which he founded in 2002.
UVS Canada (http://uvscanada.org) is the national non-profit
association representing both public and private innovation in unmanned
vehicle systems. He has been Chairman, ING Engineering Inc. in Ottawa
since 2001. He is an internationally acknowledged leader in the fields
of Unmanned Vehicles and Data Fusion. He was extensively involved in
progressing Unmanned Aerial Vehicle (UAV) interoperability within NATO.
He served as an Armoured and EME Officer Canadian Forces from June 1978
– March 2000. Ian Glenn`s education includes a Masters of Science in
Electrical Engineering concentrated on digital signal processing,
electromagnetics, and data fusion from the US Naval Postgraduate School,
as well as, an undergrad in Mechanical Engineering from RMC, graduate
studies in tank design in the UK, and Army Command and Staff College.
ian.glenn@ingengineering.com
more…

Defence Attachés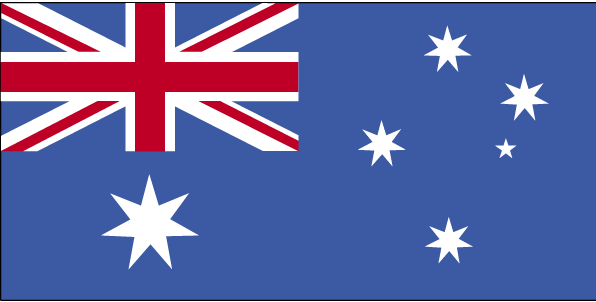 13979 Captain (N) Martin M Adamson, CD (RMC '83) is the Canadian
Defence Attaché Office Australia. He enrolled in the Regular Officer
Training Program in 1979 and graduated from Royal Military College
with a degree in Fuels and Materials Engineering.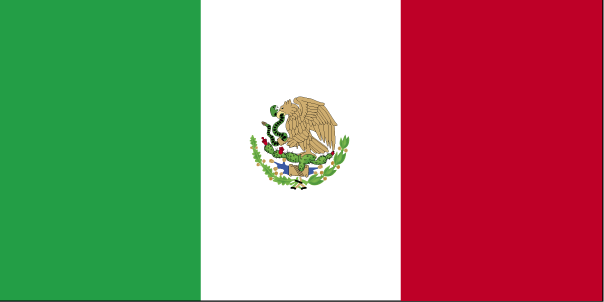 12653 Colonel R G Davis, CD (RRMC RMC '80) is Defence Attaché,
Mexico. Col Davis enrolled in the CF in 1976 through the ROTP. He
graduated from RMC Kingston in 1980 with a Bachelor's Degree in
Applied Science.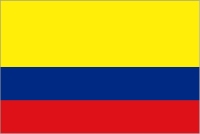 11658 Colonel René JRD Gervais, CD (CMR RMC '78) is Canadian Defence
Attaché, Colombia. Colonel Gervais studied at the Collège militaire
royal de Saint-Jean, Quebec, from 1973 to 1976, and then at the Royal
Military College of Canada in Kingston, Ontario, where he graduated
with a Bachelor's degree in civil engineering in 1978. In November
2002, he received a Masters degree, through part-time study in War
Studies from the Royal Military College of Canada.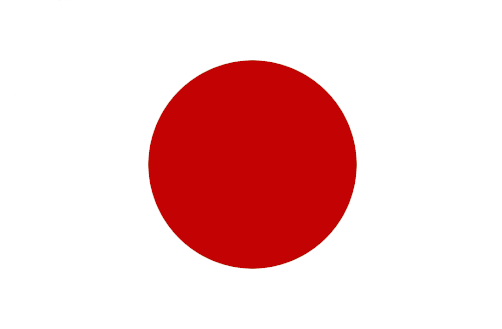 10850 Captain (N) André JEHA Langlois, CD (CMR RMC '76) is Canadian
Defence Attaché Tokyo, Japan. He attended Collège Militaire Royal de
Saint-Jean (CMR) in Québec, and Royal Military College (RMC) in
Kingston, Ontario, graduating with a Bachelor of Mechanical
Engineering degree in 1976. In February 2000, Commander Langlois
assumed his new duties as Deputy Director of Cadets at RMC. In July
2001, he was appointed Acting Director of Cadets, resuming his duties
as Deputy Director of Cadets in February 2002. Commander Langlois was
promoted to Capt(N) on 1 July 2003 and joined the Maritime staff in
Ottawa as Director of Maritime Personnel.
12984 Colonel Stephen S.G. Laplante, CD (RMC '82) is the Canadian
Defence Attaché to the Republic of Korea.

15441 Mr Daryl E Rock (CMR '83) is Associate Director, Knowledge Exchange at the Canadian Council on. Learning (CCL) in Vancouver, an independent, non-profit corporation that promotes and supports research to improve all aspects of learning. He studied engineering at the Collège Militaire Royale de St-Jean in 1981-3. In 1983, Daryl moved to Ottawa, to continue his studies at Carleton University. In 1986 he graduated with a Bachelors Degree in Political Science and in 1988 he received his Masters of Arts Degree in Public Administration. He has been active in the disability field since a car crash in 1983 that resulted in his using a wheelchair. In 1988 Daryl joined the federal government's Status of Disabled Persons Secretariat. In 1991 he helped to establish the first-ever federal government strategy for the integration of persons with disabilities. In 1994 Daryl assumed responsibility for managing the Disabled Persons Participation Program. Since 1996 Daryl has specialized in the field of electronic information services with the federal government, helping Canadians access employment services via the Internet. He has, however, remained active as a volunteer member of several disability organizations. His book, `Making a Difference: Profiles in Abilities` launched by the Canadian Abilities Foundation in 2001 pays tribute to Canadians with disabilities who have made significant and lasting contributions to their communities. His passions are travel, scotch, cigars, and good conversations. He is happily married to a wonderful woman from upper Canada, Melanie.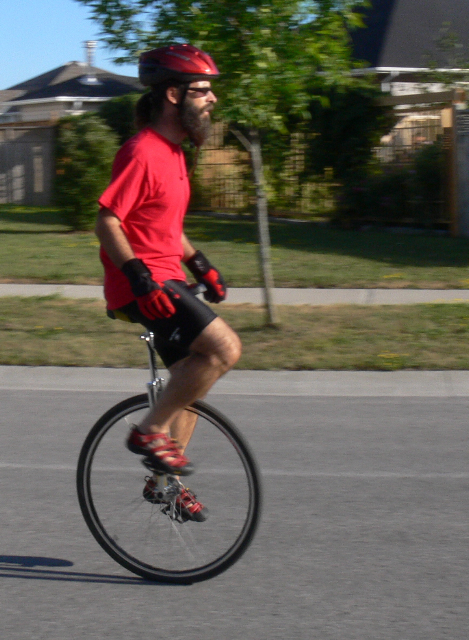 16025 Dr. Greg W.G. Phillips (RMC '87), an assistant professor of Electrical and Computer Engineering at the Royal Military College commutes to work on a unicycle. As the weather improves and the daylight lasts longer, he`s starting to think about getting back to riding again. He is the faculty supervisor of the RMC Juggling Club, as well as the Manager of the Queen's/Kingston Jugglers' Club.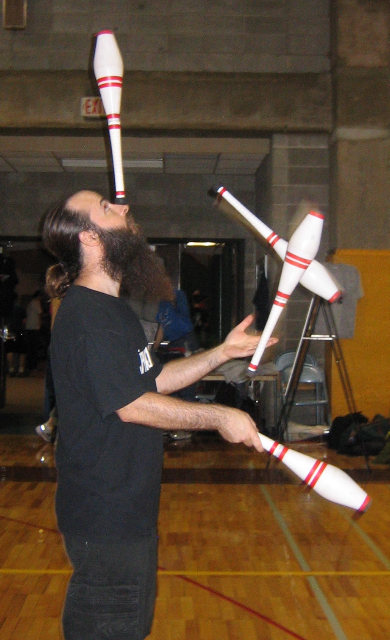 Greg recently participated in the Waterloo Juggling Festival on March 15-16. His upcoming road trips include the Festival de Jonglerie JAQ (Montreal) on May 2-4, and the RIT spring juggle-In (Rochester) on April 18-20. His son Tristan (not quite 12) also juggles with the Queen's club, and both Tristan and his daughter Shona (14) ride unicycles. While he was posted to Ottawa in 2002-2003, he juggled with 14079 Carl Roth (RRMC RMC'83)and the Nanaimo Park Jugglers.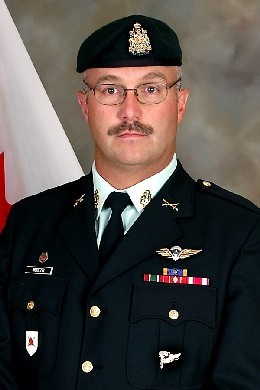 CWO Giovanni Moretti MMM, CD was posted to the Royal Military College of Canada (RMC), as the Drill Sergeant-Major, from December 1987- July 1990. He was conferred as an Honorary Class member with the RMC graduating Class 1990. He was posted back to the Department of Applied Military Science at RMC in developing the curriculum and delivering of the Army Technical Warrant Officer Programme from July 2001 – June 2003. He appointed as Brigade Sergeant Major of 2 Canadian Mechanized Brigade Group in Petawawa, on 30 June 2005.


16554 Mr Joshua C Hodgson (RRMC RMC '88) serves as Senior Trade Commissioner with Foreign Affairs and International Trade Canada at the High Commission of Canada in Port of Spain, Trinidad and Tobago and is also accredited to Guyana and Suriname. Mr. Hodgson previously worked in Vancouver covering the software and new media sectors as well as China, Hong Kong and Taiwan. Before this, he was posted to the Canadian Trade Office in Taipei (Taiwan). He also worked on temporary assignments in Tel Aviv, Israel and San Francisco, USA.
He has a Master of Science (Economics) in European Studies from the London School of Economics and a Bachelor of Arts from The Royal Military College of Canada. He is fluent in English and French and also speaks Mandarin. He became a Certified International Trade Professional (CITP) in 2003.
joshua.hodgson@international.gc.ca

16947 Major Bruce BJ Chapman (RRMC '89, RMC '06) is an Operational
Research Analyst with the Director General Land Capability Development
at CFB Kingston. DGLCD's mission is to ensure the coherent linking of
the Army of Today, with the Interim model, Army of Tomorrow and the
Army of the Future. As such, DGLCD is an integral part of the Land
Staff and reports directly to the A-CLS. The DGLCD is taking on a
greater role in the Army's transformation and taking over
responsibility for all Capability Development within the Army. He
graduated (all 4 years) from RRMC in 1989 and completed a Masters at
RMC in 2006. He has recently completed a tour with Joint Task Force
Afghanistan Headquarters (Roto 4) as an Operations Analyst.

20714 Captain (ret'd) Steven DS Boychyn (RMC '97) has been an
Engineering Manager (since 2005) and a supplier engineer (since 1997)
at Celestica Canada, since 2005 working in the Electrical/ Electronic
Manufacturing industry. His specialties are business process mapping,
design and system integration. He earned a B.Eng, Mobile and
Satellite Communications at the Royal Military College of Canada
1993 – 1997. He was in 3 Squadron, G flight, then moved up to base
with 11 Squadron. He was in Rugby (1st Year), Gymnastics Display Team
(1st and 2nd Year) Intramurals, Pistol Team, and Stage Band.

G0794 Mr Douglas Hoyle is Director of Sales & Marketing at Mulvany Attard Associates Ltd. (MAA), a provider of business software developed specifically for the Food Distribution and Manufacturing industry. Doug has over 15 years Supply Chain Management experience as well as extensive expertise consulting and implementing IT solutions in the Food Services Industry. He has provided leadership to sales teams for several industry leading supply chain software companies. He holds a MSc, Operations Research, from College Militaire Royal de St Jean 1992 – 1994 and a Hon BA, Economics and Commerce from Royal Military College of Canada 1979 – 1983. Doug holds a CPIM accreditation.
MAA is constantly on the lookout for talented people: sales
representative, Implementation Consultant and Providex Programmer.