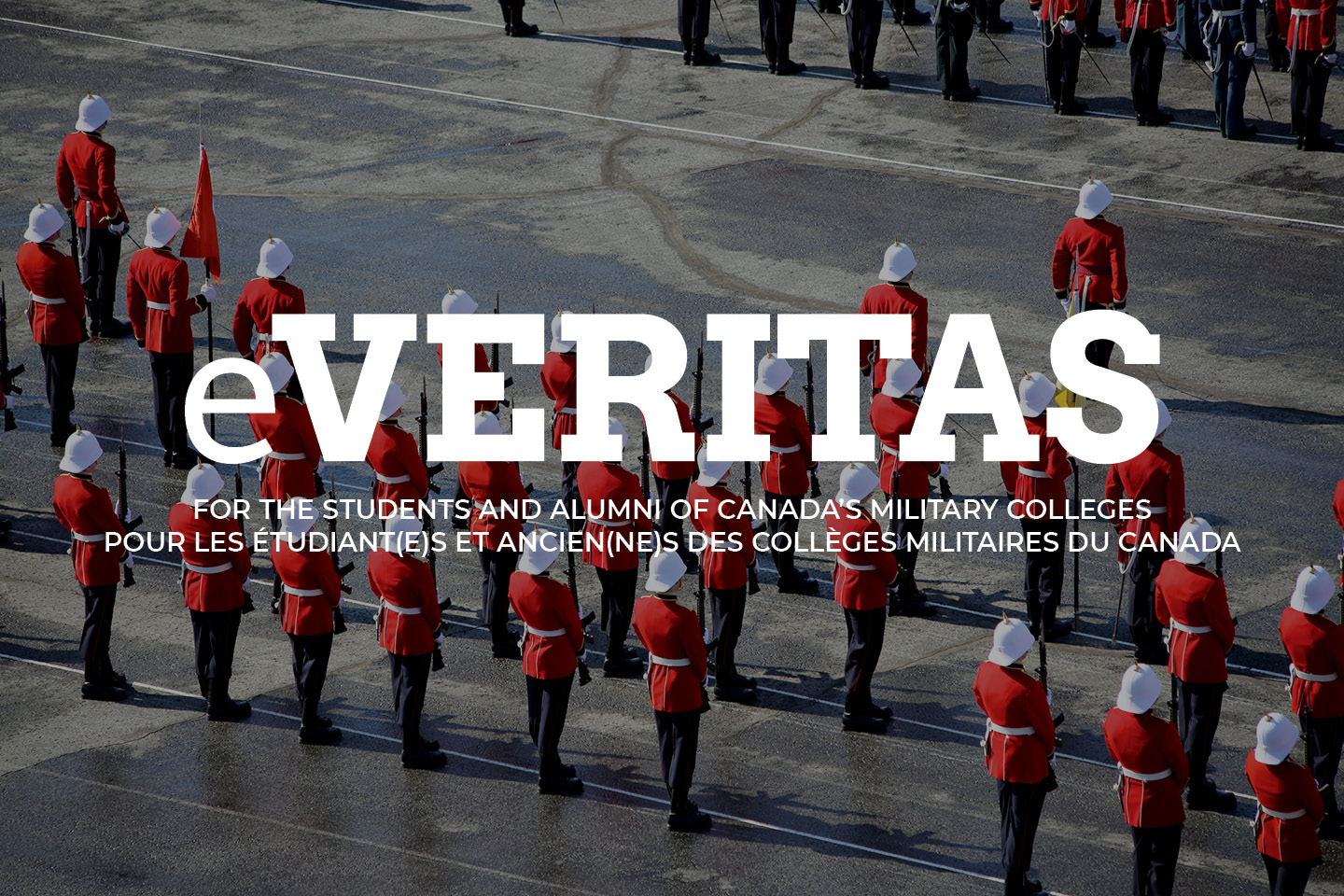 6588 Stephen J Arnold (RRMC RMC 1965) is Professor Emeritus, School of Business, Queen's University at Kingston, Canada. He is currently a Visiting Professor attached to the Retail Group at the University of Surrey. Steven has a BSc from the Royal Military College of Canada and MBA and PhD degrees from the University of Toronto. His interests in research methods range from structural equation modeling through to hermeneutics and institutional semiotics. His current work on retail globalization addresses research questions on consumer response to global retailers and management of the multinational retail enterprise.
http://www.som.surrey.ac.uk/research/groups/retailguests.asp
6811 Keith G McDonald (CMR RMC 1966) serves as the Senior Military Advisor for the Standing Senate Committee on National Security and Defence and Subcommittee on Veterans Affairs. He set up his own consulting company, KM Aerospace Consulting in 2002. He has a degree in Political and Economic Science from Royal Military College in Kingston (RMC) 1966. He was awarded his pilot wings in 1967.He held staff positions at the Royal Military College, in Baden Soellingen Germany, at National Defence Headquarters in Ottawa and at the North American Aerospace Command in Colorado Springs. Command positions include CF18 Squadron Commander, Base and Wing Commander in Baden Soellingen, Germany. Major General McDonald ended his military career in 1998 as the Director of Combat Operations at Headquarters North American Aerospace Defence Command at Colorado Springs, USA. He is married to the former Catherine Grunder, and they have two grown daughters, Jocelyn and Amy.
10404 Dr. Denis Faubert (CMR 1975) is the General Manager of Hydro-Québec's Research Institute in Varennes Quebec, where he is responsible for the planning and the delivery of the R&D program. He was previously the Director General, Research and Development Programs at Defence R&D Canada, an agency of the Department of National Defence. From 1998-2005, Dr. Faubert was at the helm of Defence R&D Canada-Valcartier. Dr. Faubert began his career as a Canadian Forces telecommunications officer and military scientist. In 1984, as a civilian, he went to work at DRDC Ottawa's Radar Division, where he did research on space-based and airborne radar systems. In 1991 he became head of the Passive Electro-Optical Systems Section at Valcartier. In 2001, Dr. Faubert received the Head of the Public Service Award for Valuing and Supporting People. In 2005, he received the Deputy Minister and Chief of the Defence Staff award for Innovation. Dr. Faubert has a Bachelor's degree in physics and mathematics from the Collège militaire royal de Saint-Jean, a Master's degree in Science and a PhD in physics from Université Laval. He has written over 50 technical works on lasers and radar. He was chair of the 2008 Networks of Centres of Excellence Renewal Selection Committee.
http://www.nce.gc.ca/pubs/reports/2007/selec-renewal-oct07_e.htm
BGen Atkinson joined the Canadian Armed Forces in 1977 and graduated from the Royal Military College in 1981. He has commanded at the troop, squadron and regimental level with The Royal Canadian Dragoons in Gagetown, Germany and Petawawa. He served on an exchange with the 1st Armoured Regiment in Australia and with the United Nations in Cyprus. He also commanded Canadian Forces Base Kingston, 2 Area Support Group in Ontario and a Task Force in Bosnia Herzegovina with the NATO Stabilization Force.
13354 Colonel J.A.L. Bouchard CD (CMR 1983) assumed his present duties of Combined Forces Air Component Commander (Forward) in Ottawa upon promotion to Colonel in July 2007. He graduated from the College Militaire Royal (CMR) St-Jean, Quebec in 1983 with a Bachelor in Business Administration.
14148 Col David DE LeFort (RMC 1983) was promoted to his current rank and assumed the duties of the Chief Military Personnel (CMP) Comptroller in July 2007. He joined the Canadian Forces in 1979 under the Regular Officer Training Plan. Attending the College Militaire Royal de St-Jean for two years, he transferred to the Royal Military College Kingston in his third year to graduate in May 1983 with an Honours degree in Economics and Commerce.
14369 Commodore Andrew A.M. Smith (CMR RMC 1984) entered the College Militaire Royal de St-Jean in 1979 and graduated from the Royal Military College in Kingston, ON in 1984 with a bachelor's degree in Mechanical Engineering. Click for remaidner of this profile
14900 Lieutenant-Colonel John Joseph Schneiderbanger (CMR 1985) assumed the position of Base Commander, Canadian Forces Base/Area Support Unit Shilo in August 2006. He attended the College Militaire Royal de St. Jean, Quebec from 1980 to 1985 where he graduated with a Bachelor of Arts degree in Business Administration.
15833 Claude François Lemasson (CMR RMC 1987) is General Manager Projects, Canada, at Goldcorp Inc. He studied as an engineer at the Collège Militaire Royal de Saint-Jean-sur-Richelieu and received his Bachelor degree in Engineering & Management from the Royal Military College of Kingston, Ontario in 1987. Over his career, he accumulated 20 years of experience in the mining industry. His career took him to locations in British Columbia, Alberta, Ontario, Québec and Nevada, USA, during which he completed a multitude of mining projects. In 1993 and 1994, he finds himself in Val d'Or on the construction project of the Louvicourt Mine where he was the surface construction engineer. In 1998 and1999, as Project Manager, he rebuilds the Red Lake Mine in Northwestern Ontario and is then hired by the owner, Goldcorp Inc., as the Mine General Manager. During the next six years, he is responsible for the largest gold mine in Canada, producing over 500,000 ounces per year, and also being the world's richest gold mine with an average grade above 70 grams per tonnes. In early 2006, Claude is promoted within Goldcorp to the position of General Manager of Projects for Canada and the USA, with his main responsibility being the new Éléonore Project in the James Bay area of Québec, which will be developed by the subsidiary "Les Mines Opinaca Ltée". He now leads a project team composed of eight department heads advancing the project from advanced exploration through the feasibility study towards the development and construction of a new world-class mine.
16805 Captain (ret'd) Karl KR Seidenz (CMR RMC 1989) has been engaged in a general litigation practice at Macleod Dixon LLP in Calgary since 2005. He practiced litigation with McInnes Cooper in Halifax, Nova Scotia, for several years. He graduated from the Royal Military College in 1989 with a Bachelor of Engineering and a Commission in the Canadian Navy. At RMC, he earned Top Student Prize – Military Leadership and Management, 1989; Academic Scholarship, 1987 and the P.J.M. Morin Trophy – Top First-Year Cadet, 1985. For eight years, he trained and worked as a Combat Systems Engineering Officer. He left the Navy in 1997 and graduated from Dalhousie University with his law degree in 2000. He then clerked for one year at the Trial Division of the Federal Court of Canada before being called to the Nova Scotia Bar. He has appeared before all levels of Court in Nova Scotia as well as various other tribunals. Karl.Seidenz@macleoddixon.com
17811 Dr. Denise L. Campbell-Scherer (RMC 1991), M.D., Ph.D. has been a Clinical Assistant Professor, Department of Family Medicine, University of Michigan since 2003. She earned a B.Eng. in Fuels and Material Engineering at RMC in 1991. While at RMC, she was Forth Year Cadet Squadron Leader; Third Year Class Senior and a Teaching Assistant (Chemistry and Materials Engineering), Department of Chemistry and Chemical Engineering from 1995 – 1996. Upon graduation from RMC, she was Commissioned as a Second Lieutenant in the Air Force, Reserve. She was awarded numerous scholarships, including the RMC Ex-Cadet Continuing Scholarship (1987 – 1991). She completed a Ph.D. in Pathology at Queen's University (1996) and a M.D. Honors from University of Toronto (2000). She completed her Family Medicine Residency, McMaster University, Hamilton (2002). Her research interests include photodynamic therapy for the diagnosis and treatment of cancer, biological effects of space radiation and microgravity on humans. In the past, Denise has worked as a Research Assistant at the Kingston Regional Cancer Centre, and as a Demonstrator and Lecturer in the Department of Anatomy at Queen's University. Denise is the co-author of numerous articles and conference abstracts. Denise enjoys scuba diving, running, swimming and horseback riding.
18794 Robin Auld (RMC '93), P.Eng, MBA, PMP is the Principal Consultant with Ault & Company Management Consultants in Calgary. Most recently as the Principal of a boutique consulting firm, he has proven his ability to work within leadership teams, to move organizations to consistently exceed expectations by successfully delivering strategic initiatives to their staff and markets. Recognized as a results-focused, team-oriented leader with superior interpersonal, facilitation and negotiation skills, Robin understands it is the "people-side" that is the foundation of every successful organization. Robin brings a wealth of organizational change management, strategic planning and portfolio / project management knowledge and experience to his engagements. Through his experience leading mission critical initiatives across diverse industries, Robin has developed exceptional business acumen, coaching and motivational skills, as well as an ability to identify and successfully deliver winning solutions to complex business problems. Robin is a licensed Professional Engineer (P.Eng) with a degree in Computer System Engineering from the Royal Military College of Canada. He holds a Masters of Business Administration (MBA) from Queen's University and is also a certified Project Management Professional (PMP).
Melissa Radford joined the Parliamentary Information and Research Service of the Library of Parliament in November 2006 and serves as analyst for the Standing Senate Committee on National Security and Defence. Miss Radford graduated from the Royal Military College of Canada with an MA in Defence Management and Policy in May 2006. She also holds a BSc in International Relations from the London School of Economics. During her last semester at RMC, just prior to joining the Committee, Miss Radford worked at the United Nations Secretariat in the Department of Peacekeeping Operations.