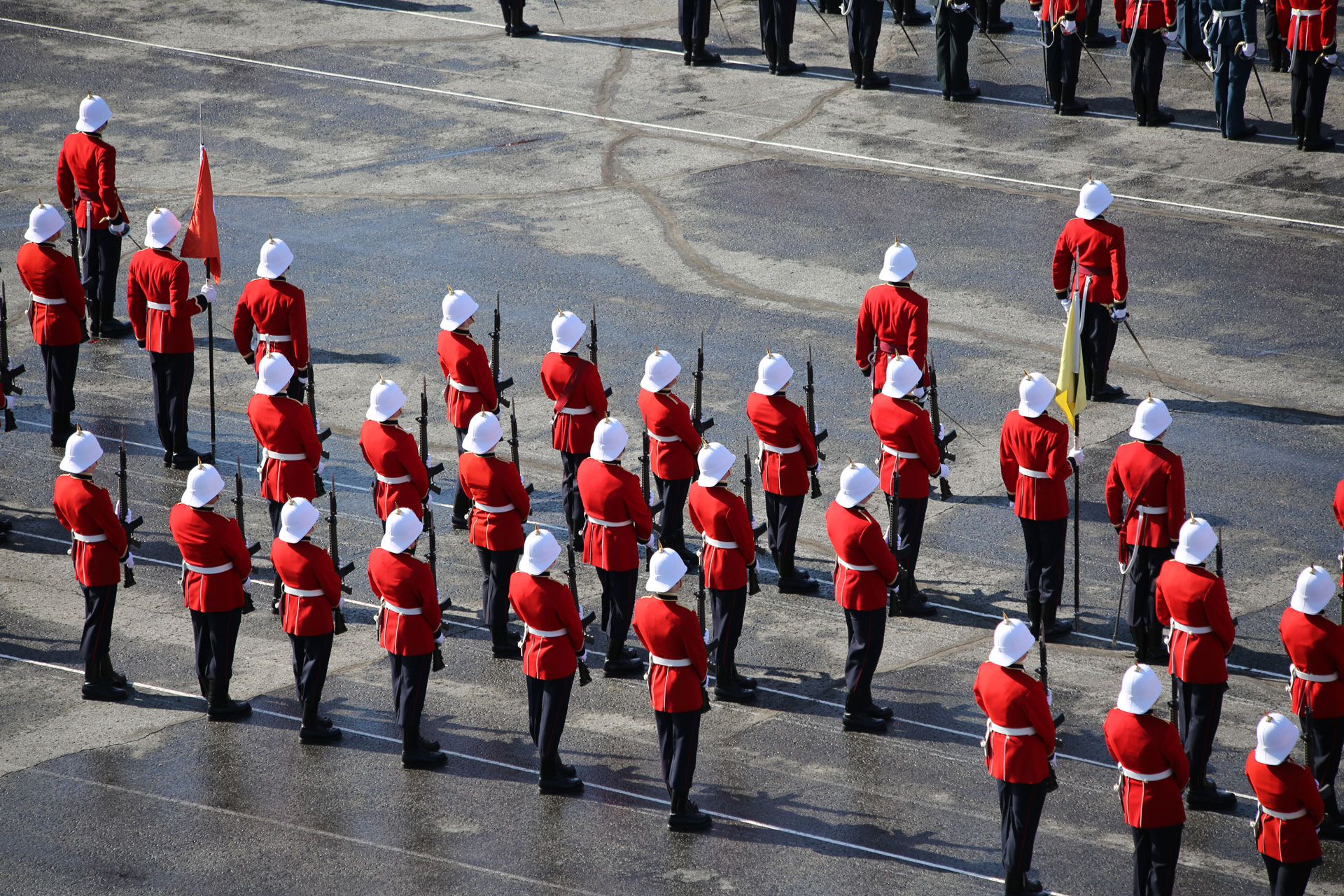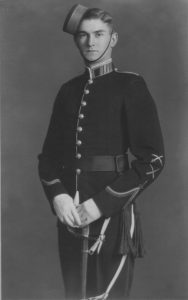 Who am I
I wrote the 2nd volume of the history of the Old Brigade in 1991, covering the years 1980-90.
My younger brother was the BSM who graduated from RMC in 1940, MIA Feb 42 near El Alamein. There is a stained glass window outside Currie Hall in his memory, as well as a photo on a nearby wall. In a case in the Stone Frigate are various memorabilia of the two of us.
A cousin who also attended RMC, had an illustrious career. During the Italian campaign he was my CO in the Ordnance Corps. We were both D-Day Dodgers, having landed in Rome on June 6/44. I was awarded the OBE for service in Italy and later went on to serve in Holland.
For a time after the war, I was the youngest Colonel in the Canadian Army. Not long afterwards I ran headlong into a "major disagreement" with a well-known General and my career was effectively ended. Just before retirement I was promoted to BGEN.
Probably the most interesting and important work I did post-WWII (other than Korea) was my two stints on the ICC in Saigon – 1961 and 1971.
When he was adjutant of the Old Brigade I instituted several things which have since become traditions, notably the "Badging of the Recruits" by members of the OB.
I received an honorary doctorate in Military Science from RMC in 1993.
My last military act took place at the closing of RRMC in 1995. I led the Ex-Cadets around the parade square for the last time.
Who am I?
a) 2612 MHF Webber;
b) 2610 WJM Turner;
c) 2510 EAC Amy; or
d) 2435 RT Bennett.
Answer: d) 2435 BGen R.T. Bennett.

E-veritas has been given permission to publish excerpts of 5105 Doctor Jack L Granatstein's (CMR RMC 1961) interviews (1991-1993) for "The Generals: the Canadian Army's Senior Commanders in the Second World War". The fonds are at the National Defence HQ Directory of History and Heritage.
2435 Brigadier-General Robert (Bob) T Bennett (RMC 1935) was interviewed by 5105 Doctor Jack J Granatstein (CMR RMC 1961) in Ottawa on 22 May 91. BGen Bennet served with Ordnance, rising to Lt-Col by end of the war. He passed away on 12/21/1995.
On RMC:
At RMC the breadth of instruction was very good, though the place taught you more by rote than how to be an officer. 3521 General Guy Granville Simonds (RMC 1925) [associate professor of artillery and instructor of tactics, RMC 1938] and General Kenneth Stuart (RMC 1911) [GSO1 RMC (1934-7) professor of tactics RMC (1937-8)] were probably the best of those who showed you how to be an officer. He remembered Simonds getting a radio out so cadets could listen to Hitler's address at Nuremburg.
He remembers 966 Major J.H. McQueen (RMC 1914), telling him there were 3 things an officer had to do: l. look after his horse 2. look after men and 3. look after self if time permits. McQueen, who was dour looking but with a good hidden sense of humour that lit up his face, gave everyone a hard time until they measured up. Major McQueen was one of our most intelligent officers, a steel trap mind. After the war he was MGO for 4 yrs then president of Canadian Arsenals. He had a lot of enemies, didn't suck up, and was independent.
General Henry Duncan Graham Crerar (RMC 1909), professor of tactic RMC (1909), and Commandant RMC 1938-9 changed things at RMC, including having cadets to dinner. Major General Charles Ramsay Stirling Stein (RMC 1915), who had been Director of Cadets at RMC, wasn't a wartime GOC because he was too nice; a GOC needs to be a bit of a shit.
On RMC Old Boys network:
What RMC did was give a feeling of self-confidence. You developed initiative, learned to respond and how to get along. It was all for one and one for all. The seniors then were entirely responsible for dormitory life–with a very negative affect on their juniors. In effect, the system exposed the horses' asses. In the service, what it meant was that wherever you were posted there were classmates nearby. You could pick up where you'd left off at once.
BGen Bennet said there were tensions between militia and Permanent Force early in the war, and there was some antagonism versus RMC people too. But the poor ones were eventually weeded out. The problem was that the Permanent Force had too few officers to man the army at the beginning which meant World War I types had to be put in. The Permanent Force did a good job of basic training, but if we'd had to fight under them it would have been a disaster.