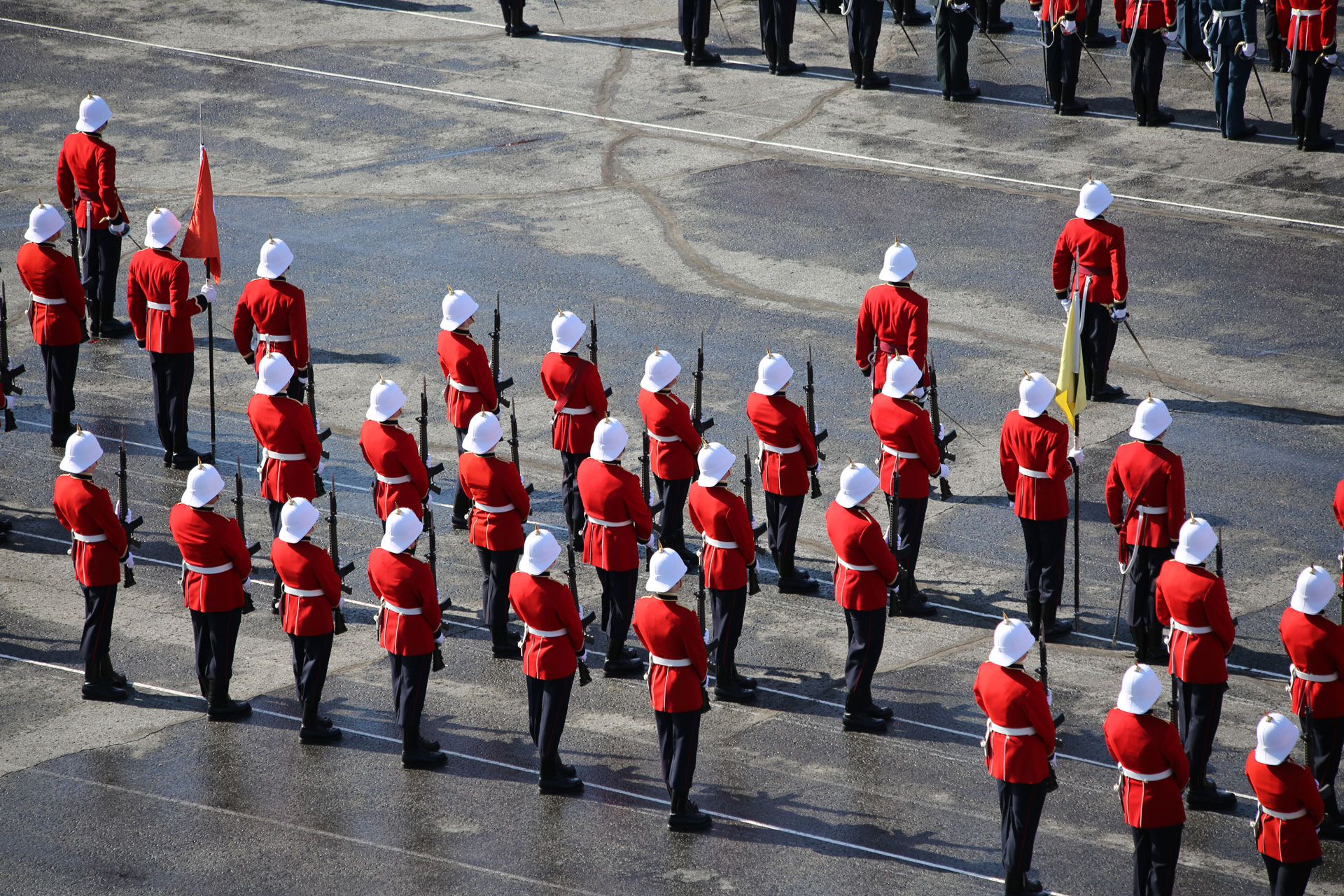 Former RMC hockey coach Jacques Tremblay was honoured as a builder at the 29th annual Kiwanis Sports Awards on March 6, 2009. The veteran coach has been behind the bench with the the Royal Military College Paladins, as well as Kingston Canadians, the Queen's Golden Gaels women's team and several minor hockey teams in Kingston. Tremblay took over the Napanee juniorC hockey team with six weeks remaining in the 2007- 08 season and led the Raiders to a league title. The Raiders then advanced to the Ontario semifinals, becoming only the third team in Empire league history to win a provincial quarterfinal.  Source
________________________________________________________________________________________________
13884 Thomas W. Jarmyn (RMC 1983) was appointed to the Veterans Review and Appeal Board effective February 1, 2009. A former officer in the Canadian military (1979-1992) with deployments on four naval ships (HMCS Cormorant, HMCS Skeena, HMCS Ojibwa and HMCS Iroquois), Mr. Jarmyn brings a wealth of knowledge and experience to his new role as Member of the Board. He obtained his Bachelor of Arts Degree from the Royal Military College of Canada in 1983 and left the military in 1992 to pursue a degree in law at the Dalhousie Law School (1994). In his capacity as a lawyer over the last 15 years, Mr. Jarmyn has argued many cases before provincial, superior and appellate courts in the provinces of Nova Scotia, New Brunswick and Ontario, as well as represented clients before numerous administrative tribunals. He has also represented members of the Canadian Forces in insurance coverage claims, as well as injured workers suffering from operational stress injuries. Mr. Jarmyn has held various advisory positions to federal ministers and recently completed the requirements for a Master's of Public Ethics at Saint Paul University in Ottawa. Mr. Jarmyn has volunteered many hours of his time to support organizations in his community, including the United Way, Junior Achievement and the Canadian Executive Service Organization.
________________________________________________________________________________________________
17024 Lieutenant-Colonel Cameron D. Stoltz, (RRMC RMC 1989), CD is the 1 Canadian Air Division Headquarters Commanding Officer in Winnipeg. He entered the Canadian Forces through the Regular Officer Training Plan in 1985 and commenced his career as an Officer Cadet at the Royal Roads Military College in Victoria, BC. He transferred to the Royal Military College (RMC) in 1987, where he would complete his undergraduate degree in Electrical Engineering and obtain his commission in 1989. Promoted to Captain in 1992, he returned to RMC for post-graduate education and in 1994 obtained a Masters Degree in Electrical Engineering. He completed a Masters degree in Business Administration (MBA) at the University of Ottawa. He completed the Canadian Forces Command and Staff Course in Toronto. Lieutenant-Colonel Stoltz was promoted to his current rank in January 2006, and assumed the role of 1 Cdn Air Div/CANR, A6 Director in August 2006. In November 2007, he was appointed to the position of 1 Cdn Air Div/CANR, Headquarters Commanding Officer. He has been selected as the CO of the Canadian Forces Joint Signal Regiment for his next assignment. He is married to Suzanne Robinson of Niagara Falls, ON. They have two children, David and Matthew.
________________________________________________________________________________________________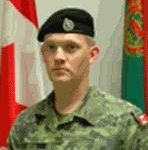 20765 Major Robert M Hume (RMC 1997) assumed command of B Squadron Strike Force 3-09, Lord Strathcona's Horse (Royal Canadians) on 3 November 2008. He entered the Army under the Regular Officer Training Program in 1993, earning a BEng in Mechanical Engineering from the Royal Military College of Canada. He served in the Land Force Western Area Headquarters as the Chief of Staff's Coordinator (2007-2008). He is a graduate of the Army Operations Course and the Combat Team Commanders' Course, and he is an Advance Gunnery Specialist. Major Hume and his wife Michelle have one daughter, Emily, and one son, Spencer. He enjoys team sports and outdoor activities such as biking, SCUBA, hunting, and fishing.
http://www.strathconas.ca/bioocb.php