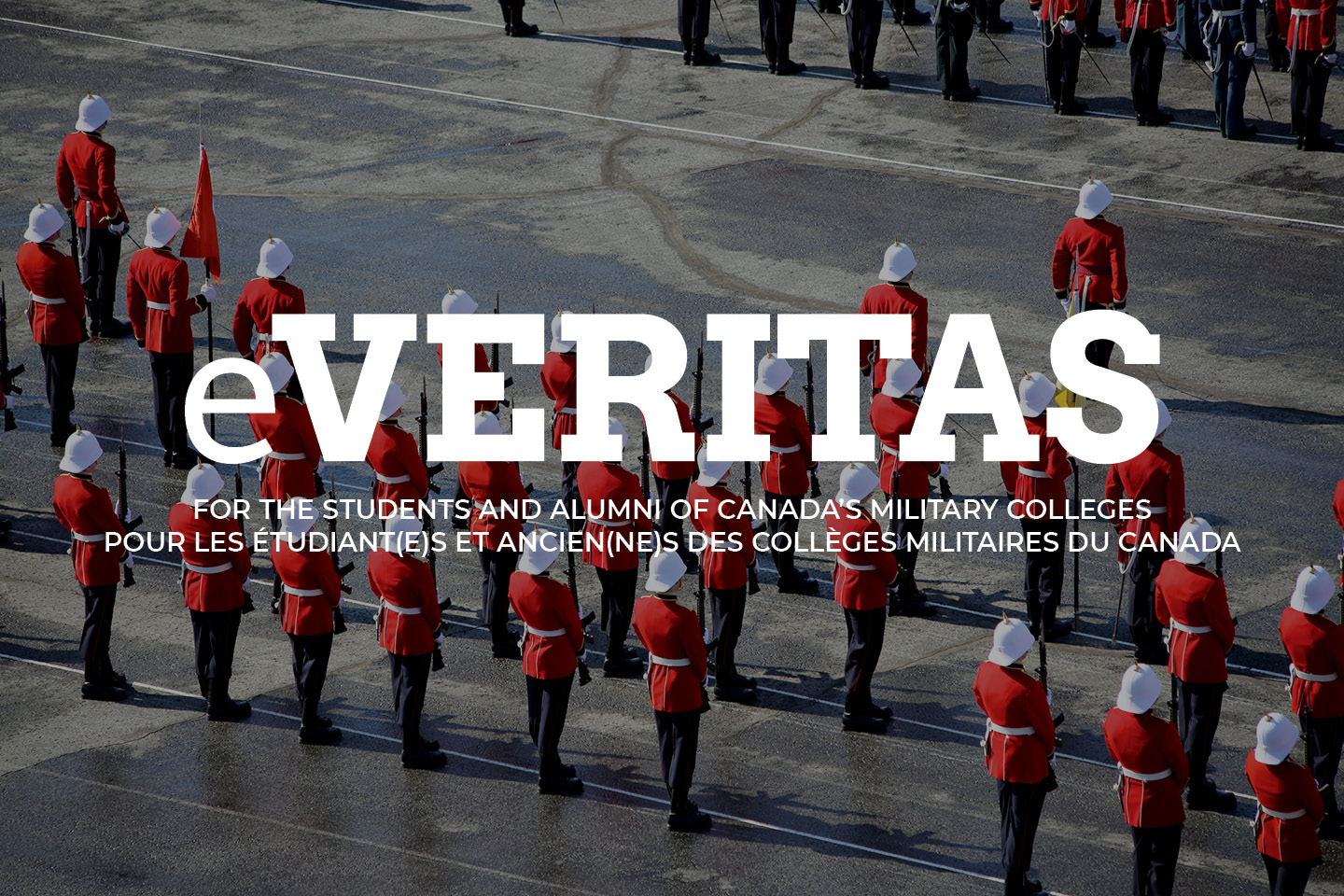 For those of you who may have not had the chance to catch up on Bill McColl's first year's diary entries, here is a full list of them followed by the first entry of his second year.
I Year:
1949:

September, Week: 1, 2, 3 October, Week: 4, 5, 6, 7 November, Week: 8, 9, 10, 11 December, Week: 12, 13 & 14, 15 & 16
1950:

January, Week: 17, 18, 19, 20 February, Week: 21, 22, 23, 24 March, Week: 25, 26, 27, 28 April, Week: 29, 30, 31, 32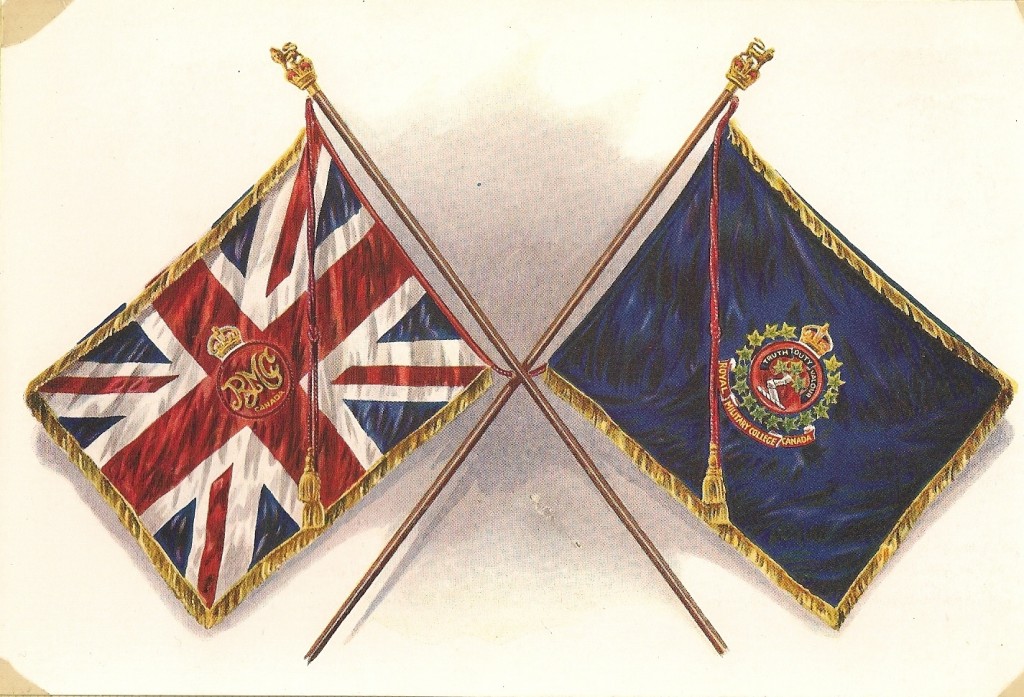 First Week of II Year:
15 Sept 50
This morning Mother and Dad drove me to Union Station and I was off to another year at the College. Most of the fellows are back but there are also a lot of them missing. From our squadron there are: Fraleigh, Dewar, Coates, Archambault, Bandy, Remillard, Findlay, Gerhard, Deachman, Cameron, La Flèche, Green and Drummond and Den Ouden. Andy Croll is still in Winnipeg recovering from his spinal operation. We are in the Stone Frigate now; the rooms are larger and well finished. The new beds and mattresses are wonderful; the only drawback is that there are only three toilets and three showers for about seventy-six of us as the renovating is not complete. We haven't any clothes closets either. Lt. Shaw is still our squadron commander and Major Brooks has gone to Shilo with the Korean Brigade. We now have a new college tie and a narrower belt and the seniors with appointments carry swords. Of course there are the Royal Roads cadets here now. The new dorm is not completed but the rooms are wonderful. I think this year will be a good one.
16 Sept 50
This morning we drilled and cleared away trunks and luggage. Our squadron has a new drill instructor: Sgt. Farley from the Royal 22nd. He has a deep voice with a pronounced French accent, which becomes very amusing when he is excited. The recruits seem to be an awfully serious and keen bunch, and they are still terrified or at least awed by our uniforms. I suppose all recruits have that peculiar "lost" look about them.
17 Sept 50
The Brigadier inspected us for church parade today. We are about two hundred and fifty strong and we fill the square pretty well. The service was a good one; I like the College church service; it is direct, brief and doesn't have any frills. Fritz MacDougall and I played tennis and then paddled over to Cedar Island. It was such a nice day we took a dip in the far side of the island and the lake was surprisingly warm… Only the third year may use the billiard room this year… Jim Graham and I went up to Fort Henry and walked through, watched them fire one of the cannons.
18 Sept 50
Back to routine today with reveille at 0625…we practice part of the opening day ceremony at each meal parade…lectures started today. I was put in the advanced French class and I hope I can stick it. This year will be a tough one, that's for sure. Witness all the drops in our class.
19 Sept 50
We have most of our books now for the course and they certainly are impressive. My books now fill two shelves. Our drill is getting progressively better and the first parade will be a good one I'm sure. Williamson is the CWC and Willie Hough is our CSL; both are doing a fine job. Several from Royal Roads have appointments and they seem to be doing all right. Tonight I was boat orderly; it was a fine windy day and all the dinghies and canoes were out. I'd love to be able to take the "Leary G" out.
20 Sept 50
The entire wing paraded this afternoon in a full rehearsal of the opening parade. We have so many now it is hard to carry out the drill so effectively. The line when drawn up in review order stretches the entire length of the square. Fritz McDougall and I went in to a show and then to his place for dinner afterwards. A good home—cooked meal really hits the spot!
21 Sept 50
We had a fire drill today at noon and it went off very smoothly. I must be getting back to normal as I could hardly keep my eyes open today in Major Hetherington's physics lecture. Sgt. Curtis took us for P.T. today and gave us a grueling work-out. After classes, the war-canoe crew had a practice in the "Wolfe;" Goldie is our cox'n. We have a dandy crew this year. Afterwards, Jim Graham and I went over to Cedar Island for a quick swim on the other side of the island.
22 Sept 50
This afternoon Freddy Joyce, Dumas, Graham and I took a dingy out together. We needed the weight as it was extremely windy today. After we got out quite a distance the rudder broke and we soon lost it so we sailed without it. When we finally got back, we were drenched but had insatiable appetite. Spent the evening cleaning out rifles down at the miniature range. After that Jones got some 9mm ammo and we did a bit of shooting with Browning automatics.