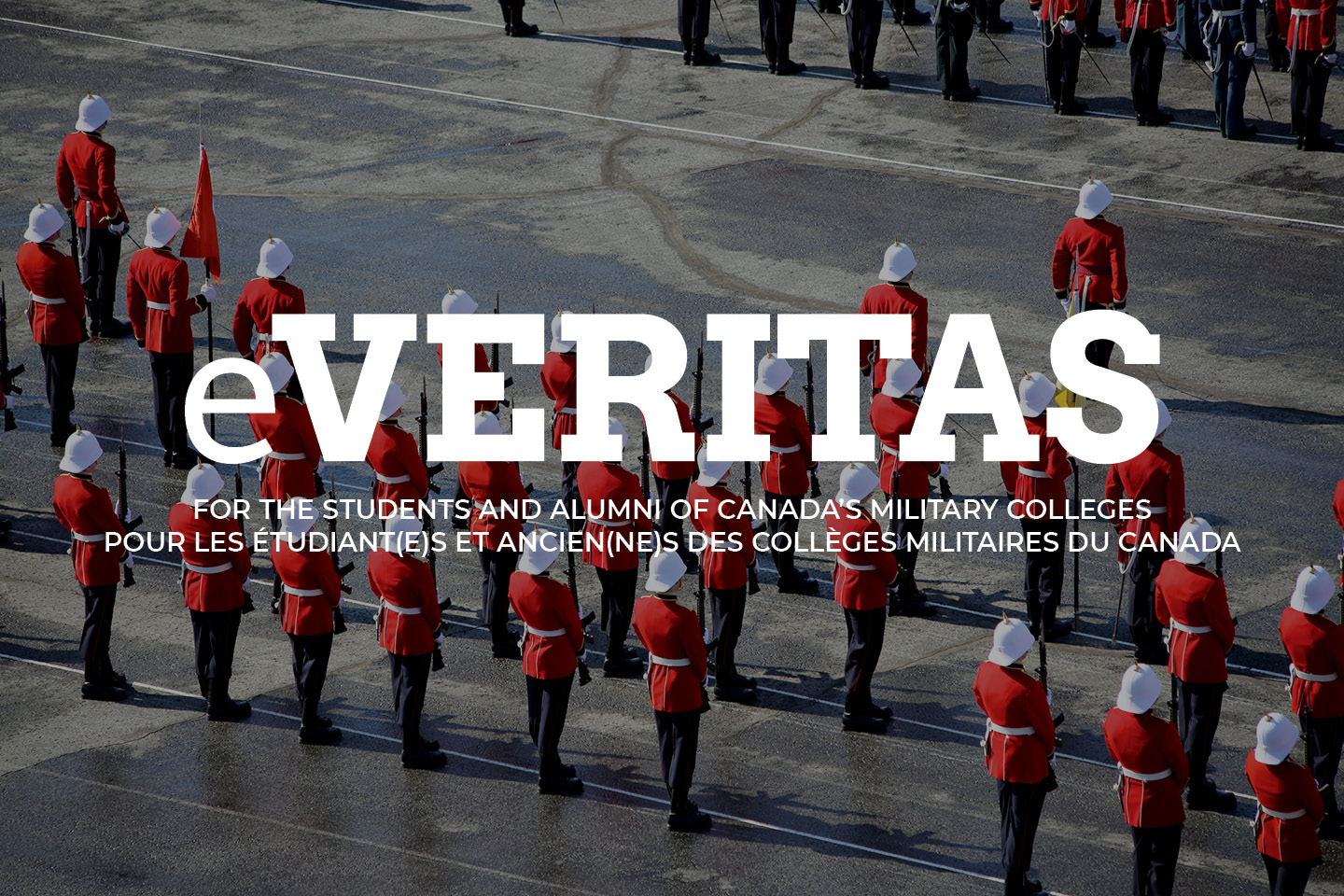 6898 Richard Cohen Shares his RMC memories plus 50 years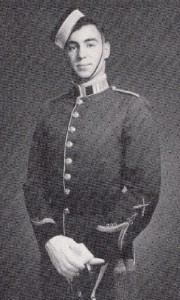 6898 Richard Cohen marched off the RMC parade square in June1966 as the
Cadet Wing Commander and the recipient of the Sword of Honour.
Following that day almost 50 years ago he has led an extraordinary life of public service including serving as an officer in both the Canadian Armed Forces and the British Army.
Following, in his own words are his memories of his days on the peninsula and his professional experiences in and out of uniform.
A (very!) few memories of RMC
September 1962: The train from Montreal stopped at the old Kingston station; several other bewildered-looking young fellows on the platform. Greeted by two elegant figures in scarlets and swords. One asked very politely if I might be a Gentleman Cadet going to the Royal Military College?
I said 'Yes I am,' feeling rather flattered to be so kindly greeted. Suddenly his whole manner changed! 'Fall in' on the platform,' he shouted, 'do up all your buttons; stand to attention and do not speak unless spoken to!'
That was the beginning of my RMC career!
MORE…

Sitting on the front 6 inches of my chair eating 'square meals!' "My I say Mr…, please pass the butter." And you'd better know his name!
The Recruit Obstacle Race; running for No. 3 Squadron, being pulled back down a greased rope on the Fort Frederick wall by recruits from other squadrons! Rescued by my squadron; helping each other over the wall!
A highly successful Cake Walk; I was Class leader. Our plan threw the Second Years into total confusion… the cake disappeared into a tiny window in Yeo Hall and was eaten before the attacking Second Year cadets had any idea where it was! They were furious… and never forgave us!
A dark winter morning when one of Major Danny McLeod's PT NCOs, from the far side of the Parade Square, accused me of letting a corner of the Red Ensign touch the ground during flag raising. I was charged and awarded 6 'Circles!' An injustice for which I never forgave him!
Our two Commandants: the imposing figure of Brigadier G.H. Spencer, every inch a portrait of an old school officer, and his successor, Air Commodore Len Birchall, the Saviour of Ceylon! And a real gentleman!
Memorable professors: the father figure of Colonel Reg Sawyer, Chemistry Prof, the dapper Dr. Furter, Engineering department; and the head of the Math Department, so disgusted by our poor performance in calculus, that he started the whole course over again after Christmas!
The College barber, a repository of knowledge, a friend to all, and a great gossip!
Catching up on precious sleep in Economics class; a very unflattering photo with my mouth wide open, taken by a classmate, published in the Marker!
Football practices on autumn afternoons behind Currie Hall. Breaking my leg during a game in Guelph and spending weeks in the military hospital and then more weeks hobbling across the Square on crutches!
Marching to the Arch on a cold grey day to commemorate the death of Sir Winston Churchill.
As CWC, living in a 'suite' in Fort Haldimand overlooking Fort Frederick, with my own bath and batman! I can't imagine CWCs have either today!
Marching across the causeway into town on cold, snowy Kingston Church Parades in Persian lamb hats and gloves as the wind blew the snow down the river!
My final day at RMC; a sunny June morning after the Graduation Ball. Catching the train at the old station I had arrived at 4 years earlier but now in brand new 'TWs' and a Sam Browne belt; travelling west to Rivers, Manitoba, for the Basic Parachute Course and the beginning of a new life!
***
Life after RMC
Commissioned into PPCLI
UK Board of Trade Earl of Athlone Fellowship; studied at Imperial College London; MSc in Nuclear Engineering
Mechanised Platoon Commander with 2PPCLI in Deilinghofen, Germany, 4 Canadian Mechanised Brigade Group
Rifle Company Commander, Recce Platoon Commander, Canadian Airborne Regiment in Val Cartier, Quebec and Edmonton; led first military reinforcements (Recce Platoon, 1 Commando) into Montreal (flown in from Edmonton) during the FLQ Crisis in October 1970 after declaration of the War Measures Act.
Canadian Forces Command and Staff College, Kingston
Secretary to the Chief of Staff, Mobile Command at St. Hubert, Quebec
Transferred to the British Army in 1973; rifle company commander, 3rd Battalion, The Light Infantry, in Minden, Germany
Several tours in Northern Ireland, 'emergency' and 'resident', during the height of the 'troubles.' Last tour as Battalion Commander, 1/9th County Antrim Battalion, Ulster Defence Regiment; Awarded MBE and MID for service in NI.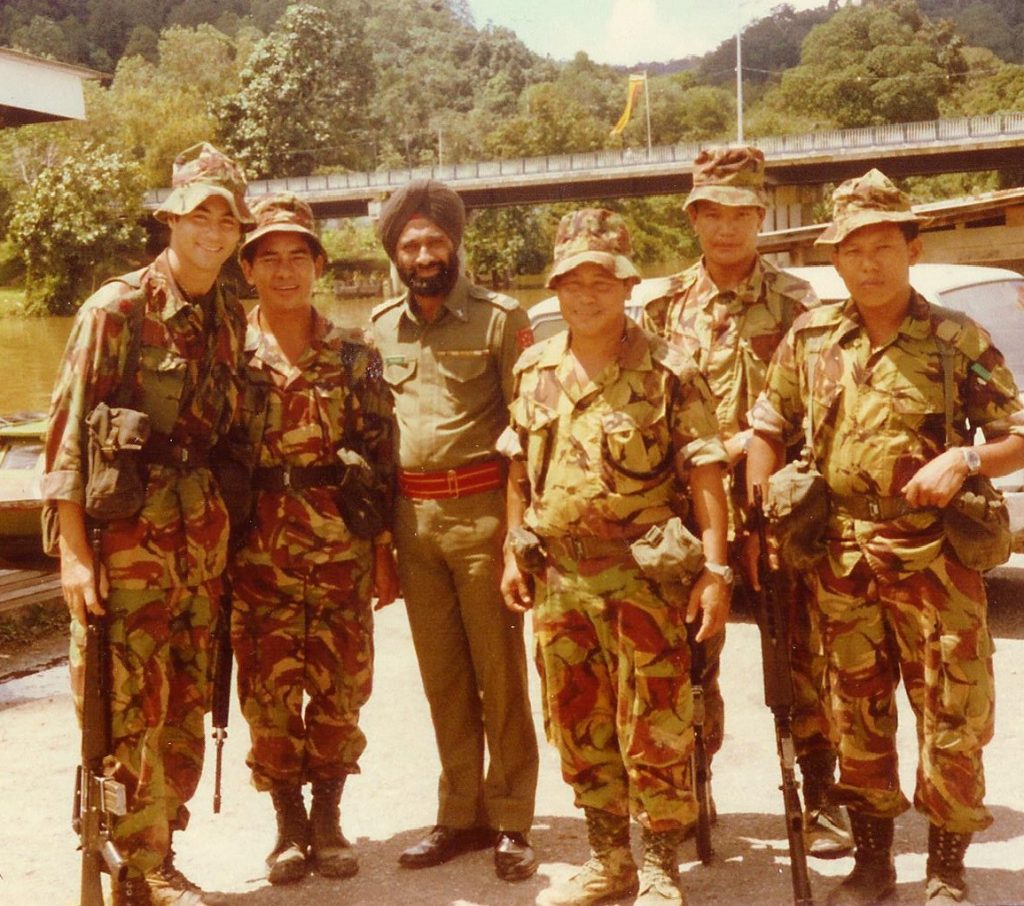 Rifle Company Commander, 2nd Battalion 2nd King Edward VII's Own Gurkha Rifles, England, Hong Kong, Brunei. Became fluent Gurkhali speaker! Brigade of Gurkhas Polo Team!
Commanded British Army Training Team at the Zimbabwe National Army Battalion Battle School, Nyanga; prepared battalions for anti-guerilla operations in Mozambique.
British exchange officer at Fort Hood, Texas, Director, Basic Tactics Course at Fort Leavenworth Command and General Staff College;
Falkland Islands, 1983; J3 Operations at HQ British Forces Falkland Islands
Joint Services Defence College, Greenwich; NATO Defence College, Rome.
Head of the Military Cooperation Branch, NATO Headquarters, Brussels. First NATO officer to visit Albania, and several Central Asian countries.
1994. Left British Army to join George C. Marshall European Center for Security Studies, Garmisch-Partenkirchen, Germany; Professor of NATO and European Security Studies. 'Recruited' another ex-cadet, Dr. Jack Treddenick, to staff at Marshall Center!
Returned to Canada in 2003; founded RSC Strategic Connections, defence and security consultant
2007-2011. Senior Defence Advisor to the Minister of National Defence, Peter MacKay.
2011- Now. President RSC Strategic Connections, Senior Associate at H+K Strategies, Ottawa
Married to Eva Cohen; two boys, Robin (11) and Julian (9); live in Cantley, Quebec.
We breed and train Hanoverian horses
Board Member, CDA Institute; Executive Committee Member, 3V, (Veterans' Business Networking organisation); Senior Fellow, Norman Paterson School of International Affairs, Carleton University
Hobbies: riding, skiing, hockey