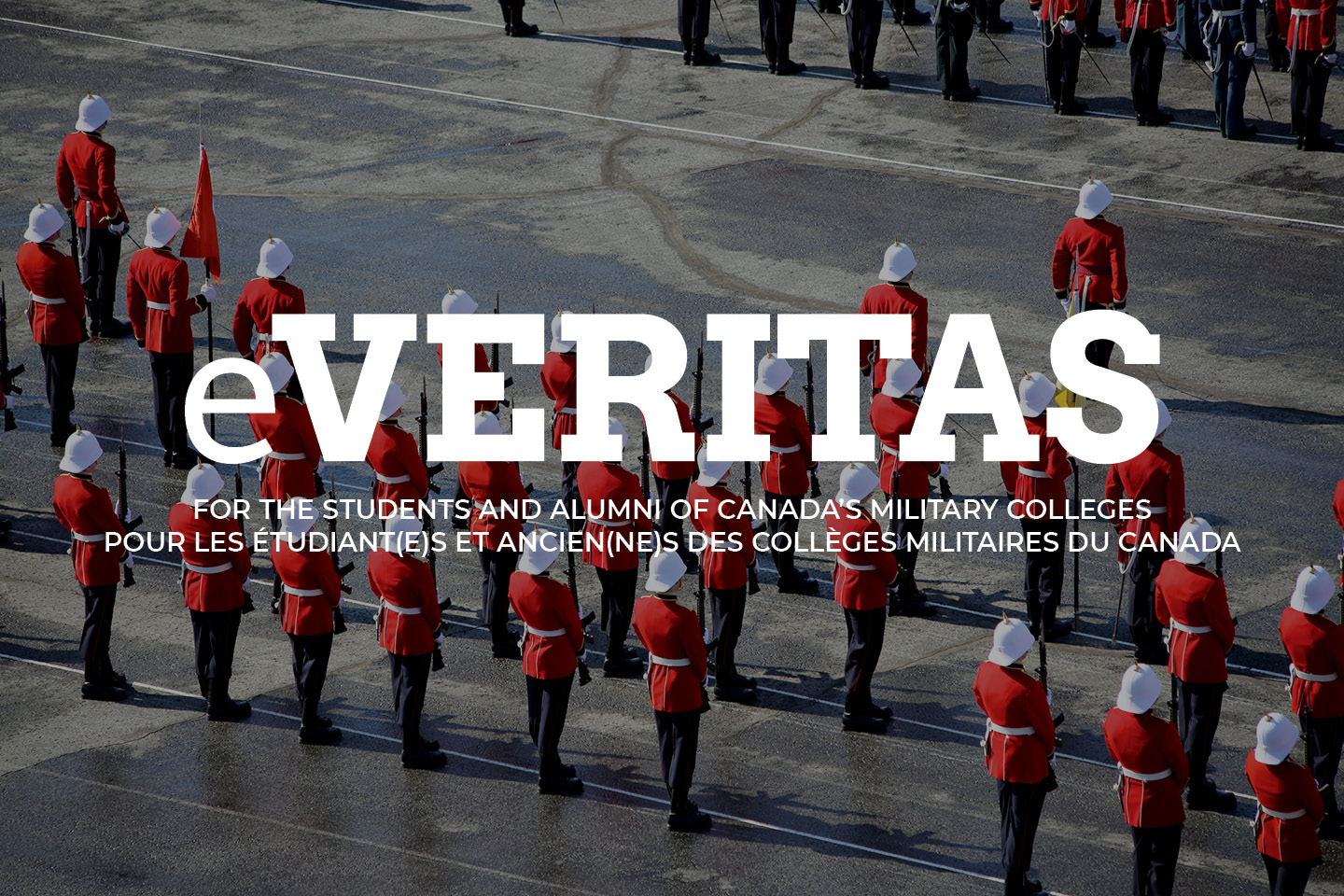 Royal Military College 2012 Fall Commissioning Ceremony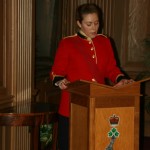 The Officer Corps of the Canadian Forces welcomed new members this past week when seven officer cadets received their commissions as Officers in the Regular Force. The senior leadership of the college was in attendance on Tuesday, 17 Jan 2012 at the Senior Staff Mess, along with friends and family members of those being commissioned. OCdt (IV) Genevieve Martel, 25505 (photo left), was Master of Ceremonies as the Commandant of RMC, Brig Gen J.G.E. Tremblay, spoke on the importance of leadership, as well as the skills that RMC, with its goal of producing "officers, well educated," has developed in these new officers. In this, the Commandant referred to the training, both theoretical and practical, which they have received during their time at RMC. Brig Gen Tremblay then presented each new officer with his or her commissioning scroll.
Those commissioned were:
– LT Craig Chiasson, M0998
– 2LT Etienne Drapeau, 24937
– LT Ron Eliens, M0987
– 2LT Ashley Galvin, 24706
– 2LT Joseph Ogle, 24709
– 2LT Brechin Piper, 25106
– A/SLT Nalae Yang, 25057
LT Chiasson and LT Eliens were also, by virtue of their past experience, eligible for promotion to the rank of LT. Each recieved his new epaulettes from the Director of Cadets, Lt Col Susan Wigg.
More Photos from the ceremony:
___________________________________________________
16 Jan 2012 Relinquishment Ceremony
At an another impressive ceremony held the previous day in Mackenzie Building, OCdt Millham, 25342 (photo left) and OCdt Wood, 25240 (photo right) relinquished their status as Officer Cadets and reverted to the ranks as Non-Commissioned Members. They received their Private epaulettes from the Commandant of RMC, Brig Gen J.G.E. Tremblay and the Drill Sergeant Major, MWO A.J.L Skinner.
Photos and Articles by NCdt (IV) Shewfelt, 25366