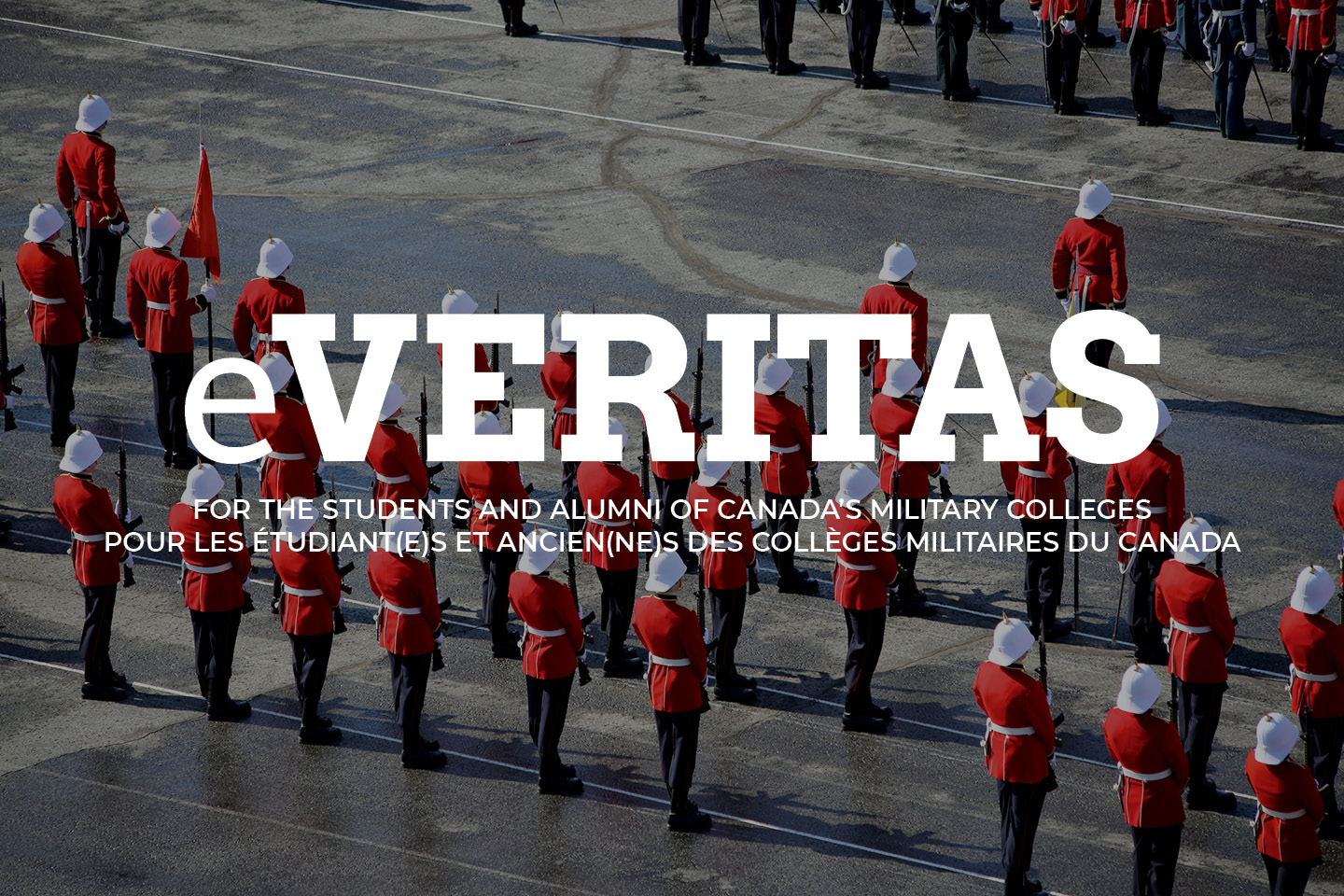 xxx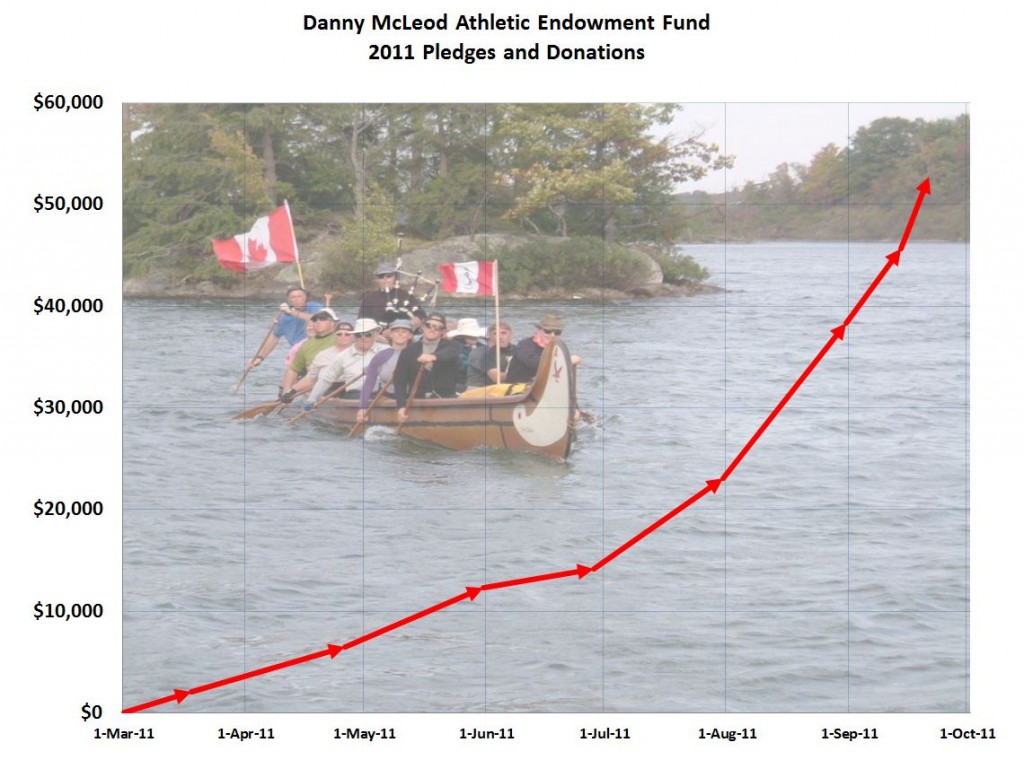 The Chasse-Galerie canoe left Ottawa at 0815 on Friday, 23 Sep, after saluting Major Danny McLeod and Minister Mackay. The crew would like to thank all the donors who have so generously contributed to the sports program at RMC. Total pledges and donations have exceeded $52,000. The canoe's estimated time of arrival at the Memorial Arch is 1510 on Thursday, 29 Sep."
Don't forget to check Catherine's website daily: http://www.chasse-galerie.org.

Paddlers Salute M.N.D. & 'The Major' on Departure from Ottawa to Kingston
The Minister of National Defence, the Honourable Peter MacKay, was among friends and dignitaries at the locks near the National Arts Centre in Ottawa early this morning to salute 15 intrepid voyageurs as they began their journey down the Rideau Canal to the Royal Military College of Canada (RMCC), in Kingston.
In the voyageur canoe were 15 former RMCC Cadets (Ex-Cadets), including the Honourable Senator Joe Day; Mr. Marius Grinius, Canada's permanent representative to the Office of the United Nations; and General John de Chastelain (Ret'd). The group is raising money for the Danny McLeod Athletic Endowment Fund, which supports varsity athletics at RMCC, through the RMC Club of Canada Foundation.
"It's a tremendous pleasure for me to see this group of Ex-Cadets give back to a historic Canadian Forces institution in such a memorable way," said Minister MacKay. "As the Chancellor of RMCC, I know that the programs facilitated by the RMC Club of Canada Foundation will help develop the young men and women of RMCC into future leaders of our great country and our military."
The Ex-Cadets call this trip the Chasse-Galerie or "flying canoe" after a popular French Canadian tale of voyageurs. This is the fourth voyage of this modern Chasse-Galerie, which has raised nearly a quarter of a million dollars for the fund so far.
In a tribute to West coast tradition, this year the paddles were designed by First Nations Kwakiutl Band artist Jason Hunt; they depict an orca, a wolf and an eagle in honour of the Royal Canadian Navy, the Canadian Army and the Royal Canadian Air Force.
The Chasse-Galerie will arrive at the Royal Military College of Canada on Thursday, September 29th, at 15:10, for a salute at RMCC's Memorial Arch. The Memorial Arch was erected in 1923 in memory of cadets who were killed in action or who died on active service. That same evening, the Ex-Cadets will attend the Legacy Dinner and present a cheque to the RMC Club of Canada Foundation for their fundraising efforts.
Their arrival kicks off RMCC's Reunion Weekend, where Ex-Cadets return to Kingston to reunite with their classmates, and to celebrate the accomplishments of the new crop of first year Cadets at RMCC.