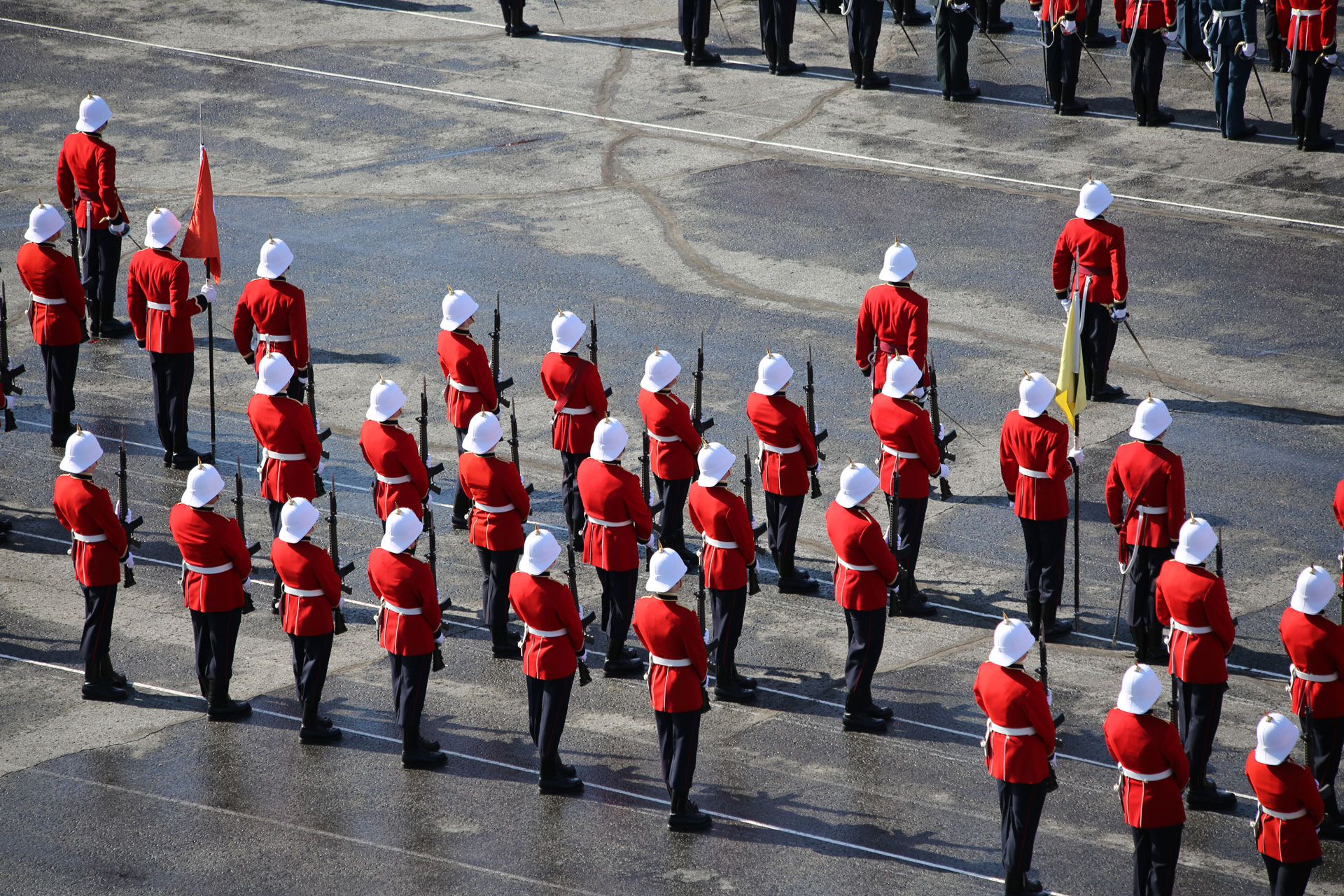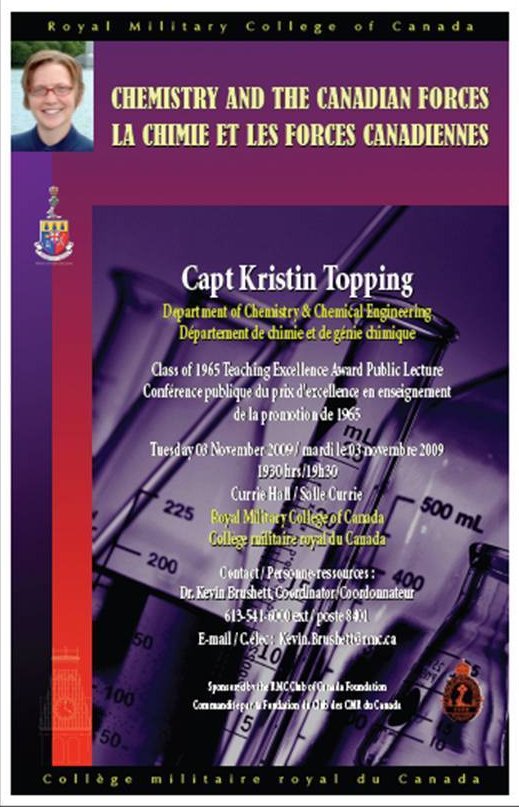 ________________________________________________
College Knowledge Goes National
Last week at the College a film crew from C.B.C. was filming RMC cadets in the roles of former students including Billy Bishop and the Old 18. These short films will be used as short commercials on Canada's History.
(Left) IV OCdt Dorian Klepach (CSL 2 SQN) is seen being filmed as the voice for the Old 18, under the direction of CWPIO IV OCdt Brian Norwick.
Look for it over the winter.