After lots of planning, and much driving, and flying, members of the Class of 1962 arrived in Kingston for the Reunion Weekend. It was their 60th year since graduation and they had lots to celebrate and enjoy despite the postponement of the usual parades and the obstacle course because of the death of the Queen. Not one Classmate chose to not come when the announcement was made!
Given that virtually all the Classmates were in their 80's, it was very appropriate to celebrate the simple act of being together. There were 33 Classmates and 25 spouses for a total of 58 attendees.
On Friday evening, the Class Get Together took place, with lots of excitement, given that many had not seen each other since our last Reunion five years ago. The format was straight forward, initially time to mingle and reacquaint, followed by a buffet dinner. The required photos were taken shortly after that, and may be seen here. You can tell from the happy faces that a good time was had by all.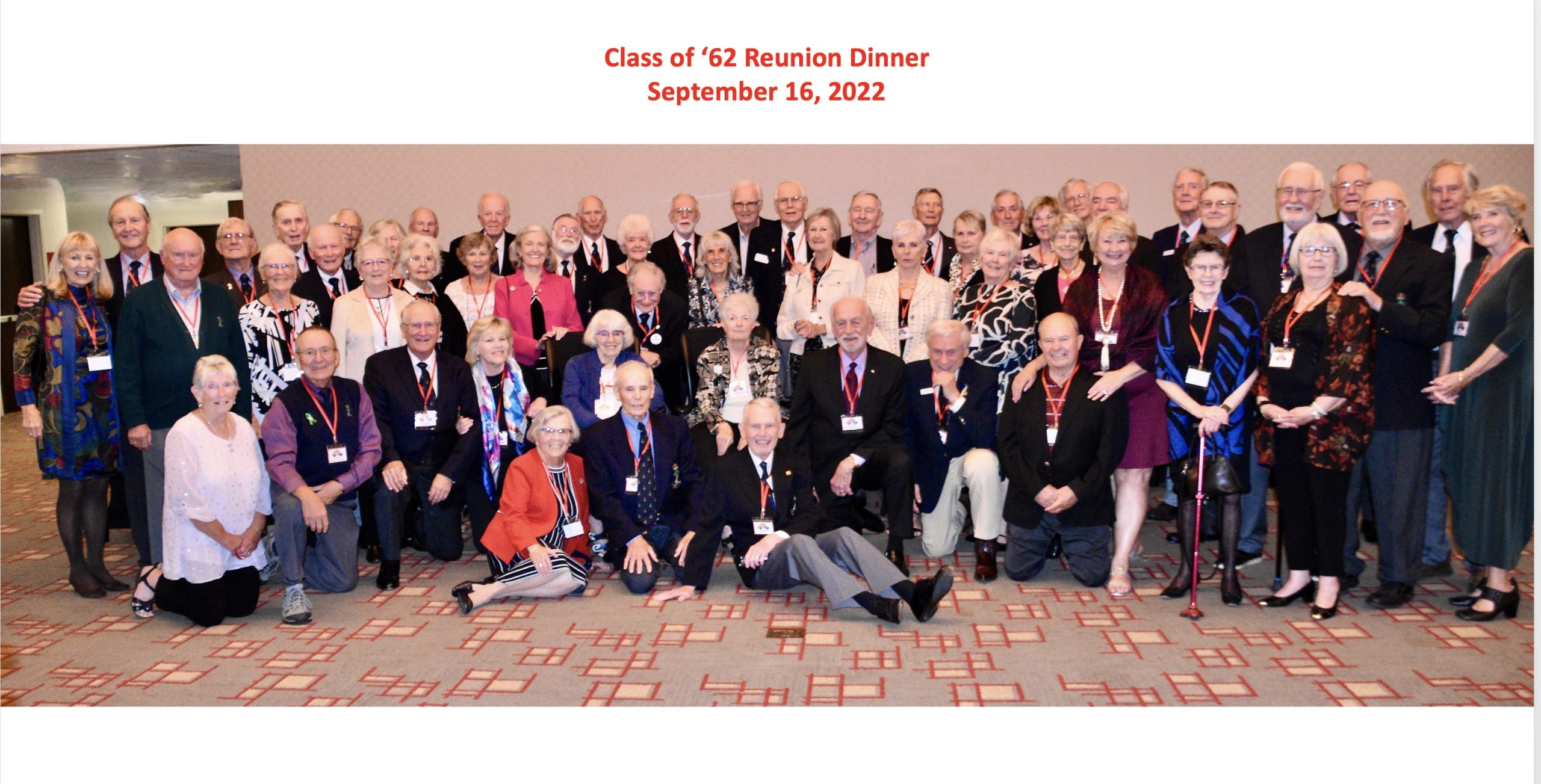 On Saturday afternoon, everyone gathered in small groups and had lunch in various restaurants in the downtown area.  As the usual Farmers' Market was in full swing, checking it out was part of the day's activities. It must be said that it helped that the weather was perfect for being outside!
On Saturday evening, there was the always enjoyable Old Brigade Dinner organized by Don Bell, the Adjutant of the Old Brigade and members of the Staff of the Alumni Association. Our Class was surprised, in terms of attendance, to see that only the Recruit Class of the Old Brigade had more people.
On Sunday morning we had an informal gathering at the Arch when we took a moment to think of our Classmates who had died, or were not able to attend.
It was then goodbye, and a return home with lots of new fun memories.
5604 Ken Smee