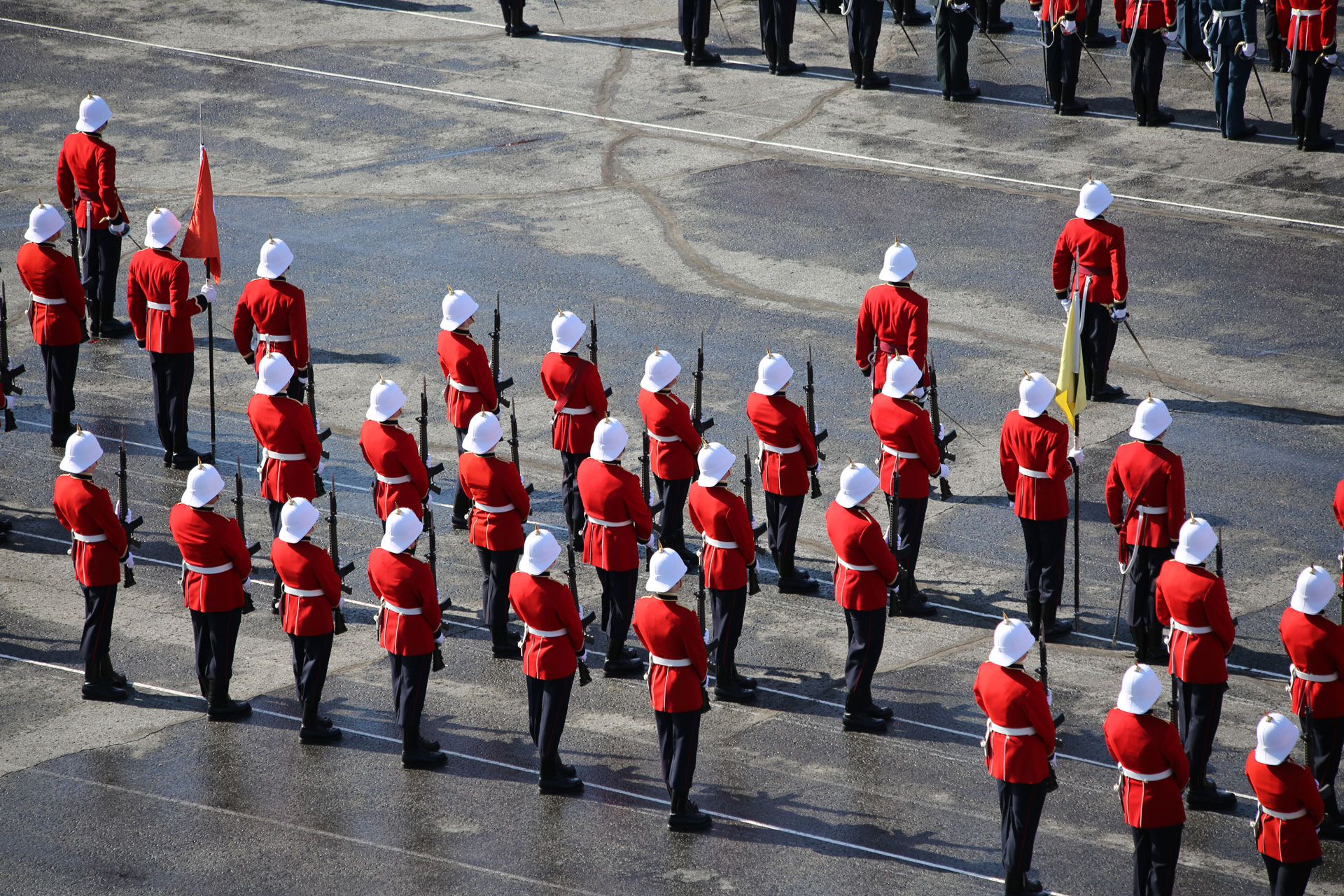 Change of Command – Director of Applied Military Science…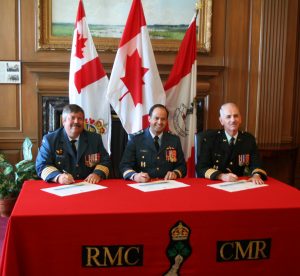 By: WJO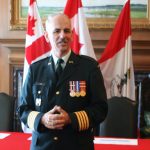 10684 Colonel Bob Gunn,(RRMC CMR 1975) handed over the reins of  Head of the Department of Applied Military Science and Director of the Land Force Technical Staff Programme to 13134 Colonel Bill Lewis (RMC 1981) which was presided over by RMC Commandant, 12192 BGen Tom Lawson (RMC 1979) at a Change of Command Ceremony this past Monday, 29 June.  In addition, Colonel Lewis will also becomes the Commanding Officer for all military Post Graduate students and military faculty numbering between 125 – 150 in a particular school year.
The soft spoken and highly respected Colonel Gunn held the position since 2006.  "These past three years were good ones and very rewarding", he told us in a short pre-ceremony conversation. "The time has come for someone else to take-over, a person with fresh ideas."
Colonel Gunn is posted back to NDHQ in Ottawa – Director General Science and Technology Operations  (DGSTO).  His family had remained in the Ottawa area over these past three years.  His wife Helene attended the CoC ceremony and was beaming with pride during the quick but dignified event.   Robert.Gunn@rogers.com
Colonel Lewis is back at RMC for his third time.  He is a proud member of the RMC Class of 1981. He returned to RMC to complete a Master of Nuclear Engineering degree. After graduation, Colonel Lewis remained at RMC as a member of the Academic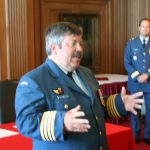 Faculty in the Department of Chemistry and Chemical Engineering for the next three years.
The former coach of the varsity wrestling team was then posted in 1991 to the Aerospace Maintenance Development Unit at Trenton, while at the same time becoming the first military adjunct professor at RMC, and has remained an adjunct professor for close to 20 years. While at AMDU, Colonel Lewis completed his PhD in Nuclear Engineering.
"Just thrilled", he told us just minutes before the official signing of the documents.  During his formal talk he paid respect to his predecessor, "I would first like to congratulate Col Gunn on a very successful tour, and his superb leadership over the past 3 years in guiding the program to the success that you see here today."   He also made a point to mention the soon to be departing Commandant. "I also want to acknowledge and thank BGen Lawson. It is indeed very unfortunate that you will be leaving RMC shortly – we have had the opportunity to work together previously, and unfortunately will not be the case at RMC."
The obviously very proud incoming Colonel Lewis went on to say, "In many ways, I feel that I have spent the last 32 years preparing for this position, and thanks to many, I will now the opportunity to bring together my academic, military, and leadership careers together. I am very much looking forward to this position, and know that with the assistance of a wonderful team around me, that we will continue the excellence that has gone before us."
He concluded by mentioning that his new office is in a familiar building which was formerly "The Cadet Mess" – located in the area near the SAM and the Constantine Arena.  The building went through major renovations and has been the home of  Department of Applied Military Science for a number of years now. While thanking his wife, Shane, of 27 years who attended the ceremony for all her support,  Colonel Lewis recalled that their wedding reception actually took place in this very building.
———————————————————————————————————————————
"…More recently, most students who have been identified by the Dean of Engineering as requiring the program have been permitted to attend, as it is now recognized that is preferable to have these students miss one summer of training than have them repeat an entire academic year (and hence not be available to the CF as junior officers as early as their peers)."
Decompression has several meanings according to Wikipedia, the free encyclopedia.  We will not list all these meanings in this article.  However, to cadets in the RMC Engineering program over the past three years – The Engineering Decompression Program has a very special meaning!

Bill Oliver recently contacted Associate Dean of Engineering & Head of the Department of Electrical and Computer Engineering, 11746 Dr Derrick Bouchard, (RMC 1978) who administers the program for the Academic Wing to find out a few facts about this very innovative and popular program.
Over the past couple of summers or so we have over-heard cadets speak about Decompression. What exactly is Decompression in this context?
The Engineering Decompression Program is for RMC engineering students who have the academic potential to succeed in an engineering program, but require some additional time to do so. An academic summer term consisting of up to 5 courses provides them the respite that is required to achieve their engineering degrees within the prescribed four-year period.
When did it start? Why? Can you provide some background for our readers especially RMC ex cadets who went through the Engineering program?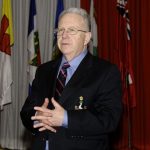 In the fall of 2005, then Principal Dr John Cowan proposed a "Decompression of the Schedule for Engineering Students." He recognized that some engineering students were finding it difficult to find the time to adequately address all of their academics, for a variety of reasons. The core curriculum introduced in 1999 had somewhat added to the total amount and complexity of the complementary studies of the engineers, with engineers at RMC receiving on average about 12% more academic instruction (contact hours) than engineers at other engineering schools in Canada. As well, at many engineering schools, it is not unusual for some students to require 5 years to complete the advertised 4-year degree.
Each year, there were several students who failed key courses that required them to take an additional year of study (at their own expense). This also had an impact on their military training and careers. Many of these students were unable to cope with the amount of work during the academic year.
Hence, Dr Cowan proposed an extra academic term, to typically take place in the summer between third and fourth year. The summer term would consist of a number of required courses that would normally comprise part of an engineering degree. These courses would be drawn from second, third and fourth year, with the aim of reducing by one the number of courses delivered per term. Students who were selected to be part of the program would then be exempt from taking these courses during the normal academic year, resulting in a lighter course load during the normal academic year (essentially "decompressing" their schedule by one course (3 hours) per term in each of the last term of second year, and both terms of third and fourth year, as well as the associated work load and exams). The Principal obtained the agreement of the Commandant, the Commander of CDA, and the CDS, and the first Engineering Decompression term ran during the summer of 2007.
How are the students identified for this program? Are there categories? What do the categories mean? Is it fair to assume that some students are identified by II year as "high risk" in regards to successfully passing during the regular four year program? Why is this program necessary? How do you interface with the Military Wing and more importantly the NDHQ Land; Air & Sea elements (career managers??) in gaining approval for students to participate in this program? Are career managers reluctant to permit cadets to participate? If yes, why?
As outlined in the RMC Academic Calendar, students in an engineering degree program who fail one or more key courses in first or second year, or who have an overall average below 60% in those years, are normally nominated by the Dean of Engineering to participate in the Engineering Decompression Program. Students who fail one or more non-key courses, but whose averages are greater than 60%, may also fall into this group. Finally, students who have not been identified as having academic difficulties may apply to participate in the Program (for example, some students wish to have more time to gain a better understanding of the material in their engineering courses during the academic year, or may have a summer where no training is scheduled). The final decision with respect to participation rests with the Managing Authority (MA) responsible for the MOSID of each student. Currently, Staff Officer Careers, Captain Richard Ronholm, administers the program for the Military Wing, and is the liaison with the MAs, and with the Associate Dean of Engineering, Dr Derrick Bouchard, who administers the program for the Academic Wing.
Initially, some MAs were reluctant to permit cadets to participate, as it interfered with the normal training programs of many occupations. More recently, most students who have been identified by the Dean of Engineering as requiring the program have been permitted to attend, as it is now recognized that is preferable to have these students miss one summer of training than have them repeat an entire academic year (and hence not be available to the CF as junior officers as early as their peers).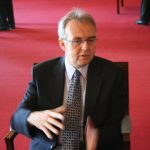 Is there a limit each summer on how many students you accept into the program? What subject do the students take over the summer? Once they start the program are they obliged to complete it just like any other term? Is it accurate to say those involved take nine terms to complete their Degree vs eight for the regular program.
The program at present can accommodate up to 35 students each summer. Once students start the program, they are required to complete it – all of the normal academic regulations apply (including supplemental exams). The courses offered (and the term in which they would normally be taken) are:
POE205B Canadian Civics and Society (winter of second year)
PSE301A Organizational Behaviour and Leadership (fall of third year)
HIE271B Introduction to Military History and Thought (winter of third year)
HIE289A The Impact of Science and Technology on Society and the Environment (fall of fourth year)
PSE401B Military Professionalism and Ethics (winter of fourth year)
The program is run in conjunction with the Officer Professional Military Education (OPME) Residential Program, and some of our students take courses along with officers and NCMs enrolled in that program. (For more info on OPME, please visit http://www.opme.forces.gc.ca/index-eng.asp )
What is the success / failure rate? Do most of the Decompression students graduate in the four year program? Do some still take five years? If yes, what is the approximate break-down? Are there some from this program who do not earn their Engineering Degree?
The success rate has been very high in the first two summer programs (i.e., there were no supps!). I don't have statistics on program completion time for those who have taken the Decompression program, but the questions raise good points that I will investigate.
There are some in this program who will not earn an Engineering Degree – these are students who have transferred to a science program from engineering, and hence are unable to fit the courses mentioned above in their new schedules.  More on The Engineering Decompression Program
[youtube]http://www.youtube.com/watch?v=Q14Q22ZxMFU[/youtube]

________________________________________________________
RMC In the news – Catching Up…
Royal Military College of Canada Speeds Advanced Aircraft Design Research with SiCortex