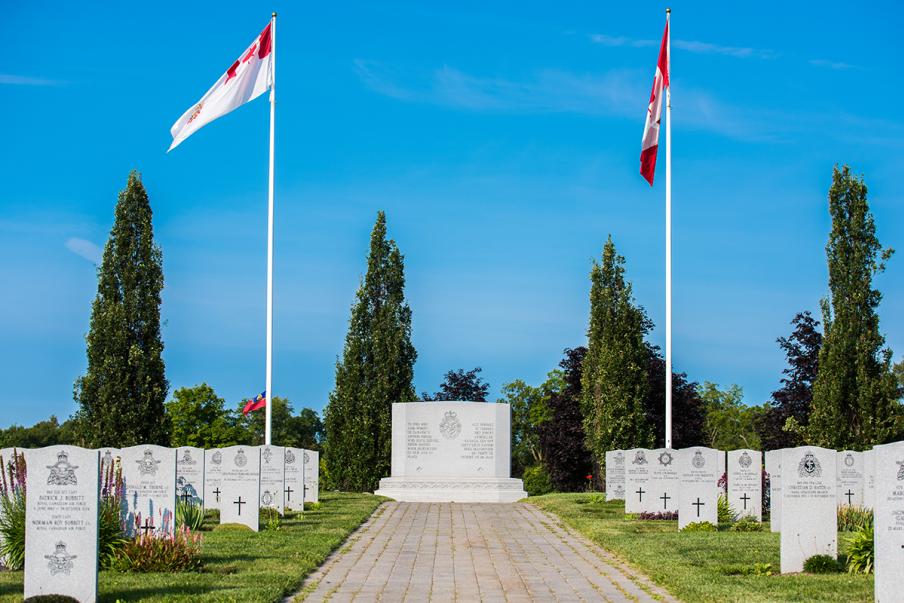 4573 WILKERSON, Captain Bruce Harvey, BSc, CD, P Eng –
(RC Signals retired)
After a brief but courageous battle with cancer, Bruce passed away peacefully at Hospice Niagara, surrounded by his family.
Son of the late Harvey and Doris Wilkerson, Bruce is survived by his brother Glynn Wilkerson, nephew Shawn Wilkerson and his children, Andrew and Hannah and several cousins. He will the sadly missed by his former wife, Jane Gilmour.
Bruce served as Signals Officer for the Lincoln and Welland Regiment after his retirement from the Regular Army. He was employed by the Lincoln County Board of Education and taught mathematics at the St. Catharines Collegiate.
Bruce was staff advisor for the Collegiate rowing team for several years. He served as a director of the St. Catharines Rowing Club and the St. Catharines Rowing Alumni Association. He also served on the Technical Committee of the Canadian Rowing Association and on the Canadian Secondary School Rowing Association. Bruce served as manager of the Canadian Junior Rowing Team and took crews to Belgrade, Yugoslavia and Moscow, USSR to complete in the World Junior Championships.
Bruce was a member of the Kirk of the Hill Presbyterian Church in Fonthill, serving as a member of the Board of Managers and had acted as church treasurer for several years. He was also a longtime volunteer with Pelham Cares.
In lieu of flowers, donations to the Kirk on the Hill Memorial Fund or Hospice Niagara would be appreciated by the family.
Special thanks to the staff and volunteers at Hospice Niagara for the compassionate care given to Bruce during his last days.
The funeral service will take place at Kirk on the Hill Presbyterian Church, 1344 Haist Street, Fonthill at 10:30 am on Tuesday, June 26th with Reverend Calvin Lewis officiating.
____________________________________________
RCNC 318 BELL, Harry Allison (Al)
P. Eng., LCmdr, ret'd
Died peacefully at home on July 31, 2012 after a long illness. Born in Amherst, NS on April 18, 1929, he is survived by his wife Gwendolyn (née Bird), sons Nigel (Rosemary), Lee Jeff, and Martin (Ingrid) and daughters Mariana, Joscelyn (Mark) and Amy (Bill) and many nephews, nieces and grandchildren. A graduate of Royal Roads Military College and Stanford University, Al (MSc. Eng.) was a Korean War veteran who served in the Royal Navy, the U.S. Navy, and in the Royal Canadian Navy before retiring to civilian life in Ottawa where he enjoyed a long, successful Public Service career. In honour of Al's life, memorial donations can be made to Parkdale United Church, 429 Parkdale Avenue, Ottawa, Ontario K1Y 1H3, or to The Hospice at May Court, 114 Cameron Avenue, Ottawa, Ontario, K1S 0X1. May he rest in peace, have fair winds and following seas.
____________________________________________
3171 Joseph Sosnkowski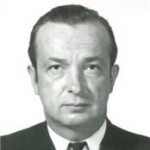 3171 Mr Joe Sosnkowski (RRMC 1953) passed away peacefully on November 6th in the Royal Jubilee Hospital in Victoria after a relatively short
illness.
Born in Zakopane, Poland on February 5th 1932, he arrived in Canada in 1940 together with his mother and 3 of the 5 sons of General Kazimierz and Jadwiga Sosnkowki. After attending various schools in Montreal, in 1949 he enrolled in Royal Roads Military College before going to sea, participating in the "Around South America" goodwill cruise of HMCS Ontario and the "Royal Cruise" for the then Princess Elizabeth & Prince Philip.
In 1955 he took flying training with the United States Navy, followed with 2 years (1956-1958) as squadron pilot with VF871 flying F2H-3 Banshees from HMCS Shearwater (land base) and HMCS Bonaventure (carrier) and another two years with Experimental Squadron 10 (VX10) based at HMCS Shearwater as a project pilot. Various projects included chief acceptance pilot for the CS2F-2 Tracker program.
In 1960 Joe was posted to the United States Navy Test Pilots School in Patuxent River, Md. where he was selected as the "Outstanding Student" for Class 28. Staying in Patuxent River as a Project Pilot at the "Flight Test Division, he participated in a variety of projects including "Bureau of Inspection and Ships" trials on various new procurement aircraft and helicopters. Promoted to Lieutenant Commander, Joe returned to VX10 HMCS Shearwater in 1963 as Project Pilot, primarily on the "Destroyer Helicopter Hauldown and Landing System" (CHSS-2/DDH program).
With the disbandment of the Fleet Arm, he became a member of the Canadian Air Operations group so that he could continue flying. In 1971 he came to CFB Comox as the Operations Officer and second in command of 409 All Weather Fighter Squadron (AWF) followed by peace keeping duties with the "International Commission for Control and Supervision" in Saigon and Pleiku, South Viet Nam. He was promoted to Lieutenant Colonel. In 1976 he was posted to CFB Bagotville 410 OTU for refresher training on the CF-101 Voodoo and in command of 425 AWF Squadron "Alouettes" which time was highlighted by the Presentation of Her Majesty's Colours to the Squadron by the Lieutenant Governor, The Honourable Jean Piet.:re Cote, c.p. of the province of Quebec. Later assignments included time in Cranwell, U.K; Ramstein, West Germany and with NORAD as Assistant Deputy Chief for Operations and Commanding Officer Canadian Contingent in Rome, NY, USA.
After retirement he returned to his beloved west coast, settling in Courtenay in 1992 where he continued to enjoy fine dining, golf, skiing and fishing with many friends both inside and outside the military circles.
Predeceased by 2 brothers John (Elaine) and Tony (Margaret), he is sadly missed by Alexander (Anne) of Fullerton, California and Peter (Anne Marie) in Deauville, France. His five nephews and nieces – Michael (Joanna) of Virginia; Andrew (Rebecca) Burlington, ON; Louisa (London, England); Alexandra (Pete) Hood River, Oregon and Vincent (Stephenie) Tahoe City, CA together with five great nephews and nieces have lost a great mentor but have a remarkable role model against which to measure their own successes in life.
A Memorial Service will take place at 12 noon on Tuesday, November 27th beneath Hawk One & the gate Guardian @19 Wing Comox. The Museum has kindly offered the use of its facilities immediately before and after the Service to be followed by a wake at 888Wing, Air Force Association, @ 1248 Military Rowe, Comox, to which all are welcome. Donations to the charity of your choice or The Royal Canadian Sea Cadet Education Foundation (www.canadianseacadetscholarships.ca) would be appreciated.
Published in Comox Valley Echo on November 23, 2012 http://www.legacy.com/obituaries/timescolonist/obituary.aspx?n=joseph-so snkowski&pid=161188046
 ____________________________________________
5725 James Douglas Megill
MEGILL, James Douglas – Colonel The Reverend James Megill, CD, P.Eng., MCSCE, at the Cornwall Community Hospital – McConnell Site on Monday November 19, 2012 at the age of 70 years. Beloved husband of Heather (née Murphy) Megill. Loved father of Ian (Masai), Andrew, Catherine (Cesar), Bruce, and Rosemarie. Sadly missed by his four grandchildren Christopher, Paul, Lisa, and Lena. Loving son of the late Major General William J. Megill and Doris (née Kent) Megill. Dear brother of Peggy Hudson (L. Col. Peter), Col. William Megill (Barbara Olmstead), and Susan Megill. Also survived by his cousin Carolyn Kent and several nieces and nephews. Predeceased by his son Hugh and sister Mary Jane Watson (Dave). Resting at the WILSON FUNERAL HOME 822 Pitt Street, Cornwall where visitation will be held on Saturday from 7-9 PM and Sunday 2-4 & 7-9 PM. A funeral service in celebration of his life will be held in Trinity Anglican Church, Cornwall on Monday November 26, 2012 at 11:00 AM. The Venerable Frank Kirby celebrating. Interment in Cataraqui Cemetery, Kingston, Ontario. If so desired contributions in his memory to the Cornwall Community Hospital Foundation or the Canadian Land Mine Foundation would be appreciated by the family. Online messages of condolence may be made in the obituary section of: www.wilsonfuneralhome.ca
 ____________________________________________
Jack Roy – Former Navy PTI / PERI served at CMR during the mid – 1960s.

ROY, JACK MARCEL – Jack M. Roy of Harvey, York County, NB passed away November 16, 2012 at the Dr. Everett Chalmers Hospital. Jack was born in Goderich, ON in 1941. He served for thirty-five years in the Canadian Military achieving the rank of Sergeant. He retired in Harvey where he was involved in many ways with the community. He was employed as manager of the Harvey Rec Centre, coached minor hockey, supported the Terry Fox Run and was a member of the Harvey Lions Club. For several years he sold graduation rings for high schools, community colleges, universities and the Police Academy in Prince Edward Island. Jack was also a driver for Wheels and Deals. He is survived by his wife, Margaret (Davis) Roy; three daughters, Kymberley Roy (Scott), Jacqueline Titus-Smith (Fred), both of Digby, NS and Angela Roy (Matt), Fredericton, NB; a son, Justin Roy (Jennifer), Killarney, NB; his grandchildren, Courtney, Chase, Haley, Karley and Taylor; a great grandson, Marqel; a brother, Gilles LaFleur (Sylvia), Sudbury, ON; a sister, Carmen LaFleur, Sorel, QC; sisters-in-law, Cheryl Coburn (Tom) and Lynn Hutchin (Bill); a brother-in-law, Richard Davis (Wendy), all of Harvey Station, NB; his beloved dog, Ryley and several nieces and nephews. Jack was predeceased by his parents, Armand and Irene (Dupuis) LaFleur, his birth father, Raymond Roy, a son-in-law, Bobby Titus and his parents-in-law, Dayton and Emma Davis. More
____________________________________________
2767 Robert S. Huestis, QC, Class of 1940