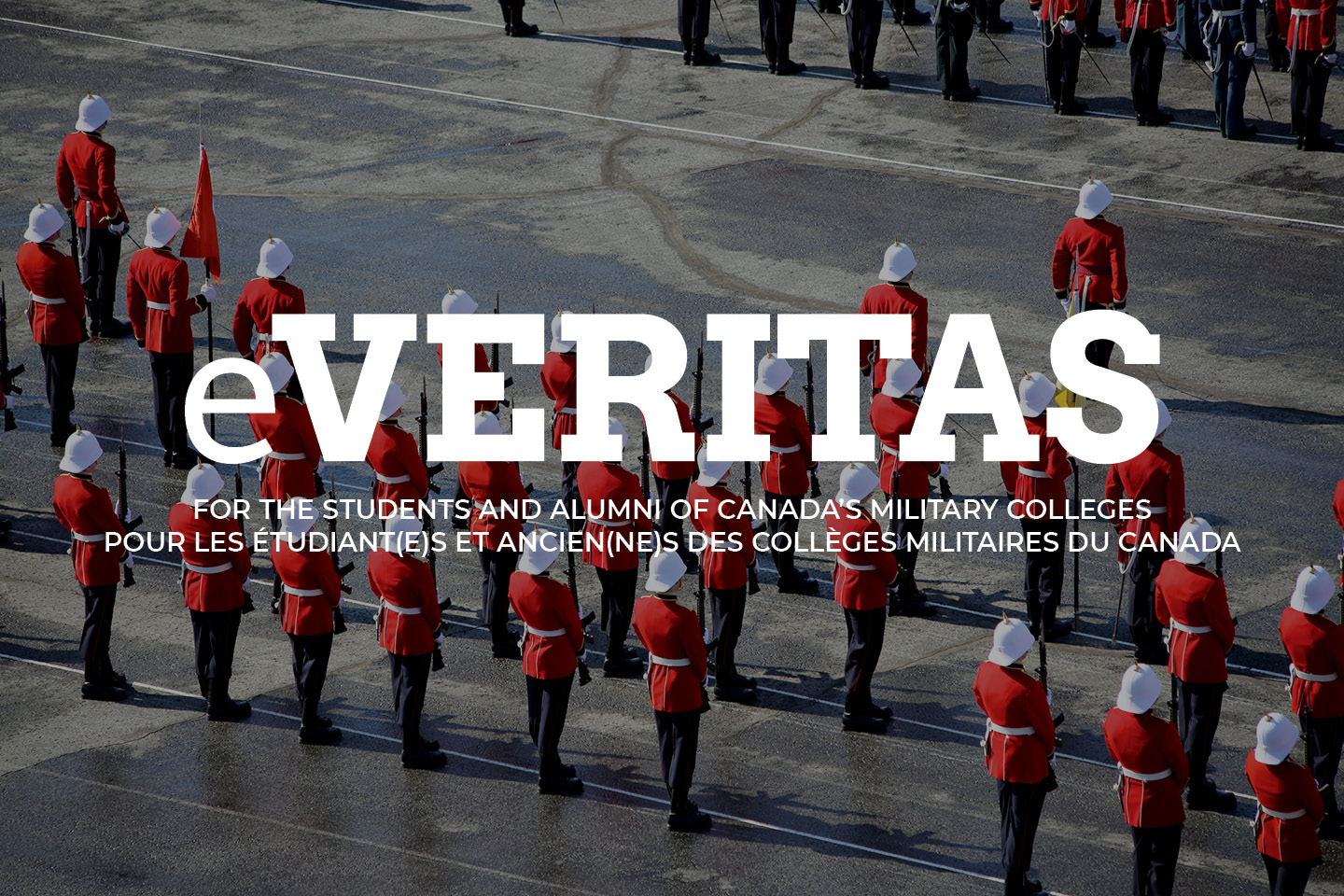 Photo by:26670 NCdt III Katherine Silins
 Caption: (Left) Colonel Karl Michaud, Acting Commandant with College Chief of Staff, Commander Mike Mooz cutting the first pieces of the special cake commemorating the 138th birthday for Royal Military College of Canada.  The 138th birthday is actually 01 June, but College personnel celebrated last Thursday ( 29 May) with cake and coffee /tea etc. The birthday cake was especially grand with the intricate College crest, icing and general flavour all delicious.
Tip of the hat – well done to all involved in arranging and pulling off this special event in the history of RMCC.
***
The Week that Was & More…
For the most part, cadets have moved on to various Units / Bases across the country and in some cases beyond.
So, things have pretty well slowed down? Not exactly!
Following are just some of the events that staff was engaged in over the past week or so.
The Principal, Dr Harry Kowal attended a meeting of the Air Electronic Warfare Oversight Committee in Ottawa on 27 May. This committee oversees EW governance and provides direction and guidance regarding the prioritization of resources and efforts. Dr. Kowal attended to provide input regarding RMCC capabilities and resources pertaining to EW research and education programs;
Joley Christian-McFarlane, the new Head Coach and Program Coordinator for RMCC Women's Volleyball Team, started work on 26 May;
The COS, CCWO and other members of the College Team attended a Celebration of Life ceremony, 23 May for Commissionaire MWO Don Brown who served and then supervised College security for twenty-three years.
Commandant, BGen Al Meinzinger had the opportunity Friday (23 May) to take part in 1 Wing HQ's 3rd Annual RCAF Run.
The College hosted the Japan National Institute for Defence Studies group recently whose focus was mainly in the area of academics.
Commandant was the keynote speaker at the Public Safety through Leadership Excellence Seminar where he spoke about his thoughts on leadership.  This seminar was geared primarily towards law enforcement agencies and in particular the RCMP, and was held at Fort Frontenac.