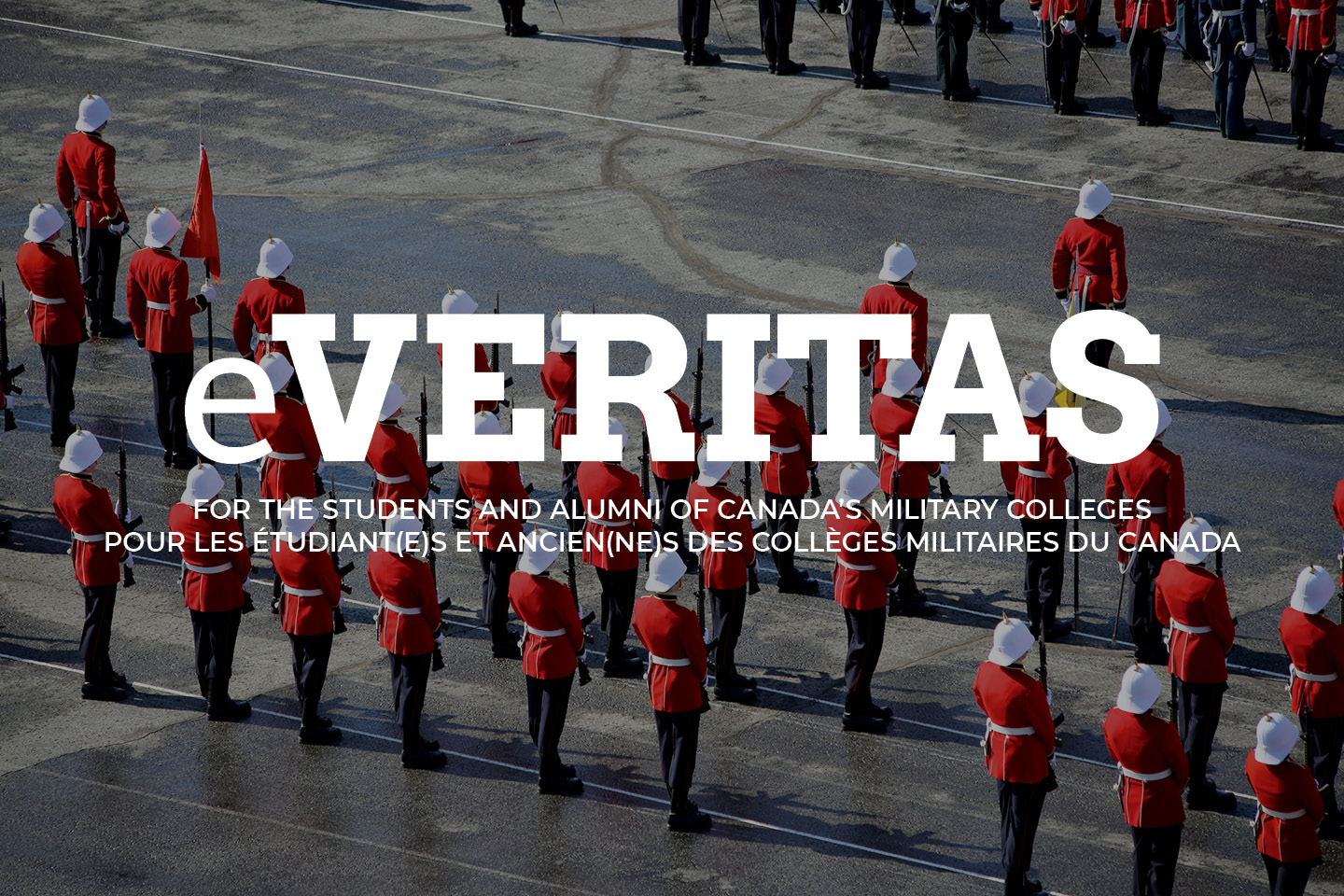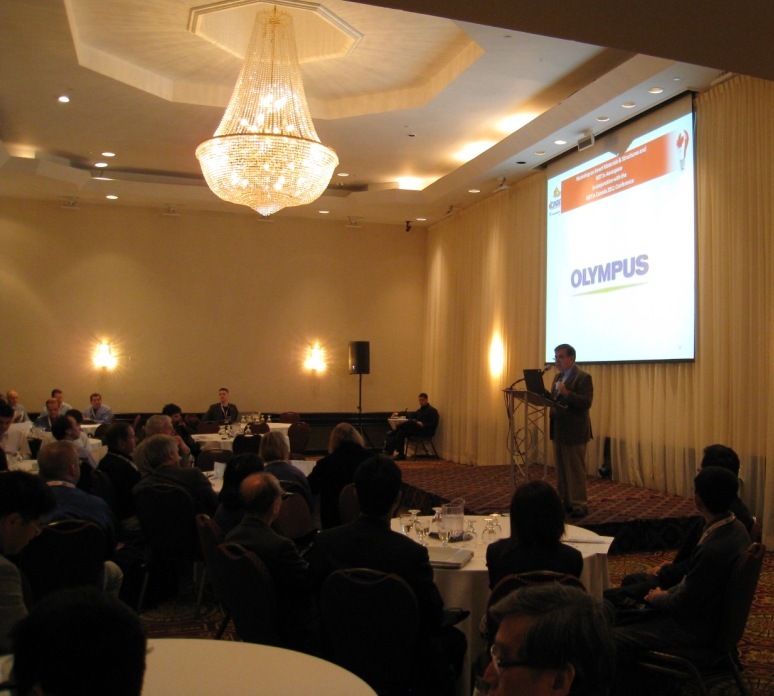 III year Civ Eng Class  Attend International Workshop on Smart Materials & Structures & NDT in Aerospace Conference
By 25671 OCdt (III) J-L Armstrong
In the Civil engineering program, Officer Cadets study structures extensively. One important, yet briefly covered aspect of the programme is structural health monitoring.  Originally, to test the condition of an existing structure required a sample being cut from the structure and destroyed to verify its limits. This process would obviously weaken the structure due to the holes left behind. It is obvious that non-invasive testing methods needed to be developed to assess and monitor the heath of a structure.
Officer Cadets from the 3rd year Civil Engineering program had the privilege of attending the International Workshop on Smart Materials & Structures and Non-Destructive Testing (NDT) in Aerospace Conference.  This was held in conjunction with NDT in Canada 2011Conference. The meeting was held in Montreal, Nov 2-4, 2011. The event was co-hosted by RMC's Professor G. Akhras as President of the Cansmart Group www.cansmart.com. He also presented his work at this event www.smartmaterials.ca.
The Officer Cadets were invited by Mrs. Cindy Finley, National Chair of CINDE (Canadian Institute of Non Destructive Evaluation) and Ms Katy Zaidman, Chair of the Ontario Chapter of CINDE. This invitation allowed the Officer Cadets to attend the opening day of the meeting. The day was rich with many events: over 20 presentations featuring the latest research in emerging materials and technologies related to structural health monitoring; as well as two keynote speakers.  The first was Dr. Brenda M Kulfan, Boeing Corp, Enabling Technologies & Research, USA and the second Dr. Uwe Evert from the Federal Institute for Materials Research and Testing (BAM), Berlin, Germany.
The conference was an eye-opening opportunity for the Officer Cadets, giving them a sneak peak of the possibilities for research in this field and post-graduate studies.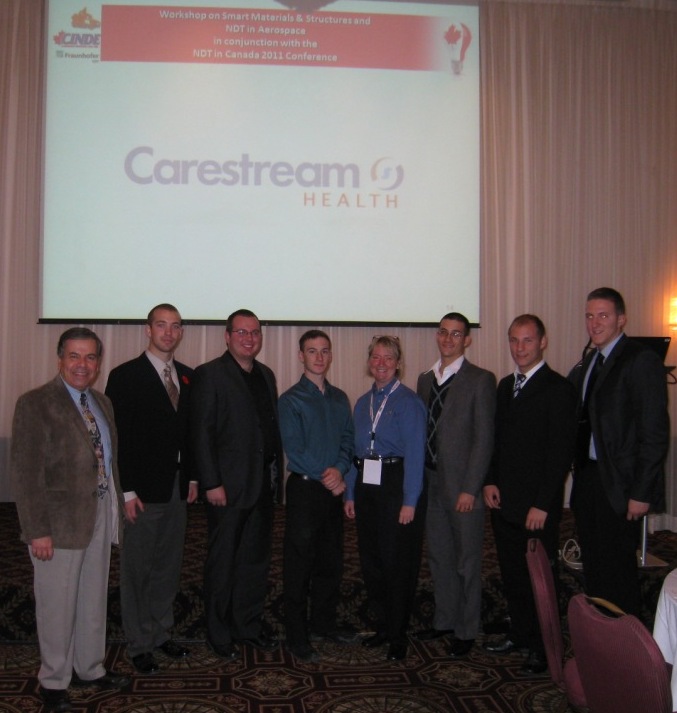 Left to right / de gauche a droite Prof. G. Akhras; OCdt Armstrong 25671 ; OCdt Levesque 25572 ; OCdt Leonard Brouillet 25537 ; Mrs. N. Finley; OCdt Geoffroy 25555 ; OCdt Nadeau 25575 ; OCdt Santin 25523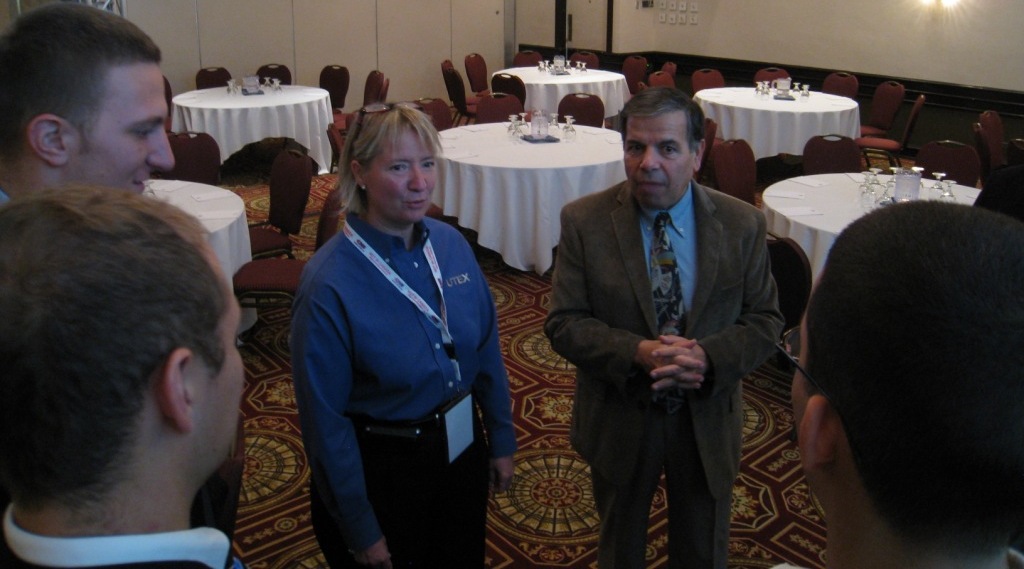 Mrs Finley having a private discussion with the group of Officer Cadets