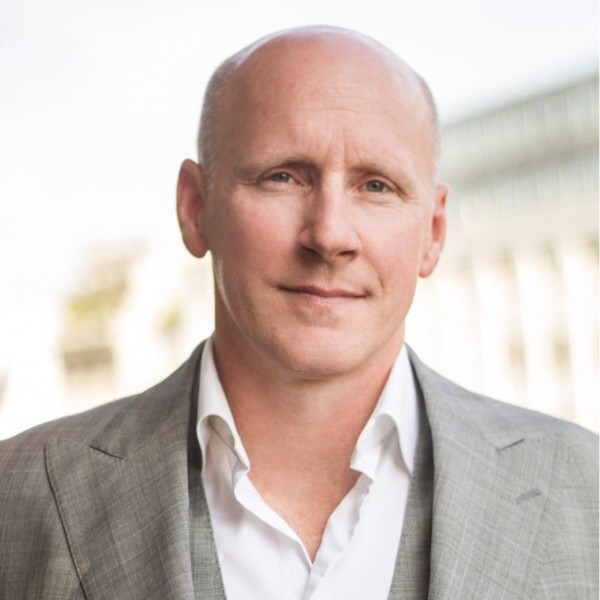 Change – life is all about change.  More specifically, adjusting to change.  As you finish your 4 or more years at the Royal Military College of Canada (RMC) and/or Royal Military College St-Jean (RMCSJ), you have already undergone what is most probably the largest transformation of your lives…to date.  This milestone marks the beginning of a series of chapters of your lives that will be defined by change.
The world is continuously changing – Canada as a society is under continuous change and the Canadian Armed Forces is under intense pressure to change along with the society it serves.  And you, as a leader in the profession of arms must lead the next generation of aviators, sailors, soldiers, and special forces operators in an environment of unprecedented societal change.
Change is never easy.  In fact, the more significant the change, the more difficult the task.  However, I'm sure that since you joined the CAF, easy was never your goal.  Difficult challenges are the most rewarding to undertake.  In the military, as in life, change requires sacrifice, dedication and patience.  Change is often the result of small, deliberate steps that over time, add up to transformational growth.  Recognizing change is required is the first step in making a difference.  Taking action to effect change requires courage and determination.  As a graduate of RMC and RMCSJ, you are not only expected to lead positive change but are exceptionally well-prepared to make a difference in your personal and professional lives.  RMC and RMCSJ, and RRMC, have generated world-class leaders and continue to develop leaders of tomorrow that will make an impact on a variety of stages in a variety of settings.  You are that future leader.
Many of you will make your career in the military and others will use your time in the military as a steppingstone to a career outside of the military.  Either way, you will always be a proud graduate of the Canadian Military Colleges and will be held to a higher standard, by those that have come before you and by those that will follow.
Greater expectation comes at a high cost.  It is important to recognize one's own limits as well as those around you.  It will best serve all concerned to ask for help when approaching those limits whether in the form of physical, mental or emotional support.  Your friends, family, colleagues and countless Alumni are always just a call, text or step away.  Use them, we/they are there for you.
The Class of 2023 has already demonstrated its tremendous capacity for leadership through your accomplishments at the CMCs.  Your choice of honourary graduate is also a testament to your compassion and commitment to mutual respect.
As you enter the next chapter in your lives, may your challenges be great, your resolve uncompromised and the achievement of your goals replaced by the next challenge.
17203 George Lundy
Chairman, Royal Military Colleges of Canada Alumni Association
CMR/RMC Class of 1990
---
Message du président de l'Association des anciens étudiants et anciennes étudiantes des Collèges militaires royaux du Canada aux finissants et finissantes
Dans la vie, tout est question de changement. Il faut constamment s'adapter au changement. Au terme d'au moins quatre années d'études au Collège militaire royal du Canada (CMR) et au Collège militaire royal de Saint-Jean (CMR Saint-Jean), vous avez probablement déjà vécu la plus grande transformation de votre vie à ce jour. Ce jalon marque le début d'une série de chapitres de votre vie qui seront définis par le changement.
Le monde évolue constamment — la société canadienne aussi —, et Les Forces armées canadiennes subissent d'intenses pressions pour évoluer avec le pays qu'elles servent. En tant que leaders d'une profession des armes, vous commanderez la prochaine génération de membres de l'Aviation, de la Marine, de l'Armée de terre et des Forces d'opérations spéciales dans un contexte de transformation sociale sans précédent.
Les changements ne sont jamais faciles. En fait, plus un changement est important, plus la tâche est difficile. Cela dit, je suis convaincu qu'en joignant les Forces armées canadiennes, vous ne cherchiez pas le chemin de la facilité. Relever un défi particulièrement difficile est d'autant plus gratifiant. Dans les forces comme dans la vie, les changements exigent des sacrifices, votre dévouement et votre patience. Les changements sont souvent le résultat de petites étapes franchies délibérément qui finissent par représenter une croissance transformatrice. La première étape de cette transformation consiste à reconnaître le changement. Prendre des mesures pour changer exige du courage et de la détermination. Comme diplômés du CMR et du CMR Saint-Jean, vous devrez non seulement inspirer ce changement positif chez les autres, mais également l'incarner dans votre vie personnelle et professionnelle grâce à votre préparation exceptionnelle. Le CMR, le CMR Saint-Jean et le Collège militaire Royal Roads ont formé des chefs de calibre mondial et continuent d'éduquer les leaders de demain qui agiront sur différentes scènes et dans divers contextes. Vous êtes ces leaders de demain.
Beaucoup d'entre vous feront carrière au sein des forces armées, et d'autres se serviront de leur passage parmi nous comme tremplin pour leur carrière civile. Quoiqu'il en soit, votre diplôme des collèges militaires canadiens sera un symbole de fierté et des normes élevées auxquelles vous êtes tenus par vos anciens et futurs pairs.
Ces attentes élevées ont également un coût élevé. Il est important de connaître vos limites et celles des personnes qui vous entourent. Lorsqu'on frôle ces limites, pour le bien de toutes les personnes concernées, il vaut mieux demander de l'aide sous la forme de soutien physique, mental ou émotionnel. Vos amis, les membres de votre famille, vos collègues et les nombreux anciens et anciennes ne sont jamais loin. N'hésitez pas à téléphoner, à texter ou à parler à ces ressources. Nous sommes là pour vous!
La promotion de 2023 a déjà démontré une remarquable capacité de leadership par ses réalisations aux collèges militaires canadiens. De plus, votre choix pour la remise de diplômes honorifiques témoigne de votre compassion et de votre engagement au respect mutuel.
À l'aube de ce nouveau chapitre de votre vie, je vous souhaite de relever de grands défis, de conserver une volonté inébranlable et d'atteindre vos objectifs, succédés de nouveaux défis.
17203 George Lundy
Président, Association des anciens étudiants et anciennes étudiantes des Collèges militaires royaux du Canada
CMR, promotion de 1990