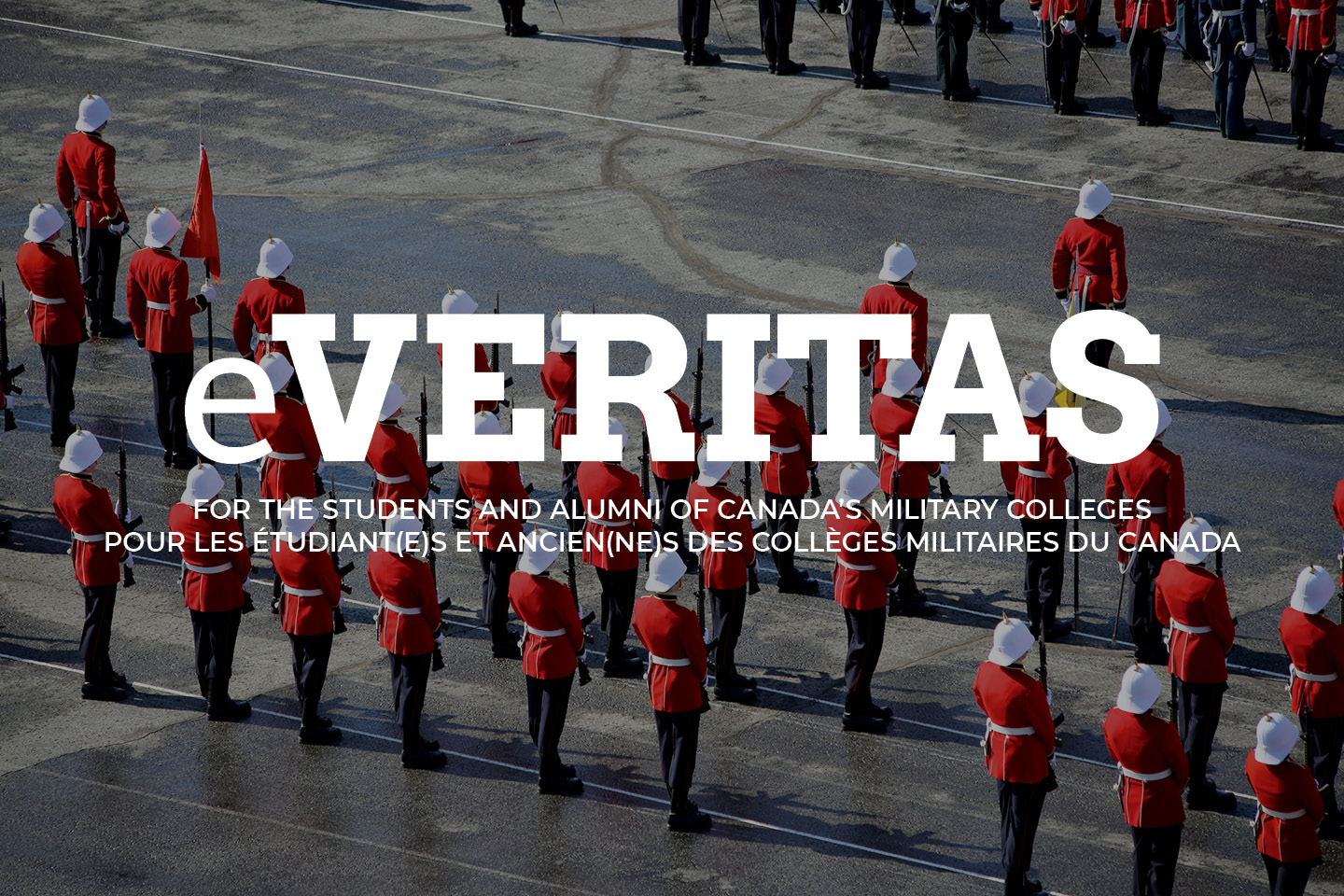 Margaret Somerville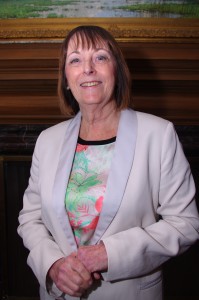 Margaret Somerville holds professorships in both the Faculty of Law and the Faculty of Medicine at McGill University, Montreal. She is Samuel Gale Professor of Law (the first woman in Canada to hold a named Chair in Law) and the Founding Director of the McGill Centre for Medicine, Ethics and Law. She plays an active role in the world-wide development of applied ethics, in particular, the study of the wider ethical and legal aspects of medicine and science.
Professor Somerville graduated, with distinction, in Pharmacy from the University of Adelaide (1963); in Law, with First Class Honours and the University Medal, from the University of Sydney (1973); and was awarded a Doctorate in Civil Law by McGill University (1978). She was elected a Fellow of the Royal Society of Canada in 1991 and is the recipient of many honours and awards, including the Distinguished Service Award of the American Society of Law and Medicine (1985); the Pax Orbis ex Jure Gold Medal of the World Jurist Association for support and dedication to the cause of world peace through law (1985); the Order of Australia (1990) in recognition of her international contribution to law and bioethics; the Arthur Kroeger College Award for Ethics (2002); and, was chosen by an international jury as the first recipient of the UNESCO Avicenna Prize for Ethics in Science (2003).
Professor Somerville has an extensive national and international publishing and speaking record on topics that raise complex legal and ethical problems for society and is frequently involved in such work in Canada and abroad. She has consulted on a broad range of topics to governments and non-governmental bodies, including the Global Programme on AIDS of the World Health Organization, UNAIDS, the United Nations Human Rights Commission in Geneva, and law reform commissions in Canada and Australia. She has been a keynote speaker at UNESCO conferences in Paris, Barcelona and Tehran and has been Vice President of the Canadian Commission for UNESCO's Sectoral Commission on Natural and Social Sciences. She was the founding Chairperson of the National Research Council of Canada Ethics Committee and has served on many clinical and research ethics committees, editorial boards, advisory boards and boards of directors. She is a director of the Beaverbrook (Canadian) Foundation and the Molinari Foundation.
Her work has included research, speaking engagements and consultation on issues related to euthanasia; pain relief; genetics; reproductive technologies; biotechnology; ecosystem health; aging populations; mental health and mental disability; human rights in health care, including in a global context; the pharmaceutical industry; public health; health care systems; medical malpractice; human medical research; animal research; AIDS; abortion; the allocation of medical resources; and the role that scientific and medical research and technology play in formation of societal values and the societal paradigm. She is deeply committed to the public's right to be involved in the decision making shaping our society. More
Professeur Margaret Anne Ganley Somerville
Margaret Somerville est professeure titulaire à la Faculté de droit et à la Faculté de médecine à l'Université McGill à Montréal. Elle est la première femme à occuper la Chaire Samuel et la directrice fondatrice du Centre de médecine, éthique et droit de McGill. Elle joue un rôle actif dans le développement mondial de l'éthique appliquée, en particulier dans l'étude des grandes questions éthiques et juridiques en médecine et en science
La Professeure Somerville a été diplômée, avec distinction, en pharmacie de l'Université d'Adélaïde (1963) ; en droit, avec mention très bien et avec la médaille de l'Université, de l'Université de Sydney (1973) ; et a obtenu un doctorat en droit civil de l'Université McGill (1978). Elle a été élue membre de la Société royale du Canada en 1991 et est la récipiendaire de nombreux prix et distinctions, notamment du Distinguished Service Award de American Society of Law and Medicine (1985) ; de la médaille d'or Pax Orbis ex Jure de l'Association World Jurist pour le soutien et le dévouement à la cause de la paix mondiale par le droit (1985) ; de l'ordre d'Australie (1990), en reconnaissance de sa contribution internationale à la Loi et de la bioéthique ; du prix Arthur Kroeger College for Ethics (2002) ; et, a été choisie par un jury international, pour être la première récipiendaire du Prix Avicenna pour l'éthique en sciences de l'UNESCO en 2003.
La professeure Somerville est l'auteure d'une impressionnante liste de publications nationales et internationales et de conférences sur des sujets qui soulèvent des problèmes juridiques et éthiques complexes pour la société et est fréquemment associée à ce genre de travaux au Canada et à l'étranger. Elle a travaillé à titre de consultante sur un vaste éventail de sujets pour plusieurs organismes gouvernementaux et non gouvernementaux, y compris le Programme mondial contre le sida de l'OMS, l'ONUSIDA, la Commission des droits de l'homme des Nations Unies à Genève et commissions de réforme du droit au Canada et en Australie. Elle a été conférencière invitée lors de conférences de l'UNESCO à Paris, Barcelone et à Téhéran et a été vice-présidente de la Commission canadienne de l'UNESCO : La Commission sectorielle, Sciences naturelles, Sciences sociales et humaines. Elle a été la présidente fondatrice du Comité de l'éthique du Conseil de recherche National de Canada et a siégé à plusieurs comités de déontologie, de rédaction, consultatifs et sur des conseils d'administration. Elle est administratrice de la Fondation de Beaverbrook (canadien) et de la fondation Molinari
Son travail inclut la recherche, les conférences et les consultations sur les questions liées à l'euthanasie ; au soulagement à la douleur ; à la génétique ; aux techniques de reproduction ; à la biotechnologie ; à la santé de l'écosystème ; aux populations vieillissantes ; à la santé mentale et à la déficience mentale ; aux droits de l'homme dans les soins de la santé, y compris dans un contexte mondial ; à l'industrie pharmaceutique ; à la santé publique ; aux systèmes de santé ; aux fautes médicales ; à la recherche médicale chez l'humain ; à la recherche sur les animaux ; au SIDA ; à l'avortement ; à la répartition des ressources médicales ; et au rôle que la technologie et la recherche scientifique et médicale jouent dans la formation des valeurs sociétales et du paradigme de la société. Elle se dévoue au droit du public à participer à la prise de décisions dans notre société.
William J. Coyle, OStJ, O.Ont., M.S.M. CD.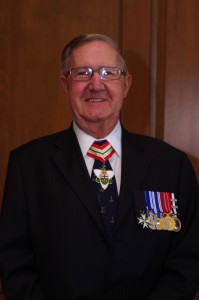 William (Bill) Coyle hails from Toronto, Ontario and earned his entry into a sixty year aerospace industrial and engineering career through the AVRO Aeronautical Engineering Co-op Program.
HCol (ret'd) Bill Coyle's career began at Avro Aircraft Limited, Malton, Ontario in the Experimental Flight Test Engineering Group where he acquired his early manufacturing/engineering training. He participated in design, installation and flight testing of experimental aircraft systems for the CF105 "Arrow", CF100 "Canuck", C102 Jetliner and the Avrocar, a black project developing a flying saucer.
He joined Garrett Canada in 1961, then the national division of the pioneering aerospace parent company in the US, later to become part of Allied-Signal Canada. Ultimately, Bill rose within Garrett to Senior Executive positions in Engineering, Program Management: Product Line Management, Marketing International Program and Business Development and Government Affairs. His strengths were tapped for Special Projects and Advanced Systems and their promotion nationally and internationally. In May 1991 he was promoted to Executive Vice President, Business Development and Government Affairs for AlliedSignal Aerospace Canada, where he established new partnering relationships with both Canadian and Foreign Governments on shared Research and Development. Shortly thereafter, he became Corporate Vice President Government Affairs, prior to retiring from the company in 1997.
Bill is an active member of the Board of Directors of the NATO Flying Training Program, Vice Chair of the Canadian Forces Liaison Council (Ontario) an organization which helps partner Reservists with industry and industry with the Reserve Force. Director of the Air Cadet League of Canada, Bill mentors two Squadrons. He is a founding member of the Board of Governors of the Royal Military College of Canada, and supports many cadet activities including the Band. Patron of the Aerospace Heritage Foundation of Canada and active member of a regional group that mentors high school students on the advantages of pursuing technological careers in industry, government and the RCAF.
Bill Coyle is an avid supporter of the Air Force, frequently speaking on Canada's Aerospace achievements at Service Clubs, local schools and youth organizations. He is a retired Honourary-Colonel of the Canadian Forces School of Aerospace Technology and Engineering at 16 Wing Borden. He personally sponsors and annually hosts sixty guests, including RMC Cadets, faculty, staff and leadership at the celebrated Toronto Garrison Military Officers Ball.
He was married to the former Joan McKay of Islington Ontario; (deceased) has three sons, Bill Jr. Rick (deceased), James and two daughters, Debbie and Julie. Bill and Joan have fourteen grandchildren.
His hobbies are flying, fishing and golf.
M. William Coyle
William (Bill) Coyle est originaire de Toronto, en Ontario. Sa participation au programme coop en génie aéronautique chez AVRO, lui a valu une carrière de soixante ans dans le domaine de l'ingénierie aérospatiale et industrielle.
M. Coyle commence sa carrière chez Avro Aircraft Limited, à Malton, en Ontario, au sein du groupe d'ingénierie de vols d'essai expérimentaux, avec lequel il acquiert ses premières expériences dans le domaine de la production/du génie. Il participe à la conception, à l'installation et aux vols d'essai de systèmes expérimentaux pour le CF105 Arrow, le CF100 Canuck, le C102 Jetliner et l'Avrocar, et il participe à des recherches sur les appareils volants (projet des soucoupes volantes).
En 1961, il entre chez Garrett Canada, puis à la division nationale de la société aérospatiale pionnière aux États-Unis. Plus tard, il fera partie de la société Allied Signal Canada Inc. En fin de compte, Bill accèdera, chez Garrett, au poste de haute direction en génie et en gestion des programmes. Ses activités toucheront la gestion des gammes de produits, le programme de marketing international, l'expansion de la clientèle et les affaires gouvernementales. Ses points forts ont été exploités pour les projets spéciaux et systèmes de pointe ainsi que leur promotion à l'échelle nationale et internationale. En mai 1991, M. Coyle est nommé vice-président, de la Division Expansion de la clientèle et affaires gouvernementales chez Allied Signal Aerospace Canada, où il établit de nouveaux partenariats avec le gouvernement canadien et des gouvernements étrangers sur l'échange de recherche et de développement. Par la suite, il fut promu vice-président d'entreprise aux relations gouvernementales, avant de prendre sa retraite, en 1997.
Bill est un membre actif du Conseil d'administration du programme d'entrainement aérien de l'OTAN, Vice-Président du Conseil de Liaison des Forces canadiennes (Ontario), une organisation qui aide à établir des partenariats entre les réservistes et l'industrie et entre l'industrie et la Force de réserve. Bill est, aussi, directeur de la Ligue des cadets de l'Air du Canada, et conseille deux escadrons. Il est membre fondateur du Conseil des gouverneurs du Collège militaire Royal du Canada et prend en charge de nombreuses activités d'élèves officiers, y compris la fanfare. Il parraine, également, la Fondation canadienne du patrimoine aéronautique et est un membre actif d'un groupe régional qui conseil les lycéens sur les intérêts de poursuivre des carrières technologiques dans l'industrie, le gouvernement et dans l'Aviation royale canadienne.
Bill Coyle est un ardent défenseur de la Force aérienne, il donne fréquemment des conférences sur les réalisations aérospatiales du Canada dans des clubs philanthropique, des écoles locales et dans des mouvements de jeunesse. Il est Colonel honoraire en retraite à l'École de technologie et du génie aérospatial des Forces canadiennes (ETGAFC) à la 16e Escadre à Borden. Chaque année, il sponsorise et organise personnellement soixante invités, dont des élèves officiers du CMR, des membres de la faculté, des employés et des gestionnaires, au célèbre bal des officiers de la garnison de Toronto.
M. Coyle a été marié à feu Joan (née McKay) d'Islington (Ontario). Le couple a eu trois fils, Bill junior, Rick (décédé), James et deux filles, Debbie et Julie. Bill et Joan ont, également eu, quatorze petits enfants.
Les passe-temps de M. Coyle sont le pilotage d'avion, la pêche et le golf.
TRUST, COURAGE AND HOPE
Putting into practice "Truth, Duty, Valour"
Convocation Address
TRUST, COURAGE AND HOPE
Putting into practice "Truth, Duty, Valour"
Convocation Address
The Royal Military College of Canada
Kingston, Ontario
16th May, 2013
Mr. Chancellor, Minister of National Defence, the Honourable Peter Mackay;
Chief of Defence Staff, General Tom Lawson;
Commander of the Canadian Defence Academy, Major General Pierre Forgues; Mayor of Kingston, Your Worship Mark Gerretson
Commandant of the RMCC, Brigadier General Eric Tremblay,
Principal of the RMCC Dr. Joel Sokolsky,
Members of the RMCC Senate,
Chers membres de la faculté (Members of Faculty),
Chers invités distingués (Distinguished guests)
Mesdames et Messieurs (Ladies and gentlemen)
Chers diplômés (Fellow graduates)
Pour commencer, je tiens à vous féliciter très chaleureusement, mes collègues diplômés, à l'occasion de cette collation des grades.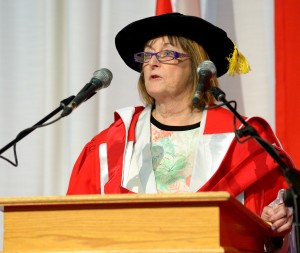 First, fellow graduands, my most heartfelt congratulations on your graduation. Graduation days are always milestones for all of us and our family and friends. My honorary degree means that I too am graduating, and it's a true honour to be doing so with you and to have the privilege of addressing this convocation.
I'm especially thrilled to receive this honour, because your conferring this Doctor of Laws on me as an ethicist, is important well beyond anything to do with me personally. It is a public statement that you as future leaders in Canadian society as military officers and professionals, and your alma mater, The Royal Military College of Canada, which has nurtured and trained you, see ethics as integral to military service, not as just an add-on: You are publicly affirming that good ethics are at the heart of good military service; that ethics must be embedded in all aspects of your professional activities. As Dean Lawrence McDonough told me when I asked: "The College is about service to the country and service in defence of the country. Our motto Truth, Duty, Valour is about ethical leadership, honest efforts in the aid of others."
Seeing ethics as integral to military service has never been more important.
Sadly we live in a world where armed conflict affects millions of people. And our ever expanding technoscience advances mean that we are constantly faced with ethical dilemmas no humans before us have ever faced. Questions on which I have been consulted recently include what are the ethics of waging drone warfare? How should we deal with the "dual use" research that is intended to help us to develop biodefence strategies, but which could also be used to create bioweapons for biowarfare? Are certain kinds of research inherently wrong and must never be undertaken, for instance, the genetic manipulation of human embryos to make them fearless or hyper-aggressive soldiers, when they become young adults?
It can take great courage to say "no" to something we believe to be inherently wrong, especially when those with power over us want us to say "yes". Society has always looked to the military to display great physical courage and has been inspired by their doing so, even to the extent of sacrificing their lives to protect the rest of us. But today, we must also call on your moral courage, the courage to say "no" to what you believe to be ethically and morally wrong. Doing so can involve fear, just as the exercise of physical courage does.
Sometimes, we fail to recognize what an important role you, as members of the Canadian Armed Forces, play in our Canadian society in your powerful example of service to others and in maintaining the public's trust, not just in the armed forces, but in general in our society. In the past, that trust was a blind trust – "trust me because I know what's best for you". It depended on power, status and authority. Today that trust is an earned trust – "trust me because I'll show and continue to show you that you can trust me". This means that none of us can take that trust for granted; if we don't earn it, the public will withdraw it.
Moreover, as members of Canada's Armed Forces, you undertake a fiduciary or trust based obligation to Canadian society. What your obligations entail in any given circumstances can require deep thought and analysis. For instance, the convergence of nanotechnology, artificial intelligence, robotics, genetics and information technologies allow us to hold the essence of life, including human life, in the palm of our collective human hand and to intervene to change it in ways that were never before possible. Synthetic biology, which means we can create organisms that don't exist in nature, raises serious ethical problems because of its possible diversion to perpetrate horrible intentional harm and because it presents unknown, but potentially very serious, threats to public health, other species and the environment. Such advances in the life sciences confront us with the issue of how best to prevent the life sciences from becoming the death sciences in the hands of bioterrorists. Ethics could be one such means, by setting out for scientists and the military the ethical principles, conditions and limits that should guide their research.
But your acceptance of ethical obligations to Canadian society must not be a one way street. Canadian society has reciprocal obligations to you, which, tragically and unforgivably, we do not always adequately fulfil. You find the courage to willingly put yourselves in the way of harm to protect the rest of us and our Canadian values, which also demands courage from your families to allow you to do so. Being a member of the Canadian armed forces is not a job just like any other job, it's special, and the rest of us must recognize that and honour the obligations it engenders for us as a society to care for you and your families, especially when you are harmed in the course of your duties.
Sometimes, for a variety of reasons, it's very difficult to "do ethics". Ethical conflict occurs when we disagree about what ethics requires; ethical distress is when we know that unethical conduct is taking place, but it seems an overwhelming task to prevent it, including because doing so faces us with harms or risks to ourselves. But we shouldn't give up in despair – good guys do win out, even if only in the long run. Let me tell you about a remarkable paper I heard at a conference on the history and philosophy of science.
We used to refer to philosophers as spending their days counting how many angels could sit on the head of a pin. Today, they are using computers to create sequential, computer-generated, decision-making sets. They generate, for instance, five thousand consecutive decisions or ten thousand consecutive decisions.
In one of these experiments, the philosophers started with two equal-sized groups of decision makers: one they called rats, the other lemmings. The rats (the bad guys) were represented by tiny red squares. They always decided just in their own self-interest and without regard to the welfare of others. The lemmings (the good guys) were yellow squares. They did the opposite; they tried to protect others, their relationships and the community, as well as themselves. At first, the rats won hands down. Initially, the yellow squares disappeared very quickly; the lemmings were losing badly. But eventually, the lemmings started to come back; yellow squares began to appear among the red ones.
What was extremely interesting and the most important message from this study was that as long as a small cohesive cluster of lemmings remained, they were not lost forever; they came back – eventually ethics was spreading again throughout the society. But if that small group was lost, if their number fell below a small critical mass, the whole graph turned red and could not be reversed. So, one ethical person plus a few ethical friends who all support each other really matters ethically.
It's a message that's both hopeful and fearful. A few ethical voices crying in the wilderness do matter and can make a major difference. But loss of those voices causes a complete loss of ethics. You must make sure that doesn't happen, because military victories without the accompanying embedded ethics would indeed be hollow victories.
Before closing, I'd like, if I may, to leave you with a few pieces of advice that I've found over the years to be important ethically:
• We ignore our feelings at our ethical peril. Science is now backing up what we've always known, but have denigrated in recent times, namely, that moral intuition and examined emotions are important human ways of knowing, especially about ethics.
• Learn to live as comfortably as you can with unavoidable uncertainty. Many ethical mistakes are made when we act prematurely to try to achieve certainty – we are then certain, but ethically wrong.
• Recognize when you face an ethical issue. Major mistakes are made, especially in the professional, political or bureaucratic world and, my guess is in the military world, when an ethics problem is mistakenly identified as a communications or public relations problem and dealt with as such. That usually results in its being spin-doctored which only augments the ethical difficulties: what started out as one ethical issue, becomes multiple ethical difficulties.
• Integrity, authenticity and honesty matter and always will.
• Try to foster a climate of realistic hope, that is, hope based in truth. Above all, avoid nihilism, which destroys hope. Hope is the oxygen of the human spirit. Without it our spirit dies; with it almost anything is possible.
Moreover, to have the courage we need, we must have hope – courage and hope are inseparable twins.
• Despite how it might seem, your voice really does matter in standing up for what is ethical — indeed, it can be crucial. One person can make a difference.
One of my fears for the future is that people will lose the courage to speak honestly, openly and with the integrity of their beliefs intact. We must have the courage to stand up for what we believe in, even when many others disagree with us, and you will be very important role models in that regard.
• We often think, especially when we are just starting on our life's work, that successful people never have failures – that everything has gone right for them. My experience is that the opposite is far nearer the truth and norm.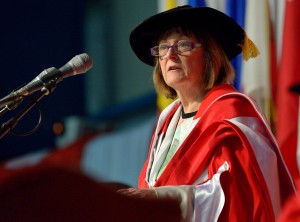 Many of the people we most admire, who have achieved some of the most important advances for humankind, have had major failures. In this regard, a saying of Thomas Jefferson's is one of my favorites: "It's not our failures that count, but what we do with them".
• Because of the nature of your profession, you are especially important actors and role models in re-balancing the intense individualism, that so dominates our present society to its detriment, with concern and care for communities and society. And that concern and care must extend to future generations and societies – we must hold the future on trust for those who will follow us.
One way to do that is through honouring tradition. Not just blind following of tradition, but careful honest assessment of it and understanding why certain traditions are important.
• Recognize that moral risks should be given at least as much weight as risks to our physical safety and well-being. Moral risks are risks to our shared values, principles, attitudes and beliefs, what I call collectively our "metaphysical ecosystem". We have come to realize that we must protect our physical ecosystem and hold it on trust, the same is true for our metaphysical ecosystem and you, as leaders in the Canadian Armed Forces, have a very important role in this latter respect.
• Finally, to summarize my advice, I believe you need to cultivate three long- recognized virtues, which are of new relevance and particular importance at present:
First, hope, in particular for a future world – this requires Truth.
Second, wise ethical restraint – the old virtue of prudence – especially in the interests of the generations who will follow us – this is Duty.
And, third, courage, especially the courage to stand by what you believe to be ethical when doing so involves a cost to yourself – this is Valour.
So, as was true for those who founded your alma mater and all those who have since graduated from the RMCC, you too are called to honour Truth; Duty; Valour.
En conclusion, c'est une journée merveilleuse pour vous, pour les membres de vos familles et pour vos amis. Que vous la célébriez avec une grande joie, et avec beaucoup d'espoir pour l'avenir.
In conclusion, this is a wonderful day for you and your families and friends – may you celebrate it with great joy and hope for the future.
I congratulate you on your achievements, I thank you for the honour you have conferred on me, but most especially because of the recognition that it carries that ethics has a central role in the Canadian Armed Forces.
My wish for you is that you may remain, throughout what I hope will be long, rich, and intellectually, professionally and personally rewarding lives, the very best role models of ethical military professionals. Canada and Canadians are not only very proud of you, they need you to be ethical leaders guiding us into the future.
Bon courage et bonne chance.
Photos by: Bradley Lowe