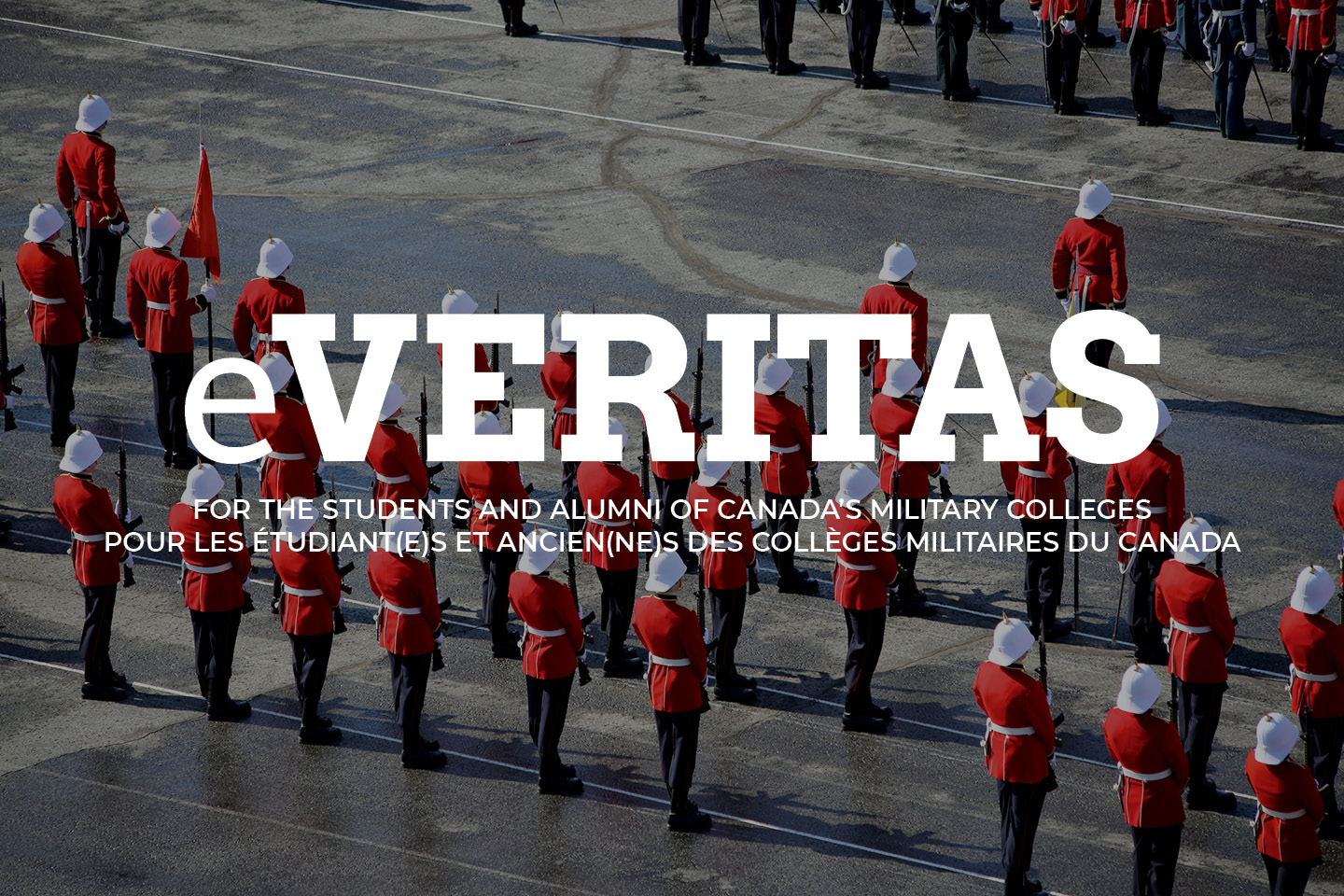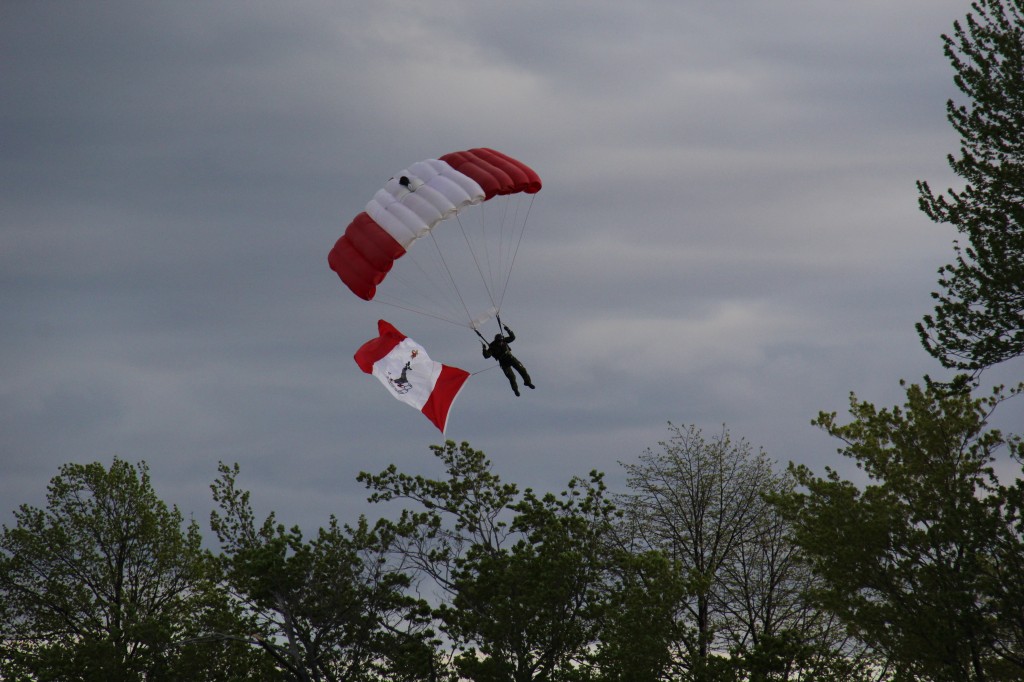 The Sunset Ceremony Amazes Spectators
Article By: 26659 (I) Danielle Andela – Photos by: 25961 (IV) Ethan Strong; 26007 (III) Zhentao Fan; & 26549 (III) Kai Zhao
As usual the annual Royal Military College of Canada Sunset Ceremony was a sight to behold. Beginning with a spectacular performance from the Canadian Forces parachute demonstration team, the SkyHawks from Trenton, Ontario.
Composed of the Pipes and Drums, as well as Brass Band, and Highland Dancers, the band marched on in full grandeur and performed many well-known pieces such as Star Wars, Highland Laddie, and Amazing Grace.
After the performance by the band the students of the Aboriginal Leadership Opportunity Year (or ALOY) program took centre parade square and performed several cultural songs on a large ceremonial drum with vocal accompaniment. The drum is a sacred symbol to Aboriginal culture and several songs were played such as the Bear Song, the Sobriety Song and the Migma Honour Song.
The Precision Drill Team was the next to take the stage performing a silent precision drill routine including the throwing of rifles, rifle salutes and sword drill movements.
The Sandhurst team then displayed their skills next rappelling from LaSalle dormitory and performing the same sort of simulations and obstacle course as they would in the Sandhurst Military Skills Competition held at West Point Military Academy each year. This year the team performed exceptionally and placed third.
The next display was by the Old Eighteen Historic Drill Team. The intent of this display is to demonstrate the military dress, drill and tactics of the period when the Old Eighteen originally enrolled in the first class of Royal Military College, 1876, under the training hands of Sergeant-Major Mortimer and Captain Ridout. The Drill Team was then joined by the Naval Gun Crew who provided additional artillery support to their army counterparts.
The Tae Kwon Do team then followed with their impressive display of the ancient Korean martial art. They showed all manner of strength, discipline and fortitude in their display of the skills acquired by long study of the martial art.
This outgoing and incoming Colour Parties then performed the age old tradition of exchanging the colours. The Colour Party consists of a party commander, two flag bearers carrying the RMC stand of colours and two rifle escorts. The colour party was accompanied by the Guard of Honour carrying the provincial flags on parade.
The climax of the parade was reached with the official Sunset Ceremony where the Commandants Pennant, RMC School Flag, Canadian Forces Flag and finally Canadian National Flag were lowered as the band played the traditional songs, The Retreat, The Tattoo and O Canada. The night concluded with the playing of Amazing Grace and an awe-inspiring fireworks display that covered the skyline in colour and light.
The 2013 Sunset Ceremony was a huge success and achieved the goal of demonstrating the wide variety of skills and interests to cultivate at RMC.
[youtube]http://www.youtube.com/watch?v=tije9W8cwQE[/youtube]
xxxxxxxxxxxxx
[youtube]http://www.youtube.com/watch?v=UqyjKfw2BUY[/youtube]
xxxxxxxxxxxxxx
xxxxxxxxxxxxxx