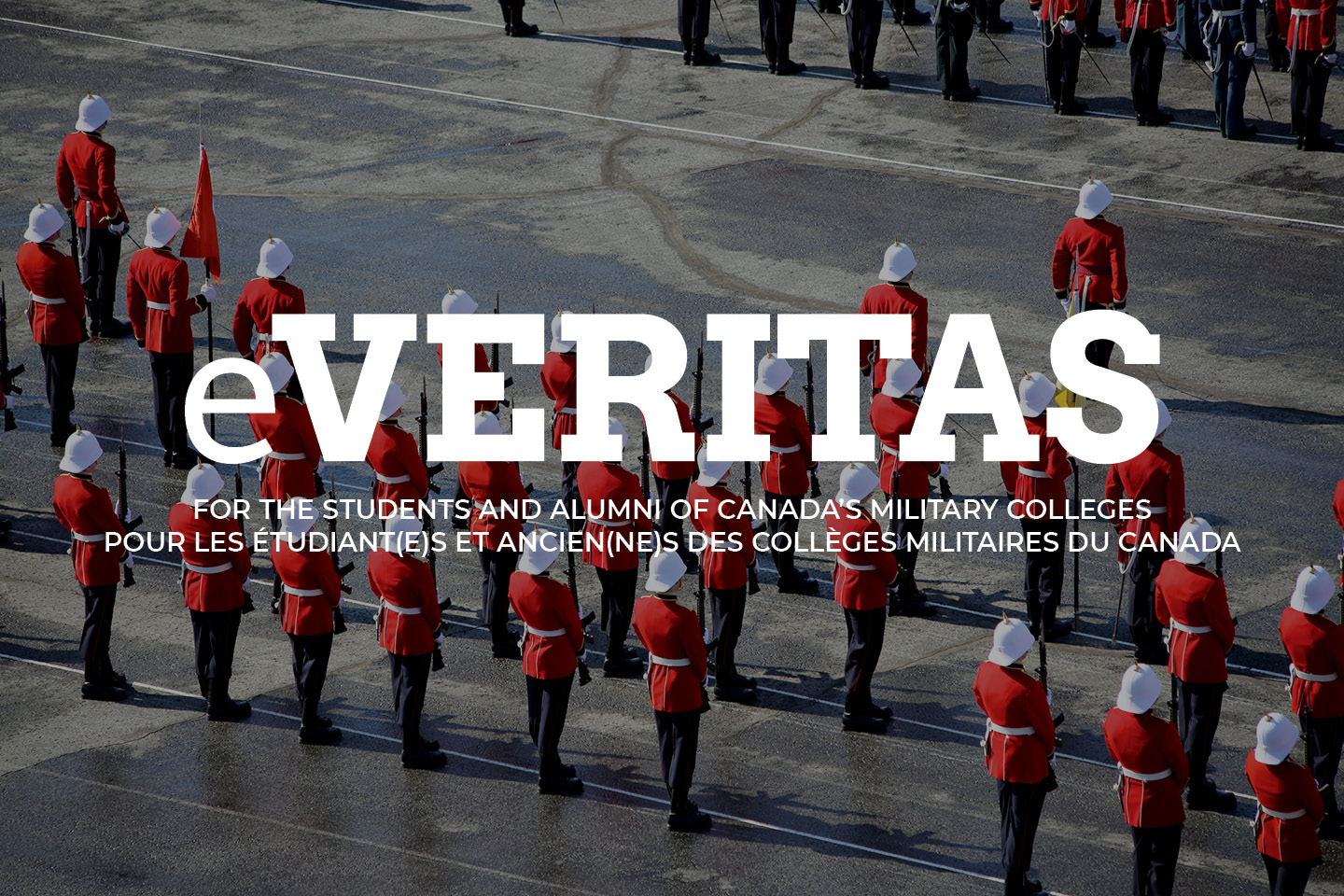 xx
New College Landmark – CKWS Video
e-Veritas still looking for more Realtor Partners!
We are still looking for business partners in the REALTORS industry.
You the e-Veritas reader can help us out! If you have a successful Realtor that you have dealt with, particularly in: Alberta, Manitoba, N.B. Greenwood, N.S. & Trenton. Please contact us right away; even better have the Realtor contact us!
FOR LINKS TO OUR CURRENT REALTOR PARTNERS – CLICK ON THE PROVINCIAL ABBREVIATION – REALTORS BY PROVINCE: AB – BC – MB – NB – NL – NS – ON – QC – SK
Contact Bill Oliver for partnership info: oliver-b@rmc.ca
In This Issue 24:
To find an article: copy title into the search bar on the top of the website and press the 'enter' key.
To search for an individual: type their name into the search bar and press the 'enter' key.
Class Notes…

Ex-Cadets & More in the News

What are these 24 up to these days…?

Major (ret) 18866 Eva Martinez… Remembers MINUGU – 15 Years Later

Some of the "buds" Currently at Sea

Ottawa Branch Golf – 13 July…RRMC Memories…

The Way It Was…In Photos

ALOY Cadets Return After Successful Canoeing Campaign

Summer Training Means Grueling Work for CI & Staff

Nijmegen 2012 – RMCC Team Getting Ready

Spotlight on Professors: Dr. Laura Robinson

#47 LCol E.F. Wurtele: "…suffering and death have likewise been their lot…"

Careers | Carrières

Deaths | Décès