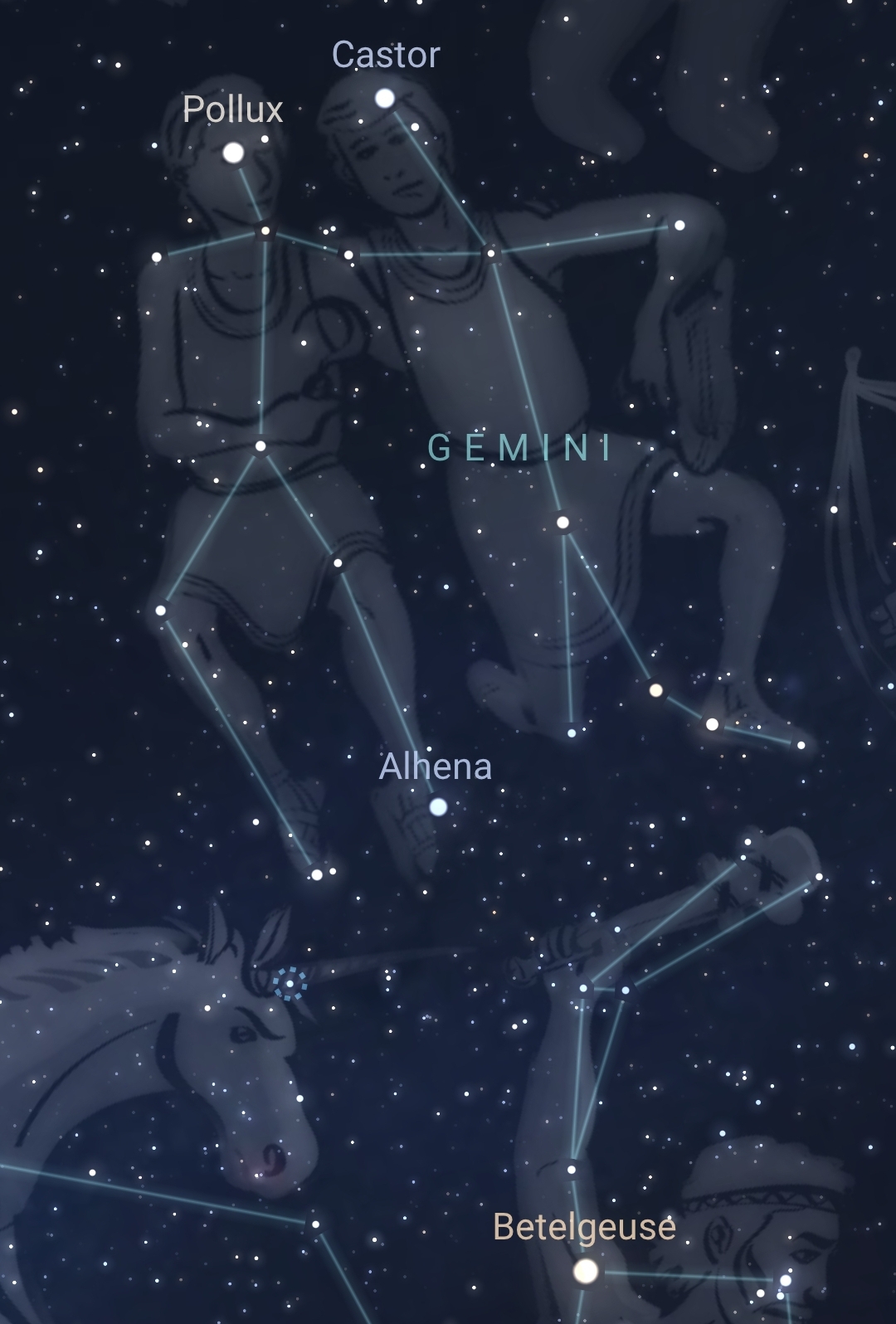 We sat down with Mr. Angelo Hollett, RMC Research Assistant to Dr. Gregg Wade to talk stars, astrophysics and all things Astronomy.
Tell us about the research you are doing?
I am working under the supervision of Gregg Wade on magnetic stars. Specifically, my research focuses on intermediate mass stars (more massive than stars like our sun, but not as massive as stars can get) which, historically, have been found to either have a very strong magnetic field, or no magnetic field at all. Over the last decade, some very weak stellar magnetic fields have been discovered thanks to developments in astronomy technology. However, only a handful of such stars are known to exist. The possible origins of these magnetic fields are still debated in literature. My research project began as an effort to characterize the known sample of weak-field magnetic stars so that we could try search for and predict other stars which may exhibit similar magnetic fields. By expanding the sample of such stars we could better understand the origins and mechanisms which produce these types of magnetic fields.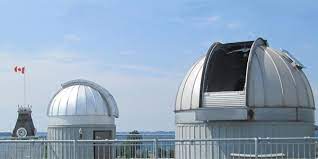 Your research has taken a bit of a turn since you first started – tell us about that shift.
One property that magnetic stars often exhibit is a changing brightness over time. Therefore, I began searching through light curves (graphs that display brightness of a star over time) of intermediate mass stars which were possible candidates for exhibiting weak magnetic fields. One star, named Alhena, showed very clear and periodic variations in brightness over time. However, Alhena was already known to be magnetic. So I attempted to reproduce the magnetic properties of Alhena which were presented in literature, in the context of using the light curve as a pre-diagnostic for the presence of a magnetic field. If this could be done consistently, we could develop a method to provide some evidence for the presence of a weak magnetic field before it has been observed directly. This could allow us to quickly expand the sample of known weak field stars, bringing us closer to understanding the origins and mechanisms that produce such fields. Eventually, we realized that we were finding a new and very interesting result which was not previously seen in Alhena, or any other star. Therefore, Alhena quickly became a focus of my research!
How long have you been working on this?
My project began in the fall of 2021, but Alhena really became the focus over the past several months. It first seemed confusing as to why I was not able to reproduce the results, but after much discussion and input from colleagues we eventually realized that our results were real and very interesting!
What made you decide to conduct this research at RMC?
I was searching for a masters project supervisor during the summer of 2021 when I got put in touch with professor Gregg Wade through a mutual contact. I was intrigued to learn that RMC had a strong presence in astronomy research. Eventually, I made the decision to work under the supervision of Dr. Wade. The other members of the research group were very welcoming and helped me to quickly learn about our field of research.
What have you learned so far in doing your research?
It has been invaluable to work alongside renowned researchers with decades of expertise. From them I have learned an incredible amount about stellar physics and magnetic fields, and the analysis techniques that are involved in producing scientific results. I have also learned how to write telescope proposals, which is crucial skill for any astronomer that needs to propose observations and collect data. I now have the knowledge and technical skills to understand and participate in cutting edge research, which has been an incredibly fulfilling experience.
What is your end goal? What do you hope to accomplish?
Regarding Alhena, we are in the process of putting together a manuscript for publication. I believe that our results are not only interesting but important for further developing this area of research. I am also writing my thesis, which I plan to defend later this summer. After that I hope to continue to pursue a career in astronomy!
---
Parlez-nous de vos recherches, si vous le voulez bien.
Je travaille sous la direction de Gregg Wade pour étudier les étoiles magnétiques. Plus précisément, mes recherches portent sur les étoiles de masse intermédiaire (plus massives que des étoiles comme notre soleil, mais pas autant que d'autres) qui, par le passé, se sont révélées avoir soit un champ magnétique très fort, soit aucun champ magnétique. Dans la dernière décennie, des champs magnétiques stellaires très faibles ont été découverts grâce aux progrès de l'astronomie. Cependant, on ne connaît qu'une poignée d'étoiles de ce type. Les origines possibles de ces champs magnétiques sont encore débattues dans la littérature. Mon projet de recherche a débuté par la caractérisation de l'échantillon connu d'étoiles à champ magnétique faible, afin de pouvoir rechercher et prédire d'autres étoiles susceptibles de présenter des champs magnétiques similaires. En élargissant l'échantillon de ces étoiles, nous pourrions mieux comprendre les origines et les mécanismes qui produisent ces types de champs magnétiques.
Vos recherches ont quelque peu évolué depuis vos débuts. Parlez-nous de cette évolution.
Les étoiles magnétiques présentent souvent une propriété : une luminosité changeante au fil du temps. C'est pourquoi j'ai commencé à étudier les courbes de lumière (graphiques montrant la luminosité d'une étoile au fil du temps) d'étoiles de masse intermédiaire susceptibles de présenter des champs magnétiques faibles. L'une d'entre elles, Alhena, présentait des variations très nettes et périodiques de sa luminosité. On savait cependant déjà qu'Alhena était magnétique. J'ai donc tenté de reproduire les propriétés magnétiques d'Alhena présentées dans la littérature, en utilisant la courbe de lumière comme prédiagnostic de la présence d'un champ magnétique. Si cette méthode pouvait être appliquée de manière cohérente, elle permettrait de fournir des preuves de la présence d'un champ magnétique faible avant qu'il ne soit observé directement. Nous pourrions ainsi élargir rapidement l'échantillon d'étoiles à faible champ magnétique connues, ce qui nous rapprocherait de la compréhension des origines et des mécanismes à l'origine de ces champs. Finalement, nous avons réalisé que nous trouvions un résultat nouveau et très intéressant qui n'avait pas été observé auparavant dans Alhena ni dans aucune autre étoile. C'est pourquoi Alhena est rapidement devenue l'objet de mes recherches!
Depuis combien de temps travaillez-vous sur ce projet?
Mon projet a commencé à l'automne 2021, mais Alhena est devenue le centre d'intérêt dans les derniers mois. La raison pour laquelle je ne parvenais pas à reproduire les résultats m'a d'abord semblé déroutante, mais après de nombreuses discussions et l'apport de mes collègues, nous avons fini par réaliser que nos résultats étaient réels et fascinants.
Qu'est-ce qui vous a amené à poursuivre vos recherches au CMR?
J'étais à la recherche d'un directeur de projet de maîtrise durant l'été 2021 lorsque j'ai été mis en contact avec le professeur Gregg Wade grâce à une connaissance commune. J'ai été agréablement surpris d'apprendre que le CMR était très actif dans le domaine de la recherche en astronomie. Finalement, j'ai décidé de travailler sous la supervision de M. Wade. Les autres membres du groupe de recherche ont été très accueillants et m'ont aidé à me familiariser rapidement avec notre domaine de recherche.
Qu'avez-vous appris jusqu'ici dans le cadre de vos recherches?
Il est inestimable de travailler avec des chercheurs renommés qui ont des dizaines d'années d'expertise. Ils m'ont appris énormément de choses sur la physique stellaire et les champs magnétiques, ainsi que sur les techniques d'analyse nécessaires à la production de résultats scientifiques. J'ai également appris à rédiger des propositions pour l'utilisation de télescopes, une compétence cruciale pour tout astronome qui doit proposer des observations et collecter des données. J'ai maintenant les connaissances et les compétences techniques nécessaires pour comprendre et participer à la recherche de pointe. L'expérience s'avère incroyablement enrichissante!
Quel est votre objectif à terme? Qu'espérez-vous accomplir?
En ce qui concerne Alhena, nous sommes en train de rédiger un manuscrit en vue de sa publication. Je pense que nos résultats sont non seulement intéressants, mais aussi importants pour le développement de ce domaine de recherche. Je rédige également ma thèse, que je compte soutenir dans le courant de l'été. Par la suite, j'espère poursuivre ma carrière dans le domaine de l'astronomie!