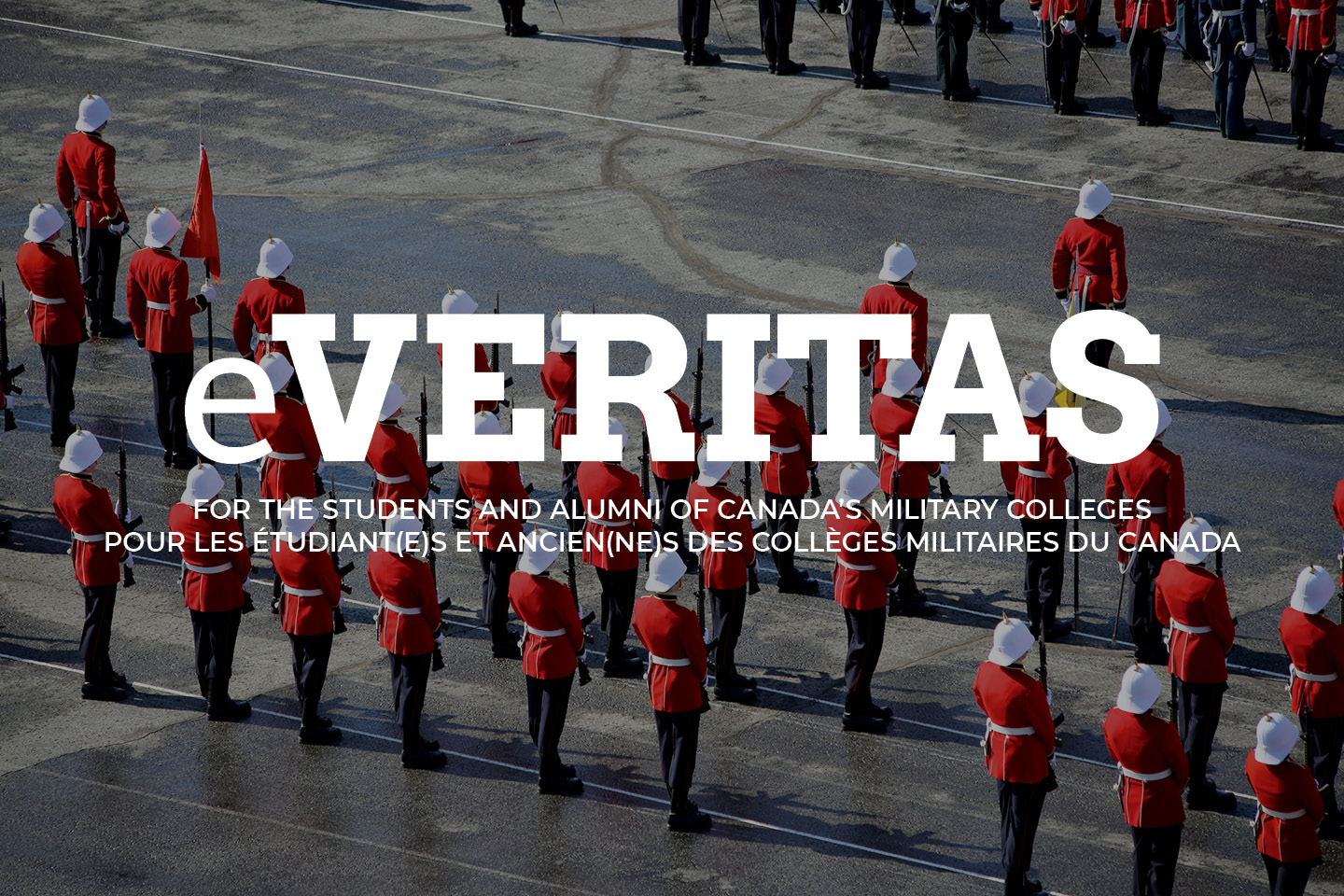 Petawawa Ironman Team Takes On Petawawa Ironman Training Event
Article by 25887 OCdt (IV) Daniel Wilkinson – Photos by: Sonia Sansoucy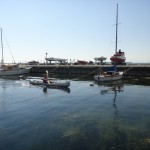 On Sunday August 26th at 0700, participants and support personnel of the Petawawa Ironman Training Event (PITE) gathered in the Brock Squadron lounge to learn about the daunting task that was before them. This task comprised the following: a 10.5km ruck run, a 2 km canoe portage with an 80lb canoe, an 8km canoe journey on lake Ontario, and a 1km ruck run to the finish line. With the ruck weighing 40lbs as a minimum, the cadets were in for a significant challenge in order to confirm their training and be selected for the RMCC team and participate in the actual 2 CMBG Ironman occurring on September 6th and 7th. After no more than four grueling hours, all the participants had completed the race, every one of them with a smile on their faces knowing that they had given it their all and laid it all down on the line. The team has been selected and they are excited to compete in the 2 CMBG Ironman in less than two weeks.
The PITE is an invaluable learning experience and is the corner stone behind the success of RMCC's Petawawa Ironman Team. PITE was established last year with the primary goal of preparing the Cadets physically and mentally for the Petawawa Ironman. PITE enlightens the Cadets on the fitness, determination, and mental fortitude required to complete the Petawawa Ironman. In addition it allows the cadets a competitive backdrop, very similar to the 2 CMBG Ironman, within which to push their limits in preparation for one of the hardest single events they will likely ever do. The results from last year's RMC Petawawa Ironman Team, which put 10 RMC cadets in the top 20 on the first day, proves that PITE is an effective way to confirm training and select a team.
This year, the RMCC Ironman Team is taking a new direction. The team will not only compete in the 2 CMBG Ironman, but will also undertake the Army Run in Ottawa, as well as the Marine Corps Marathon in Washington DC. All the members of this year's team have proven their worth by completing PITE in excellent time. The team is eager to face the new challenges that lie before them. Though these challenges are daunting, the team is confident of success and is eager to represent RMCC with copious amounts of pride in Petawawa, then in Ottawa, and finally in Washington DC.
The team would like to give thanks to 25573 OCdt David Neppel and 25593 OCdt Robert Kilpatrick for their tireless efforts in making this new endeavor possible. In addition, the team would like to give special thanks to all the volunteers who have helped with PITE in the past, as without those efforts, it would not have been possible.
More photos from the event: