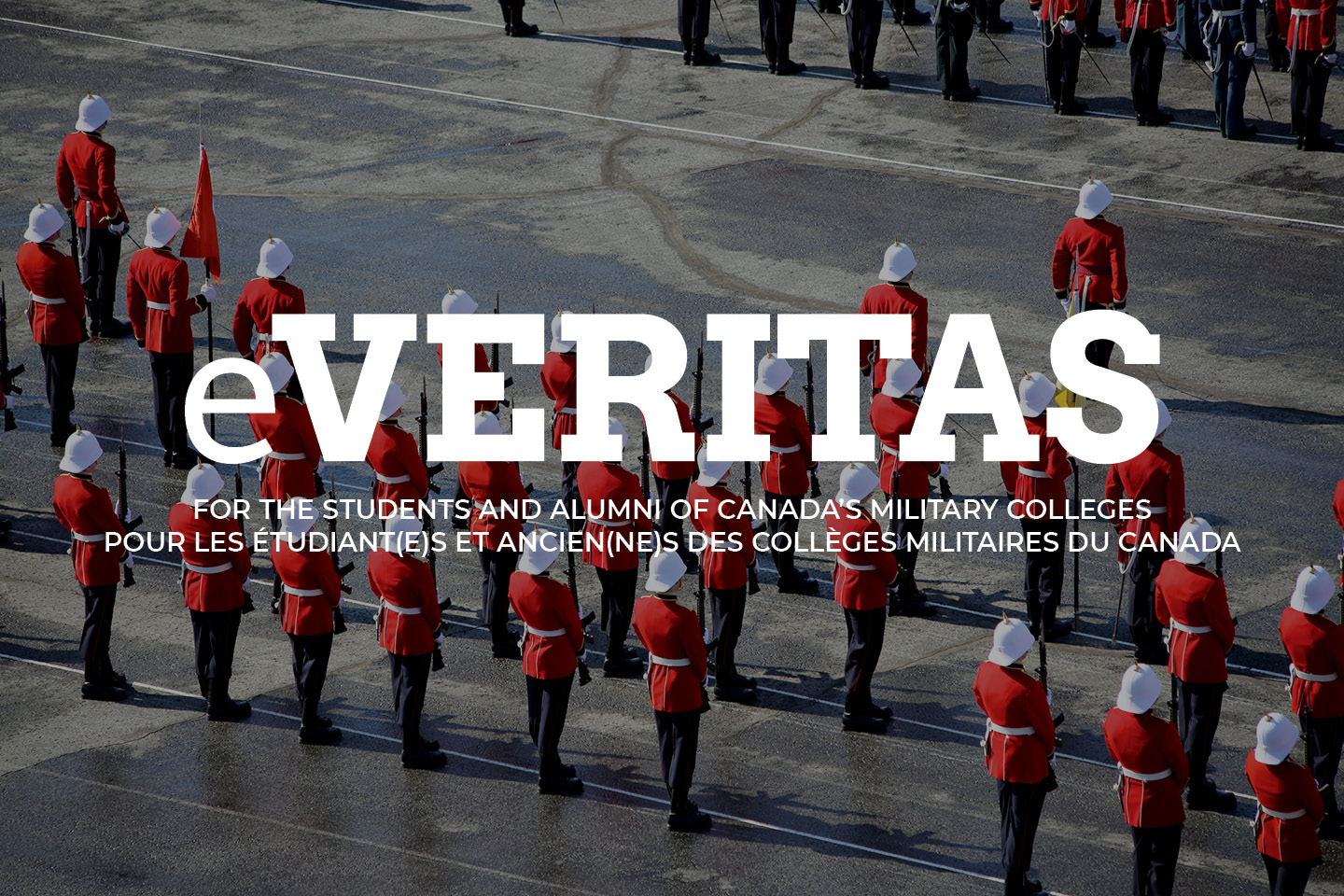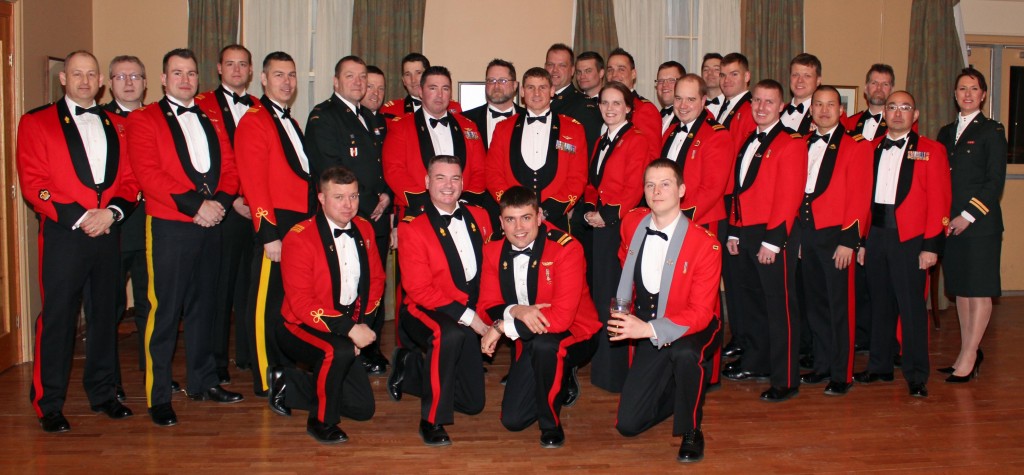 LFTSP & ATWOP
by 22358 Capt Thomas LaCroix
Although the college population decreased significantly in May, students across the highway at the Department of Applied Military Studies are just winding up their studies as part of the Land Force Technical Staff Programme (LFTSP) Serial XVIII and the Army Technical Warrant Officer Programme (ATWOP) Serial X. The courses began in July 2012 and run for just under a year with the aim of giving students a "broad-based knowledge of science and technology and the competency to apply that knowledge to the operational and training needs of the Army and the CF."
Once academic classes finished in early June, all efforts shifted to the culminating event of the year: a symposium where students presented the results of year-long group projects to members of the military, academic and business communities. Under the direction of department leadership and staff including 14899 Col Stephen Saulnier (CMR RMC '85), 15780 LCol Sylvain Gagné (CMR '87), 13873 LCol Daniel Gosselin (RMC '84), E1537 Maj Mark McNeil (RMC '03), E0670 Maj Brent Mills (DSM 1993-97 among others), and 16865 Maj Randy Hartmann (RMC '89), several students with connections to RMC were part of small teams that researched problems of interest to the Canadian Army:
20133 Maj Mike Duggan (RMC '97), 22207 Maj Keven Larocque (RMC '02) and E2105 Maj Jeff Monaghan (2 Sqn Comd, '07-'08) proposed changes to the blank firing template of the 105 mm C3 Howitzer. Upon completion of the course they are posted to Directorate of Land Requirements (DLR), the Armour School and DLR, respectively.
22358 Capt Thomas LaCroix (RMC '02) was a member of a team that measured the performance of commercial-off-the-shelf health monitoring systems and assessed their compatibility with current soldier systems. He is posted to the Directorate of Armoured Vehicle Programme Management (DAVPM).
WO Alain Vachon (9 Sqn NCO, '02-'05) helped examine existing fabrics with a view to making recommendations regarding future tropical combat uniforms. Following the course, he is posted to Defence Research and Development Centre – Suffield.
23070 Capt Keaven Lozier (RMC '05) worked with two other students to demonstrate whether standard CF issue 12 Gauge Buck-shot ammunition is effective or ineffective for Ballistic Door Breaching. He is posted to DAVPM.
23257 Capt Caleb Walker (RMC '05) and 24205 Capt Cory Durant (RMC '08) were part of a team that assessed the most effective methods of air-land integration in order to increase lethality and reduce fratricide. They are posted to the Canadian Joint Operations Command and DAVPM, respectively.
24432 Capt Richard Lund (RMC '09) was involved in an investigation into the predominating factors that cause extensive barrel wear in the C14 Timberwolf sniper rifle. He is posted to the Armour School.
At the end of June, the students will receive their diplomas and carry on to their next assignments. There will be little rest for the staff of AMS since students for the next serials arrive in early July!