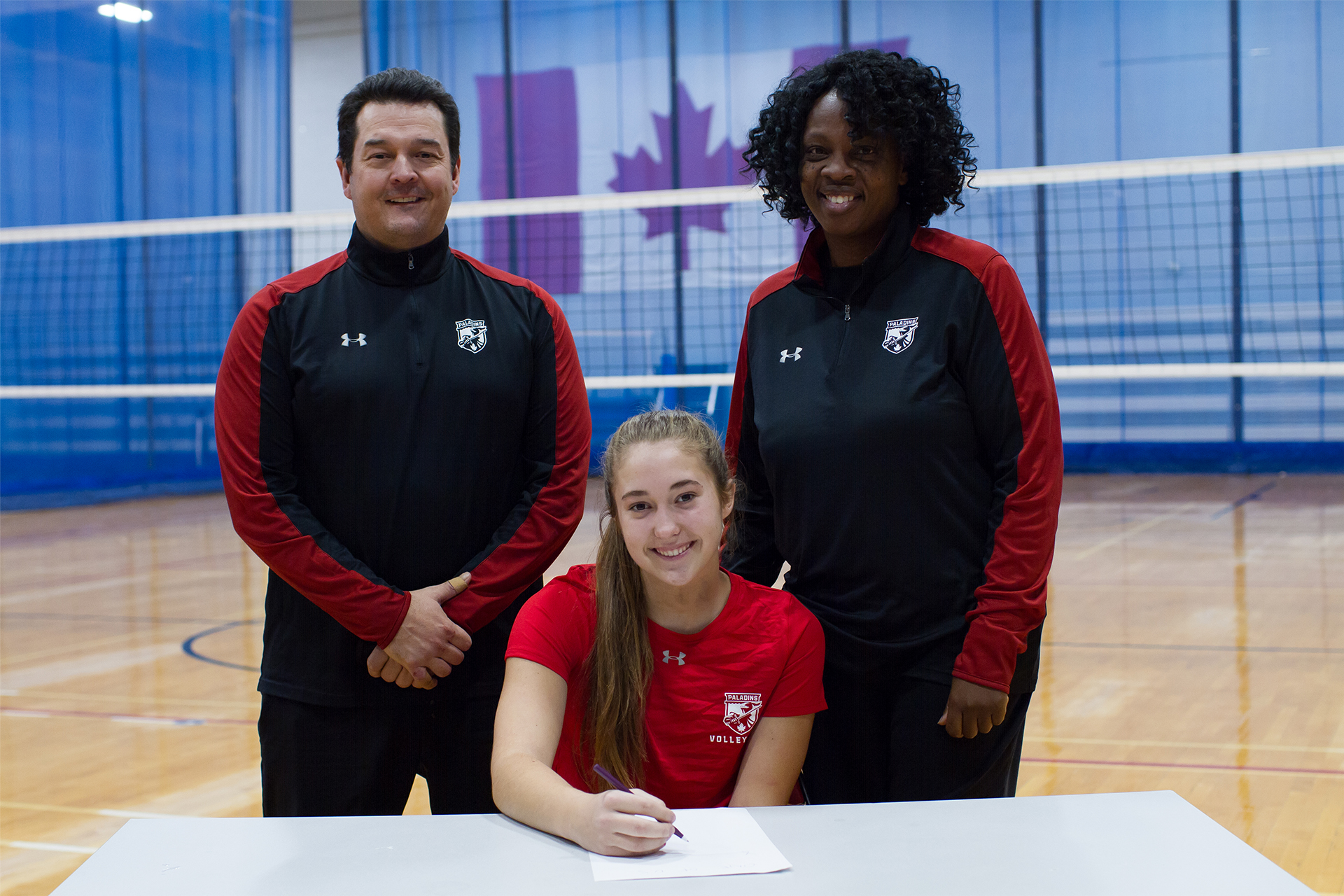 Article submitted by Peter Reimer,

Sports Information and Promotions Coordinator,

The Royal Military College of Canada
As they prepare to graduate from high school, two local area volleyball players have solidified their plans for the fall and will be attending the Royal Military College of Canada. Ashley Raymond (Kingston, ON) is set to join the Paladins women's team, while Jordan Flight (Brockville, ON) will play for RMC's men's team.
"I chose RMC because they offer a unique experience compared to any other universities, and I have the chance to both study something I'm interested in and play volleyball on a varsity team," Raymond said.
After graduating from Frontenac Secondary School, Raymond will pursue a degree in Military & Strategic Studies at RMC.
An outside hitter with her club team, the Kingston Rock, Raymond will join a Paladins team that graduated outside hitter Maya Marshall in 2022, which could provide the newcomer with an opportunity to move up the depth chart. Raymond has more familiarity than most incoming recruits, as her father Richard is an assistant coach with the Paladins women's volleyball team.
Beyond volleyball, Raymond is looking forward to the four-pillar education at the College, as well as graduating into a guaranteed career in her field as an Intelligence Officer in the Royal Canadian Air Force.
"The opportunities available at RMC and the employment opportunities afterwards are very diverse, and I'm excited to be pushed both mentally and physically throughout my post-secondary education," she said.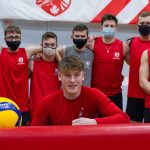 Flight will join the Paladins from Académie catholique Ange-Gabriel in Brockville, ON, already checking one of the four pillars as a bilingual recruit. Without the need to take second language training, Flight will have more time during the school year to commit to his studies in political science and training as a middle on the volleyball team.
Despite his last name, Flight is destined for the Canadian Army – not the Air Force. Upon convocation and earning his commission in the Canadian Armed Forces, Flight will become an Artillery Officer.
"I'd like to say that the reason I chose RMC is that I've always wanted to serve a cause greater than myself," Flight said. "I believe RMC will allow me to do just that."