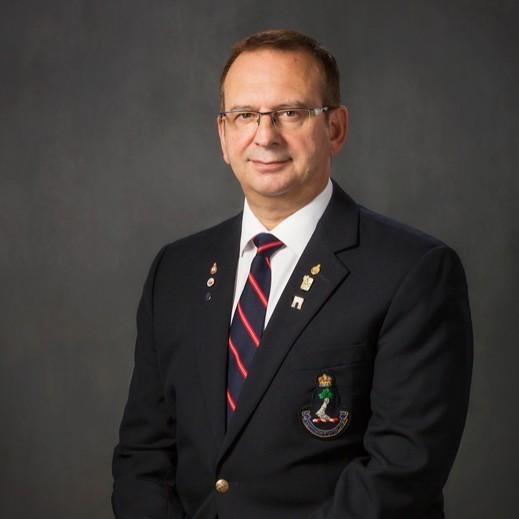 Royal Military Colleges Alumni Association Ottawa Branch
Official Communication
MAY 2023
The Ottawa Branch RMCAA held is 2023 AGM on Wednesday May 3rd @ the Ottawa Army Officers Mess. At that event the Executive presented a proposed slate for the period 2023/2024. A motion was passed and the new Slate approved by Branch members in attendance.
Association des anciens des CMR chapitre d'Ottawa
Communiqué officiel
mai 2023
Le chapitre d'Ottawa RMCAA a tenu son AGA 2023 le mercredi 3 mai au mess des officiers de l'armée d'Ottawa. Lors de cette rencontre, l'exécutif a présenté une ébauche du tableau comité exécutif pour la période 2023/2024. Une motion a été présentée et le nouveau tableau du comité exécutif fut adopté par les membres du chapitre présent.
Royal Military Colleges Alumni Association Ottawa Branch Executive Committee Approved Slate 2023/2024
H5276 Digger MacDougall: Past President*Emeritus/président sortant
12059 Jacques Gagné: Incoming President/nouveau président
1st Vice president/1er vice-président: vacant / ouvert
2nd Vice President /2ieme vice-président: 11401 Jim Peverley
9926 Brian Eatock: Treasurer/trésorier
10173 Kim Smith: Secretary/secrétaire
Members at Large
16923 Beth Webster: Facebook & Vertical Response
10420 Charles Kaszap
 7761 Mike Johnson: Golf Tournament coordinator / coordonateur tournois de golf
 16078 Darin Cowan: Webmaster/page Web