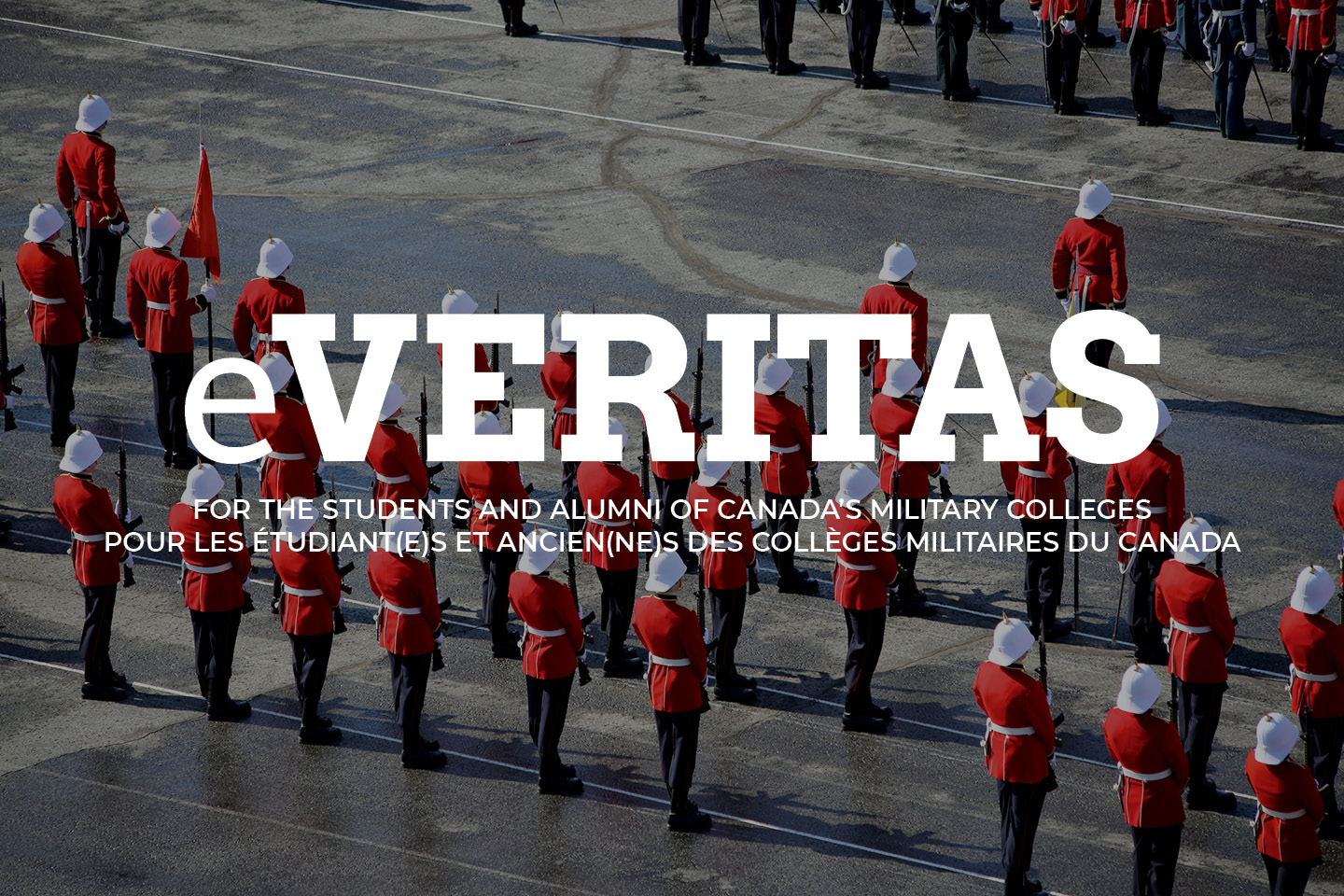 SUBJECT: CDR, ROSS V. LAMBERT, MARS 00207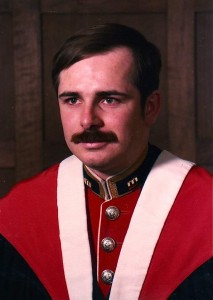 1. CDR ROSS LAMBERT WILL RETIRE AFTER 37 YEARS OF SERVICE TO THE CANADIAN FORCES AND DEPARTMENT OF DEFENCE. HIS LAST WORKING DAY WILL BE 05 JUN 13.
2. ROSS SHOWED UP AT RMC ON THE 10TH OF AUGUST 1975 AND GRADUATED IN MAY 1979. A YEARS NAVAL TRAINING ON THE WEST COAST PREPARED HIM FOR HIS SEA GOING CAREER ON THE EAST COAST ON ATHABASKAN, HURON, PROTECTEUR, FRASER AND EVENTUALLY COMMANDING IROQUOIS. INTERSPERCED WERE STAFF JOBS IN RECRUITING IN TORONTO, TRAINING OFFICER AT RMC, NAVAL REQUIREMENTS IN OTTAWA, DCDS, STRATEGIC JOINT STAFF, ADM POL, AND FINALLY AT CDA KINGSTON. THERE WAS A VERY LONG YEAR ON THE CCO COURSE THERE WERE ALSO A MEMORABLE 4 YEARS SPENT IN ENGLAND, FIRST AT THE JOINT COMMAND AND STAFF COLLEGE AND THEN THREE YEARS WORKING ON THE NATO STAFF IN NORTHWOOD.
3. MARRIED TO HIGH SCHOOL GIRLFRIEND JOANNE (MCBRIDE). THEY HAVE FOUR GROWN, INDEPENDENT AND SUCCESSFUL CHILDREN – SARAH, ADAM, DAVID AND IAN, AND FOUR SMALL AND VERY DEPENDANT GRANDCHILDREN (SO FAR) – EVELYN, OWEN, ALEXANDRA, AND LAUREN.
ROSS AND JOANNE HAVE PLANNED THEIR RETIREMENT WITH GREAT CARE. THEY WILL BE LIVING IN THE ELGIN AREA ON A FARM BUT WITHIN 30 MINUTES OF THEIR COTTAGES. ROSS INTENDS TO CUT FIREWOOD, WATCH CORN GROW, FISH IN THE LAKE, PLAY SOME MUSICAL GIGS, TELL STORIES TO THE GRANDCHILDREN AND TRAVEL FOR SEVERAL MONTHS EACH YEAR. JOANNE HAS PROMISED REPEAT PROMISED TO ACCOMPANY HIM IN ALL THESE ENDEAVOURS.
4. A DEPART WITH DIGNITY CEREMONY WILL TAKE PLACE ON 10 MAY 2013 IN THE RMC CADET MESS, YEO HALL, FROM 1130HRS FOR 1200HRS TO 1500 HRS, $20/PERSON.
5. ALL PERSONNEL ATTENDING OR WISHING TO PASS ALONG ANEXDOTES, STORIES AND WELL WISHES ARE ASKED TO CONTACT CAPT K.A. RALPH AT 613 541-5010 EXT 3944 / FAX 613 541-6758 / KATHERINE.RALPH@FORCES.GC.CA
SUJECT: CAPT(F), ROSS V. LAMBERT, MARS 00207
1. LE CDR ROSS LAMBERT PRENDRA SA RETRAITE APRES 37 ANNEES DE SERVICE DANS LES FORCES CANADIENNES ET AU MINISTERE DE LA DEFENSE NATIONALE. SON DERNIER JOUR SERA LE 05 JUIN 2013.
2. ROSS S'EST PRÉSENTÉ AU CMR LE 10 AOÛT 1975 ET A GRADUÉ EN MAI 1979. UN ENTRAÎNEMENT NAVAL D'UNE ANNÉE SUR LA CÔTE OUEST L'A PRÉPARÉ POUR SA CARRIÈRE EN MER SUR LA CÔTE EST À BORD DE L'ATHABASKAN, LE HURON, LE PROTECTEUR, LE FRASER ET ÉVENTUELLEMENT COMME COMMANDANT LE L'IROQUOIS. SA CARRIÈRE A ÉTÉ PARSEMÉE DE POSTES D'ÉTAT-MAJOR EN RECRUITEMENT À TORONTO, COMME AGENT DE FORMATION AU CMR, À DES BESOINS OPÉRATIONNELS NAVALS À OTTAWA, SCEMD, À L'ÉTAT-MAJOR INTERARMÉES STRATÉGIQUE, À L'ADM POL, ET FINALEMENT À L'ACD À KINGSTON. IL Y A EU UNE ANNÉE TRÈS LONGUE PASSÉE AU COURS CCO. IL A PASSÉ QUATRE ANNÉES MÉMORABLES EN ANGLETERRE, PREMIÈREMENT AU COMMANDEMENT INTERARMÉES, PUIS AU COLLÈGE D'ÉTAT-MAJOR ET FINALEMENT, TROIS ANS AU SEIN DES OPÉRATIONS DE L'OTAN À NORTHWOOD.
3. MARRIÉ À SA COMPAGNE DEPUIS L'ÉCOLE SECONDAIRE JOANNE (MCBRIDE) DEPUIS PLUS DE 37 ANNÉES, ILS ONT QUATRE ENFANTS ADULTES, INDÉPENDANTS ET PROSPÈRES – SARAH, ADAM, DAVID ET IAN, ET QUATRE PETITS-ENFANTS (À DATE) TRÈS DÉPENDANTS – EVELYN, OWEN, ALEXANDRA, ET LAUREN.
ROSS ET JOANNE ONT PLANIFIÉ LEUR RETRAITE DANS TOUS SES DÉTAILS. ILS VIVERONT DANS LE SECTEUR D'ELGIN SUR UNE FERME ET À 30 MINUTES DE LEUR CHALETS. ROSS A L'INTENTION DE COUPER DU BOIS DE CHAUFFAGE, OBSERVER LA CROISSANCE DU MAÏS, PÊCHER AU LAC, PARTICIPER À QUELQUES CONCERTS MUSICAUX, RACONTER DES HISTOIRES À SES PETITS-ENFANTS ET VOYAGER PLUSIEURS MOIS PAR ANNÉE. JOANNE A PROMIS, BIEN PROMIS, DE L'ACCOMPAGNER DANS TOUS SES PROJETS.
4. UNE CÉRÉMONIE DE DÉPART À LA RETRAITE AURA LIEU LE 10 MAI 2013 DANS LE MESS DES CADETS DU CMR, YEO HALL, DE 1130HRES POUR 1200HRES À 1500 HRES, 20$/PERSONNE.
5. TOUT PERSONNEL PARTICIPANT OU DÉSIRANT CONTRIBUER DES ANECDOTES, HISTOIRES ET SOUHAITS SONT PRIÉS DE CONTACTER CAPT K.A. RALPH À 613 541-5010 EXT 3944 / FAX 613 541-6758 / KATHERINE.RALPH@FORCES.GC.CA