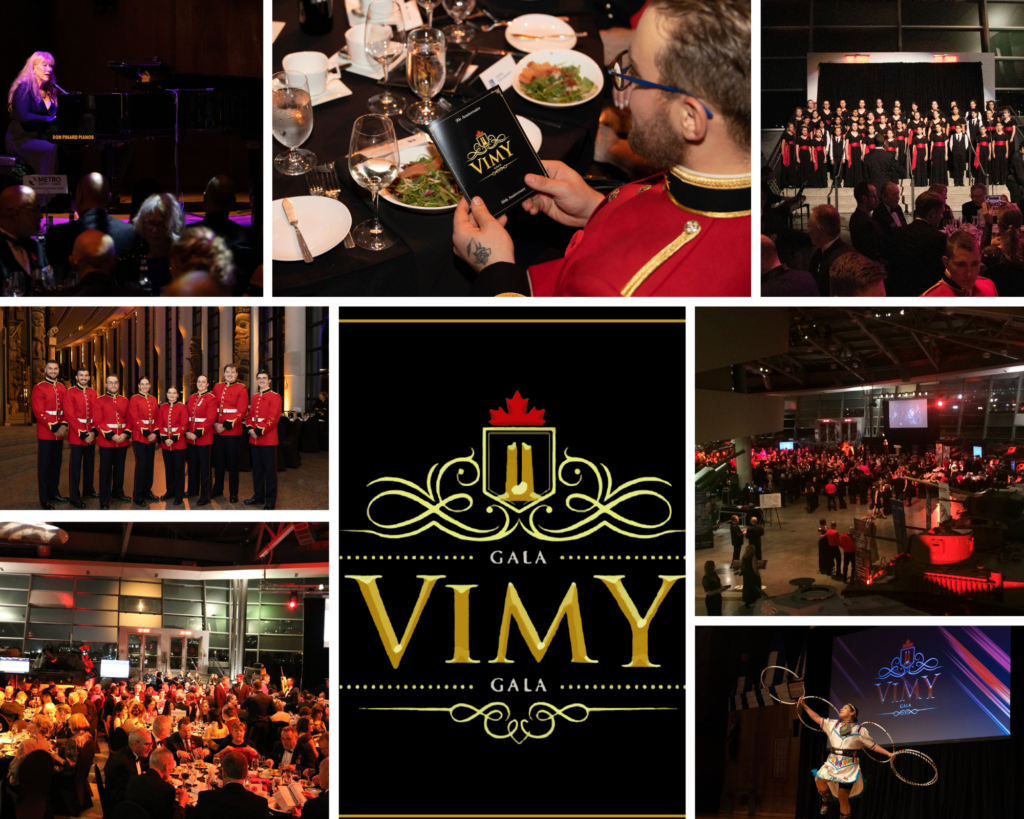 The Royal Military Colleges of Canada Alumni Association is proud to sponsor the upcoming Vimy Gala 2023 on 8 November at the Canadian War Museum
Celebrating its 31st edition, the Vimy Gala has a reputation for being an exclusive defence and security recognition gala, annually bringing together Senators, Members of Parliament, foreign dignitaries, senior public servants and general and flag officers of the Canadian Armed Forces as well as the business community to remember and honour Canada's fallen heroes and celebrate the lifelong accomplishments of outstanding Canadians in security and defence.
As a member of Canada's defence and security community, RMC Alumni Association is proud to sponsor the 31st edition of the Vimy Gala. The Vimy Gala promotes a sense of national pride, unity, and gratitude for the contributions and sacrifices of our military personnel. These are values that we share.
RMC Alumni Association's participation in the Vimy Gala is part of our commitment to preserving and honouring the legacy of our Veterans and current and future Armed Forces members, most of whom are our members.
Alumni and other fellow guests are cordially invited to drop by and visit with us at our table at the Gala where we are hosting alum Christyn Cianfarani, President and CEO of the Canadian Association of Defence and Security Industries (CADSI).
Ambassador Jacqueline O'Neill Vimy Award Laureate 2023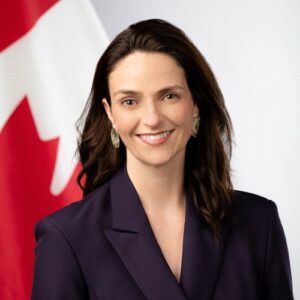 The Conference of Defence Associations Institute is happy to announce the 2023 Laureate of the Vimy Award, Jacqueline O'Neill, Canada's first Ambassador for Women, Peace and Security. The award celebrates significant and outstanding contributions to Canadian security and defence and to the promotion and preservation of Canadian democratic values. Ambassador O'Neill will be honoured at the Vimy Gala.
Ambassador O'Neill's nomination stood out in many ways. Dozens of letters of support were received from across Canada and from Bangladesh, Sri Lanka, Pakistan, Sudan, Geneva, London, Washington, and New York.  Ambassador O'Neill is a trusted voice that many turn to for advice, advocacy, and action. With her combination of diplomatic skills, operational experience, and ability to form personal connections, she influences collaboration even in the most challenging and contested spaces.
Ambassador O'Neill's work to advise on integrating gender perspectives and increase women's participation in peace and security efforts contributes in a significant way to bridging the divide between government and those around the world on the frontlines of conflict and insecurity.