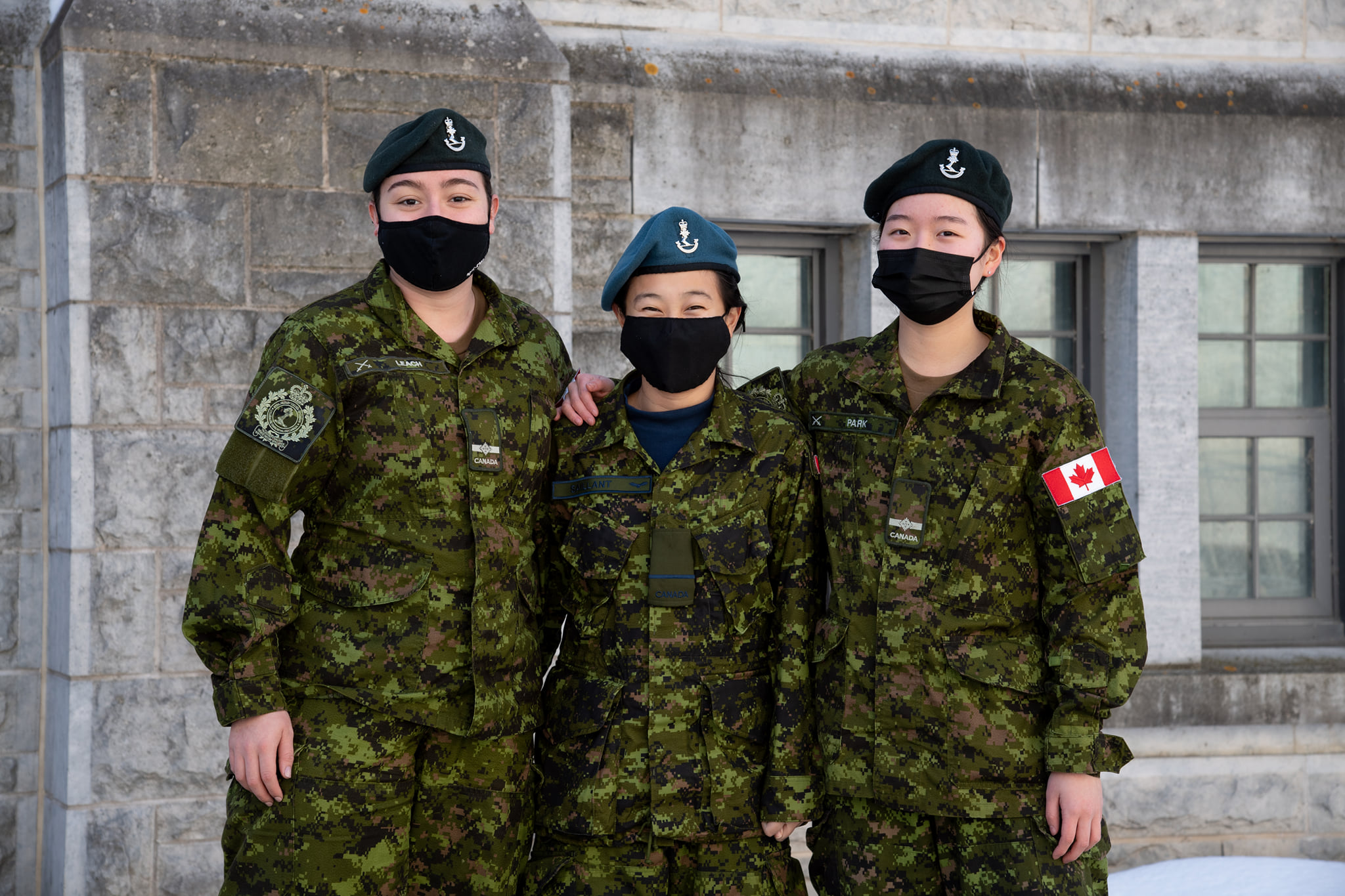 For the first time in nearly two years, the entirety of the RMC student body was on the peninsula. Braving a cold winter's day, RMC Naval and Officer Cadets attended classes, collected their uniforms, and helped peers who may or may not have forgotten how to find their way around the academic buildings.
With a high vaccine (and booster) acceptance rate, strict adherence to public health measures, and a flexible and dynamic military and civilian staff, RMC continues to work towards ensuring the safety of its community, and the greater community of Kingston. The future is bright for the Classes of 2022, 2023, 2024, and 2025!
#TruthDutyValour
---
Pour la première fois en deux ans, toute la population étudiante du CMR était sur la péninsule. Bravant une journée d'hiver glaciale, les élèves-officiers et les aspirants de la marin du CMR ont suivi des cours, récupéré leurs uniformes et aidé des pairs qui ont peut-être oublié ou non comment se repérer dans les bâtiments.
Avec un taux élevé d'acceptation des vaccins (et doses de rappel), un respect strict des mesures de santé publique et un personnel militaire et civil flexible et dynamique, le CMR continue de travailler pour assurer la sécurité de sa communauté et de la grande communauté de Kingston. L'avenir est prometteur pour les promotions 2022, 2023, 2024 et 2025 !
#VeriteDevoirValliance
Photos: S1 Lisa Anne Sheppard; A/SLt Louis "Jack" Murphy
RMC Public Affairs| Affaires publiques du CMR