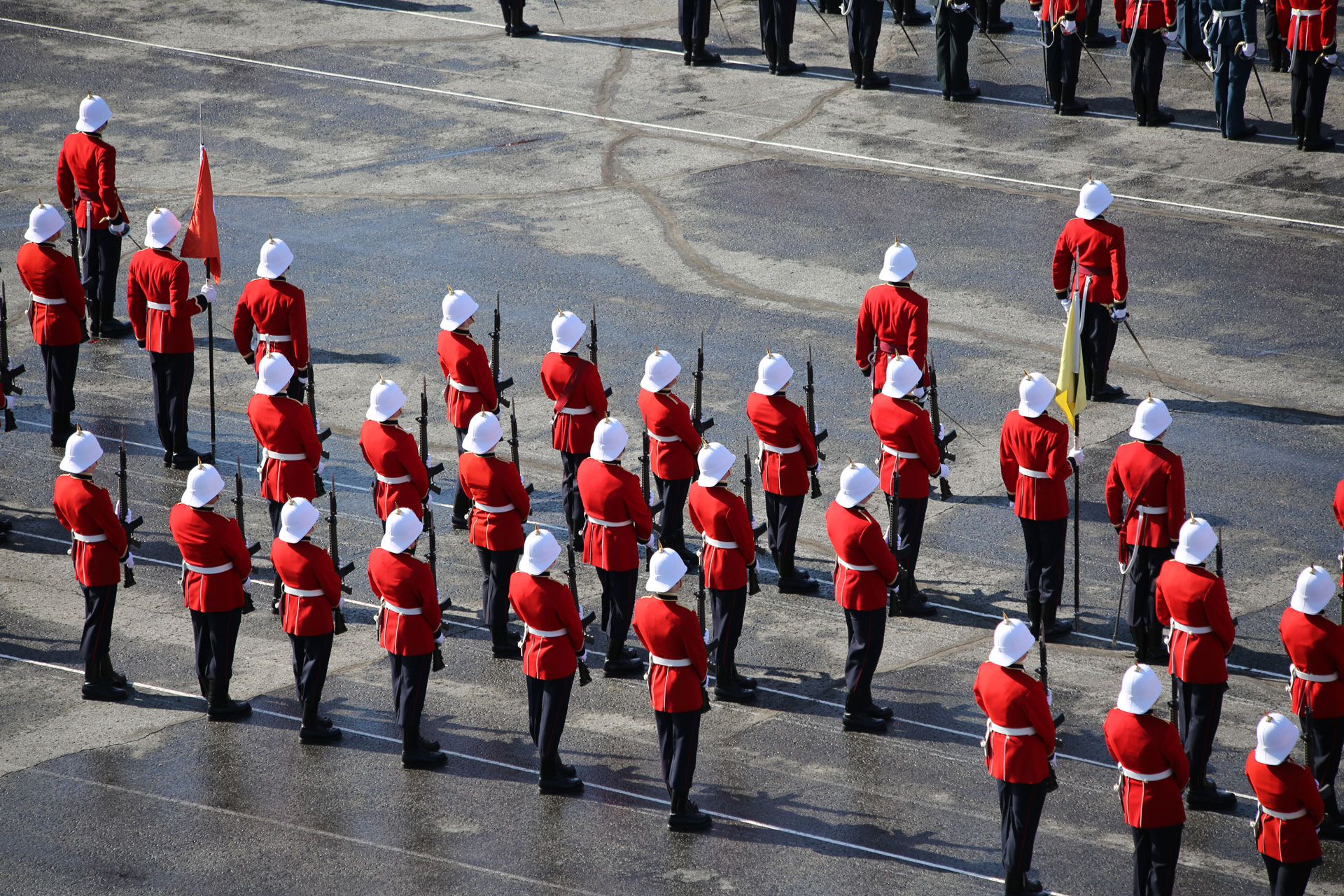 To: Webmaster@navalandmilitarymuseum.org,
It has come to light only very recently that our office here at the RMC Protestant Chapel has in its possession the former Royal Roads Military College ships bell. Upon my arrival to Kingston last summer I inquired as to its origins with no success. The bell is unmarked and my immediate two predecessors were not aware of its origins, nor how it was that the RMC Protestant chapel came to own it.
It was through sheer luck that we discovered that the bell is in fact the former RRMC bell – Capt Sandra Reibin, a staff member here at RMC saw the bell in our little chapel and was astonished to read her name on it – her parents had her baptized in this bell in 1979 while her father, a retired CWO, was on staff at RRMC Victoria. The exact circumstances on how the bell was donated to the RMC are a mystery although it is easy to surmise that it made its way here upon the RRMC closure a few years ago.
I have now been informed of your Naval Bells webpage with its searchable feature. At this time, I would like to recommend to you that since the bell has now resurfaced, that its information be entered onto your webiste. My office is willing to work with you on this and enter into your database the name of all those who appear on the bell.
At this time I would like to thank Ms. Victoria Edwards – it is through her diligence and initiative that this later information came to me.
Please advise.
Patrick Lublink
Major
Protestant Chaplain
Royal Military College of Canada
Kingston, ON
(613) 541-6000
Patrick Lublink
Padre
webmaster wrote:
Thank you for the information about the bell, Major Lublink –
I would be happy to include the information about the names on this bell, and its location, on our museum web site.
Please supply me with a list of the names and christening dates inscribed on the bell. Also indicate if the names are in columns, how many columns there are, and which names/dates feature in which columns. The actual bell inscription is also required i.e. if it is inscribed 'RRMC', (or whatever the inscription may be), and the date range.
I will also need photos of the bell, front and back, for my files. Care should be taken to photograph the bell in such a manner that the individual names can be read fairly easily. This is in order that people who have an interest in the bell can at the very least receive a good image of it.
Are individuals whose names are inscribed on the bell able to come and see it? The reason I ask is that once the names are on the web site, you may find that you get people for whom it has significance wanting to photograph it, visit it with their families and loved ones etc.. I am sure you will be sensitive to such requests, as we are, and do whatever is feasible in order to satisfy their interest.
Thank you
Clare Sharpe
Museum Administrative Assistant/
Webmaster/Volunteer Coordinator
Tel. (250) 363-4312