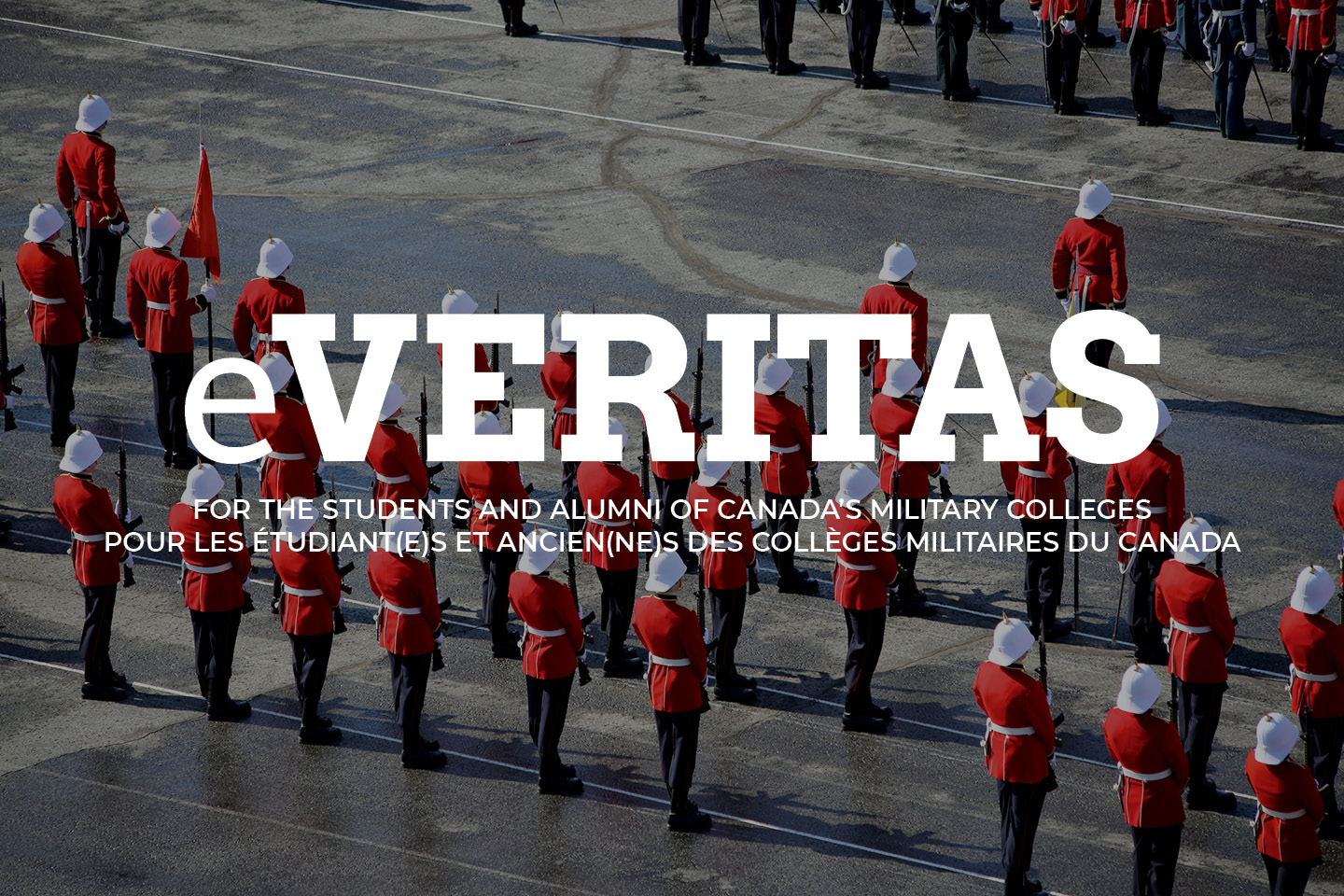 25366 Mike Shewfelt recently had the opportunity to sit down with G1628 Maj John Grodzinski, Associate Professor in the College's Department of History.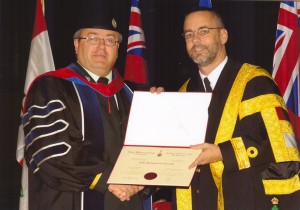 e-Veritas: Sir, what were your expectations upon coming to teach at the College…?
Maj John Grodzinski: I really didn't know what to expect as I had never taught in an academic environment before. While teaching at the university level shares some similarities with instructing on a military course, the workload and expectations, from an academic perspective, are considerably different.
Although I was aware of the four pillars that Cadets were expected to complete, I had little idea of the challenges they imposed. Time is at a premium at the College, particularly for those students in some of the more demanding programmes, and I am often amazed and impressed by those cadets who can balance a busy academic schedule with military training, intramural or varsity sports, and, in some cases, bar positions.
e-Veritas: What are some of the highlights of your time at the College, both the good and the bad…?
Maj John Grodzinski: My experience at the College has been very good. Certainly there are times where a failure to complete their work on the part of my students or some annoying aspect of College administration bothers me; however, this is a great place to be, a wonderful unit to serve in. My favourite experiences have been on field trips, whether they are visits to museums, battlefield tours or at competitions with the varsity fencing team, that provide an opportunity to better know the cadets and to discuss coursework in a different environment.
e-Veritas: What do you like about working with the Cadets…?
Maj John Grodzinski: I enjoy the spontaneity and energy of the Cadets. They have such energy and they demonstrate a knack for getting themselves into unique problems. Following their progress as they mature through four years of their studies and training is rewarding. During that time, you witness the changes in a group of young adults, who, at one point, seemed incapable of doing anything right, and who now display a sense of confidence and a basic understanding of leadership that demonstrates they are ready for the first challenges of commissioned service.
As I was not a Cadet and my studies here were at the graduate level, I had a lot to learn about College culture. My wife, who is a College graduate, and some of my friends who attended the College, provided great help in understanding the nuances of Cadet life. However, my perspective has changed considerably when my son joined the Cadet Wing. Suddenly, FYOP, the obstacle course, the demands of the academic year, parades, parties, PT tests, varsity sports and summer training took on a new meaning. Since my wife and I encourage our son to bring his friends home with him on those rare weekends he can visit, I've also gained a better appreciation of Cadet life.
e-Veritas: Do you have any advice that you would share with the Cadets…?
Maj John Grodzinski: Enjoy your time at RMCC as your experience at the College will guide you through your life and career. Study hard, read often, think, develop your writing and speaking skills and challenge yourself always.
For a look at other professors that e-Veritas has highlighted in the past, click here.