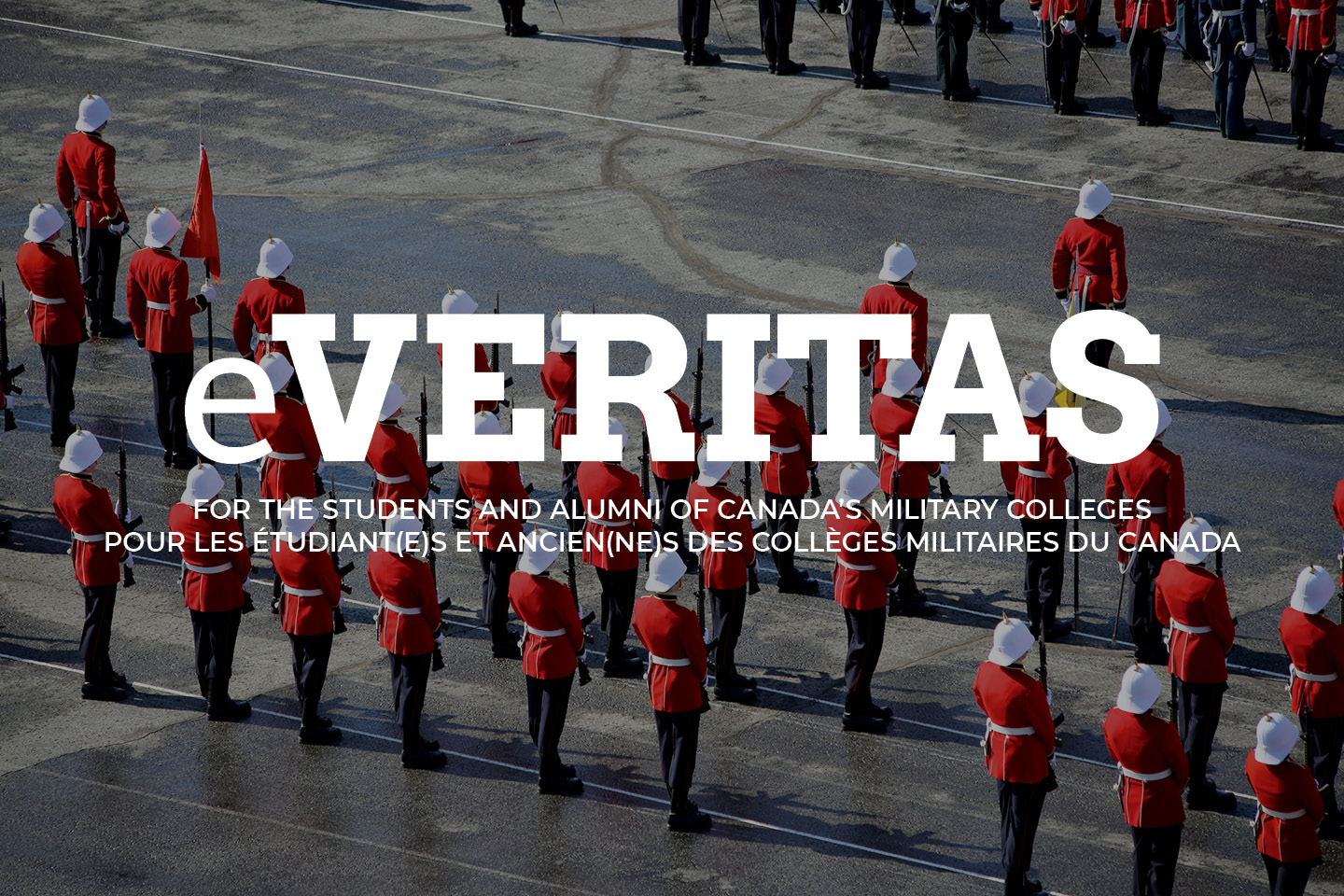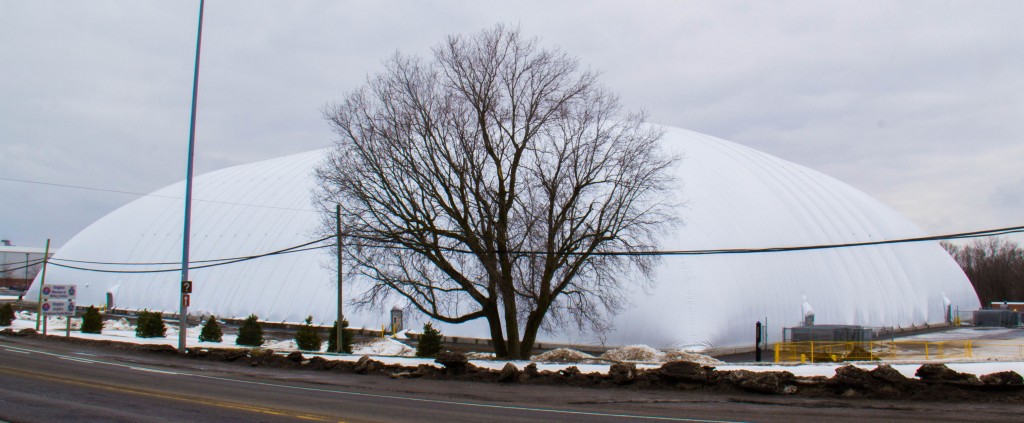 Click, click on photos for better viewing
Dome restoration making progress
Resurrecting the dome continues to be a high priority. Weather permitting over the past week or so work crews were spotted working hard to make the necessary repairs and clean-up. The process to re-inflate it started this past Friday afternoon. By Sunday from outward appearances it looked fine. However, looks can be deceiving.
The dome suffered tears to the fabric at three corners of the facility. The tears were repaired by the contractor that built the dome.
Director of Athletics, Darren Cates when asked for an update: "We were informed by CFB Kingston that the KMCSD ("the dome") will not be available until 1 Feb 2014. This is truly unfortunate, albeit understandable considering the damage and weather conditions."
Over the next few days an inspection team will be looking for damage to the dome's lighting, electrical system and some sports equipment.
The main RMCC concern at this time is what, if any impact this has on the PE & sports programs.
"This now impacts on a number of programs including physical education classes, intramurals, varsity teams and morning squadron PT. We are working on finding alternate arrangements while the dome is not available."
At various times, there were about 90 people at a time working on ice and snow removal.
In the meantime, the college has been able to "rent" time at another Dome which at another part of the city which will help alleviate the lack of space to run the PE& sports programs.
Recent article on the collapse of the Dome
_________________________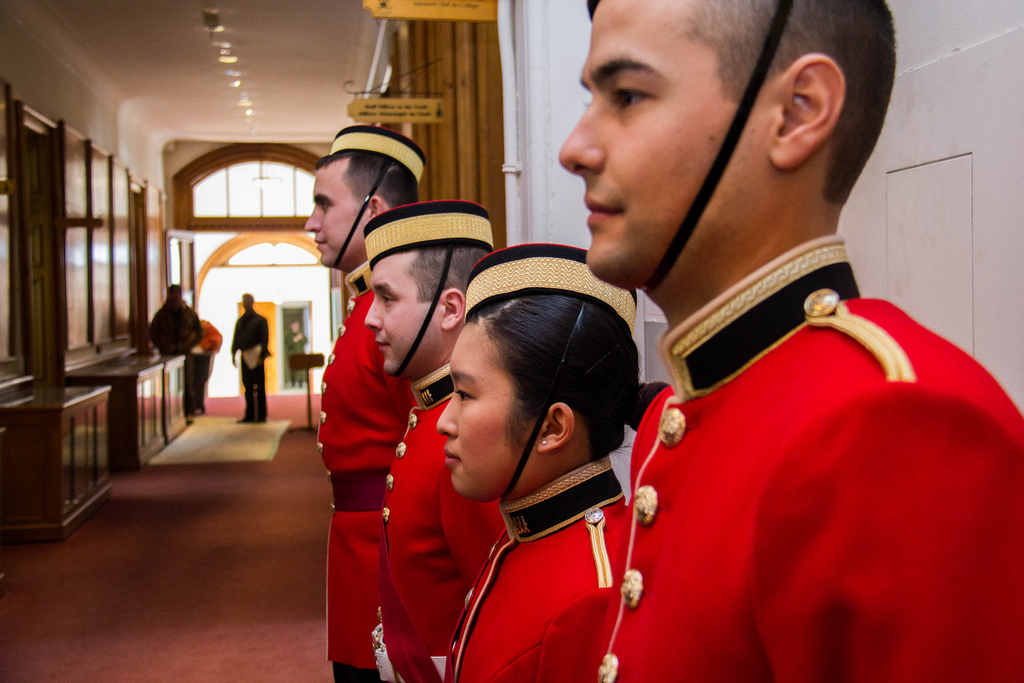 4 Cadets Receive Their Commission
Commandant, BGen Al Meinzinger had the pleasant tasks to award four commissioning scrolls last week at the Memorial Staircase located in the central tower of Mackenzie Building.
A number of family, friends and college staff were on hand to pass on congratulations and well wishes. The recently minted officers are:  Marten Budnikas 25976 7 Sqn; Lisa Choi 25795 9 Sqn; Esteban Simard 25666 8 Sqn; and Christopher MacKnight 25917 9 Sqn.
We wish them well as they move on to the phase of their CF careers.
Click, click for better viewing
_________________________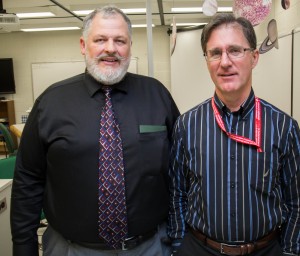 The Physics Department held an informal get together for their Technical Officer, Orest Koroluk in Sawyer Buidling last Thursday, January 9th. Orest is retiring this month. He has been a major presence around the college for a number of years not only in the Physics Department but a regular with the RMCC Brass & Reed and the Stage Bands for many years.
Pictured above with Orest (L) is Dr. Michael Stacey Department Head.