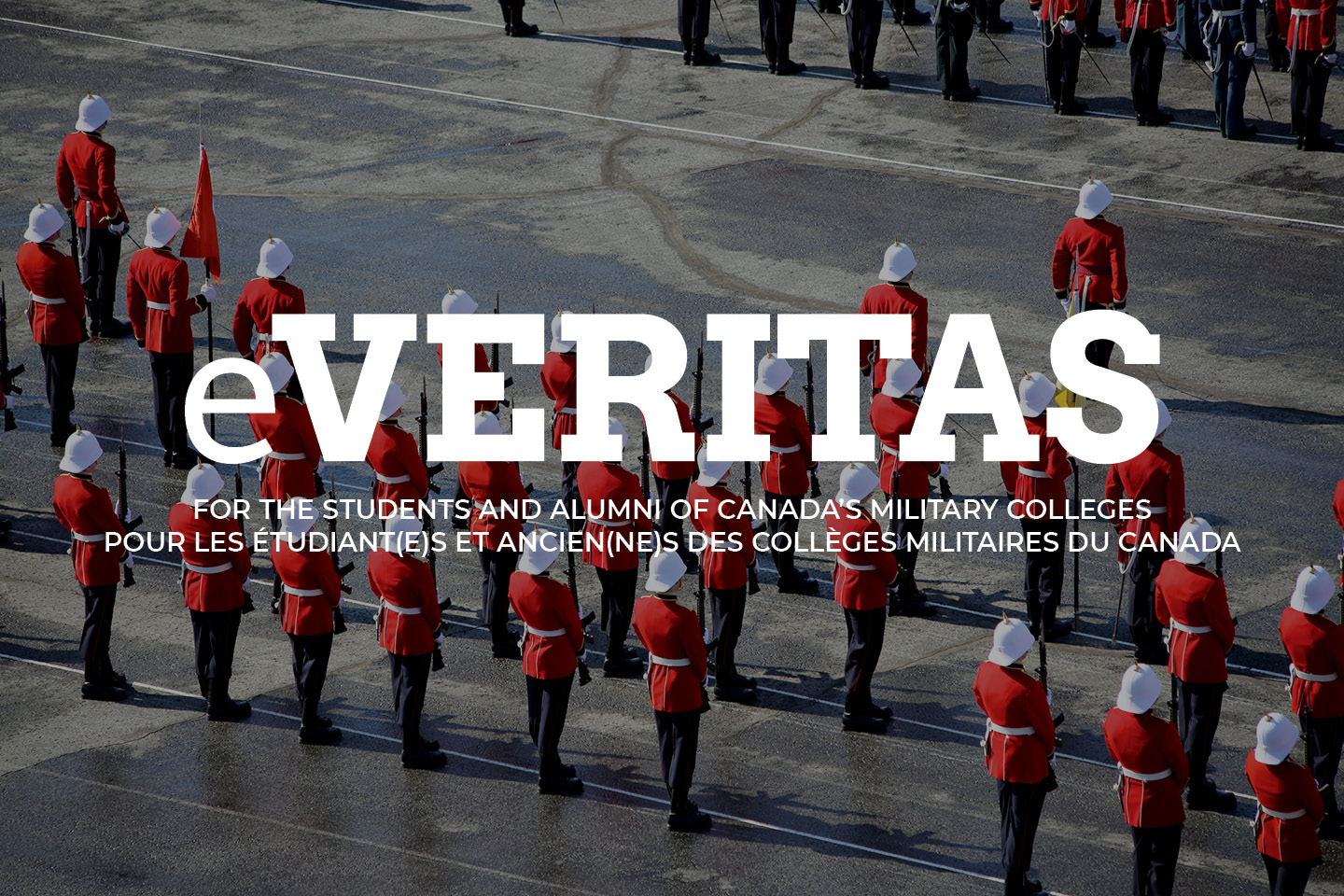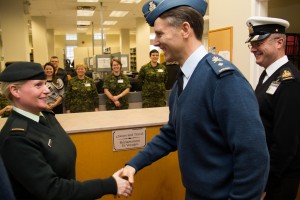 On Tuesday 14 Jan 14, BGen Meinzinger accompanied by College Chief Warrant Officer, Keith Davidson paid a special visit to the College Orderly Room, not for the purpose of conducting personal business, but to surprise Cpl Renee Gauthier, an RMS Clerk employed in the Claims section at the COR.
With her colleagues looking on, BGen Meinzinger had the pleasure of presenting Renee  with her Appointment to rank of Master Corporal in recognition of her hard work and outstanding potential as a Junior Leader.  (click on photo for better viewing)
Congratulations to newly Appointed Master Corporal Renee Gauthier !
***
More layoffs at Royal Military College
***
Officer Cadets Stepping Up to the Mic!
26659 OCdt (II)Danielle Andela
This January 15th TGIT, a special event took place in the Royal Military College of Canada mess! The College's second Open Mic Night was a huge success with Officer Cadets from all years of the College stepping up on stage and dazzling everyone with their voices and musical talent. Special guest Gord Sinclair of The Tragically Hip also stopped in to spend time with the Officer Cadets. The mess was packed with people who had come out to see the College's talent and everybody is eagerly awaiting the next chance to show off their skills and enjoy the music.
The following is a statement by OCdt(26625) Ratushniak (photo left) as one of the participants in the RMC Open Mic Night: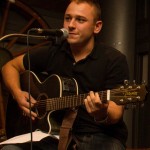 I've been involved in music since I was about six years old. That's when I started playing piano. I have my level four in the Royal Conservatory of Music but I quit when I was thirteen or fourteen. I wanted to play guitar instead. I started playing guitar about nine years ago, I think I was fourteen. I also played alto sax from grade seven to twelve in the high school band.
I'm not really sure what actually draws me to the open mic nights. I love music and I love hearing other people play and sing too. I also really like to collaborate with people when playing. Playing with Claire Matlock and Stephen Mckeon was great; they've both got tremendous voices. Playing with Foster was a lot of fun too. He's a great guitarist, and with him not singing it forced me to sing, and well, that's one thing I'm never really confident in. Maybe that's why I usually need a couple shots of liquid courage before heading onto the stage.