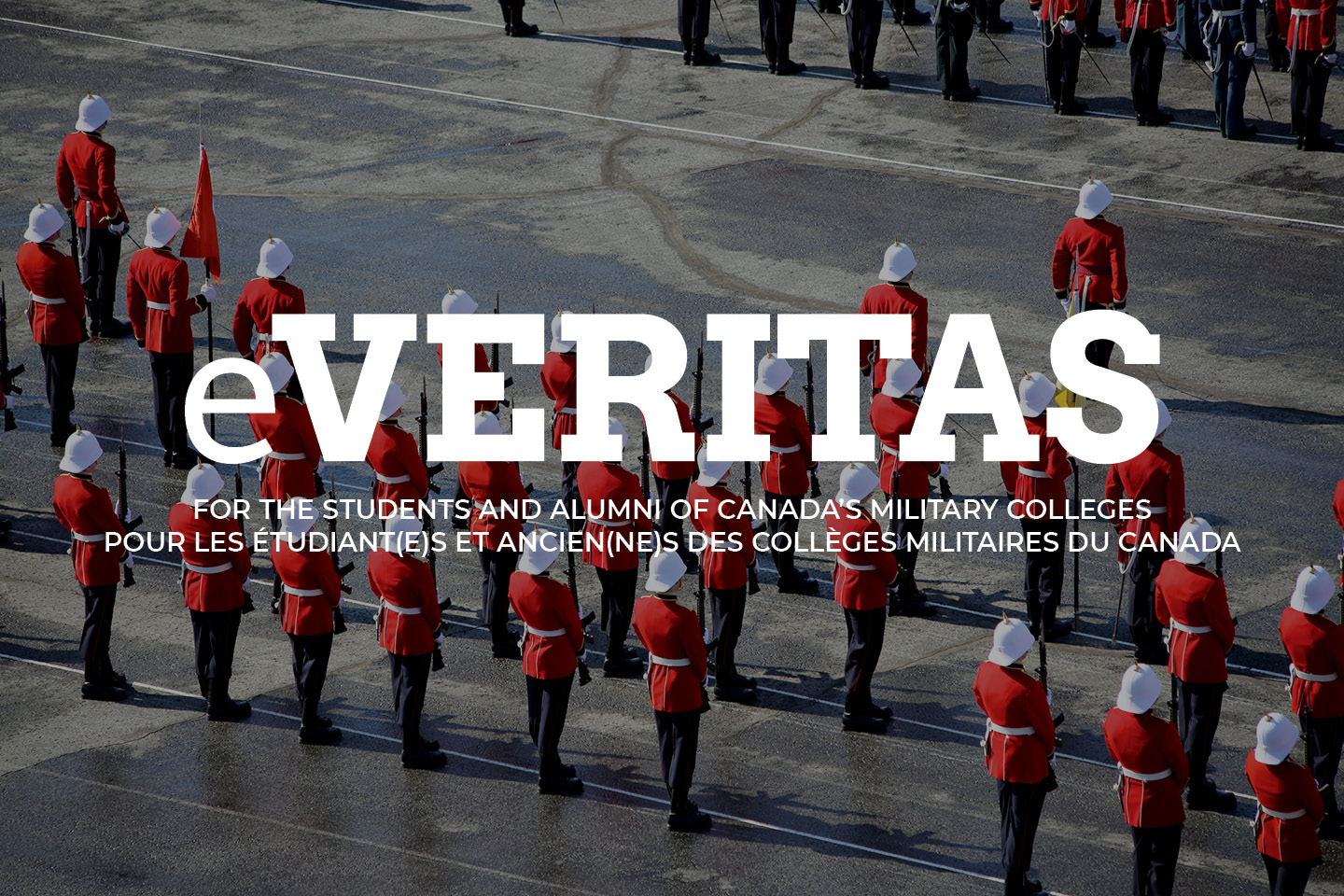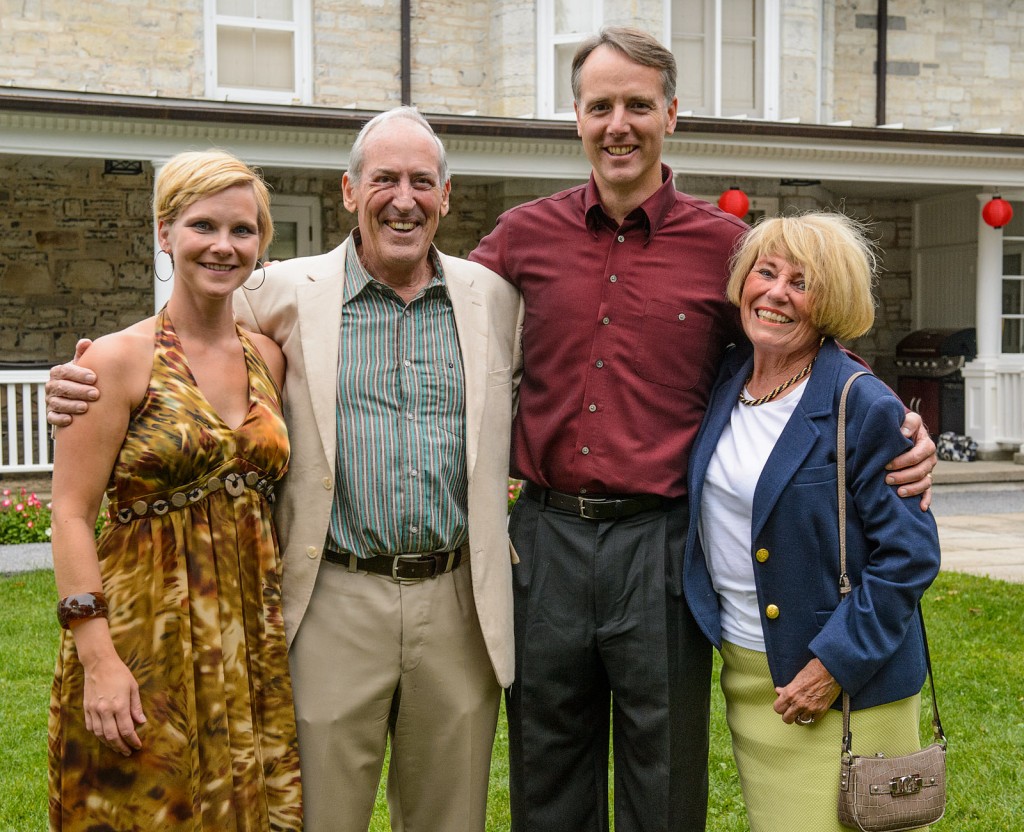 Commandant's Garden Party
By: WJO – Photos by Brad Lowe
Brigadier-General Alexander Meinzinger & Mrs Joy Meinzinger hosted the annual Garden party on the grounds at the Commandant's Residence – Wed 10th Sept.
The relaxed / friendly event was well attended by a combination of: select senior cadets; current & former military & civilian college staff; business leaders from the local community; at least two politicians running for Mayor City of Kingston in the election next month; Hon. Peter Milliken (former Speaker of the House of Commons) who has been a regular attendee of this event for the past number of years was spotted obviously enjoying himself.
Finally, very special guests were representatives from United Arab Emirates who happened to be visiting the college on a three day formal visit. Their availability to attend this Garden Party was especially fortuitous and added a special global engagement dimension to the festive afternoon.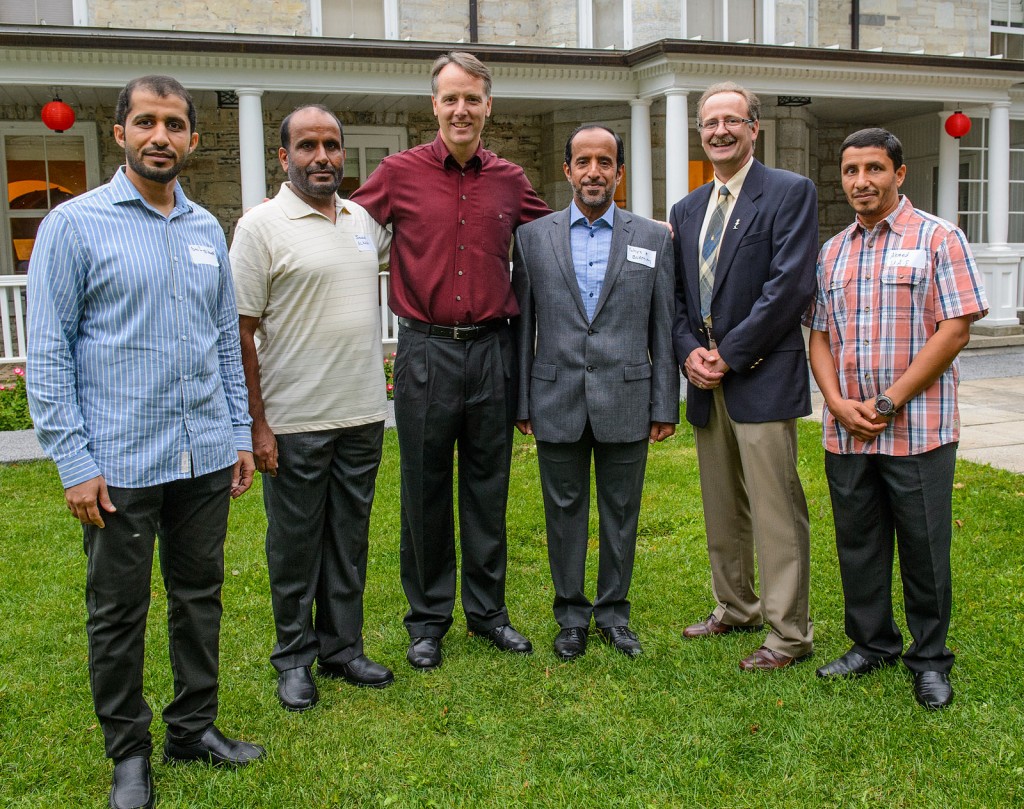 More photo from the Garden Party Here
***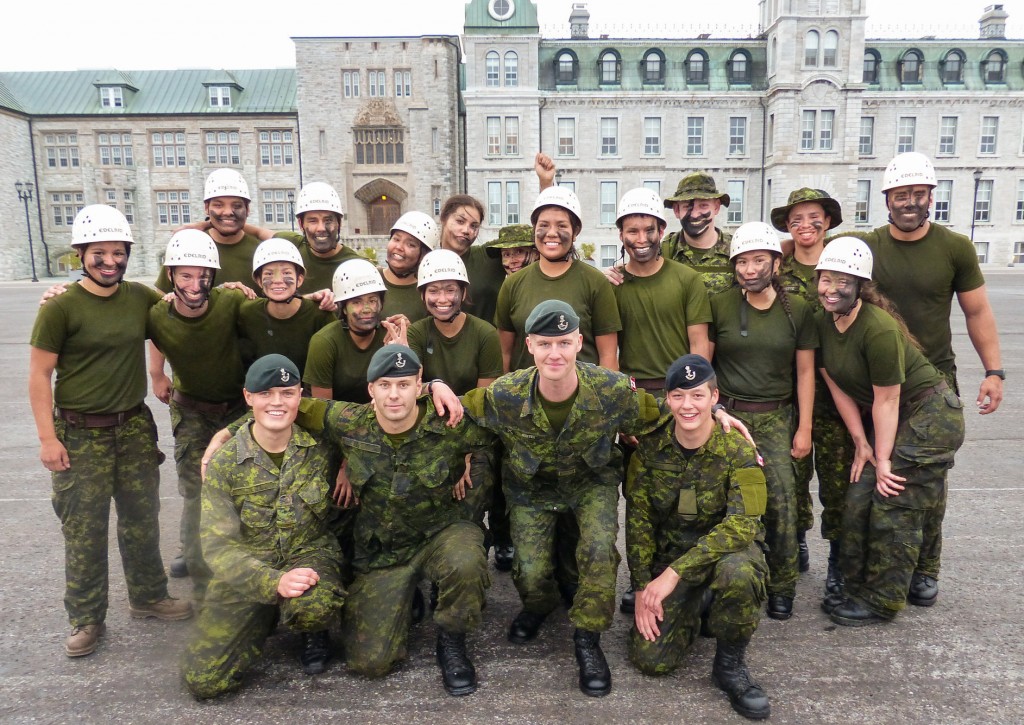 ALOY cadets – trailblazers for 2014 Obstacle Course
Article by WJO – Photos by – Victoria McCormack
The first test for the current obstacle course was carried out by Aboriginal Leadership Opportunity Year (ALOY) cadets.  Every year the course must be checked out – mainly for safety and the degree of difficulty.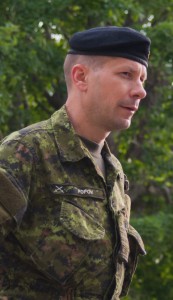 The whole event was carefully observed by 19944 LCol M.N. Popov CO Trg Wg/DCdt (photo left by Curtis Maynard). "The ALOY effort could best be described as a ferocious, determined and enveloping assault on the obstacles – over, under, around and through all obstacles, with all challenges met. No one quit. All candidates finished successfully as a group, and there were some great examples of personal drive, fitness, and above all teamwork throughout."
The 1995, Royal Roads graduate witnessing his first RMCC obstacle course set-up added: "It was an impressive showing, made all the more impressive by the well-run, synchronized and co-ordinated efforts of the obstacle course staff led by 24424 Capt Brendan Kilburn. During the negotiation of "The Ditch" and the Cargo Net, the ROTP FYOP OCdts playing soccer for FYOP PT on the sports fields halted their games, and lined the course to cheer their ALOY comrades along. Quite frankly, the atmosphere was electric, a barely-restrained wave of teamwork and pride and spirit."
Course time before bonuses and penalties was 1hr, 11min and some seconds. After bonuses and penalties, the time was 1hr, 9mins and some seconds – the ALOY team negotiated the obstacles so well that they earned 88 bonus seconds dropped from their time.
The course was extremely well done, on the part of both the competitors and the organizers. There were no injuries, no damage, all obstacles worked in function, time and space as intended, and the spirit of accomplishment was tangible.
Next up was the final check by the IV Years, Commandant, Principal and other staff members.
***
 Zoo therapy Initiative from the PAG a big success here at RMCC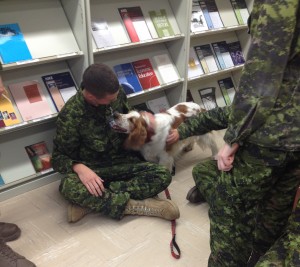 On Wednesday September 10, the Peer Assistance Group (PAG) provided the FYOP candidates with an opportunity to meet with two therapy dogs from St. John's Ambulance. The two dogs, Rufus and Dakota, spent the lunch hour in the library meeting and playing with many RMCC FYOP cadets as well as with some of our German Exchange students.
Rufus, a Welsh springer spaniel, kept the staff and students on their toes as he enjoyed touring the entire library, while Dakota enjoyed spending his time laying in one place so that he could being petted and fussed over by as many cadets as possible.
The St. John's Ambulance Therapy Dog program typically sees the dogs and their owners going to hospitals and nursing homes to help the patients there, and more recently they have been invited to St. Lawrence and Queen's University, as well as RMCC, to bring this unique stress relief to students and staff alike. In all, there were 25 cadets who took advantage of this opportunity to take, as they describe, a "mental stress break."
The response from all those involved was that it was a very enjoyable experience which allowed them to feel a little more at home, and reminded them of the world outside the RMCC fence. PAG plans to continue this program by bringing in more therapy dogs during the more stressful time periods of the academic year in hopes that it will provide officer cadets with some relaxation to help them through the struggles of the RMCC program.
***
Le projet de zoo thérapie concocté par GAP, un franc succès, ici, au Collège
Le mercredi 10 septembre, le Groupe d'Assistance aux pairs (GAP) a fourni aux candidats du POPA l'occasion de rencontrer deux chiens de thérapie de l'Ambulance Saint-Jean. Les deux chiens, Rufus et Dakota, ont passé l'heure du dîner à la bibliothèque et ont joué avec de nombreux cadets du CMRC ainsi qu'avec certains de nos étudiants allemands en échange.
Rufus, un springer spaniel Gallois, a gardé le personnel et les étudiants sur leurs orteils car il aimait visiter la totalité de la bibliothèque, tandis que Dakota a apprécié passer son temps en un seul endroit afin qu'il puisse se faire caresser et choyer par autant de cadets que possible.
Le programme de thérapie avec les chiens de l'ambulance St Jean voit généralement les chiens et leurs propriétaires aller dans les hôpitaux et maisons de soins infirmiers pour aider les patients là-bas, et plus récemment, ils ont été invités au Collège Saint-Laurent et à l'Université Queens, ainsi qu'au CMRC, afin d'apporter cette unique moment de soulagement du stress pour les étudiants et le personnel. En tout, 25 élèves ont profité de cette occasion pour prendre, comme ils décrivent, une «pause de stress mental ».
La réponse de l'ensemble des personnes, c'est que c'était une expérience très agréable qui leur a permis de se sentir un peu plus à la maison, et leur a rappelé le monde à l'extérieur du CMRC. Le GAP prévoit de poursuivre ce programme en apportant plus de chiens de thérapie durant les périodes plus stressantes de l'année scolaire dans l'espoir qu'il fournira aux élèves officiers une certaine relaxation pour les aider dans les difficultés du programme du CMRC.
***
Final note for the week … Battle of Britain not forgotten in Kingston
A ceremony to commemorate the memory and sacrifice of allied participants in a pivotal air battle of WWII was held in Kingston's City Park, Sunday 21 Sep.
Commandant RMCC, BGen Al Meinzinger was the officer presiding over this local Battle of Britain Ceremony which was also held in a number of other communities nationwide.
A good number of staff and cadets from the college took part.