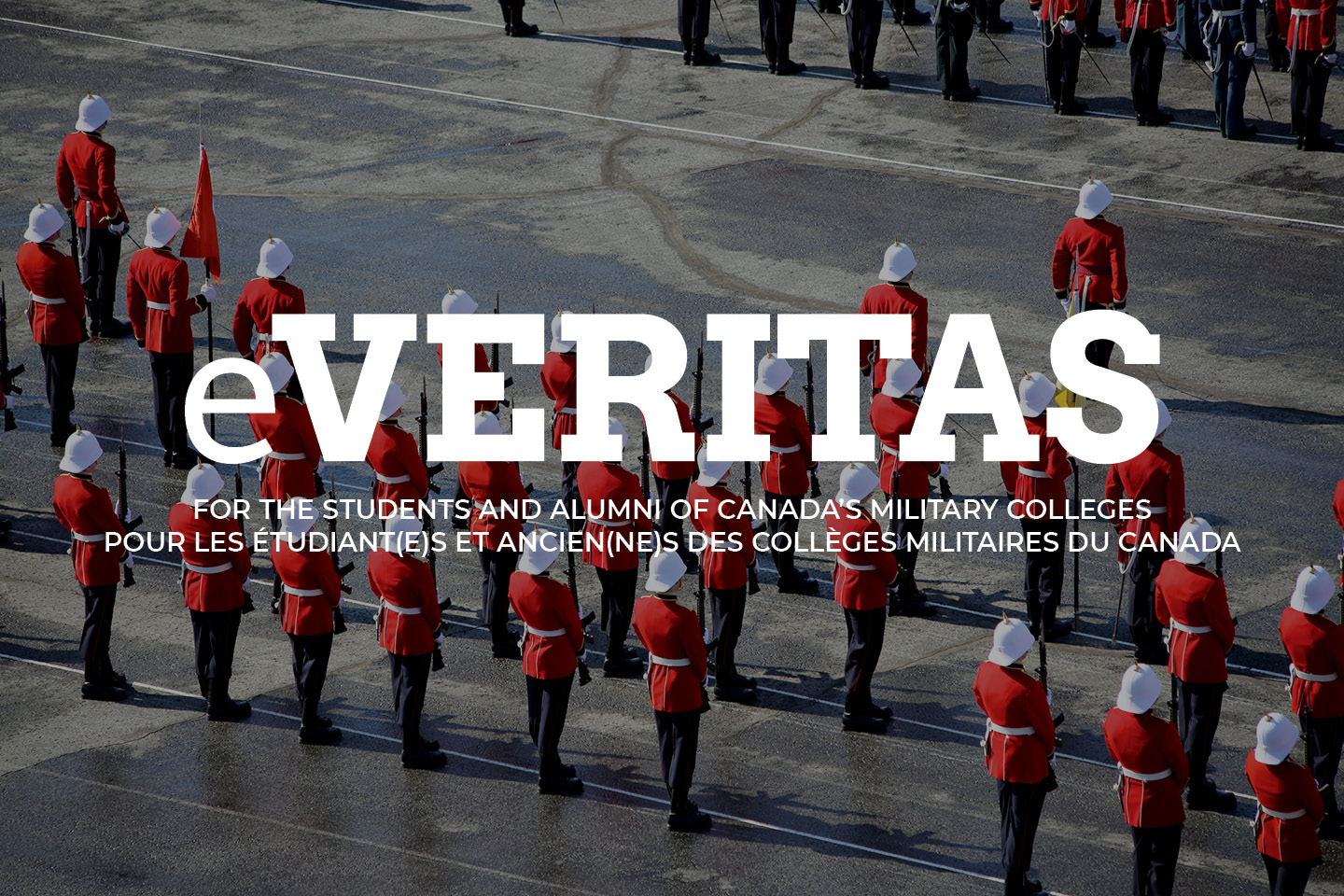 Corporal Paul Bradley – OUA East First Team All Star
Paladin hockey star – winner on the ice / classroom and with PWOR
By: WJO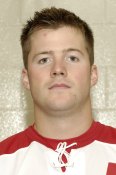 Paul Bradley has emerged as one of the top OUA hockey players. The III Year, Corporal Reservist with The Princess of Wales Own Regiment (PWOR) cracked the 100 point career plateau with 17 goals and 22 assists this past season good for 39 points. In his rookie year he was 9 and 17 followed by an impressive 19 & 18 mark in his sophomore campaign. A grand total of 102 OUA career (league games) points! Pretty impressive! His on ice performance has earned him a "first" team OUA All Star selection.
Don't be misled by his offensive stats believing that he is just a one way player. Paul is a powerful forward, a natural goal-scorer but he is also very gritty – especially in the corners. As impressive as the 102 points are, he has also accumulated 126 penalty minutes in the same time span which confirms how he plays the game – tough.
Early Years
Paul was born in February, 1984 in Kingston (KGH) immersed in hockey from the very beginning. The family moved around a fair bit when Paul was a lad. He started his minor hockey in Sarnia, Ontario under the tutelage of the "Hunter brothers" (London, Ontario – OHL fame); played for three seasons in the Detroit, Michigan area before finally settling down in Calgary for his Bantam and Midget years with the Royals minor hockey organization
Paul was consistently courted by WHL scouts to play at the Major Jr. "A", however, because his original goal was to play at the college NCAA level, he never seriously pursued the Tier I route. He elected instead to play his Junior hockey at the Tier II level. Consequently, he toiled in the Alberta Junior Hockey League for three seasons – two with Olds Grizzlys and one with Canmore Eagles. A top performer and among the leading AJHL point getter all three years!
A number of NCAA Division I teams showed genuine interest in the smooth skating forward along with a handful of CIS hockey playing universities. It is fair to say he seriously considered "offers" (north and south of the border) from at least six different schools before deciding on RMC.
Why RMC?
Most readers will be aware that for better or for worse RMC embarked on a path to use Reservists on their varsity sports teams about six years ago. John Haggis a goalie was the first; he was followed by Trevor Oriss the next season; a year later the team was comprised almost with as many "non-cadets" as there were cadets. Many suggested, a good plan quickly going to hell in a hand-basket.
Thank goodness, sanity and wisdom prevailed. Things have changed – a maximum of seven "non-cadets are now permitted to play on the team. Reservists enrolled in Continuing Education classes are now augmenting just about every varsity team at RMC. The hockey team has benefited by being competitive (10 wins this past season). For the other teams there have been no tangible positive results to date.
During this time period, 20771 Keri Kettle (RMC '97) was the Head Scout for the Paladins. Keri worked tirelessly to make RMC not only competitive but a winner. He has impressive credentials – a proud Ex cadet; a love of the College; and a passion for hockey. Combine these with a sharp mind; a high energy level and a very pleasing personality. This was a combination that brought on-ice success in a relatively short time frame.
Paul Bradley came to RMC because of the efforts of Keri Kettle. "Keri actively recruited me; he spelled everything out, including ROTP; RETP and Reservist options. For personal reasons, I chose the Reservist route."
Paul enrolled in the PWOR just over three years ago and in that time he has served "in uniform" over the past couple of summers; one night per week and a number of weekends during the course of the year. He has trained in: Kingston; Petawawa; Meaford; and Borden. A testament to his efforts is that he has made it to the rank of Corporal in pretty well minimum time.
According to PWOR, Sergeant Don Gebhardt who happens to be the son of Major (ret'd) Jim Gebhardt former RMC, Director of Athletics, "Corporal Bradley is one of a number of RMC varsity athletes serving with our Unit, he stated. "He shows good potential and is a natural leader. It is too bad that the majority of our weekend training conflicts with the hockey season – we don't get to see him much in a training environment," according to the 23 year Canadian Forces veteran. "From what I've observed, these athletes for the most part have been a credit to the Unit and I really hope that most of them stay involved long after their varsity playing days are over."
"I'm extremely grateful and proud to have had the opportunity to play at RMC," said the well spoken reservist Corporal. "There is no military background in our family and my knowledge of the Canadian Forces was zero when Keri first approached me with the idea of trying RMC. Keri pulled no punches; he carefully placed everything out on the table and made a point of telling me that at times – things would be difficult. He was right, of course, however, it was a time of my life that I was looking for a challenge," said the Kingston born Bradley.
"The hockey has been great, my team-mates have made me feel welcome and at home from the start. I must admit, the atmosphere was a little chilly from some of the other cadets (non hockey players) the first year but it is certainly much, much more comfortable this year," explained the personable 24 year old OUA All Star.
When pressed to describe his feelings in more detail, he did not hesitate. "To put it bluntly, it is the camaraderie of the guys in the dressing room and how close we are. I learned great leadership skills from the likes of Patty McDonald and Luke Pierce who are forever character people. And I have taken away little things from every single person in the dressing room whether it is Ian Miller or Roman Srutek. They are all an amazing bunch of people who are going to do great things in life. But most importantly, my roommate and friend of two years Matthew Hartney was a big help in adjusting to the process of a new place and being supportive of both my achievements and struggles. He is the most character and selfless person I have met in terms of influencing my own life for the better and an even greater person to have in the dressing room. He has been supportive of me and helped me become a better hockey player and more importantly, a better person."
How about the academics and the commitment to the Reserves? "As much as I appreciate the opportunity to play hockey at the CIS level, I equally appreciate the opportunity to attend classes at RMC and be accepted as a member of the PWOR. I plan to acquire an Honours History Degree," said the confident Bradley who now considers Calgary home. "The staff at PWOR has been very supportive to the unique situation we find ourselves, and I'm committed to further develop and upgrade my military skills."
Life after RMC
"I'm looking at the possibility of playing professional hockey in Europe following my graduation year. A little further down the road, I'm looking at becoming a school teacher," said the confident Bradley. "The Canadian Forces Reserves are also in my plans, once I'm settled and in one place, there is no reason why I wouldn't pick-up where I left off."
Corporal Paul Bradley clearly epitomizes what those who came up with the idea to augment varsity sports teams with Reservist envisioned some six years ago. He is bright, well mannered & well spoken, self confident, and a natural leader. When visiting us in civilian clothes at Panet House, he could quite easily be mistaken for a III Year cadet.
Keri Kettle found more than an All Star hockey player for RMC and the Canadian Forces.