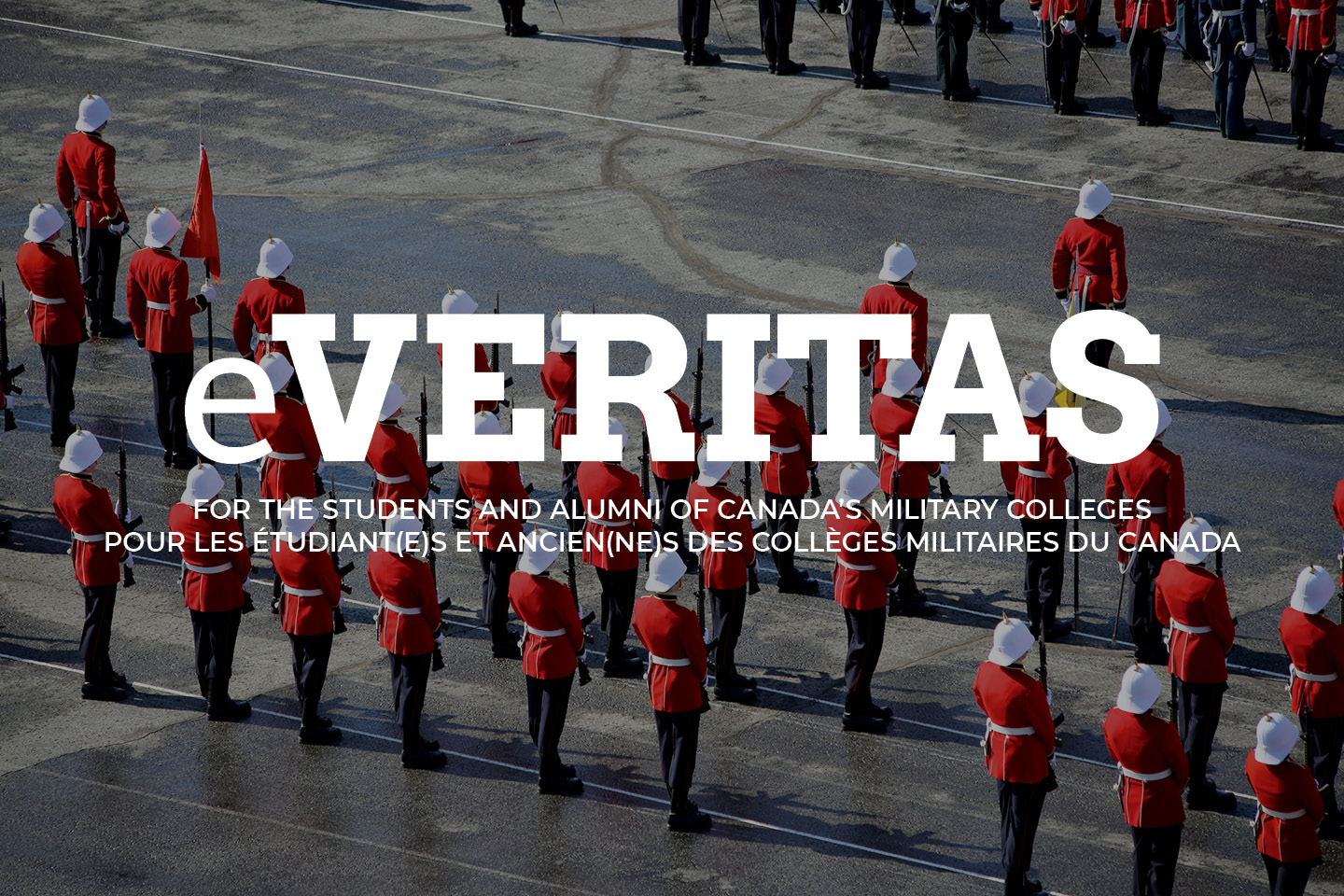 First Year / Winter Term @ RMC January 1950 – 3069 W.A. McColl
Jan. 14 – 1950: This morning we had a passing out ceremony for the new seniors. The wind was so bad that it was impossible to hear and commands or even stand at ease. Some of the stuff was blown over in the new building. The lake is really acting up, and waves and spray are dashing high into the air over the fort. St. Lawrence Pier looks as if it's going to be ripped away by the waves. Bandy is now sqn senior and Coops is our flight senior. Mme Dimitroff put on a short concert for us tonight. Most of the staff were there and about 30 cadets; the other 141 were all out on pass.
Jan. 15 – 1950: The padre gave us an excellent sermon today. Mrs. C. acted as organist on the new organ. The paper said that yesterday's wind was almost to be considered a cyclone; it reached 80 mph! The Wolfe Islander was blown off its course and down the river about 15 miles. About $250,000 damage was done in Kingston, and during the big wind we were having a parade… Today had been cold, wet and windy, the power went off at 2330. Ands yes, Bob saw that I had my bed fixed… it now sags again.
Jan. 16 – 1950: Uneventful day, the wind was blowing very strong and cold. Andy is still at the MIR. We start having rifle inspections each Tuesday morning so I spent a lot of time cleaning the damned thing and polishing straps, belt and frog, buttons on the breech cover and pull thru'… more crap! Power went off again tonight.
Jan. 18 – 1950: We had rifle drill this morning for the first time; I am in the guardhouse squad in the old gym. I thought I knew a little about rifle drill but found out different today! We still can't drink out of the taps and all the water is chlorinated more than ever so that it near gags you. This afternoon, Walt Murray and I had a 2 hr session of Calculus, I felt I learnt a lot. Bob Smith has a wonderful place to stay and his land lady is a wonderful woman; she prepared coffee and sandwiches for us. It was almost like going to his own house.
Jan. 19 – 1950: Had our second boxing class today. I'll be lucky if I survive the boxing, that's for sure! Dinner was excellent tonight. After dinner, Lt. Shaw held a sqn. meeting and it seems we are now entering a reign of terror with the appearance of "slack chits" for minor demeanours. R.P. (Restricted Pass) has reared its head, Andy and Bob are both on the list. Andy spent almost an hour tonight on one calculus problem!  Today in History for January 1950