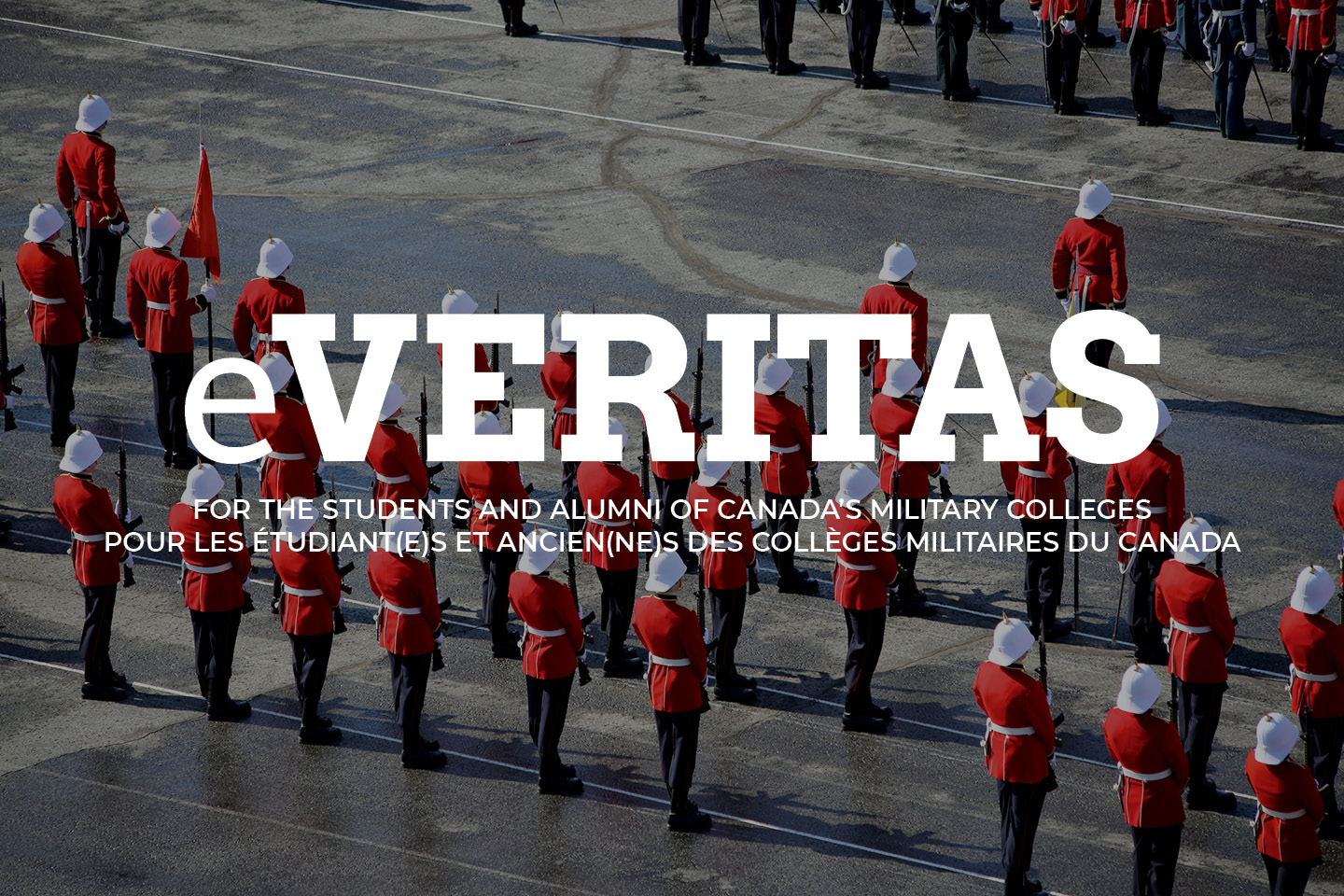 5188 John JD Lawson (RMC 1961) retired from business in 2001 and has since served on the Boards of a variety of biotech and technology based companies. Currently he serves on the Board of Nav Canada the national provider of air traffic control services and is Chairman of International Water-Guard Industries Inc., headquartered in Vancouver. Additionally, he continues to act as an advisor for several aerospace companies.
John began his aviation career with 18-years in the Canadian Armed Forces, where he was a
Flight Instructor, Fighter Pilot, and Test Pilot and served in a variety of command and staff positions including a tour with the Defence Research Board He is a graduate of the Royal Military College and the University of Toronto, where he received an Honours BASc in electrical engineering. He left the Air Force in 1975 with the rank of Lieutenant Colonel to pursue a career in business. At the time of retirement John was President of Bombardier Business Aircraft Sales with responsibility for the worldwide marketing and sales of all Learjet and Bombardier corporate jets. Previous to that, he held several positions within Bombardier Aerospace, including President of Canadair Business Aircraft, Vice-President, Marketing and International Sales, and Vice-President of Challenger Product Support.
http://www.navcanada.ca; http://www.water.aero/company.html

6231 Raymond P Cej (RRMC RMC 1964) is a director and president of BA Energy Inc. in Alberta, which is in the business of upgrading bitumen and heavy oil feedstock into high-quality crude oils. Mr. Cej was a senior executive with Shell Canada for over 26 years. Since his retirement from Shell Canada, he has served as president and chief executive officer of several oil and gas and oil service companies. Mr. Cej holds a Bachelor of Engineering from the Royal Military
College of Canada and a Masters of Science in chemical engineering from the California Institute of Technology. He is a member of the Professional Engineers Ontario and the Association of Professional Engineers, Geologists and Geophysicists of Alberta.
http://www.heartlandupgrader.com/about/executive_officers.html

9728 James Thomson (RMC 1973)
A seasoned Human Resources leader with a strong business management background, Jim Thomson was appointed Director of Human Resources Operations at Ceridian Canada in 2004. His responsibilities are national in scope and include oversight of all human resources functions, programs and initiatives throughout the company. Jim's business career spans 20 years in senior management positions with companies in the manufacturing, distribution and service sectors. His
broad experience covers corporate administration, shareholder relations, business development and human resources. Jim brings toCeridian in-depth knowledge and experience as an innovative HR leader who successfully planned and implemented progressive programs in change management, labour relations, employee satisfaction and development, and total compensation plans. He plays a key role in reinforcing Ceridian's reputation as a top employer in Canada. Jim is
a graduate of the Royal Military College of Canada where he obtained a Bachelor's degree in Arts and Engineering, and the Canadian Forces Command and Staff College. He served in the Royal Canadian Air Force and Canadian Armed Forces as a fighter pilot and flying instructor prior to transitioning to a business career. Jim is a past member of the board of directors of several major Canadian public and private corporations.

10155 Gregory Mitchell (RMC 1974) is a project officer at Peace Dividend Trust. Peace Dividend Trust is a non-profit foundation dedicated to making peace and humanitarian operations more efficient, effective and equitable, delivering a stronger peace and a larger peace dividend. The recently retired Canadian Army Officer served with Mechanized and Airborne Units, including four tours of duty with United Nations peacekeeping missions. During his military career, he served on unit, formation and Army Staffs, and commanded at the platoon, company, battalion, battle-group, school, base, brigade, and area levels. From 2003 to 2006, he commanded the Multinational Stand-by High Readiness Brigade for United Nations Operations (SHIRBRIG), during which time he assisted in establishing the United Nations Advance Mission in Sudan (UNAMIS), then later served as Deputy Force Commander of the United Nations Mission in Sudan (UNMIS). A graduate of Canada's Royal Military College, Queen's University, and National Defence College, he studied International Law of Armed Conflict at the Institute of Humanitarian Law in San Remo, Italy; Peacekeeping Mission Management
at the National Defense College, Stockholm, Sweden; United Nations Logistics, and Senior Mission Planning at the Peace Support Training Centre, Nairobi, Kenya; and Peace Support Operations with the United Nations Institute for Training and Research, New York.
E-mail:
http://www.peacedividendtrust.org/en/?sv=&category=MSU&title=Project+Officers

11104 Douglas DP Konkin (RMC 1976)
Douglas Konkin is Vice President of Product Development at Solido Design Automation. Konkin, previously a Director of Software Development for fabless semiconductor company PMC-Sierra, will direct the development of Solido's transistor-level statistical design and verification software. At PMC-Sierra for the past nine years, Konkin managed the Saskatoon design center and was responsible for Canadian software teams developing consumer networking products for advanced DSL and FTTH deployments based on PMC semiconductors, and directed the development of SONET/SDH, PDH and DSL ICs for the telecom market.
http://www.solidodesign.com/08_15_2007.php

11635 Doctor Jean de Lafontaine (CMR RMC 1978)
A native of Sherbrooke, Jean de Lafontaine graduated in engineering physics at the Royal Military College (Kingston, Canada) in 1978, and obtained his Ph.D. in aerospace engineering at the University of Toronto. From 1982 to 1986, he worked for the Government of Canada on the development of a remote sensing satellite. From 1986 to 1996, he was employed as a systems engineer with the European Space Agency (ESA) at its research centre in Noordwijk in the Netherlands and at the NASDA Tsukuba Space Centre, near Tokyo, Japan. He returned to Canada in 1996, became a professor of mechanical engineering at the École de technologie supérieure. Mr. de Lafontaine is currently professor of electrical and computer engineering at the Université de Sherbrooke since 1999. In 2001, he founded his own company, NGC Aerospace Ltd., specializing in the development of guiding, navigational and control softwares for satellites, and in analysis and simulation service offering for the aerospace industry. He is particularly proud that his company has enabled several Université de Sherbrooke graduates to stay in the Estrie region while working in an innovative, high-tech field. Mr. de Lafontaine also serves on several working committees and works with the Maison régionale de l'industrie to extend the reach of the Eastern Townships, Quebec and Canada beyond our borders. Jean.deLafontaine@USherbrooke.ca
http://www.usherbrooke.ca/gelecinfo/personnel/profs/delafontaine-en.html

11731 Dennis D Weiss (CMR RMC 1978)
Dennis is Vice President of EWA-Canada responsible for company operations, internal research and development and for the direction of programs related to critical infrastructure protection and risk management. Dennis is an experienced manager and systems engineer and has gained strategic program management experience in aerospace, system development and IT Security engineering environments. He has directed several large federal government IT security programs, including Canada's Critical Information Infrastructure Program, and Critical Infrastructure Protection Center initiative with the United States Government and with several private sector critical infrastructure owners. He has extensive experience in complex IT security definition studies and implementations, and evaluation methodologies. Dennis is a graduate of Royal Military College (Bachelor of Engineering, Chemical) and the Rochester Institute of Technology (Masters of Science, Imaging). During his fifteen years in the military, he had the pleasure of serving in CFB Trenton (Base
Aircraft Maintenance and Engineering), CFB Cold Lake (Aerospace Engineering Test Establishment) and headquarters (EW Challenger Project).
http://www.ewa-canada.com/team/Dennis_Weiss.php
DWeiss@ewa-canada.com

11835 Robert Reilander (RMC 1978), a senior executive with extensive experience in both Canadian and U.S. military and civilian government sectors, has been president of Cubic Field Services, Canada, Ltd., a subsidiary of San Diego-based Cubic Corporation since 2004. He represents Cubic's growing field service operations in Canada and actively markets the full range of Cubic products to the Canadian government and other customers. Reilander came to Cubic from Motorola Canada Ltd., where he managed a successful sales division dealing primarily with the Canadian federal government on public safety and homeland security solutions. He is a retired lieutenant colonel who served 23 years with Canada's Department of National Defence, and was a member of the Air Force Communications and Electronics Branch. In that capacity, he managed numerous project teams and was the project manager of several billion-dollar programs, including the Joint Space Project (JSP) and the Canadian Military Satellite Communications (CMSC) Project. He also served as both project director and project manager for multiple satellite communications projects for Joint (Army, Navy and Air Force) operations.
http://www.cubic.com/corp1/aboutcubic/about_cubic_contactus.html

12668 Scott JSW Hayter (RRMC RMC 1980)
Scott Hayter is Vice-President of University Advancement at Laurier University. He oversees university development (relationship building and fundraising), and alumni relations. Scott joined Laurier in January 2004 after 19 years in senior development roles with educational institutions in Canada and the UK, and an eight-year career as an officer in the Canadian military. He has a Master of Education degree in Educational Administration from Brock University and a Bachelor of Arts degree in History from Royal Military College. He has authored numerous articles and conference papers on university development and serves the Council for Advancement and Support of Education (CASE) as a member of faculty on the Summer Institute in Educational Fundraising and on the Philanthropy Commission.
https://www.wlu.ca/page.php?grp_id=2295&p=9689

13069 LCdr (Ret'd) John S Baker (RMC 1981) is a partner and the Chief Executive of Aperio (a consulting firm for social sector organizations). John has an extensive breadth of Executive and Chief Executive experience in the public, private and not-for-profit sectors and has a broad background in strategic and business planning. Prior to his work with Aperio, he was the Founding President of Proventus Inc., a for-profit spin off of a not-for-profit association, and prior to that the President and CEO of the Ontario Service Safety Alliance. John is also a retired Naval Officer having elected early retirement after 21 years of service in the Canadian Navy. He has a BA in International Studies from the Royal Military College of Canada, has attended the Banff School of Management and The Aresty Institute of Executive Education -Wharton School, University of Pennsylvania. john.baker@aperio.ca
http://www.aperio.ca/pepinweb/home.asp?sideMenuID=s03&articleID=59

13131 Mark Laroche (RMC 1981)
Mr. Mark Laroche is president and chief executive officer of the Canada Lands Company Limited. Mr. Laroche holds a master's degree in business administration from Concordia University, and a civil engineering bachelor's degree from the Royal Military College of Canada. Since 2002, he has been chief administrative officer of the City of Gatineau, Quebec. He began his professional career as a project engineer in Winnipeg, Manitoba, subsequently occupying positions in the engineering field in the province of Quebec. In 1989, he became director of public works and engineering, and later chief administrative officer, of the City of Brossard, Quebec. Mr. Laroche is a member and former president of the Canadian Association of Municipal Administrators. Canada Lands Company Limited is a Crown corporation created by the Government of Canada with a mandate to ensure the commercially oriented, orderly disposition of selected surplus federal real properties with optimal financial and community values to Canadians, and the holding of certain properties.
http://www.clcl.ca/en/president.htm mlaroche@clc.ca

G0077 Doctor Craig CG Rennie (RMC 1982) is assistant professor of finance, and faculty adviser for the portfolio management class in the Sam M. Walton College of Business at the University of Arkansas in Fayetteville. Rennie joined the Walton College in 2001 and has directed the portfolio management class since August 2002. Rennie holds a Bachelor of Arts degree in history from the University of Toronto; a Master of Arts in war studies from Royal Military College of Canada; a master's degree in business administration from Dalhousie University, Canada; and a doctoral degree in finance from the University of Oregon. His experience includes 14 years of service in a variety of positions with the Canadian Air Force, where he reached the rank of major. His research interests include empirical corporate finance and investments.

15034 Rudy Scholaert (RMC 1985) is currently Vice-President – Global Supply Management at Aastra Technologies Ltd. He is also a member of the executive team of the Eagle Down Foundation, which seeks to support youth from around the globe with a vision and commitment to a more peaceful and prosperous world. Rudy holds a Bachelor of Science (Applied) degree from the Royal Military College of Canada and a Master of Arts degree in Human Security and Peacebuilding from Royal Roads University. His Master's thesis was focused on the role of religion in conflict mitigation efforts and was entitled "Human Security Implications of Ethnophyletism in Kosovo". In autumn 2002 Rudy became a member of the Pearson Peacekeeping Centre's external faculty and helped to develop and launch a new Core Competencies for Civilians in Peace Operations training program. He has also served with the United Nations in Ethiopia and with a number of humanitarian organizations in Honduras and Zimbabwe.

http://eagledown.org/rudy.html
rudy@eagledown.org

15508 Michael W Fowler (RMC 1986) is an Assistant Professor of Chemical Engineering at the University of Waterloo. He is also afaculty advisor of the University of Waterloo alternative fuels team.He has a BEng from the Royal Military College in Kingston, Ontario; aMASc from Queen's Univeristy; and a PhD from the Royal Military College. His research interests are Fuel Cell Design, Fuel Cell Reliability and Failure Modes, Accelerated Testing, Conductive Polymer Blends, Hydrogen Production and Distribution, Greener Energy System and Life Cycle Analysis. mfowler@uwaterloo.ca
http://uwaft.com/roster/
http://chentserver.uwaterloo.ca/faculty/fowler.html

15831 Jean-François Legault (CMR RMC 1987), MCIC, a native of Lachine, QC, received a BSc degree in chemical and materials engineering at the Royal Military College (RMC) in 1987. He then served as an engineering officer for the Canadian Forces Branch in Wainwright, AB, as a field troop and an administrative squadron commander for the 5th Combat Engineer Regiment in Valcartier, QC. Legault also participated in United Nations missions in Cyprus and Cambodia. In 1993, Legault completed his master's degree in chemical and materials engineering at RMC, while employed as an associate professor for the chemistry and chemical engineering department. After graduation in 1999, he was transferred to National Defence Headquarters (NDHQ) as a staff officer with the directorate of engineers in Ottawa, ON. In 2001, Legault was appointed project director for the Directorate of Nuclear, Biological and Chemical (NBC) Defence at NDHQ. His main responsibility is the detection and identification of chemical agents and the coordination of the NBC R&D
program. He is also a registered professional engineer and a member of the Canadian Nuclear Society. Legault has been an active member of the Canadian Society for Chemical Engineering CSChE since 1985.http://goliath.ecnext.com/coms2/gi_0199-2992716/Canadian-Society-for-Chemical-Engineering.html

15940 Lisa E Bolton (RMC 1987)
Professor Lisa E. Bolton is an Assistant Professor of Marketing at the Wharton School, University of Pennsylvania, where she has been on the faculty since 2000. Her Ph.D. is in Marketing from the University
of Florida. She has a Master's degree in Clinical Engineering from the University of Toronto and a Bachelor's degree in Engineering Physics from the Royal Military College of Canada. Her research focuses on judgment and decision-making by managers and consumers, with substantive interests in new products, pricing, risk perceptions, health marketing, and consumer finances. She has published in various journals, including the Journal of Marketing Research, the Journal of Consumer Research, and Sloan Management Review. She teaches marketing courses at the undergraduate, M.B.A.,
and Ph.D. level in consumer behavior at Wharton. She served as an officer with the Canadian Forces from 1983-87.
boltonl@wharton.upenn.edu
http://www.wharton.upenn.edu/faculty/bolton.html

17811 Denise L. Campbell-Scherer (RMC '91), M.D., Ph.D. has been a Clinical Assistant Professor, Department of Family Medicine, University of Michigan since 2003. She earned a B.Eng. in Fuels and Material Engineering at RMC in 1991. While at RMC, she was Forth Year Cadet Squadron Leader; Third Year Class Senior and a Teaching Assistant (Chemistry and Materials Engineering), Department of Chemistry and Chemical Engineering from 1995 – 1996. Upon graduation from RMC, she was Commissioned as a Second Lieutenant in the Air Force, Reserve. She was awarded numerous scholarships, including the RMC Ex-Cadet Continuing Scholarship (1987 – 1991). She completed a Ph.D. in Pathology at Queen's University (1996) and a M.D. Honors from University of Toronto (2000). She completed her Family Medicine Residency, McMaster University, Hamilton (2002). Her research interests include photodynamic therapy for the diagnosis and treatment of cancer, biological effects of space radiation and microgravity on humans. In the past, Denise has worked as a Research Assistant at the Kingston Regional Cancer Centre, and as a Demonstrator and Lecturer in the Department of Anatomy at Queen's University. Denise is the co-author of numerous articles and conference abstracts. Denise enjoys scuba diving, running, swimming and horseback riding.

19003 Shane S.D. Pinder (RRMC RMC 1993) has been an Adjunct Professor at the University of Waterloo since 2003 and Faculty Advisor of the Waterloo Aerial Robotics Group. He has also been President and Chief Technical Officer at Defiant Corporation since 2002. His research interests include: Aircraft Landing and Takeoff Performance Monitoring Systems, the Global Positioning System, Biomedical Instrumentation for Surgical Guidance, and Unmanned
Vehicle Systems. He was an Adjunct Professor at Royal Military College of Canada from 1997-1998. He has a B.Sc. in Mechanical Engineering from the Royal Military College of Canada (1993); a M.Sc., Carleton University, Aerospace Engineering (1995) and a Ph.D., University of Saskatchewan, Control Systems and Avionics (2001).
sdpinder@uwaterloo.ca http://mme.uwaterloo.ca/~spinder/

19466 Howard T Gabert (RRMC RMC 1995) has worked as an IT project leader and IT team leader at Inergy Automotive Systems in the Greater Detroit Area since 2004. Previously he worked at Nortel Networks as a Verification Engineer (2000-2003) and he served in the Canadian Forces as a Fielding Operations Officer (1998-2000). He earned a BSc, Science (Applied), in 1995 at Royal Military College of Canada/Royal Roads Military College .
http://www.inergyautomotive.com
www.linkedin.com/pub/2/B2A/813

21542 James (Jamie) Thomson (RMC 1999)
Major James Thomson is currently pursuing a Master of Business Administration degree at Queen's (May 2007 to May 2008), and has accepted a position with BMO Capital markets which he will begin after graduation. He has served for 8 years as an Officer in the Canadian Armed Forces in Canada and abroad (Afghanistan and Bosnia). Most recently, he served as the Regimental Adjutant, 1 Combat Engineer Regiment, Edmonton, AB (September 2006 to April 2007). From 2005 to 2006, he was the 11 Field Engineer Squadron Second-in-Command, deploying to Afghanistan as part of the 1 PPCLI Battle Group (February 2006 to August 2006). Major Thomson earned a Bachelor of Engineering, Civil Engineering, Second Class Honours in 1999 from the Royal Military College and was a member of the the RMC Varsity Hockey Team from 1996 to 1999.

17626 Andrew J Zdunich (CMR 1991) is co-founder and CEO of Catalyst Capabilities International, a company dedicated to enabling Control During Chaos by developing end-to-end planning and response solutions for customers in the areas of security plans, crisis and consequence management. He held positions at the field and strategic command levels domestically and in high-risk areas abroad including Bosnia, Central Africa and Afghanistan. Following the attacks of September 11, 2001, he led the re-engineering project of Canada's National Defense Command Centre
(NDCC). He was the first Director of Canada's newly established Joint Command Centre for military domestic emergency response. Mr. Zdunich holds a Masters Degree in Conflict Studies from the Royal Military College of Canada. He was a presenter at the 17th World Conference on Disaster Management in July 2007.
http://www.wcdm.org/wcdm_zdunich.html

22292 David M Carson (RMC 2002)David Carson is the Administration Manager and a Licensed Funeral Director at the Carson Funeral Homes of Orillia and Midland, Ontario. Raised in Orillia, Dave attended Hillcrest Public School, and then on to O.D.C.V.I. where he graduated with honours in 1998. Following high school, Dave continued his education at the Royal Military College of Canada where he obtained an Honours degree in Business Administration as well as receiving his Queens Commission for leadership in the
Canadian Armed Forces. Dave enrolled at Humber College in August of 2004 and graduated with honours and received his funeral directors license in June of 2006.
dcarson@carsonfuneralhomes.com
http://www.carsonfuneralhomes.com/staff.aspx