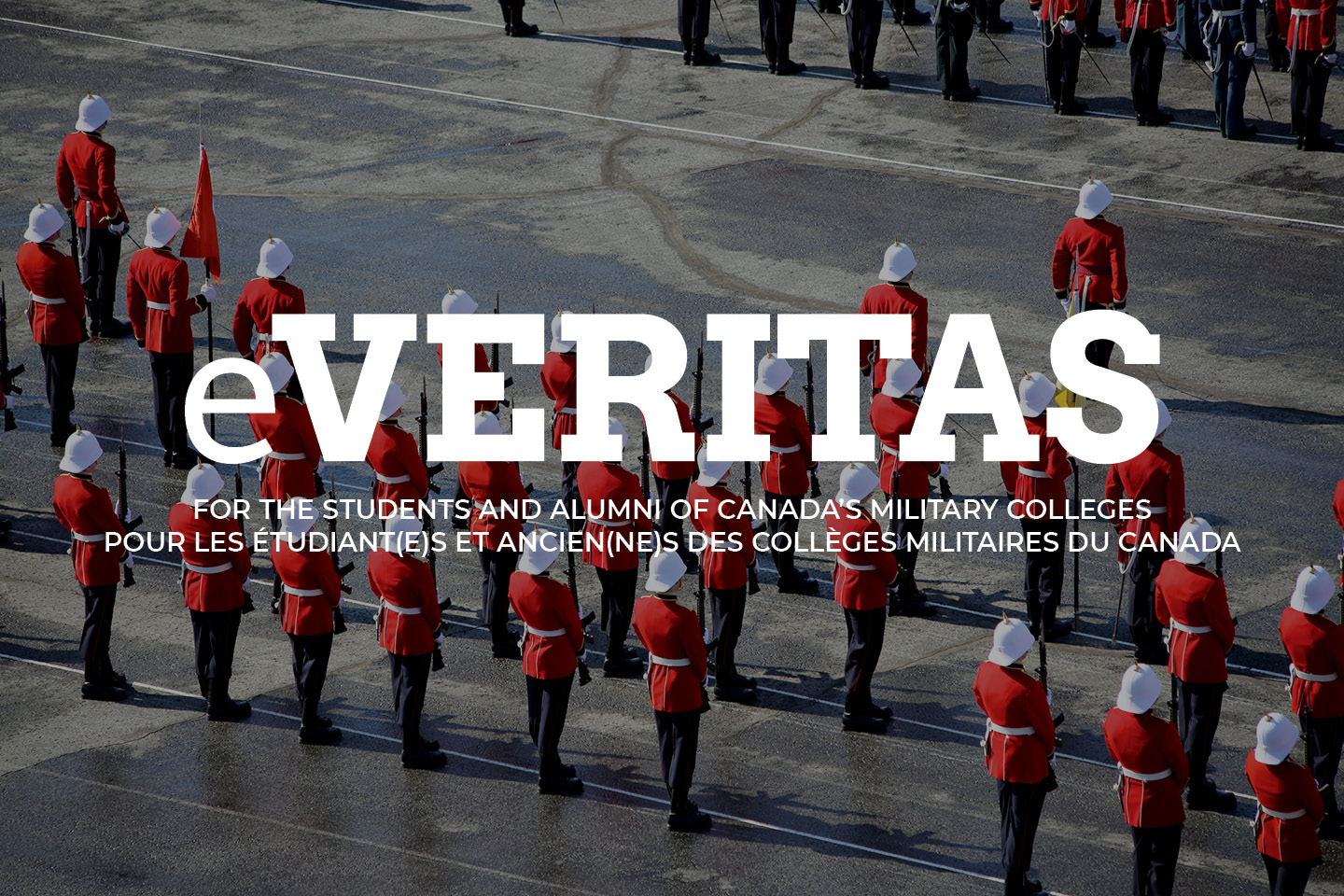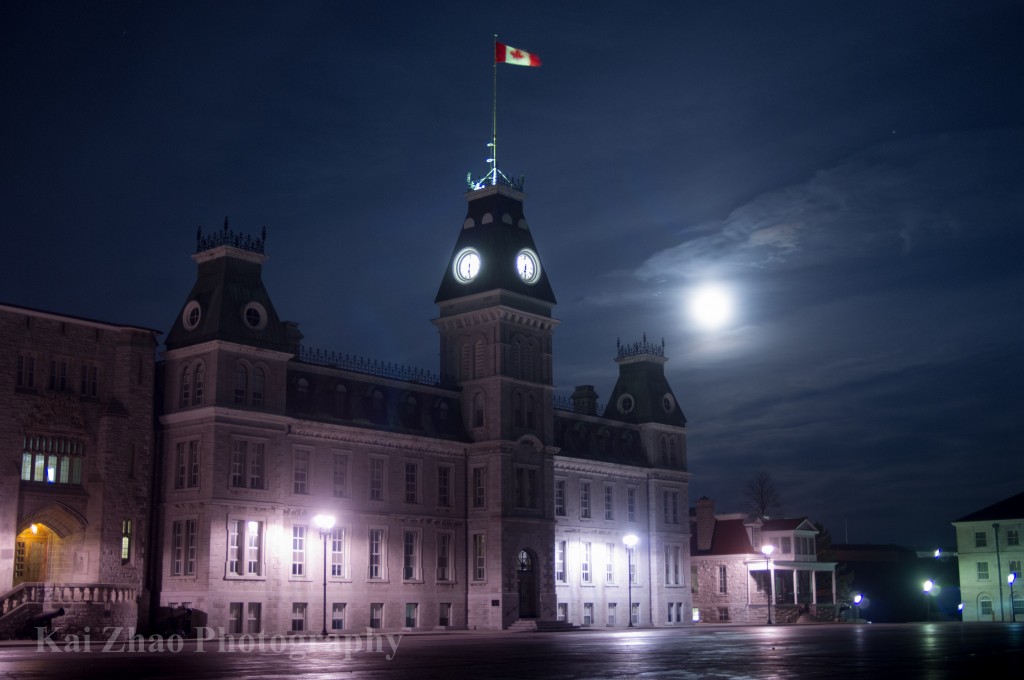 Photo by Kai Zhao
***
For all those writing exams – Good luck!
Bonne chance à tous ceux qui doivent écrire des examens!
xx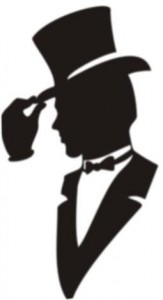 A tip of the hat to the following members who just recently updated their Club membership status: Chapeau aux membres suivants qui ont tout récemment mis à jour leur adhésion au Club: 3238 Fred Myers; 3937 David Johnstone; 4142 F George Hutson;  7000 David Haas; 8061 Robert Morton;  13108 Stan Grabstas.

Family & Friends who recently signed up for a club membership:

Doris Nelson – 2 Years; Marie-Pier Hughes – 4 Years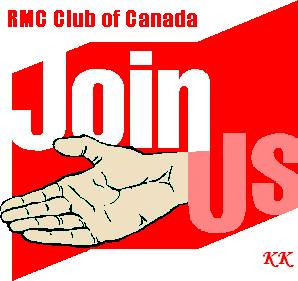 In This Issue 48:
***
A big thank you to: 12059 Jacques Gagne & Deborah Nelson

for their recent e-Veritas 2014 sponsorship support.

Full 2014 sponsorship list
Here
***
ENCORE:
To find an article: copy title into the search bar on the top of the website and press the 'enter' key.
To search for an individual: type their name into the search bar and press the 'enter' key.
WISH SOMEONE ELSE HAD WRITTEN THIS
Mike Kennedy's Top 15 Holiday Reads
Manitoba, Hamilton, Halifax & Vancouver Island Branch: Christmas Receptions -12 Dec (Wpg); 19 Dec (Hamilton); 27 Dec (Halifax); 29 Dec (VI)
Vote on Club Governance restructure and constitutional amendment /
Voter sur la restructuration du Club et la modification de la constitution
A note from 25281 Dana Batho – Class of 2011 – Wounded Warriors Battlefield Bike Ride
2015 Celebrations for 75 Years of Excellence at Royal Roads
AFGHANISTAN A CANADIAN STORY 2001-2014 AS TOLD BY MEN AND WOMEN WHO SERVED
Welcome New Sponsors. Thank You! Bienvenu aux nouveaux Sponsors. Merci!Updated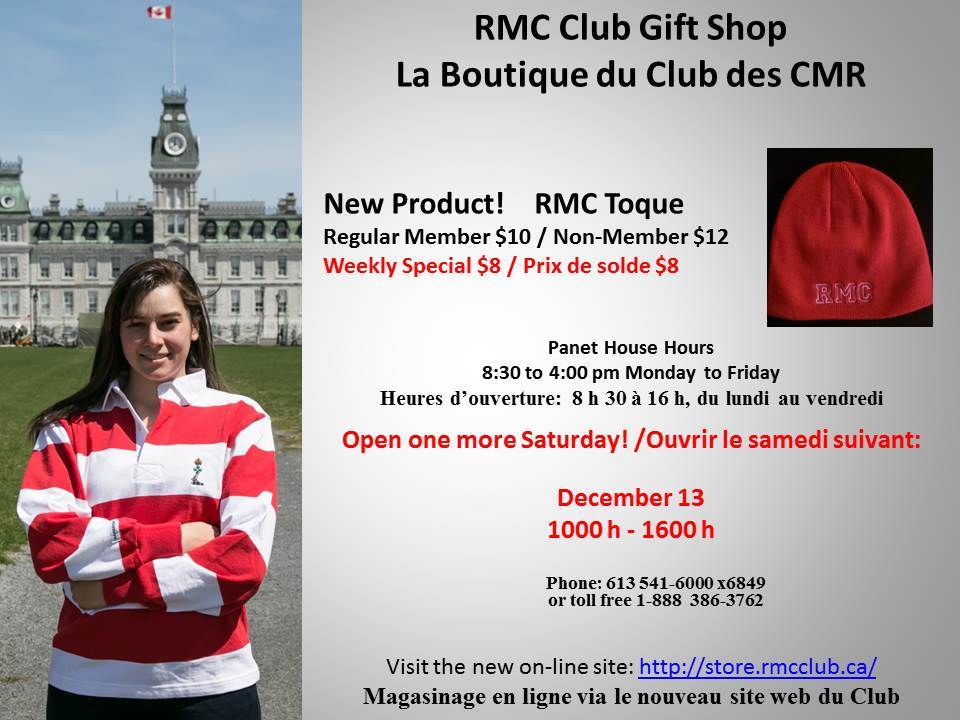 ***
QUOTE(S) OF THE WEEK –
Morale Building Quotes from Chiang Kai-shek (1887-1975):
"War is not only a matter of equipment, artillery, ground troops, or air force; it is largely a matter of spirit and morale."
"The rise or fall of Shanghai means the birth or death of the whole nation."
"Prayer is more than meditation. In meditation the source of strength is one's self. When one prays he goes to a source of strength greater than his own."
"Patriotism demands of us sustained sacrifice."
"The final outcome of a war is often determined by the degree of initiative shown on each side."
"I have always told my subordinates that when they commit any mistakes, the blame must be laid on the superior officers."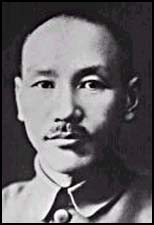 Chiang Kai-shek, the son of a wine merchant, was born in Fenghua, China, on 31st October 1887. His father died when he was a child leaving the family in extreme poverty. He was sent to live with relatives but he ran away and joined the provincial army.
Chiang was a good soldier and he was eventually sent to the military academy in Paoting. In 1907 he attended the Military State College in Tokyo. During this period he became a supporter of Sun Yat-sen, the leader of the Kuomintang (Nationalist Party). During the 1911 revolution Chiang led a regiment that captured Shanghai. After the counter-revolution that followed, Chiang returned to Japan.
With the help of advisers from the Soviet Union the Kuomintang gradually increased its power in China. In 1924 Chiang became head of the Whampoa Military Academy.
Sun Yat-sen died on 12th March 1925. After a struggle with Wang Ching-Wei, Chiang eventually emerged as the leader of the Kuomintang. He now carried out a purge that eliminated the communists from the organization.
In 1926 Chiang commanded the army which aimed to unify China. He defeated the communist army and forced the survivors to make the famous Long March to Shensi in North West China. Chiang eventually established a government in Nanjing. Major financial reforms were carried out and the education system and the road transport were both improved. Chiang also established the New Life Movement in 1934 which reasserted traditional Confucian values to combat communist ideas.
When the Japanese Army invaded the heartland of China in 1937, Chiang was forced to move his capital from Nanking to Chungking. He lost control of the coastal regions and most of the major cities to Japan. In an effort to beat the Japanese he agreed to collaborate with Mao Zedong and his communist army.
After the bombing of Pearl Harbor, Chiang and his government received considerable financial support from the United States. General Joseph Stilwell, head of American Army Forces in China, Burma and India (CBI), disagreed with this policy, arguing that Chiang was an inept leader and was ignorant of the fundamentals of modern warfare. Stilwell was accused of being pro-communist and in October 1944 Stilwell was recalled to the United States and was replaced by General Albert Wedemeyer.
During the Second World War the communist guerrilla forces were well led by Zhu De and Lin Biao. As soon as the Japanese surrendered, Communist forces began a war against the Nationalists. The communists gradually gained control of the country and on 1st October, 1949, Mao Zedong announced the establishment of People's Republic of China.
Chiang and the remnants of his armed forces fled to Formosa (Taiwan). His autobiography, Summing up at Seventy , was published in 1957. Chiang Kai-shek died on 5th April 1975.
QUOTE(S) OF THE WEEK Courtesy of 12570 Mike Kennedy