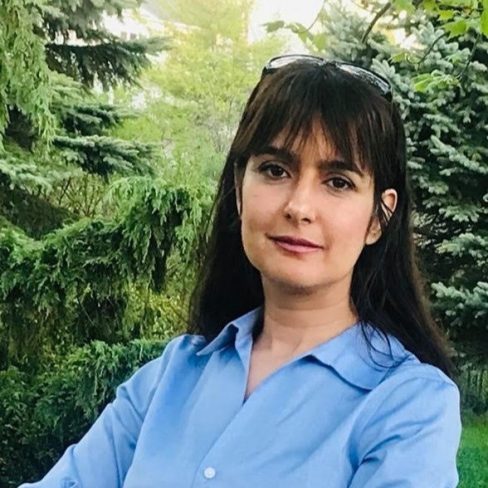 We sat down with Dr. Lobna Chérif, (PhD, CAPP, CRT, PPCC, MBSP) Chair in Resilience, Associate Professor Director of the Resilience Plus Program Department of Military Psychology and Leadership Royal Military College of Canada to chat about mental health, leadership, the Resilience Plus program, and more.
Lobna, you've got a lot of credentials under your belt – a Ph.D in Psychology, a Certified Positive Psychology Practitioner, a Certified Resiliency Trainer, among others… what is it that drew you to Psychology in the first place?
Curiosity and compassion. I have always been fascinated by people. I am consistently intrigued by why we as humans do/feel/think what we do/feel/think. Additionally, I have always been motivated to help others. When I started my educational journey, we did not talk about the science of positive psychology, so I focused on the scientific study of mental processes such as attention, memory, and reasoning (hence my master and PhD focussed on cognitive psychology). Later on, I discovered the science of positive psychology and today I guess you could say that I am a positive psychology advocate. I love spreading knowledge about this science, developing evidence-based interventions to help people learn to use their character strengths, and helping others use mindfulness in their lives to become antifragile*. The reason I'm so passionate about character strengths and mindfulness in particular, is because I have really seen its power in my own life. For me, it is no longer my job, my research, my work. It is just my way of life.
Do you think that the need for these credentials has increased over the years?
My first experience with Positive Psychology made me yearn for more. I decided to deepen my knowledge and educate myself through a certification in Positive Psychology. I quickly realized what I had been missing. In fact, I had to relearn everything I thought I knew, redefine almost every concept that mattered to me, and re-examine my personal dictionary by questioning its premises. I developed a huge respect for the science behind this new perspective. I became passionate about the research and decided to apply it to everything I had learned thus far in my life. I started to feel better and to perform better. I was living my life to the fullest again and enjoying my husband, my kids, my work, my life…everything! My mom always told me: "If you learn something, teach others". I knew I had to share this knowledge with the people around me, with my family, with my friends, with my colleagues, and with my students as it had been such a powerful tool for me and could be a powerful tool for them too. Seeing the need in the students to cope with various situations, but also to set them up for success, drove me to continue learning and obtaining more certificates. The best way to do this was to continue learning and obtaining another certificate in resilience. Again, my goal was to take this learning and pass it on by teaching everyone around me. The next natural step to indulge my curiosity and compassion was to become certified in Coaching and Mindfulness Practices. They allowed me to reconnect with what drew me in the field of psychology in the first place. So yes, for me personally, the need for these credentials has definitely increased!
Tell us about your work with the Resilience Plus program.
The Resilience Plus program is a unique, bilingual, and evidence-based program that aims to educate and inspire psychologically healthy people to build their resilience, strength of character, mindfulness, and well-being. I am proud to work with an outstanding team** of alumni, faculty members, staff members, and N/OCdts at RMC and RMC Saint-Jean who are as passionate as I am about building resilience. Together, we are contributing to building resilience, driving success, and promoting excellence at CMCs through our research, education, training, mentoring, and coaching activities.
Research
Resilience Plus has a variety of ongoing internally and externally funded research projects that examine topics such as curriculum development and validation, resilience and mental health, and character strengths (e.g., Chérif, Niemiec & Wood, 2022; Chérif, Wood & Watier 2021; Wood, Chérif &Wilkin 2021). N/OCdts at both RMC and RMC Saint-Jean are invited to participate in a variety of research activities that provide them with the opportunity to learn about the research process. This includes the writing process, data collection and analysis, exercising their investigative skills, and diving deeper into academic fields of interest, thereby, enriching their learning experience and preparing them for higher levels of education and research.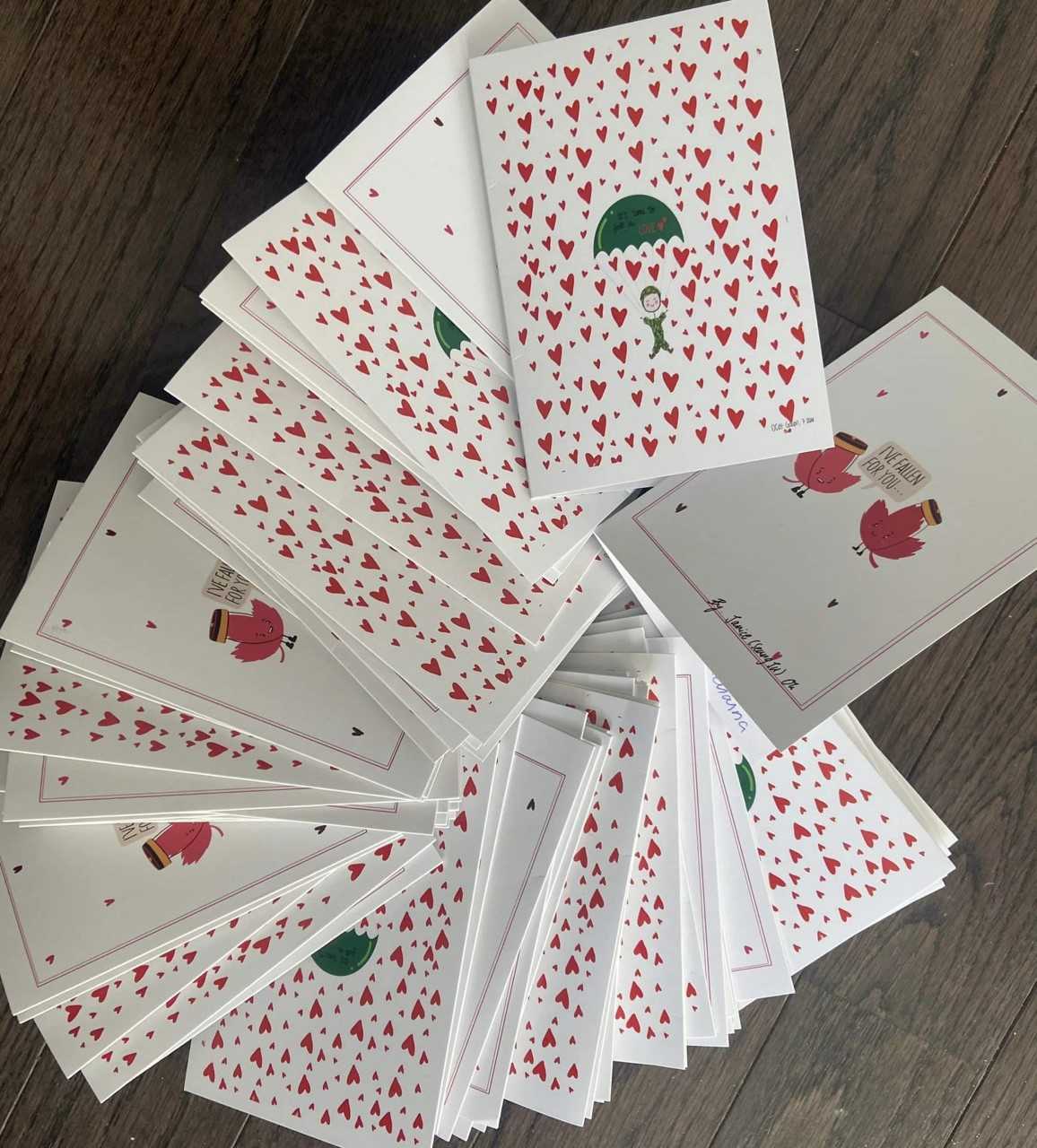 Education
Resilience Plus offers a comprehensive, theoretical overview of resilience. This then translates into teaching resilience-based strategies to the broader CMCs communities to help people identify personal and situational moments in which they can use/demonstrate their resilience. Overall, the program aims to develop resilience skills in N/OCdts, staff members, and faculty members as a way of buffering against and/or overcoming personal challenges and setbacks (e.g., stress, personal conflict, work/life balance).
Our 7-module course, called "Building Resilience", teaches first year N/OCdts at the CMCs the skills and theories needed to be more effective and adaptable in their first year. Resilience Plus also offers a plethora of tailored programs for specific student groups including: Indigenous Leadership Opportunity Year, Supplemental Physical Training Program, Peer Support Sentinels, graduating fourth-year students as well as graduate students. The goal of these tailored offerings is to focus on the specific skills that these populations might need to use at a given time during their academic and professional progression. Additionally, Resilience Plus also presents a variety of engaging webinars, workshops and mindfulness-based character strengths practice program.
Over the last few years, we also created a variety of student-centred initiatives on campus to engage the CMCs community to engage with the program's activities and character strength interventions intended to build resilience and empower them. For example, we created a monthly newsletter that provides readers with a light introduction to the science of positive psychology and the science-based tools and strategies we use. This is also where The Narratives of Resilience from the CMCs communities are shared. We installed a Wall of Paragons at RMC where members of our campus can nominate N/OCdts, Faculty members, and Staff members as paragons of the various character strengths. We run a Creativity Club which hosts a variety of creative-based events and organizes the Valentines for Veterans initiative. Our Letters Project passes CMC's alumni letters to graduating students and fourth year letters to incoming first years with RMC/Military life advice. The 365 Days of Character-based Challenge provides social media subscribers with a daily prompt to use strengths based resilience techniques. The Resilience Plus Podcast is one of our most popular initiatives. It features an interview conducted by N/OCdt Ambassadors of the Resilience Plus program with an invited guest followed by an empirical based tool to facilitate resilience building.  Season 1, 2 and 3 have been a jam-packed with guests such as CMCs senior leadership, commandants of RMC and RMC Saint-Jean Cmdre Josée Kurtz, BGen Sébastien Bouchard, MGen Nicolas Pilon, and Col Gaetan Bédard as well as RMC Principal Dr. Harry Kowal. We have spoken with high ranking and inspiring military members: Gen Wayne Eyre, CWO Martin Rousseau, CPO1 Gilles Gregoire, LGen Jennie Carignan, MGen Greg Aitchison, LGen Lise Bourgon, MGen Marc Bilodeau, MGen Simon Bernard to name a few. We have featured academics like Scientific Director of the VIA Institute on Character Dr. Ryan Niemiec, Dr. Marie-Michele Doucette, and Dr. Mathieu Gagnon. Given the athletic pillar at RMC/RMC Saint Jean we spoke with Olympic and Paralympic athletes like Antoine Valois-Fortier and Jolan Wong. We had the pleasure of hearing from Holocaust Survivor Mr. Elly Gotz, President, AGORA, LGBTQ+ Support Group Mr. Samuel Meinhardt, Master Resilience Trainer Mrs Jennifer Eyre… and so many inspiring guests. But we can't forget where it all started – with RMC Alumni and former NASA Commander Colonel Chris Hadfield who joined us in Season 1!
Our annual Soirées are also very popular. The Soirée is an evening event where invited military members and alumni joins us for an evening about our favourite topic – resilience! We provide demonstrations for the guests about our various initiatives and they provide all attendees with their unique perspectives on military life and living with antifragility. We have been honoured to host incredible senior officers who are standing by, supporting, and modelling the excellence in military leadership that currently exists within the CMCs/CAF. Most of our activities are made possible thanks to the generous financial support we receive from the Alumni Association.
The Resilience Plus team was also invited to write a series of short articles related to resilience for the Canadian Military Journal (e.g, Chérif & Wood, 2022). Recently, Resilience Plus Ambassadors also played an integral role in the International Forum for Peace, Security, and Prosperity in Piazza Armerina (Sicily, Italy) by facilitating four interactive exercises (Resilience, Positive Peace, climate, and Disinformation) and actually exemplified Truth, Duty, and Valour with our friends from around the world!
Training
The Antifragile Leaders Resilience Training (ALRT) Certification teaches participants the key skills and theories they need to be more effective and adaptable in an everchanging world. The certification's curriculum is scaffolded into three levels: Know (Novice), Grow (Expert), and Lead (Master). There are 7 modules in the Know level, an additional 5 modules in the Grow level, and 3 modules in the Lead level. As participants progress through each module, they earn credits corresponding to: attendance, knowledge (via Theory and Concept Review Tests, level completion. Upon completion of each level, participants earn a certificate of completion. When they have completed all three ALRT levels (15 credits) and have submitted a final ALRT project, they will be granted a Resilience Training Certification from the Royal Military College of Canada.
Mentoring
The Resilience Plus Mentoring component was initiated in January 2021 and offered to CMCs N/OCdts Ambassadors of the Resilience Plus program by the program's senior team members as part of our continuing effort to assist with the generation of effective military leaders and to increase the effectiveness of mentorship within the CMCs organizations. Ambassadors of the Resilience Plus program are N/OCdts who are interested in learning more about resilience. They volunteer to organize, promote, and participate in campus-wide Resilience Plus activities. Upcoming are Mentoring training sessions that can assist any CMCs staff or faculty member who is interested in mentoring. The goal of these sessions is to increase understanding of the fundamental principles associated with effective mentorship and to help CMCs staff and faculty acquire these essential skills to guide, support, and motivate their respective mentees.
Coaching
Currently, one-on-one coaching sessions are provided by myself (Professional and Personal Certified Coach), Dr. Joy Klammer (certified Solution-focused Coach), and Ms. Justine Grob (Certified Life and Wellness Coach) to N/OCdts, staff, and faculty members at the CMCs. Coaching sessions are aimed at individuals who are interested in developing strategies to maximize their personal and professional potential while empowering them to build their resilience and thrive.
We strongly believe that the Resilience Plus coaching initiative is laying the foundation for positive culture change at the CMC and helping to improve the CAF ethos across the future careers of N/OCdts.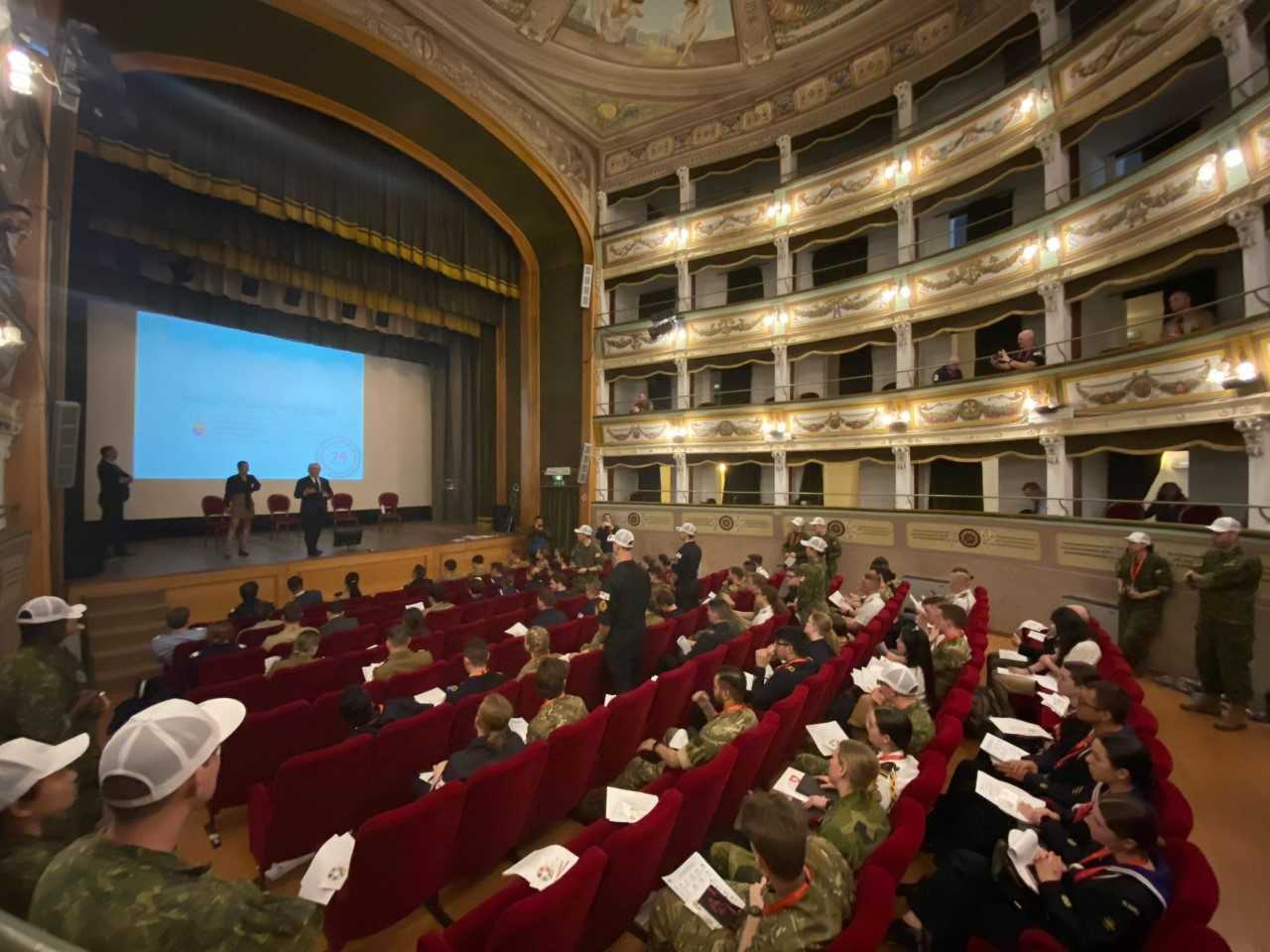 Is Resilience Plus just for the students, or is it for everybody?
Initially, the program was for N/OCdts, Faculty members, and Staff Members at CMCs but hopefully by now you can see we have proudly extended our program beyond this initial milestone. Resilience Plus is now available nationally to all CAF units and members (as of 2022) and this year (2023) to International Military Academies in South Africa, Portugal, France, and Belgium. We can't wait to see how far the program reaches in the years ahead!
As college employees, what can we do to help create a healthier environment for students and staff who may be struggling here at CMCs?
We have an unprecedented opportunity to rebuild and lay a new foundation at the CMCs. Right now, is the time to focus on the CMCs core values and strengths, to put our people first, to strengthen our connections to each other and to foster an environment where we see, recognize, and appreciate others. We are all responsible for helping cultivate a culture where kindness and empathy are the norm, where people are afforded dignity and respect regardless of gender or other assumed characteristics, where others are lifted up, supported, and valued instead of put down, bullied or belittled, and where everyone have a sense of belonging. We believe that the CMCs are a place where everyone can build and nurture meaningful relationships and form high quality connections that last a lifetime. As human beings, we crave positive attention and appreciating someone is one of the best ways to give that positivity to someone else. The problem starts when we don't even notice that we are taking each other for granted and stopped caring for and showing each other our appreciation. We are all responsible for building trust and fostering an environment where everyone feels safe. We need to hold ourselves accountable and not let routine or habitual ways of doing things get the better of us. Resilience Plus is there to remind people to stay mindful of and present with the people around them. This is how I think we can help create a healthier environment where everyone will flourish and thrive!
What role does mindfulness play in good mental health?
Mindfulness courses are now offered in institutions like schools, prisons, and hospitals.  Several sport teams at a variety of levels from peewee to professional now have mindfulness training components. Even the U.S. Surgeon General Vivek Murthy leads mindfulness exercises from his department's official webpage. Many studies of mindfulness to date have reported the strong correlation between self-reported mindfulness and psychological well-being. Beneficial psychological effects of mindfulness include reductions in psychological symptoms such as rumination, anxiety, worry, fear, and anger as well as reductions in emotional reactivity. Mindfulness practices also promote subjective well-being, improve behavioural regulation, increase metacognitive awareness and enhance attentional capacities through gains in working memory. These cognitive gains, in turn, contribute to effective emotion-regulation strategies. It seems too good to be true, but research consistently demonstrates the power of mindfulness!
In your opinion, what makes a great leader?
Great leaders embody the principles of antifragility. Antifragility is not just about being resilient through hardship and challenge. It is about positive growth as a result of going through, and overcoming, that challenge. Antifragile leaders ensure that people feel safe to be their authentic self and that they feel a sense of belonging. These types of leaders are aware of their own character strengths and harness them to secure a better future for themselves and the people around them. They keep moving forward in an insightful and optimistic manner. They are prepared to learn and have a continuous drive for personal growth. They strive to become the best version of themselves every day. Antifragile leaders impact their community for the better, they see what's best in people, they appreciate them as individuals and team members and they empower their subordinates. Last, but certainly not least, effective antifragile leaders make other people want to be the best version of themselves simply by embodying the traits noted above. To me this is what great leadership is about!
What sort of a lasting impact do you hope to have for our future leaders here at CMCs?
Opportunities, challenges, crises, and adversities are unfortunately part of everyone's life. Thriving is not about avoiding adversity; it is about learning effective skills and strategies to cope with what life throws your way and making choices that reflect our character strengths. By sharing my stories, my knowledge, my strengths, and my vulnerabilities, I hope to inspire others to let go of their ways of thinking and behaving when they do not serve them, to have the courage to show up, to embrace the opportunity to lean into challenge rather than avoid it, and to create a positive impact for themselves and for the people they lead.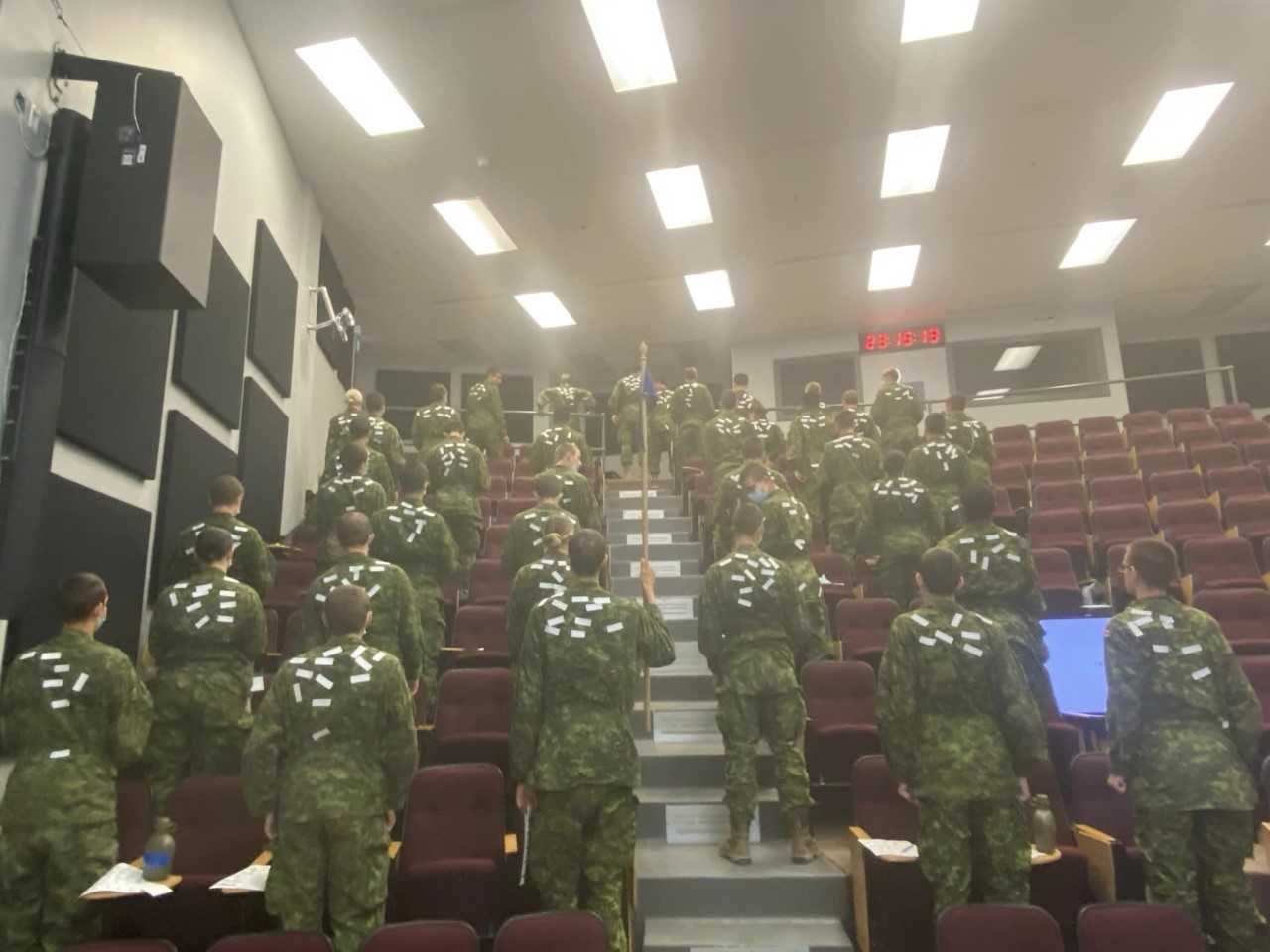 If you could say one thing to the class of 2023, what would your message be?
I actually have 3
Always remember: 1) Life is a collection of moments and the present moment is the only moment available to us; the rest is the result of our mind's ability to replay past scenarios and reminiscence, savour… or regret… or travel to the future and dream, create, innovate, imagine… or worry – so stay present, here and now; 2) All you have, you need & All you need, you have!  Tap into your character strengths to manage the struggles, endure the mundane, and embrace the positive! And 3) May you have the passion to love yourself and others, the clarity to see the light in the darkness, the presence to be filled with gratitude, the power to work dedicatedly, the energy to broaden your horizons, the strength to let go of what is not serving you, and the magic to live in the moment to savour all of life's joys.
*Antifragility is a concept introduced by Nassim Nicholas Taleb in 2012 his book Antifragile: Things That Gain from Disorder. Antifragile individuals not only withstand adversity, uncertainty, and change but also grow stronger and more adaptable due to these challenges. They can thrive under a wide range of conditions and situations, demonstrating high adaptability, and flexibility.
**Meet the Resilience Plus Team:
Lobna Chérif, PhD, CAPP, CRT, PPCC, MBSP is an Associate Professor in the Department of Military Psychology and Leadership and the Chair in Resilience at the Royal Military College of Canada. She has a PhD in Psychology, is a Certified Applied Positive Psychology Practitioner, a Certified Resilience Trainer, a Professional and Personal Certified Coach, and a certified Mindfulness-Based Strengths Practitioner. Her current research focuses on character strengths, resilience, mindfulness, and accomplishment – and how to apply this understanding to improving well-being and performance.
Meaghan Wilkin, PhD is an Assistant Professor in the Department of Military Psychology and Leadership at the Royal Military College of Canada. She joined the Resilience Plus team in 2019 as a research associate. In 2020, under Meaghan's guidance the Resilience Plus program launched The Resilience Plus Podcast. Her research focusses primarily on how social bonds and camaraderie can buffer against the negative effects of stress and lead to resilient outcomes and the role support animals play in preventing work related stress injuries and fostering resilience.
Justine Grob, M. Sc., is a French Second Official Languages Education Training teacher in the Language Centre at the Royal Military College of Canada. For more than a decade, she has been developing an interest in personal growth as well as learning tools and strategies for overcoming challenges and fostering resilience. In 2020, she joined the Resilience Plus team as a French language advisor. After a few months, she started mentoring Resilience Plus Ambassadors with coordinating initiatives, like 365 Days of Resilience Plus and the Resilience Plus Letters Project. During that time, she completed her training to become a certified Life and Wellness Coach and now offers Life Coaching Services to the RMC community.
LCol (Ret'd) Cindy Suurd Ralph, PhD joined the Regular Force as a Personnel Selection Officer in January 2001. She completed a Bachelor of Arts in Psychology from York University, a Master of Science in Applied Psychology (Industrial-Organizational) from Saint Mary's University, and a PhD in Social Psychology from Queen's University. She is working on research initiatives for Resilience Plus as well as mentoring Ambassadors.
Joy Klammer, CD, PhD, is the Director of Research for Personnel Generation in Director General Military Personnel Research and Analysis, a certified Solution-focused Coach, and a Leader Character Practitioner. Her current research focuses on leader selection, character, inclusion, and resilience. She joined the Resilience Plus team in 2022 as a coach, and also works on research initiatives that support the program.
Major Heather Pay joined the Canadian Armed Forces as a reserve infantry officer, through her deployments to Bosnia and Haiti her love in medicine grew. She transferred to the regular force as Nursing Officer and completed her Masters degree in Nursing with a focus on mental health. Her philosophy is one of acceptance, tolerance and growth with an obligation to spread her enthusiasm for the work she gets to do every day. She is currently employed at Canadian Defence Academy headquarters (Kingston) in the CAF Professional Development Directorate where she is working to influence future learning and officer/NCM development.
LCol (Ret'd) Julie Belanger, CD1, M.A. M.D.S. is a Registered Yoga and Meditation Teacher. Julie shares with us her passion for yoga, an ancient practice proven to manage stress and foster resilience. She offers live online yoga session to the RMC and RMC Saint-Jean communities. Some recorded sessions are also accessible via YouTube.
Digger MacDougall, CD, CHRP, MCPsych, MEd is a former combat arms officer and military psychologist. He is the former President of the RMCC Alumni Association, Ottawa Branch and a volunteer leader in several not-for-profit organizations. As a learning facilitator in stress management and leadership, he has developed a renewed interest in resilience training and development as part of his quest for life-long learning.
Col (Ret'd) Marc Grondin, CD, B. Eng., M. Sc., MBA, P. Eng., graduated from RMC and served with the Corps of Royal Canadian Electrical and Mechanical Engineers (RCEME), in a variety of command and staff positions, including, Commander 35 Canadian Brigade Group. He joined the Defence Research and Development Canada (DRDC – Valcartier, to raise and lead a new engineering capability dedicated to the protection and improved lethality for the CF throughout the War of Afghanistan. He is Vice-President of Chapitre Québec of the RMCC Alumni Association, and volunteers in several not-for-profit organizations. He is currently an active member with the International Forum for Peace, Security and Prosperity (IFPSP).
Sarah Brassard, B.A. is a PhD Candidate in the Neuroscience Graduate Program at McMaster University in Hamilton, Ontario. Her current research focuses on understanding how stress influences and maintains maladaptive decision-making across disorders of impulse control. She joined the Resilience Plus Program as a Research Assistant and is excited to contribute to the development of knowledge translation programs focused on awareness and education of stress, resilience and subsequent effects on mental health.
AMBASSADORS
RMC and RMC Saint-Jean N/OCdts: Zacharie Abderrahmani, Valeria Aristizabal, Maxime Belanger Vaillancourt, Prabin Bhandari, Tristan Lapointe, Anastassja-Recas Larouche, Kate Lee, Rina Lee, Jakob Martin-Wirta, Allissar Mehanna, Christian Najm, Isaac Nitschke, Sophie Penner, Isaac Reis, Megan Roy, and Courtney Townson.
ALUMNI AMBASSADORS
2Lt Alexandra Paquette (RMC Class of 2020), 2Lt Anna Babora Pinilla (RMC Class of 2021), 2Lt Nicholas McCabe (RMC Class of 2021), Lt Ashley Wolfe (RMC Class of 2021), 2Lt Stan Parnell (Class of 2022), 2Lt Shania Sampson (Class of 2022), 2Lt Marion Duquette-Plante (RMC Class of 2022), OCdt Benjamin Ngo (Class of 2025), OCdt Charle Raine (Class of 2025), OCdt Brooke Baker (Class of 2025), OCdt Alexandra Colette (Class of 2024).