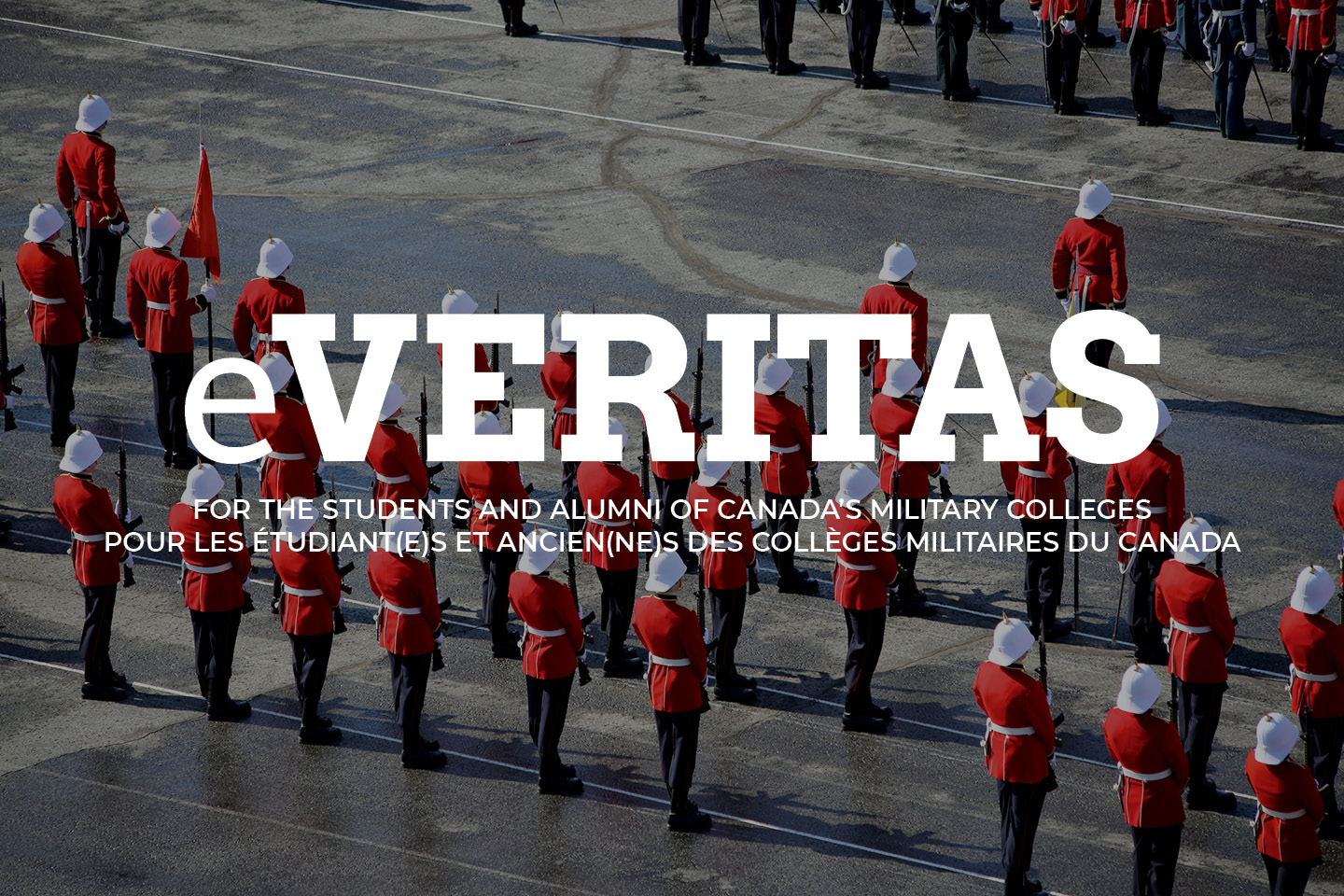 Members Go Behind the Scenes of the Army's Future
Article and Photos by 25366 NCdt (IV) Year Mike Shewfelt
This past Wednesday, the Kingston Branch of the RMC Club held it's monthly luncheon, with 25243 NCdt (IV) David Reid, Cadet Squadron Leader of 4 Sqn, and 25006 OCdt (IV) Ryan McNeil, Cadet Squadron Leader of 3 Sqn, as guests from the Cadet Wing. After lunch and time to socialize, the club members were treated to a presentation by 14356 LCol (ret) Mike Rostek, current Executive Director of the RMC Club of Canada. LCol (ret'd) Rostek spoke at length about the planning that went into preparing a vision of the future state of Canada's army in particular, and the Canadian Forces as a whole.
Rostek, who spent 6.5 years with the Directorate of Land Concepts and Designs, explained both the conceptualization behind the planning process and his own role in it. "We weren't trying to predict the future," he said of the team he led. "We were just trying to present the generals with areas and capabilities that they might want to consider."
The team's work went into several Canadian Forces policy manuals, and has been presented over the last few years a to a world wide audience, both in and out of the military.
More photos of the monthly luncheon. All Ex cadets and member of the Club are invited to attend the May 2 luncheon – the first Wed of the month at the Senior Staff Mess.